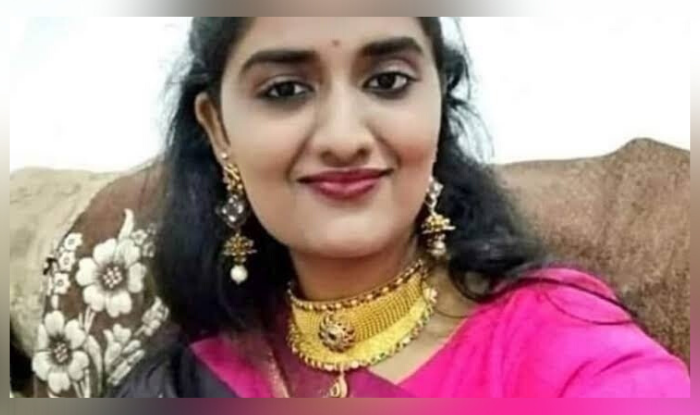 Another incident of gender-based violence has swept international news as a veterinary doctor from Shamshabad in Hyderabad was found dead with her body partially burnt, under the Chatanpalli bridge in Shadnagar, India last week. Priyanka Reddy had worked as a doctor in Kolluru village and was raped, burnt and killed by four men after discovering her scooter had a punctured tire.
Seven years after the 'infamous' Nirbhaya, 2012 Delhi gang rape, and we are still waiting for gender-based violence to be addressed. How much longer will headlines that describe gruesome deaths be trending online? How much longer will we protest, fight and give the title of 'India's Daughter' to women who never chose it? 
It has become so routine and normal for us to read about rape, abuse, violence, molestation, acid attacks, and honor killings that we have formed a regime. We mourn, we get mad at society, we post on social media and then we forget- all until the next time. 
But there shouldn't be a next time. Reddy was only planning to commute home after a long day of work when four men decided to take her life. After parking her scooter, the men punctured Reddy's rear wheel, knowing she would be coming back and would need help.
When Reddy returned to her punctured scooter at 9 p.m. the four men approached her and offered to help her. They then abducted, raped, suffocated and smothered her, before wrapping her dead body in a blanket and setting it on fire to conceal their crime. Her charred body was found 20 kilometers from where the scooter was parked, CNN reported.
Generations of cultural gender bias, discrimination, suppression, cruelty and male dominance have allowed many to continuously victim blame. As a result, women have not escaped the cycle of violence that binds them to the prominent rape culture in India.
We are close to approaching the seven-year anniversary of the now 'infamous' Nirbhaya Delhi Gang Rape case, a case that stunned the entire world. The uproar caused by this case forced India to institute several amendments to India's laws regarding sexual offenses, according to A&E, such as the "Nirbhaya Act," which criminalized offenses like acid attacks, voyeurism and stalking. It also included a 20-year prison sentence for rape in 2012.
International demonstrations occurred that demanded justice and cried out for more female protection and rights in the country. People thought a change was occurring. But it wasn't enough.
Within seven years not only was Reddy viciously murdered on November 27, but many others faced gender-based violence. Only days before Reddy's body was found a 25-year-old law student was abducted and gang-raped at gunpoint by 12 men.
Another incident reports a 32-year-old Tripura woman returning home on a two-wheeler with a relative before being gang-raped by five men. People have been more concerned that Sanskarinagari's 'safe city for women' image was tarnished than for the 14-year-old girl who was raped by two men in the city. Recently, an 11-year-old girl was also kidnapped, held captive for three days and raped by an auto driver. All these instances occurred within months or days of Reddy's case.
Gender-based violence continues in India with new cases each day and many incidents that go unreported. Just last week, a 20-year-old girl was found hung with both stab marks and burns on her body after signs of rape.
It is in the mind of society, and men and boys to brutalize women. They get a power kick. If law and order and enforcement is strong, then the law starts acting as a deterrent. The politicians make obnoxious statements. They help in creating the rape culture," director of the Delhi-based Centre for Social Research Ranjana Kumari said, according to CNN.
Putting more suspected rapists on the court stand is a greater concern than carrying out capital punishment. Authorities need to set up gallows the length and breadth of the vast nation of more than 1.3 billion people, Kumari added.
While we continue to condemn these actions and the government continues to say how they do not stand for this behavior, the laws reflect otherwise. Marital rape is still a non-criminalized crime in India. No convicted rapists have been executed since the law allowing executions for extreme rape cases was passed. Families of victims and survivors cry in anguish, women fear for their safety yet the government fails to take action.
The mentality of victim-blaming and stigma of rape also deters women from reporting or speaking up about crimes in the country.
A girl is far more responsible for rape than a boy because a decent girl won't roam around at 9 o'clock at night. Housework and housekeeping is for girls, not roaming in discos and bars at night doing wrong things, wearing wrong clothes, a perpetrator from the Delhi Gang Rape Mukesh Singh said in the documentary 'India's Daughter.'
This mentality allows for gender inequality and gender-based violence to continue within the country and the leniency of laws allows for this mentality to flourish. We need to fight to not only change the law but implement it. We need to fight to keep our women safe.