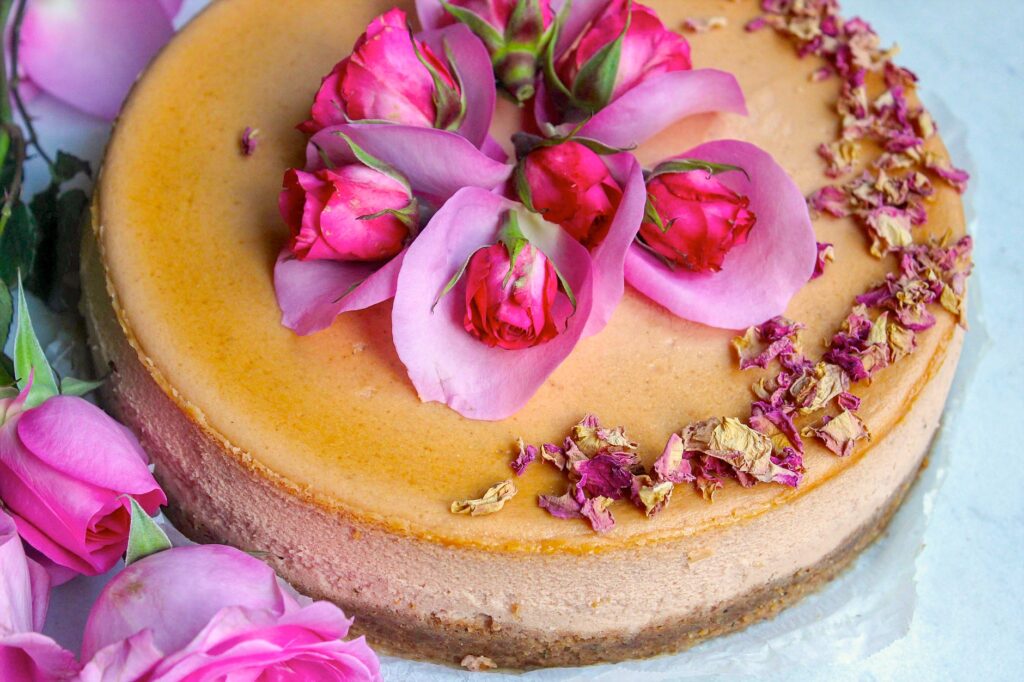 Valentine's Day is all about sweetness, indulgences and decadent desserts. While many of us will keep the celebrations at home this year, there's no reason we can't enjoy our sweet treats. We've rounded up eight beautiful desserts to make this Valentine's Day, so whether you're celebrating with someone special, with a Galentine, or showing yourself some extra TLC, enjoy making these sweet treats!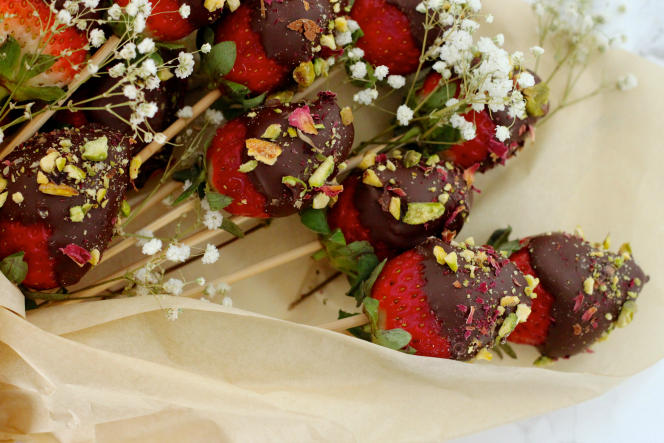 Chocolate, strawberries and flowers go hand in hand, so why not combine them to make a beautiful edible bouquet for your love? The strawberries can be as simple or intricate as you please. You can use a variety of chocolates and toppings for a more gourmet selection.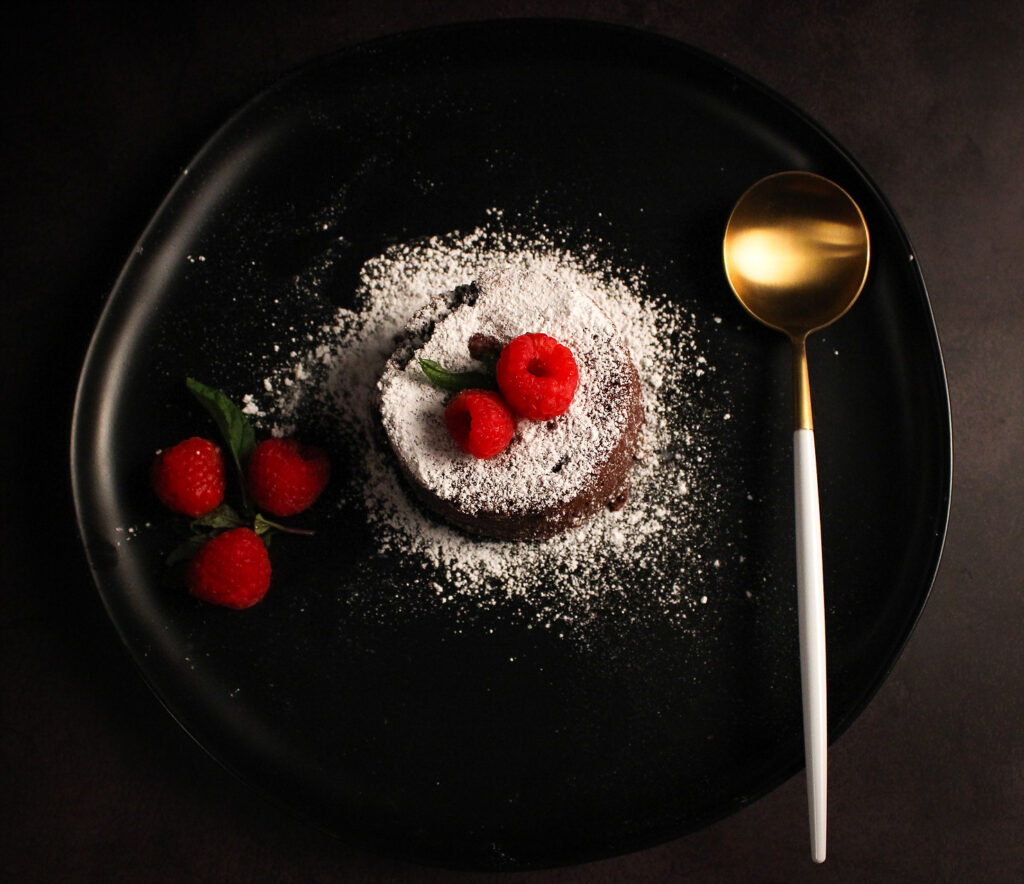 Mini Chocolate Lava Cakes flavored with chai spices. This is one stunning dessert that you can make in the comfort of your own home!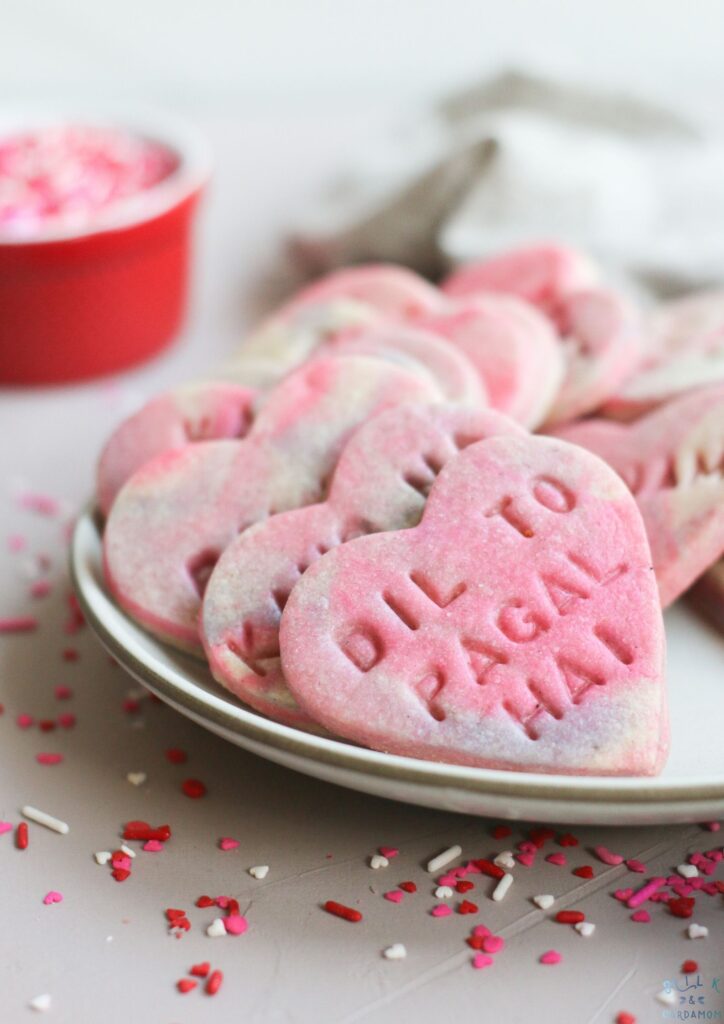 Valentine's Day sugar cookie conversation hearts with a Bollywood twist! Quotes from iconic movies like "Dilwale Dulhania Le Jayenge," "Kuch Kuch Hota Hai," and "Kabhi Khushi Kabhi Gham" on Heart Sugar Cookies.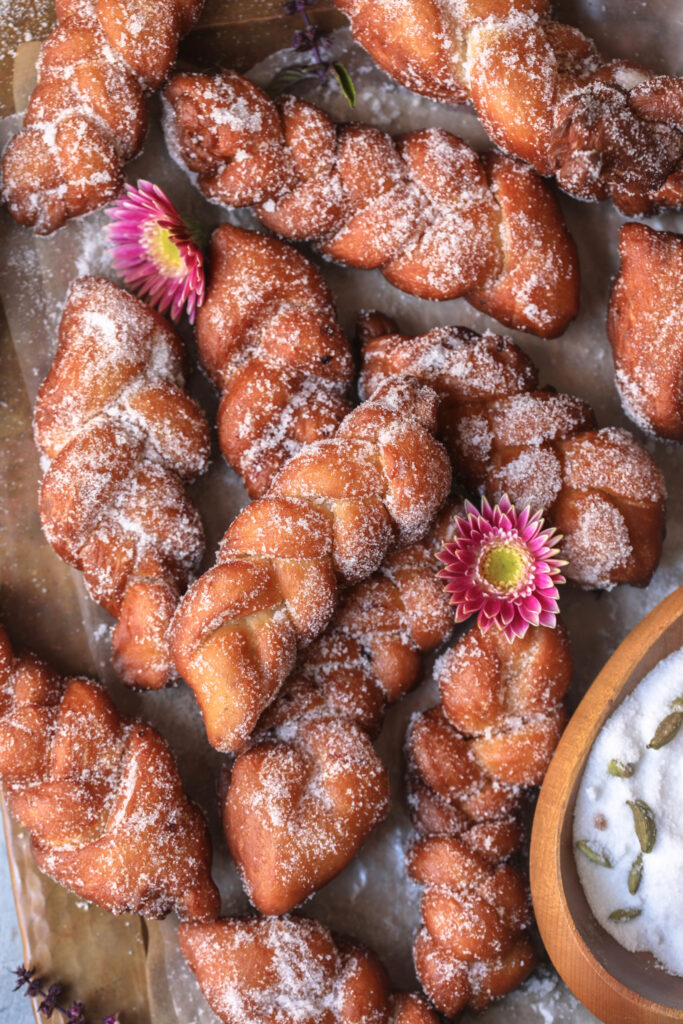 For the doughnut lover! These are slightly different from American donuts, they are sweet, spongy and pillowy. Spiced with cardamom and coconut, they are traditionally dipped in sugar syrup—SO GOOD!
Here's a cake for those who adore fresh flavors. A super-soft yet firm cake with a beautiful crumb. It has a rich tang of whole milk yogurt and fruity hints of olive oil in every bite.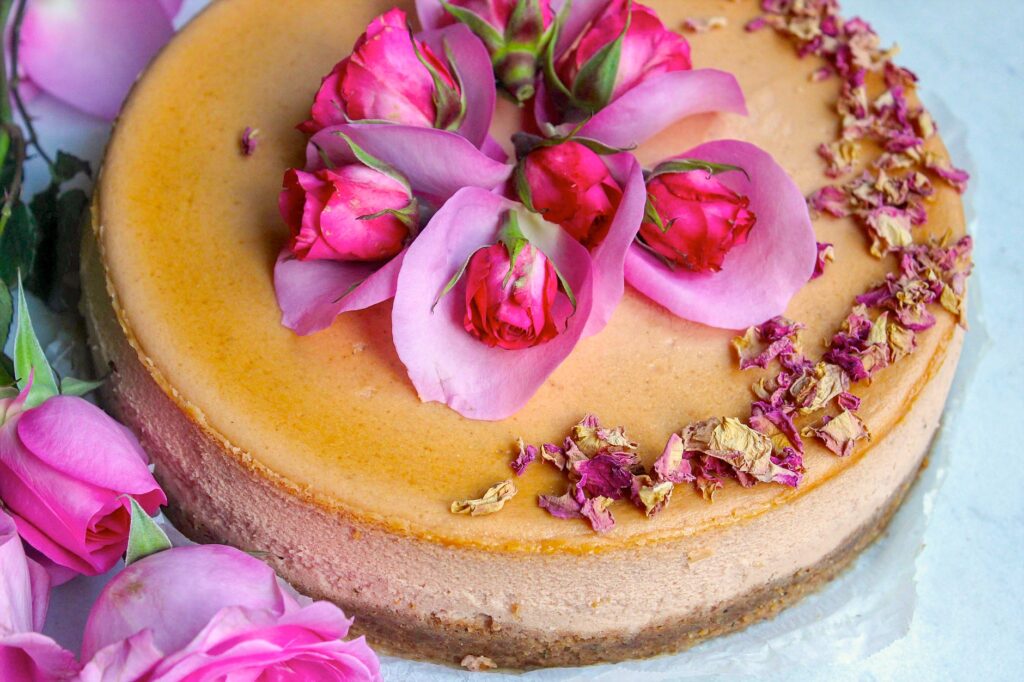 If you are hosting a small gathering, this will be a guaranteed crowd-pleaser. While this recipe may seem complex, it's actually something that is easy to follow and the results are delicious!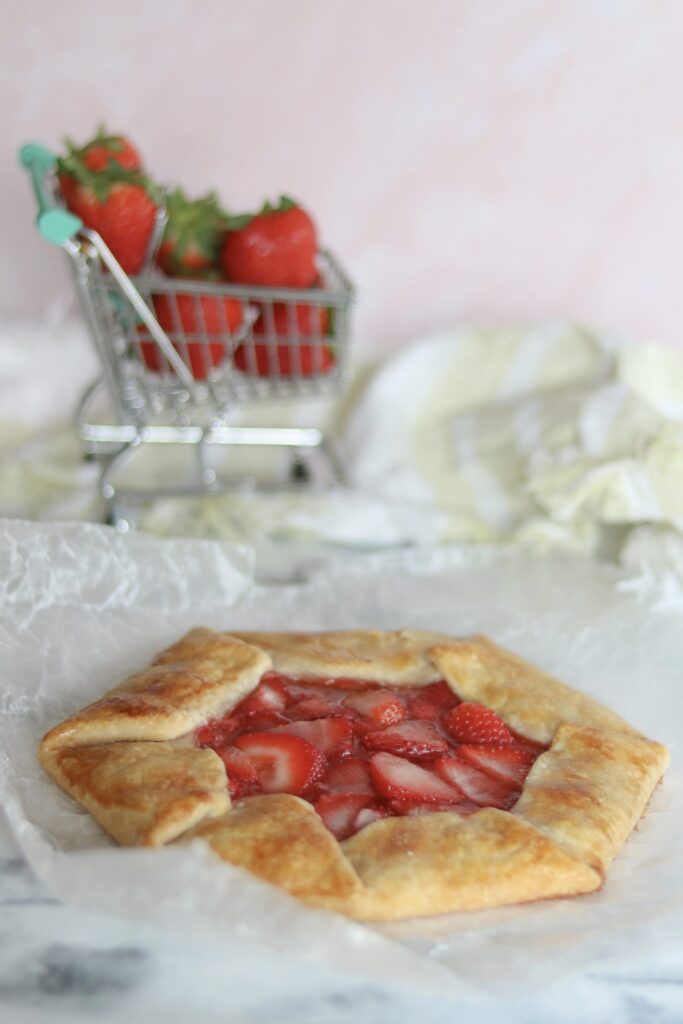 This Strawberry Galette is the perfect Galentine's Day treat for you and your girls! There's a slice of delish for everyone, and best of all, you can top it off with a large scoop of ice cream and not even feel guilty. After all, you're eating a STRAWBERRY galette and most likely drinking wine = basically, you're having a huge serving of fruit!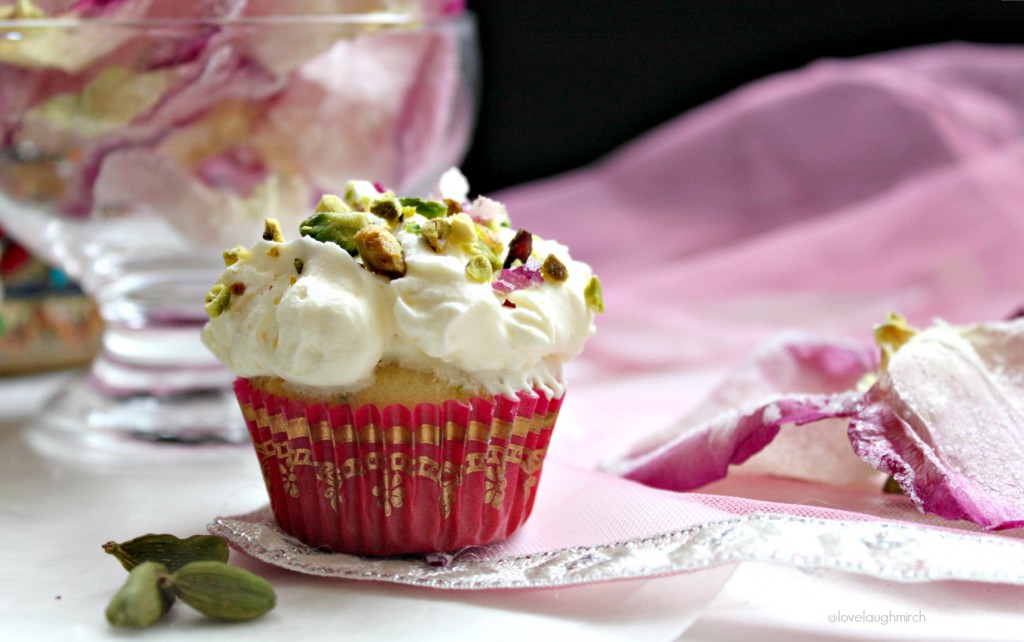 Fluffy little cupcakes, filled with sweet cardamom, pistachios and rose petals. This recipe is perfect for two!
However you plan to celebrate this Valentine's Day, we hope it's a safe, virtual and sweet one!