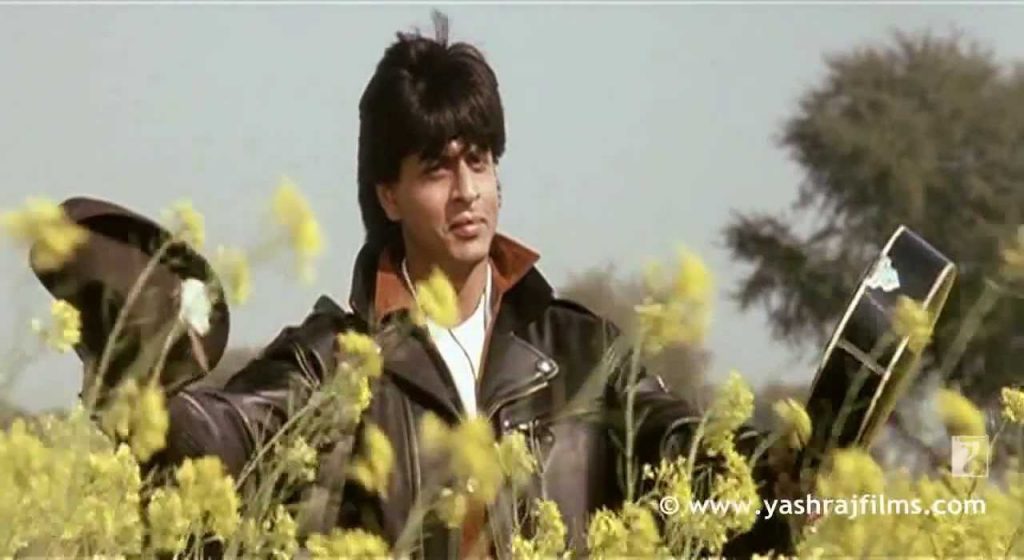 Shah Rukh Khan. The name is synonymous with Bollywood, and Bollywood has benefited from that association. Shah Rukh, or SRK as he's more lovingly known, celebrates his 51st birthday today, which is shocking for two reasons: It's insane to believe SRK is 51 because he still looks great, but also it's insane to imagine people of my generation have already been watching this impressive man onscreen for more than two decades.
In honor of his incredible life and career, we celebrate the many reasons we have all loved SRK and obsessed over his films and life for oh-so-many years. We all know it's just not about the movies. There's just so much about SRK that earns him his title of King Khan.
He Has Made Some of the Most Iconic Hindi Films Around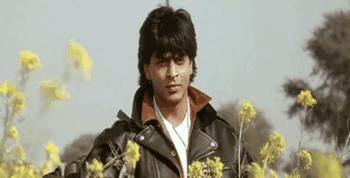 From "Dilwale Dulhania Le Jayenge" to "Kuch Kuch Hota Hai," "Devdas" to "Swades" and beyond, Shah Rukh Khan films are not only some of the most well-known and well-received, they're also usually the movies that transcend language barriers and have introduced people of all ages, races, cultures, and countries to Bollywood, creating so many new fans in the process.
He Loves His Fans
Thank you everyone who came from all over the world to wish me. U make me feel so special & loved. Really this is the best moment for me. pic.twitter.com/okHey7GDUm

— Shah Rukh Khan (@iamsrk) November 2, 2016
Speaking of fans, SRK could not be more thrilled to have as many fans as he does. He's been known to tweet replies to fans who ask him questions and send him well-wishes. That being said, perhaps another reason to love Khan so much is just how cleverly he can retort at the hecklers and trolls.
He Has Tons of Friends in the Industry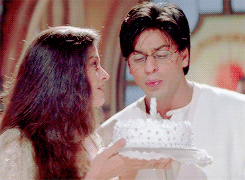 Just look at the number of well wishes SRK received as soon as his birthday rolled around. In an industry where everyone is competitive, there's still a lot of love for one of its biggest stars, not to mention the number of actors from the current generation who idolize Khan (looking at you Sushant Singh Rajput). When you think of how many films SRK has popped up in as a cameo or to lend his voice, it really isn't surprising that he is so beloved.
He's Not Afraid to Play the Villain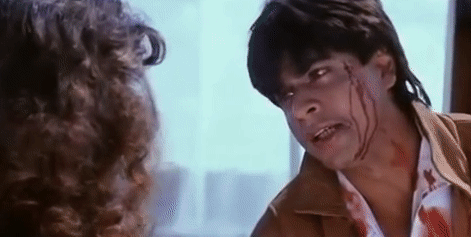 It's not just "Darr" and "Baazigar" people! Khan may be most iconic for playing the romantic hero in a number of iconic films, but two of his biggest breakout roles were as a villain, and he hasn't shied away from those beginnings as he continues his career, with films like the "Don" remake and 2016's "Fan."
He's a Family Man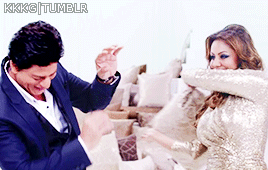 Not only is it obvious that SRK loves his family dearly, he even works with his wife on a regular basis! SRK turned the production company Dreamz Unlimited (which he founded with friend and frequent co-star Juhi Chawla) into the extremely successful Red Chillies Entertainment and runs it as the co-chairman with his wife Gauri Khan. Gauri Khan is rather impressive in her own right, producing over a dozen films under the Red Chillies banner.
He Plays Pokemon Go
Some days you get Dratini and others r like chai without cheeni…. pic.twitter.com/yAnyGyypSu

— Shah Rukh Khan (@iamsrk) August 30, 2016
Even though the fad has died down, he's still trying to catch 'em all. That. Is. Awesome.
His Chemistry with Kajol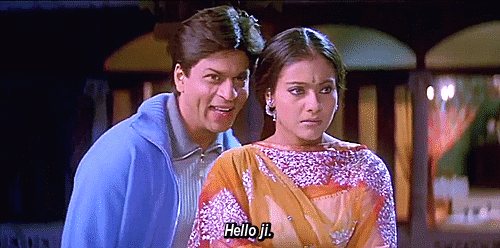 Come on. Have you guys SEEN DDLJ? "Kuch Kuch Hota Hai"? "Kabhi Kushi Kabhie Gham"? Need I REALLY say more?
He's Just So Damn Charming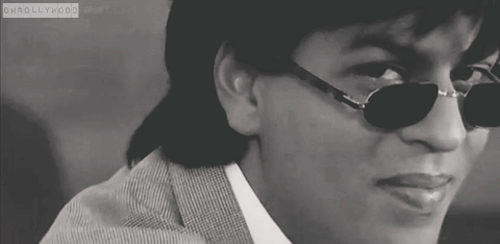 At the end of the day, isn't this why we love watching SRK onscreen time and time again? Happy Birthday, SRK! Hope it's been as wonderful as you already are.
[Featured image courtesy: Youtube & Yash Raj Films; All photos courtesy: Giphy & Shah Rukh Khan's Twitter]
---
Born in Texas, went to college in Missouri and now living in New York City, Keertana Sastry has a unique perspective on being Indian in different parts of America. Keertana has been working as both an entertainment, culture and lifestyle reporter, as well as a casting assistant for the film and TV industry. She loves to infuse her Indian heritage into her work and life.