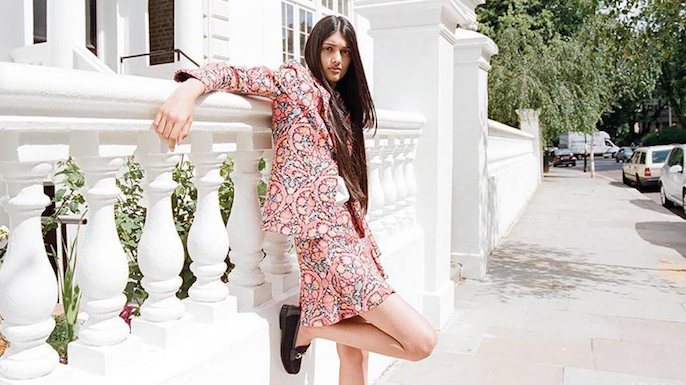 by Ashni Mehta
British model, Neelam Gill, is the new face of Abercrombie & Fitch, which is a huge triumph in light of the brand's reputation for lack of diversity. This new campaign starring Gill is a part of the brand's effort to reinvent itself and move away from the hypersexualized imagery Abercrombie has become known for. Gill, who is of Sikh Indian descent, wrote on her Instagram that "this is a huge accomplishment" for her.
"SO proud to announce I am the new face of @abercrombie!!! This is a huge achievement for me, not only because I'm the first Indian to model for the brand, but also because I worked on the shop floor in Hollister for 2 YEARS whilst I was studying. I'd go into work and I never imagined the models displayed on the wall could be me one day. Dreams do come true."
But, let's be real, this is only a small feat in her slew of accomplishments. Here's a narrowed down list of reasons we are absolutely in love with Gill:
1. She made her groundbreaking modeling debut as the first South Asian to model in a Burberry campaign.
2. She has worked with Burberry since her debut and has walked the ramp for Burberry for London Fashion Week three times.  

3. She was handpicked by hip-hop mogul Kanye West to model for the first season of his fashion line, Yeezy.
4. She's a huge Tupac fan and routinely pays tribute to him on her Instagram.

5. She was actually scouted at the age of 14 but chose to wait to start her modeling career until she was 19 to finish high school.
6. She has modeled with some of the biggest fashion brands, including a recent shoot in Rajasthan for Anthropologie.

7. She is a badass South Asian activist, who takes to YouTube to rant about bullying, self-love, and depression! Her most recent video featured Harnaam Kaur, a Sikh female who was bullied because of her choice to keep her facial hair.  
8. Because how could you not love a girl just following her dreams to take over the world?

With such a young and promising career, we can't wait to watch Gill continue to break barriers and dominate the fashion world! P.S. Stay tuned for her campaign with British Airways rocking #desi attire because we're already totally obsessed!
[Feature Image Photo Source: FashionModelDirectory.com]
---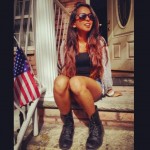 Ashni Mehta graduated from St. John's University with a degree in Psychology. Currently, she is the Community Manager at Corporate Suites Business Centers, as well as a professional Bollywood dancer with Sonalee Vyas Dance Company (SVDC). She is a passionate aerial yogini and a self-proclaimed foodie. During her free time, you'll find her eating and laughing her way through NYC.