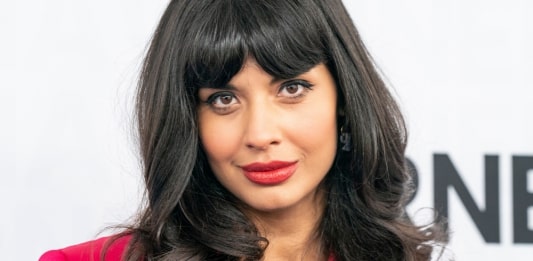 The feminist movement is making leaps and bounds. From stand-up comedy to musical protests, we're looking back at some inspirational feminist moments of 2019.
Thousands of women worldwide gathered together, inspired by a Chilean rap song in a movement fighting rape culture. It wasn't my fault, nor where I was nor what I wore.
View this post on Instagram
2. This was my favourite moment — Jameela Jamil was invited to guest edit Stylist magazine and she smashed the patriarchy one page at a time.
View this post on Instagram
3. The biggest blockbuster franchise of the year released their first female-lead film by way of Captain Marvel, which was awesome and proved that men are very often useless.
View this post on Instagram
4. Shani Dandha launched the UK's first-ever Asian Woman Festival, talking about brown identity and what it means to be an Asian woman. Brown Girl Magazine's U.K. team were also there representing Ladki Power! We're predicting big things for this movement in 2020.
View this post on Instagram
5. Time magazine's Person of the Year, 16-year old Greta Thunberg was attacked on Twitter by President Donald Trump — and hit back with levels of sass and sarcasm we can only aspire to!
View this post on Instagram
6. Thousands of women in India took to the streets in protest against the government's inaction after a series of brutal rape cases and violence against women. Swati Maliwal, Chair of the Delhi Commission for Women has gone on a hunger strike.
View this post on Instagram
7. Indian stand-up comedian Aditi Mittal made strides in comedy, showing that women, and yes, brown women, can be funny too. 
View this post on Instagram
8. Body positive icon, Lizzo, was named Time's Entertainer of the Year. It's a huge step for women of colour and the body positivity movement. #feelinggoodashell
View this post on Instagram
9. And finally, our Brown Girl Magazine Slashie Summit was a hotbed of women supporting women and raising each other up. It couldn't have been possible without you, so keep up the fight for the year ahead!
View this post on Instagram