by Soni Satpathy-Singh – Follow @SketchyDesi
Holi typically includes sweet treats such as gujiya, peda, malpua, and pooda. There's nothing wrong with these dishes. It's just not my thing, though I do love throwing Holi parties with a robust spread of colorful desserts.
If you're like me and looking for unconventional dishes that express the colorfulness of Holi, I offer you the curated list below.  Some of these recipes are rifts on more traditional recipes and others are modern, western dishes spun for Holi. All the dishes, however, are chock full of color in creative and tasty ways!
1. Colorful Kulfi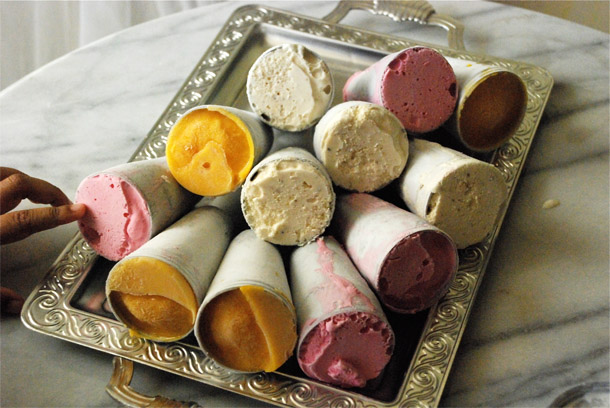 [Photo courtesy: ishitaunblogged.com.]
This recipe is easy to follow and the end product is both beautiful and tasty.  Get the recipe here. Need kulfi molds? We got you. Click here.
2. Sponge Cake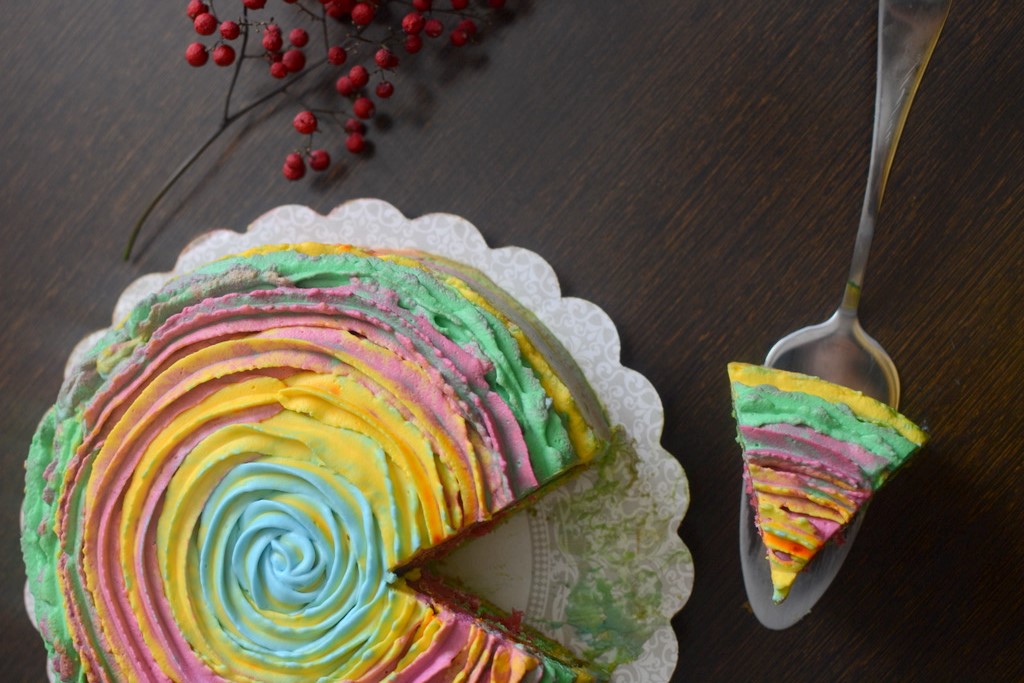 [Photo courtesy: whiskaffair.com.]
This is a gorgeous cake which is Spring in edible form! Being a from- scratch cake means there are various steps in the cooking process but the end result is well worth it. Get the recipe here.
Though this dish needs no extra bells and whistles to spruce it up, check out this shabby chic rustic stand as an impressive way to display your cake!
3. Thandai Cheesecake Mousse with Gulkand Whipped Cream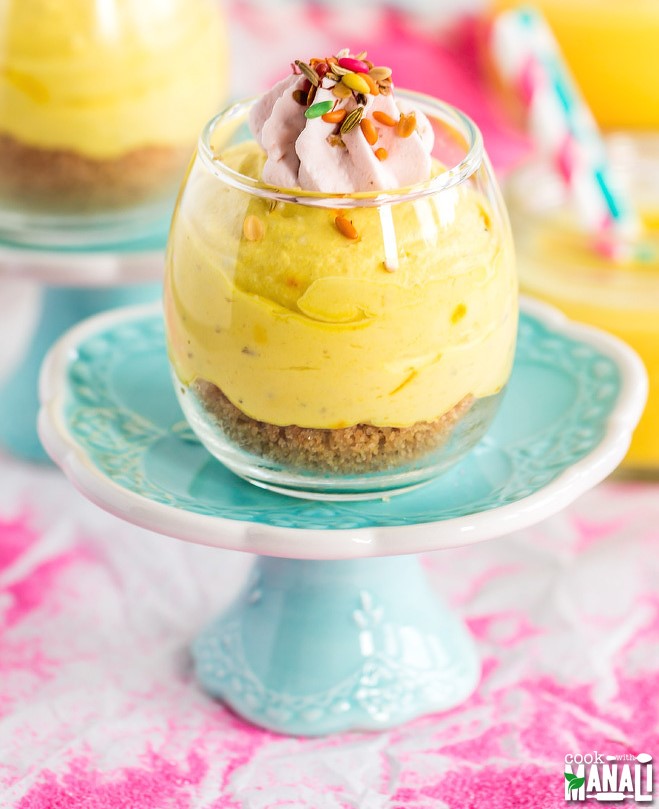 [Photo courtesy: cookwithmanali.com.]
This dish is eggless , the recipe is no-bake, and the sprinkled  mukhwas on top make this a must make! Get the recipe here.
Need to serve  a lot of people and want disposable yet elegant glasses? Check out these slanted cylinder appetizer cups which will show of all the layers of this colorful dish.
4. Thandai Pralines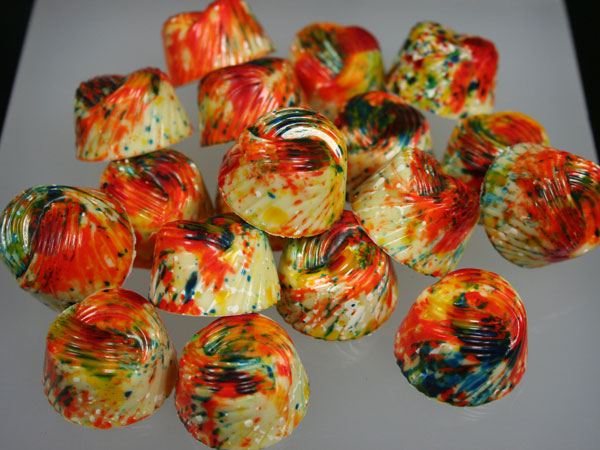 [Photo courtesy: idiva.com.]
Pralines definitely go off script for sweet dishes commonly served on Holi. And though unconventional, these sweeties are bite-sized edible ambassadors for Holi, with the usage of thandai syrup and the various colors. These will certainly be a conversation piece at your party! Get the recipe here.
Click here to buy praline molds.
5. Cookies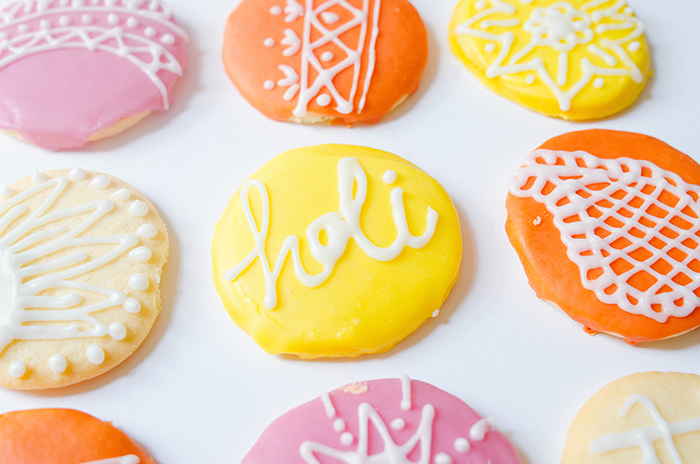 [Photo courtesy: thelawstudentdiary.blogspot.com.]
Can you ever go wrong with cookies? And particularly this tasty and bright? I think not. With easy to follow directions for homemade cookie dough and icing, this recipe is a winner. Get it here.
Looking for a solid wire rack to cool cookies on? Click here.
6. Blueberry Mango Froyo Marble Bars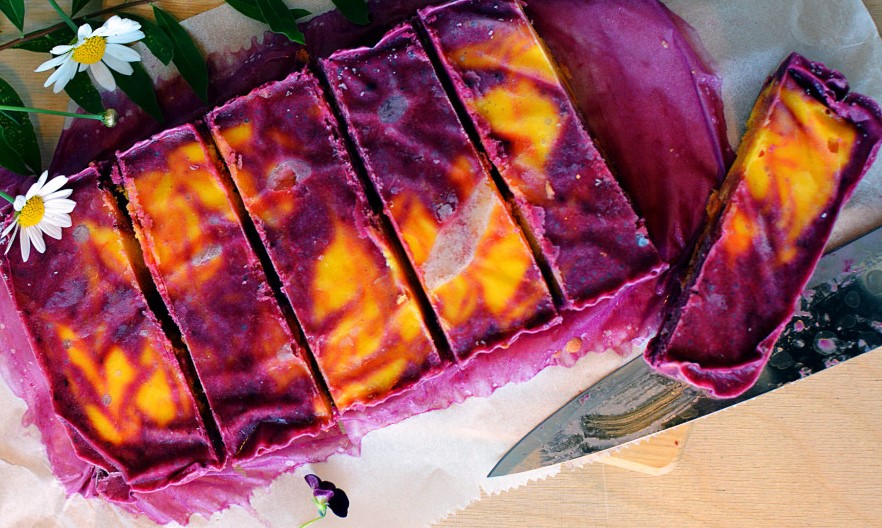 [Photo courtesy: mygingergarlickitchen.com.]
First of all, it should be noted that these marble bars were one of many eye catching "healthy and modern Holi recipes" offered by Anupama Paliwal of My Ginger Garlic Kitchen. Get the full list here.
This particular recipe is blueberry lassi combined with mango lassi in bar form. Genius! Click here to purchase a loaf pan to contain these beauties.
7. Boondi Cheesecake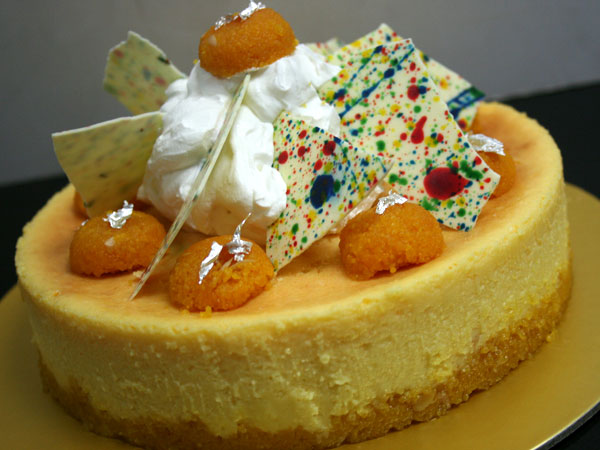 [Photo courtesy: idiva.com.]
With a mix of traditional yet modern accents all in one dish, this boondi cheesecake is sure to be a hit! Get the recipe here. Check out these cake molds to help you recreate this recipe at home.
8. Malpua
[Photo courtesy: cravecookclick.com.]
This recipe and the reason for the color goes straight to my heart. Blogger Anita Mokashi explains, "There was one more reason for this recipe to be special and that it's MULTICOLOR. The colorful malpuas depict the beautiful colors of holi and multifaceted women." AMEN!
As if the reason for the coloring wasn't fantastic enough, all the food coloring in this recipe uses natural food dyes found in beetroot, carrot juice, palak juice and saffron. To get the recipe, click here.
9. Thandai Cream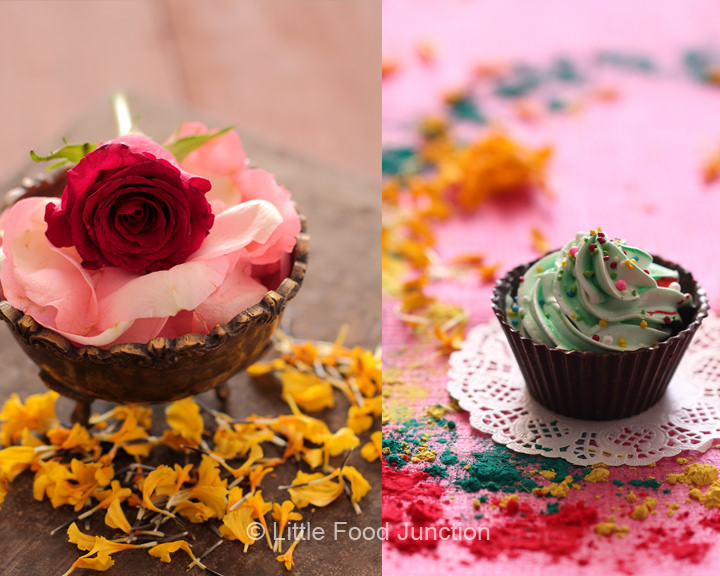 [Photo courtesy: littlefoodjunction.com.]
These chocolate cups are the perfect holding cells for a bevy of foods. You could load 'em up with fresh fruit or ice cream. Get the recipe here.
Click here to get silicone molds to create these cups.
To be straight up, Brown Girl Magazine may collect a share of sales from the links on this page BUT we never endorse a product we don't actually love!
---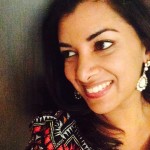 Soni Satpathy-Singh is a content writer and recipe developer who resides in Manhattan. She is either always cooking or eating be it for work or simply because she loves to! To see more of Sketchy Desi's work, stay tuned to upcoming posts on Brown Girl Magazine.