Balle Balle all the wayyy …
Remember the song "2 Step Bhangra" by The Bilz & Kashif? Can you believe it was released almost nine years ago? Even if we listen to the song today, we still know the lyrics. I can start dancing to it right now but I'll finish this list and the bust out my moves.
https://www.youtube.com/watch?%20v=OIl7z31wteA
Okay, RDB's version of "Sadi Gali" is a well-known, worldwide hit to get the crowd going at any desi wedding. The song was also featured in the recent Bollywood movie, "Tanu Weds Manu," in the marriage scenes. This jam remains a classic and honestly never gets old.
"Billo Ni Tera Laal Gagra," by Sahara ft. RDB remains another classic dance floor hit. Come on, let's be real—you wish you were wearing a laal ghagra every time you hear the song. I'm sorry Madhuri, but your "ghagra" can never beat the original ghagra (still love you though). This song is almost ancient, but again, a wedding is never complete without it—and neither should your last summer road trip!
Soni Pabla's "Boli Pani" is my all-time favorite song. If you're ever feeling down, this song will always put you in a good mood. I am not Punjabi so I don't even know what the song means; all I know is it has an amazing beat and will get you dancing, guaranteed. I also wish Pabla had made a dance music video for this song—I can only imagine how much fun it would be.
https://www.youtube.com/watch?v=QEo1l5OdhB4
"Dance With You, by the Rishi Rich Project featuring our very own Jay Sean, Juggy D., and Rishi Rich will always remain an old school throwback. This is one of the first times we saw and heard Jay Sean as a musical artist (and that's when my fangirling started.)
Everyone is familiar with and loves grooving to 2009's "Amplifier" by the legendary Imran Khan. Although most of his lyrics never make sense and his music videos are always pretty cheesy, Khan's beats are always on point. This song remains one we would blast in the car for sure, as much as we don't want to admit it!
Before "Amplifier" was even released, Imran Khan had another great hit that we still jam to. Who can forget 2007's
"Ni Nachleh" ft Lucky. Everyone would try to come up with dance routines to this song. I know I definitely tried.
Another song that would never get out of your head after hearing it once is Panjabi MC's "Moorni (Balle Balle)." This could be a good or bad thing, all depending on you! In this music video,they tried incorporating some dance moves.
The last song I'm going to leave you guys with is, "Tonight" by Baba Kahn ft. Lomaticc, Kardinal Offishall, Fatman Scoop of the "Culture Shock" album! The entire album is amazing but I love the mix of reggae and bhangra fusion in the song, especially because it shows how bhangra is the key to starting any kind of party.
https://youtube.com/watch?v=cBH1b7YwH8I
---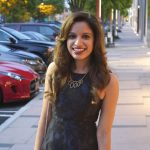 Tayeba Hussain is a native New Yorker, with dreams of becoming a talk show host with a giant cliché coffee mug one day, a la your next Tyra Banks, or Ellen DeGeneres. She's in love with all things media and has also been published on MTV news. You can check out her MTV articles here, and follow her on Instagram @simplytaystyles101.