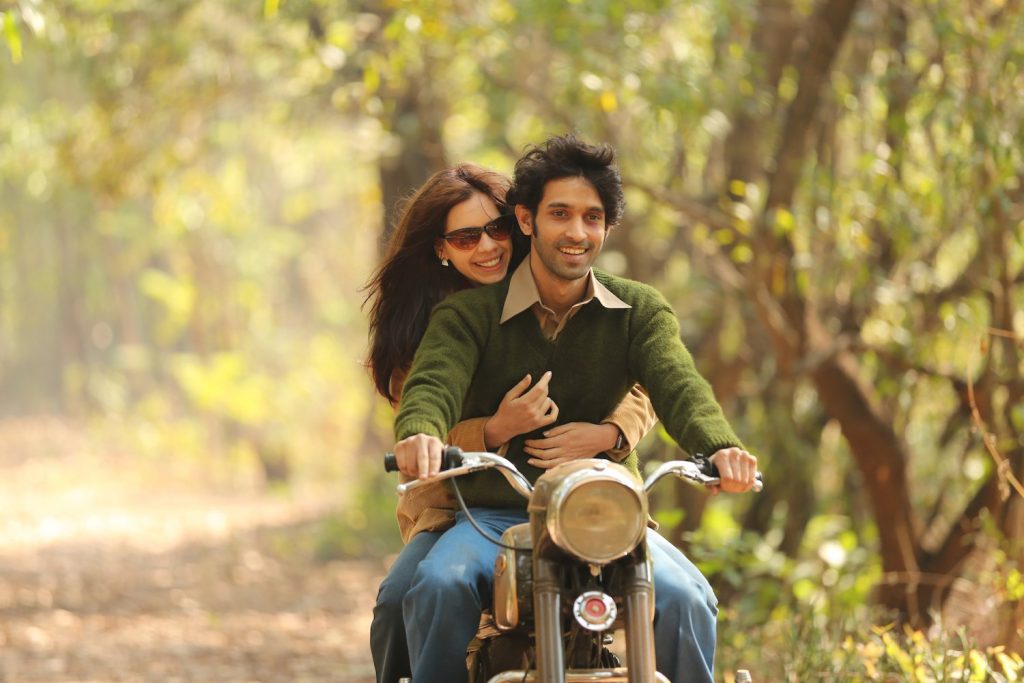 With Indian cinema entering a new wave of female directed content, renowned actor Konkana Sen Sharma's debut directorial, "A Death in the Gunj", proudly sits in a class of its own. We first witnessed this incredible piece of filmmaking at the Indian Film Festival of Los Angeles (or IFFLA) back in April, and have been unable to forget it ever since.
Inspired from a tragic incident that had been narrated to her by her father, the film explores societal created stereotypes on masculinity. Based in the 1970's in a sleepy town outside of McCluskiegunj, this family drama, starring evergreen Tanuja and the late Om Puri, centres on a modern Anglo-Indian family and its extended members who come together to celebrate the new year.

Amongst this group of self-assured family members, is Shutu, (played by Vikrant Masey, from the TV series "Balika Vadhu"), a young, quiet but extremely polite man who finds joy in the moments that are often taken for granted and creates an innocent and beautiful friendship with his friend's young daughter. Yet the protagonist constantly finds himself as the source of ridicule amongst the remaining family members, played by Ranveer Shorey, Tilotama Shome and Kalki Koechlin, all of whom consistently push him against a wall of shame for not conforming to a 'manly' persona, forcing Shutu to question his own being as he battles his emotions.
Watching a man become a victim of patriarchy is captured beautifully behind the lens of a female perspective, as it boldly questions why tenderness in a man is challenged by both men and women. Progressive as the family may be, as the women confidently chain smoke at family dinners, Kalki's so called confident character didn't deter her from exerting her sexuality and casually enticing Shutu as her own femininity is threatened.
"A Death in the Gunj" was screened as part of the BFI (British Film Institute) "India on Film Festival: the Women Directors Making Waves" week. I was extremely fortunate to meet Meenkashi Shedde, South Asia Consultant to the Berlin Film Festival and Guest Curator, India on Film, to the BFI for UK-India 2017 on choosing the film for this season. Speaking exclusively to Brown Girl magazine, Meenakshi says,
"The film is a family drama and tells us a lot of things. To me, what the film is saying is that our society cannot handle gentleness and tenderness in a man. What is very delicate is that he is not gay or confused, just tender which I think most women find extremely appealing. Many women will find that much more appealing than sex, which is frustrating for a lot of men. In this film, Shuttu's gentle character interestingly enough provokes both men and women."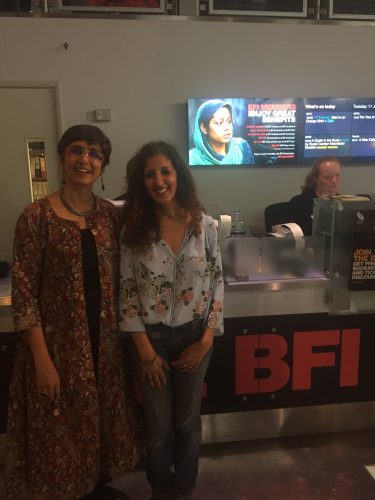 Typically, male directed and written films, Meenakshi feels, will mould the Bollywood hero into a six-pack shaped Shah Rukh or Salman which women are 'supposed' to be attracted to. Sensharma isn't the first director to tackle such humanist issues as Meenakshi points out.
"Nandita Das' directorial "Firaaq" was one such film which I found extremely bold and daring. The film addresses the 2002 Gujarat political riots in which thousands of people were killed, women were raped and pregnant women even had their stomachs slashed. Yet with so many unaccounted for tragedies, many cases were never taken to court. She had the balls to make such a film when very few were willing to finance or distribute the film. Nonetheless she managed to have it screened at international film festivals. She really brings a female gaze to it and addresses the riots without actually showing any violence, but the audience is well aware of and it tackles the psychological view of the aftermath."
Talking about her own interest in presenting Indian cinema to such festivals such as the BFI, Meenakshi tells BG,
"My main interest is to show aspects of really great Indian films throughout the year and a woman's perspective is not limited to what is shown specifically in the Women in Film's season."
One such example was Farah Khan, who Meenakshi felt, would have been a good fit, however films such as "Om Shanti Om" had her better placed in the Music and Dance season at the BFI.
" If you are looking at a feminist viewpoint, I don't think there is a director anywhere in the world like Farah Khan at the top of her industry delivering hit after hit in mainstream cinema AND getting the top industry stars to work in her film. Nowhere in the world would you find that. Without discounting art, there is no other female director, who came from a background of choreography, in a private industry that can command that."
As well as Khan's "Om Shanti Om," Zoya Akhtar's "Luck By Chance" also made it to this year's BFI Festival for Indian films,
"It is a full on masala Bollywood film and extremely clever as the lead protagonist Konkana Sensharma is not the typical Bollywood lead you would see in a 'masala' film. It would not have worked had it been a Kareena. Zoya's own sensibility is reflected in someone like Konkana. When you see the talent and craftsmanship of this film, you appreciate see what Akhtar is capable of. With both Zoya and Farah's first films, the narratives are set in a typical Bollywood backdrop, YET they have the confidence to self-mock. Only someone who is so self-assured can have the courage to laugh at themselves."
For further details on the BFI's India on Film season running until December 2017 visit http://www.bfi.org.uk/