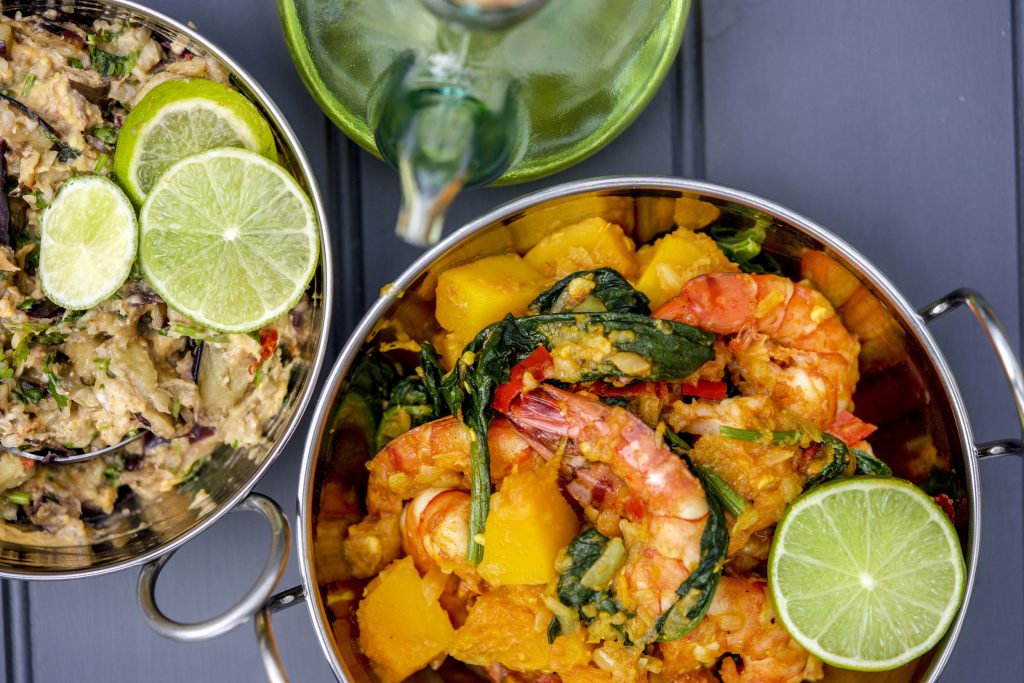 With a chill in the air, we are sharing a spinach pumpkin prawn curry recipe that will spice up your dinner table this fall.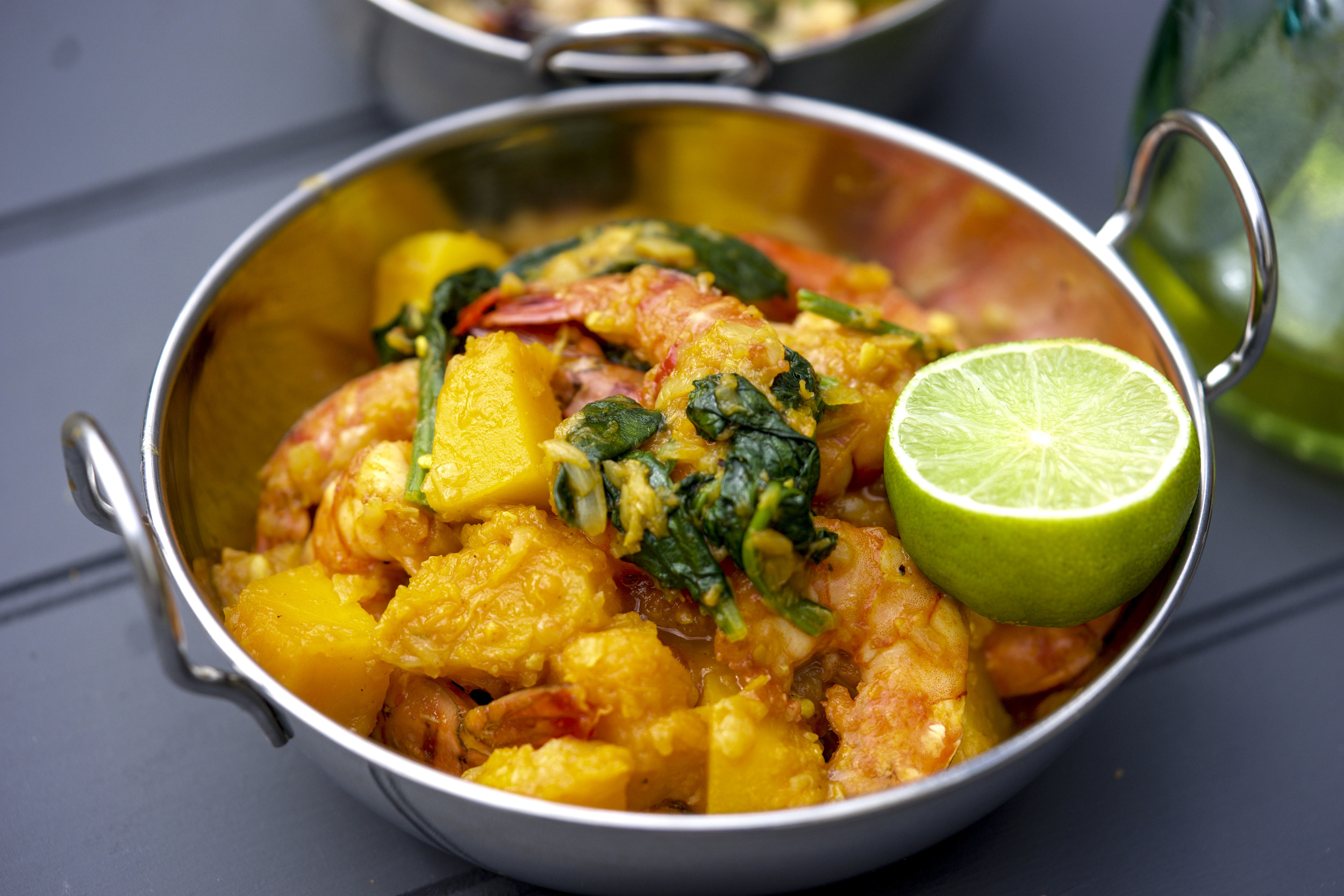 My grandmother's dinner table is never complete without some kind of prawn dish. It makes a great change from the clunky meats and bony fish.
For the days where you want minimum fuss and maximum nourishment, this spinach, prawn and pumpkin curry is a perfect accompaniment with a wholemeal chapati. You can use any kind of spinach at your disposal; here, I am using Malabar spinach, a type that my gran grows in her back garden.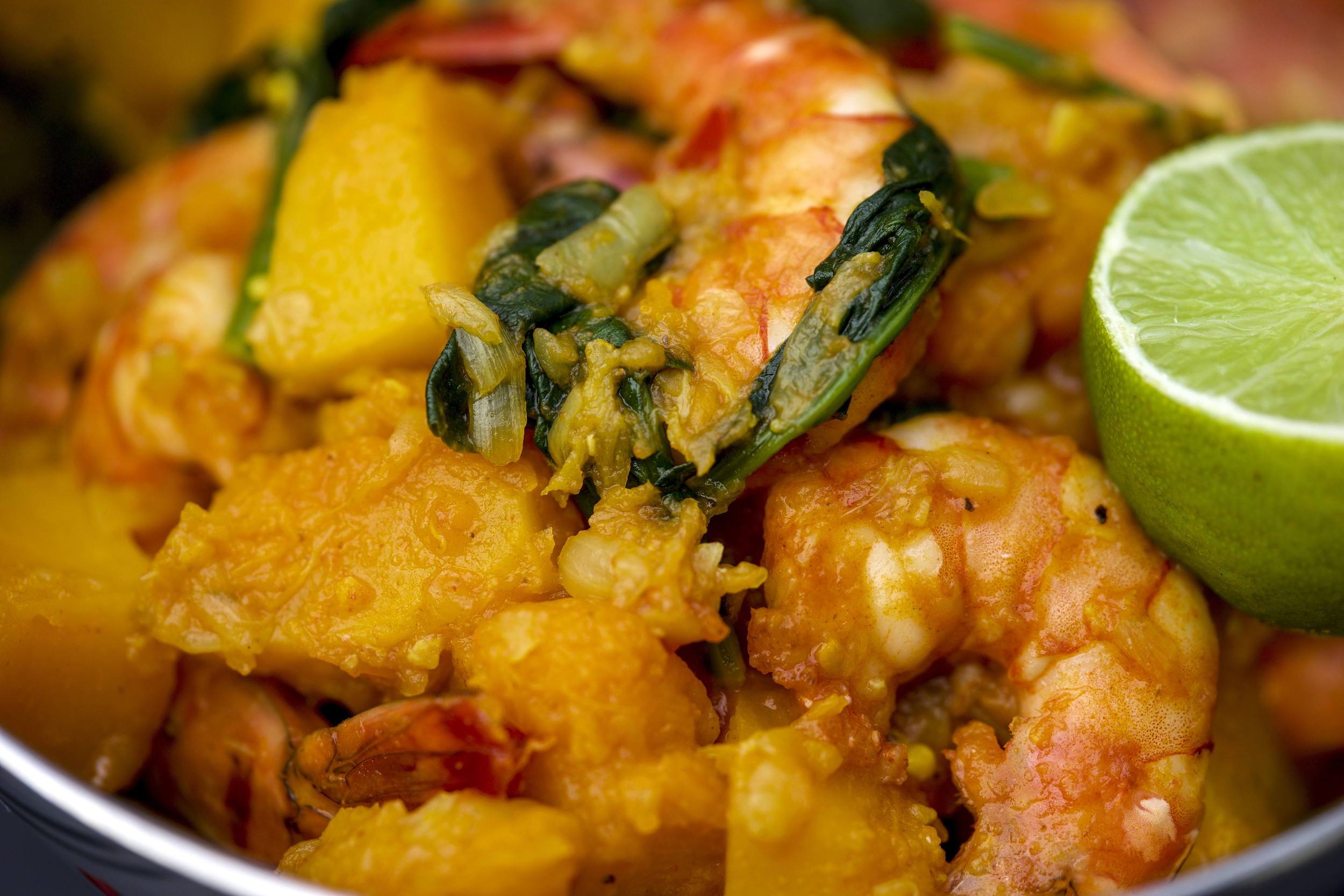 Ingredients
500g king prawns
200g pumpkin, cubed
a handful of spinach, roughly chopped
2 tbsp sunflower oil
2 cloves of garlic
2 onions, finely chopped
knob of ginger, grated
1/2 tsp chilli powder
1/2 tsp turmeric
1/2 ground cumin
1/2 tsp ground coriander
1 tsp curry powder
pinch of salt
1. Heat oil in a deep pan and fry onion, garlic, and ginger until the strong aroma starts to disappear.
2. Add the pumpkin and all dry spices to the pan. Allow to simmer for 10 minutes and occasionally stir.
3. Place the chopped spinach into the pan and cook until it has reduced to half its original size.
4. Prawns go in last, as they don't require a lot of time to cook. Leave the pan on the heat for another 10 minutes.
5. Serve hot with plain long grain rice or wholemeal chapatis.
Note: If you prefer a more saucy curry, just add a cup of water or coconut milk.