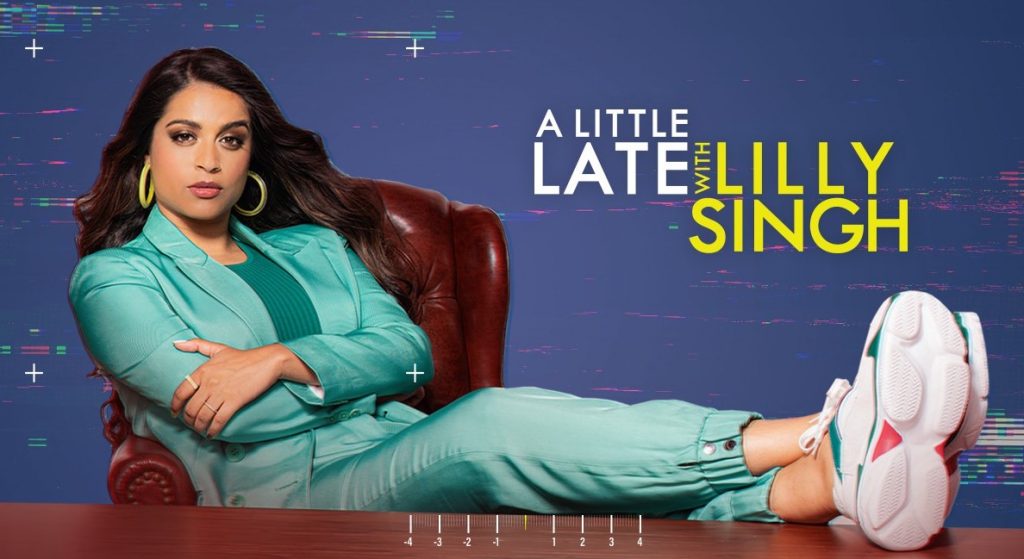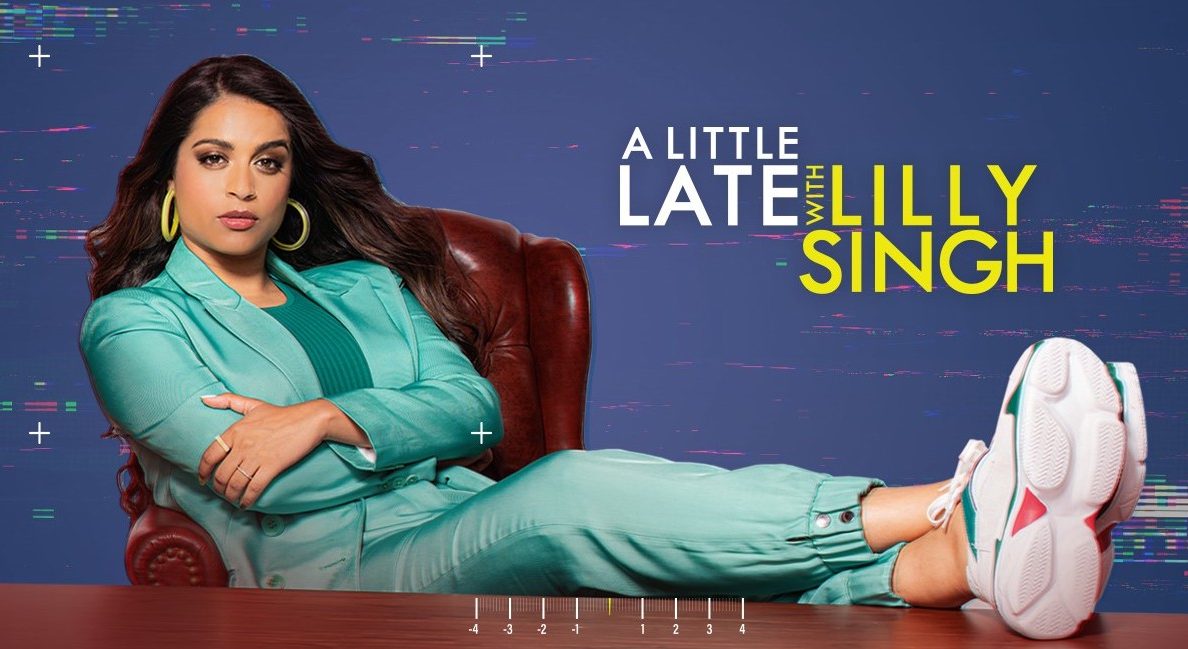 I'm a grandma at heart and usually in bed by 10 p.m., but you best believe I took a power nap and chugged a cold brew to stay awake and witness a significant change to the zeitgeist. Last night a self-made, first-generation South Asian woman was welcomed into a space that for too long has been saturated with men named Jimmy…and she killed it. That's right folks, last night marked the premiere of NBC's "A Little Late with Lilly Singh" starring the one and only YouTube sensation, Lilly Singh.
https://www.instagram.com/p/B2J7CWPhDIu/
We at Brown Girl Magazine wanted to take a minute to acknowledge why this premiere was so important to representation:
1. The writer's room is more than 50 percent women/people of color.
Behind every show is a group of writers who are responsible for breaking story, writing dialogue, and researching future material. For YEARS Hollywood has been notorious for the lack of inclusivity in these rooms and if you haven't noticed, this problem translates directly onscreen (everyone's white y'all). Lilly's writer's room is more than 50 percent women/people of color and it isn't because she had to, it was because she wanted to. This wasn't to be flashy or add a gold star to NBC's report card. It was to make sure that her show could reach EVERYONE. It's about being inclusive and representative of her audience who is not only always going to be brown people.
2. The opening rap.
The puns, the jabs at stifling white men, the sick beat, the desi references. I mean can we start a petition to get that thing nominated for a Grammy?
3. Homegirl is wearing a red suit, y'all.
R.I.P suits on the grayscale and the white bald men that have always inhabited them.
4. This show isn't about Donald Trump.
In her opening rap, Lilly says that she's never going to talk about a Donald unless it's Glover (pure genius) and this really resonated with me. This show isn't about playing the victim or getting political – it's about celebrating our diversity and talking about our problems and journeys in a way that is never isolating and only eye-opening. Hell, her first guess is Rainn Wilson — arguably one of the whitest people alive. It's clear that Lilly is striving for balance between making a statement and just making a fun show and in a world where "The Handmaid's Tale" is basically an iteration of Fox News… I think we need it.
5. White noise machine
Don't know what that is? GO WATCH THE SHOW. Lilly is smart in that she acknowledges the discomfort of seeing someone like her host a late-night show. I'd be lying if I said I wasn't even a little disoriented by the whole thing. It's confusing and you can't help but wonder "what's the angle here?" But she's smart about it; she steers into the skid when it's necessary to and even her jabs aren't petty.
My only complaint is that I wanted more…30 minutes of Lilly is never enough. Tune in to "A Little Late with Lilly Singh" on NBC at 1:30 a.m. EST/PST or stream it on YouTube. You're gonna want to be a part of brown people changing history.