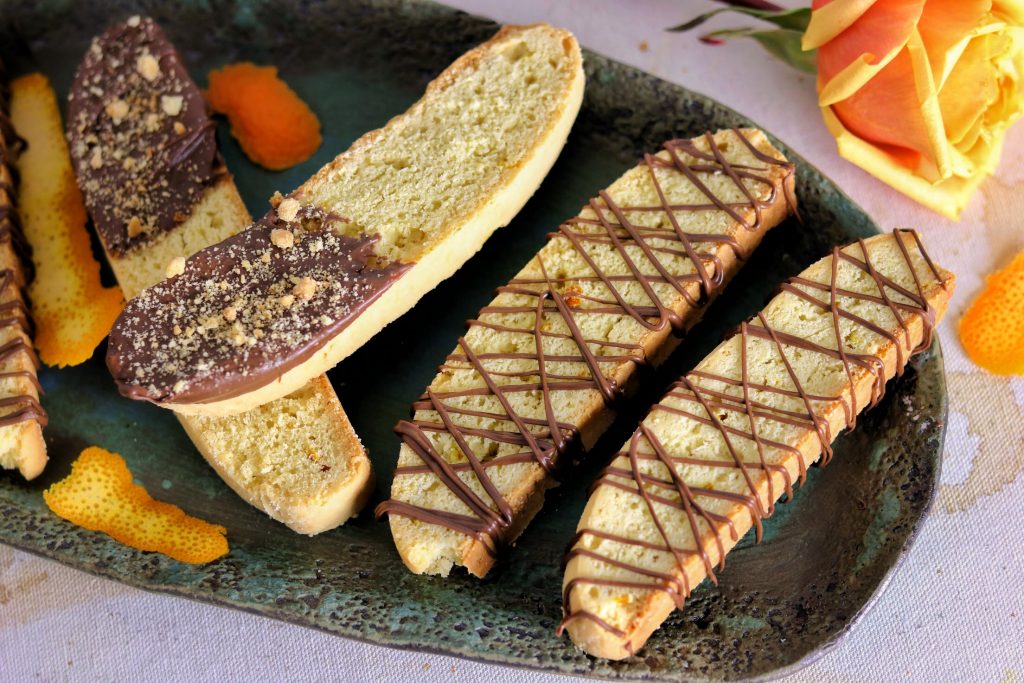 As a kid, I always loved making a big deal about Hallmark holidays like Father's Day and Mother's Day. I remember waking up at the crack of dawn to make breakfast as best as a 9-year-old could, and arranging flowers plucked straight from our front yard so I could set up the perfect breakfast-in-bed spread. The plate would be completed with a card made out of computer paper featuring every Sharpie color I owned to handwrite a simple message paired with heart and flower doodles. I just loved seeing my parents smile and feel good because of something I did.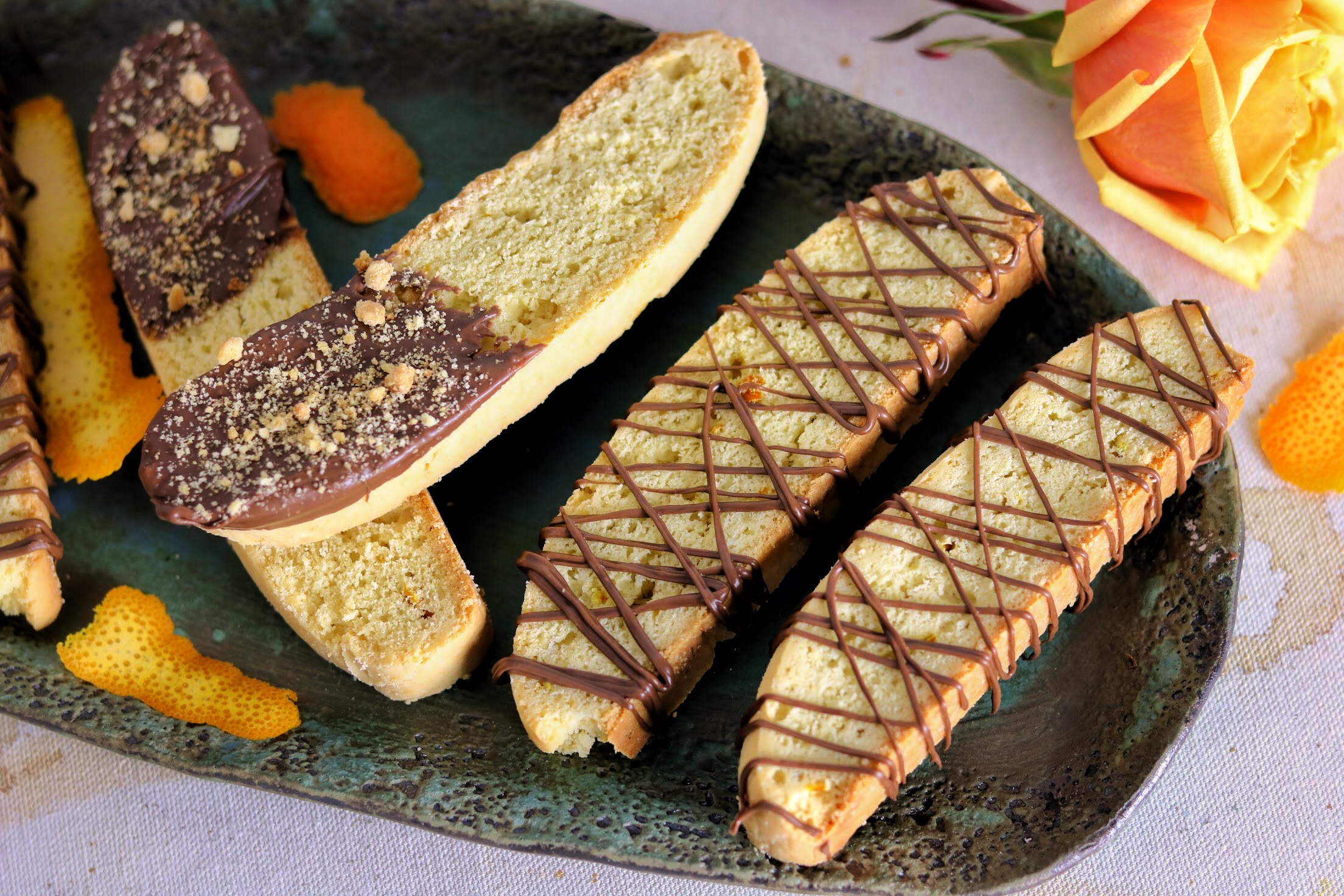 As I got older and more responsibilities came into play, it became less of a production for me to create. It's not because I didn't care about my parents, but because time was getting in the way. Why spend all this effort on a grand gesture when, in a few clicks, 1-800-FLOWERS could deliver the same message for me? Something started to feel too impersonal about hitting the "order now" button though.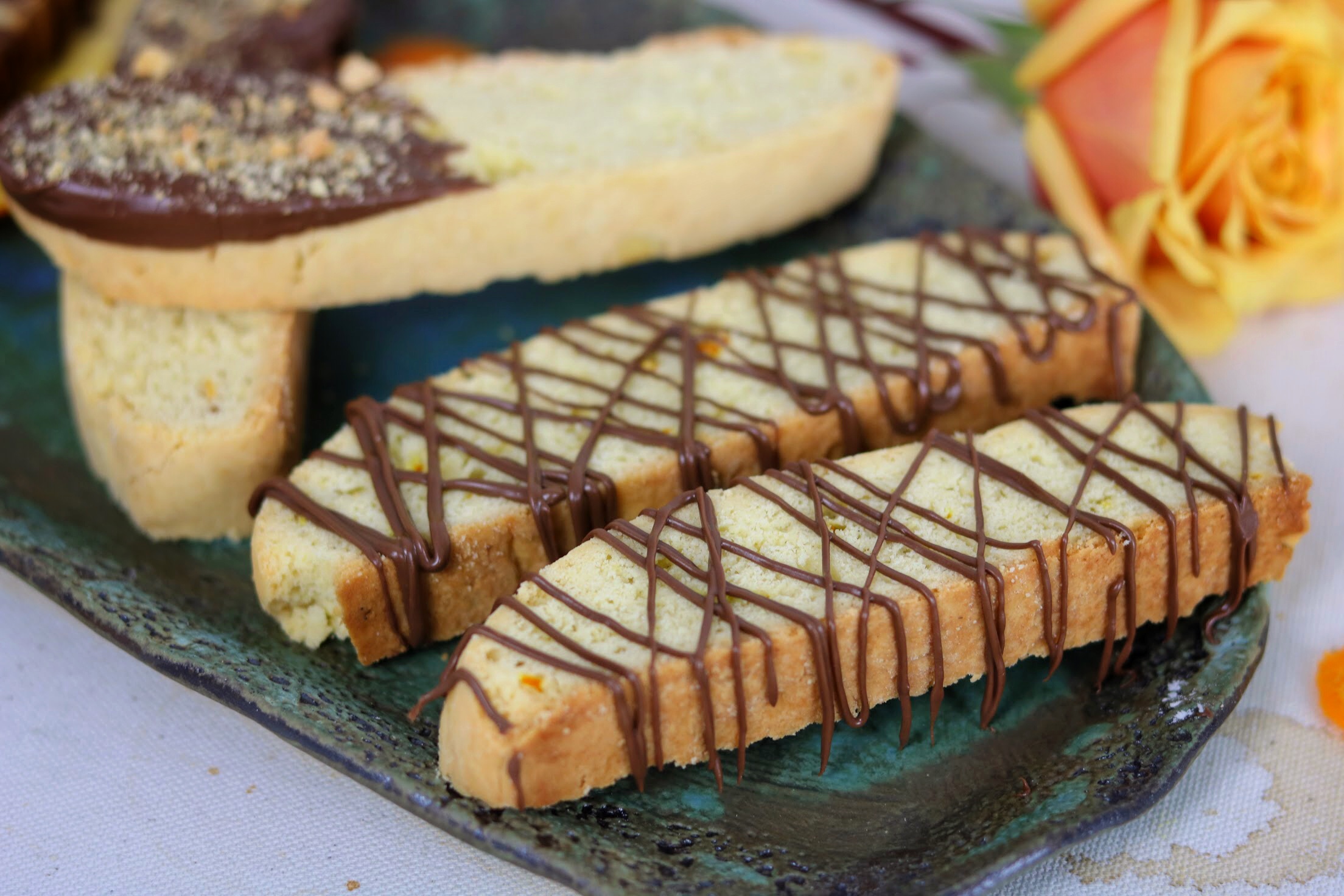 No, I don't hate convenience and there's nothing wrong with sending flowers or online gifts for that matter. Heck, I came close to ordering flowers for my mom this Mother's Day, but I stopped myself and pondered on what I think this day is meant for. It's to celebrate the maternal figures in our lives who have influenced, supported, and guided us. Who have given unconditional love since the day we were born. "Isn't all that worth a little extra effort every now and then," I ask myself?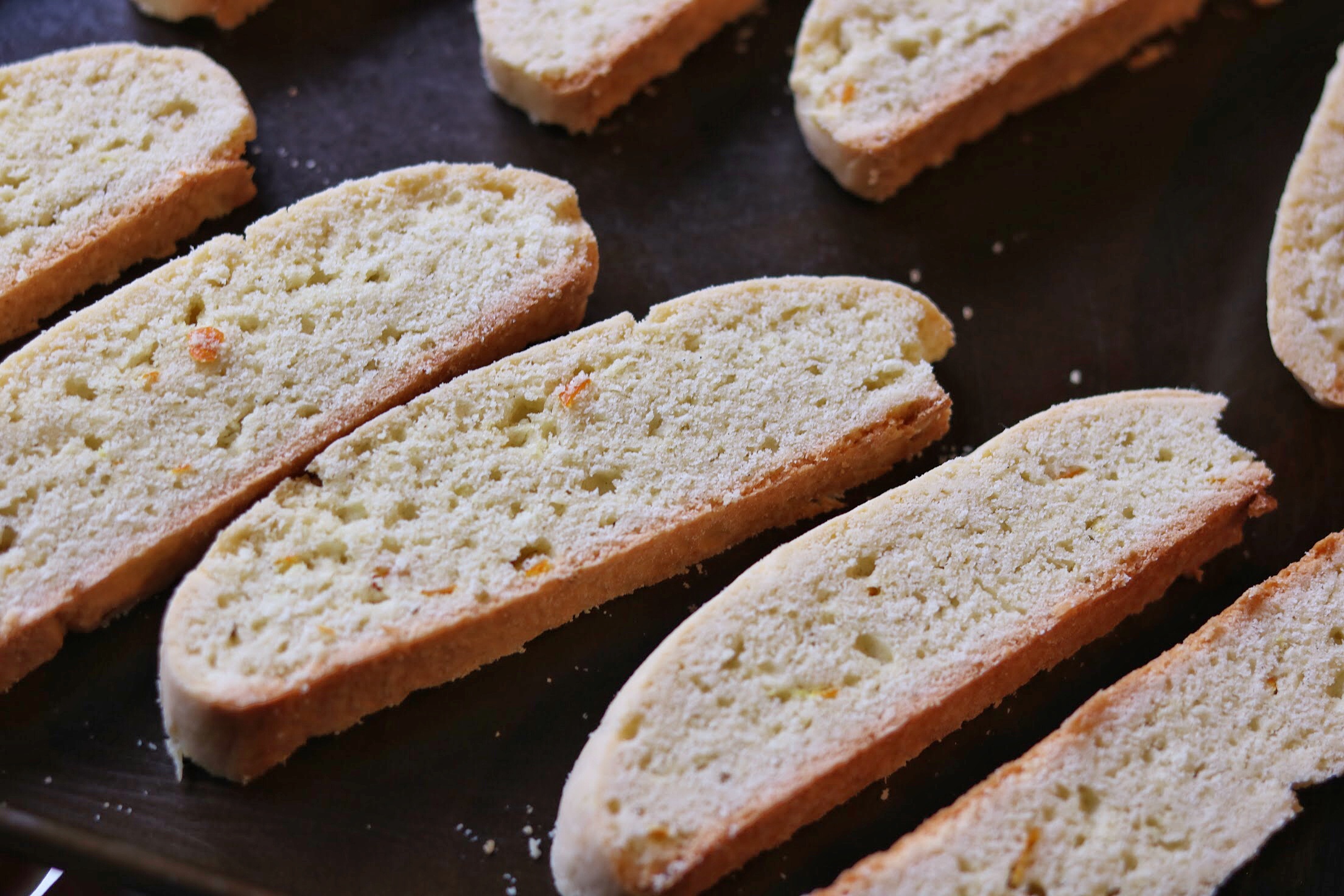 It's why this year I'll be sending a homemade gift in the best way I know how to – through food. And, hey, there are still flowers involved with these Citrus Rose Biscotti with Orange Nutella Drizzle! Here's how to make it:
INGREDIENTS
Biscotti:
Unsalted Butter, 1 stick, room temperature
Sugar, 3/4 cup
Salt, 1/2 tsp
Eggs, 2
Vanilla Paste (or Extract), 1/2 tbsp
Orange Extract, 1/2 tbsp
Rose Essence, 1/4 tsp
Baking Powder, 1 tsp
AP Flour, 2 cups
Orange Zest, 2 tbsp, chopped
Orange Chocolate Drizzle:
Nutella, 1/2 cup
Orange Extract, 1 tsp

HOW TO MAKE IT
The dough: In a large mixing bowl, use a hand mixer to cream the butter, sugar, and salt. Once it is smooth, add in the eggs and the vanilla, orange, and rose flavors. Whisk this again until it is smooth. In a separate bowl, whisk together the flour and baking powder. Add the orange zest and flour to the egg mixture a 1/2 cup at a time to control the consistency and use a silicone spatula to combine the mixture to form a dough. You want the dough to be slightly sticky, not dry like bread dough. Form a ball with the dough (used extra flour to dust if it's too sticky to work with) and wrap it in plastic. Let this rest in the refrigerator for about an hour or overnight.
Rolling it out: After the dough has rested in the refrigerator, take the dough out of the plastic wrap and drop it on a dusted surface to begin shaping it into a 1" thick rectangle. It should roughly be about 10"x5".
Baking it: Transfer the dough to a baking sheet and bake at 320 F for 40 minutes. After about 40 minutes (or until the biscotti has turned lightly golden), remove it from the oven and let it cool down completely. *Don't rush and cut while it's still warm or it will break! Once cool, cut the biscotti into a little less than 1" wide slices and then place back onto the baking tray to cook at 280 F for another 40 minutes. Let these cool on a wire rack.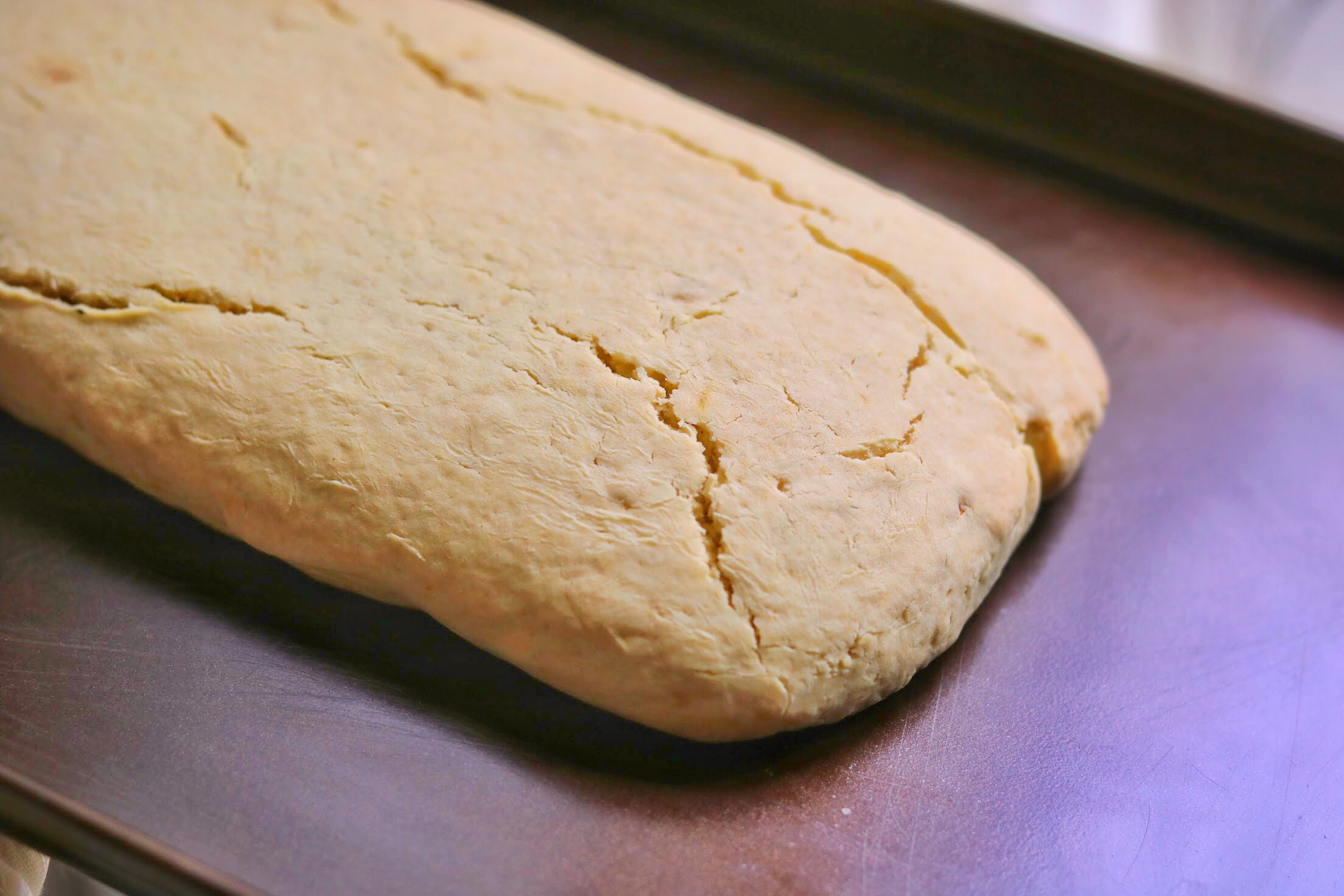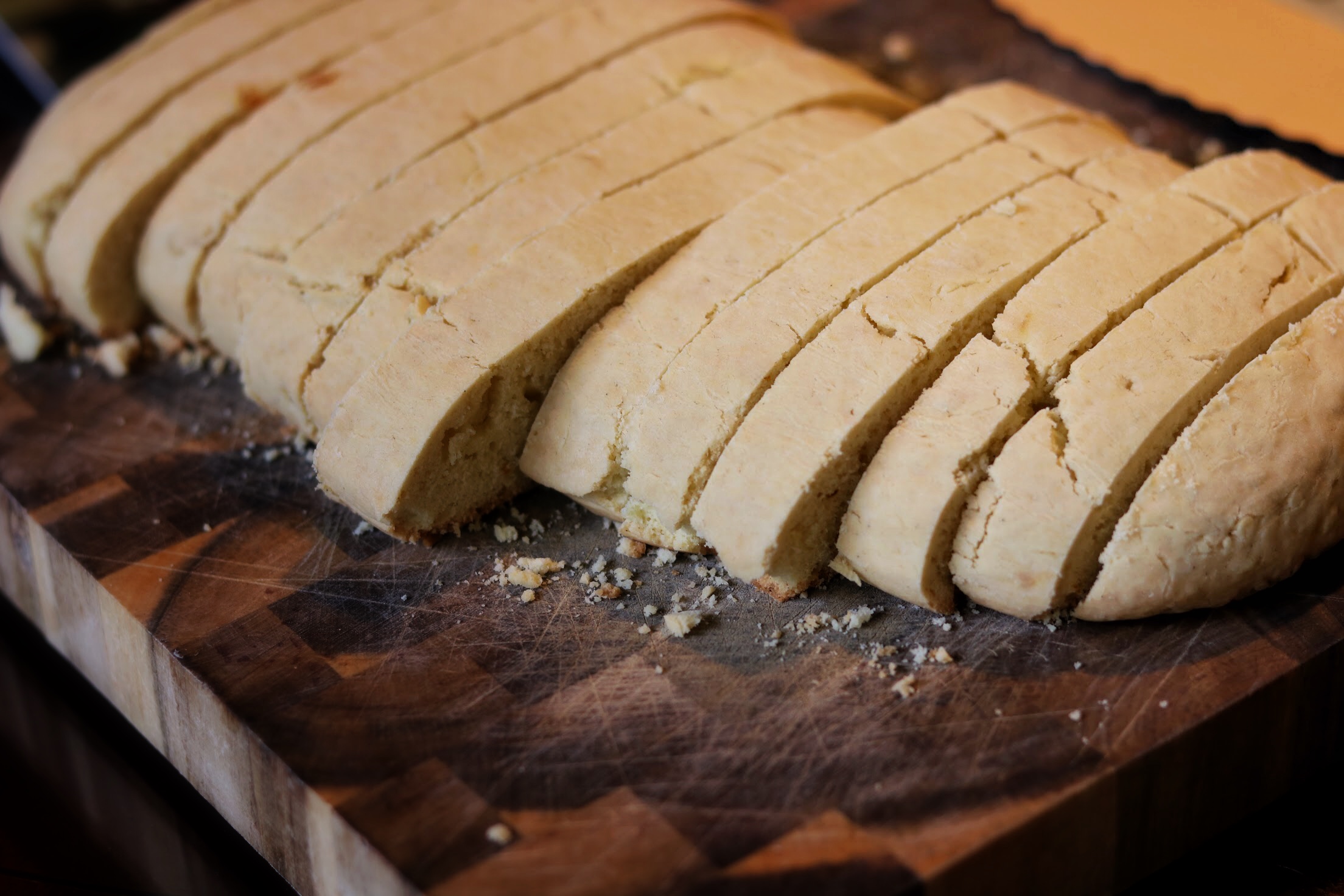 Orange chocolate drizzle: In a bowl, combine the Nutella and orange extract. Spoon this mixture into a small plastic bag. Push the chocolate to a corner of a bag and cut the slightest amount off the tip of the bag to make a small hole for the chocolate to come out of. Drizzle this in a zigzag motion over the biscotti. *The Nutella is soft so when you plate this, do not stack it. That's it!