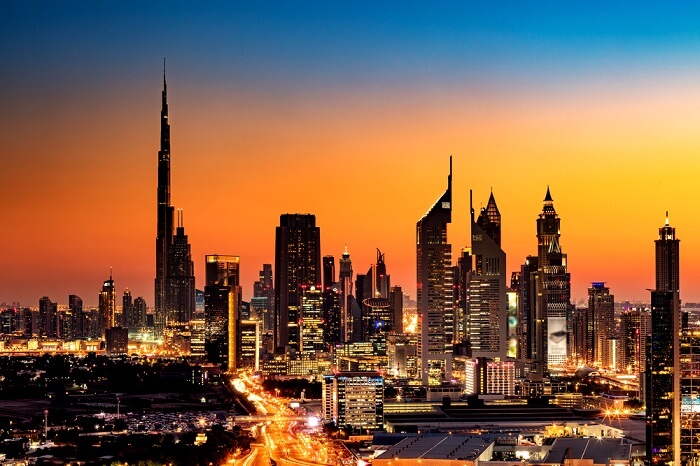 A few months ago, the Brown Girl team accepted an invitation from Emirates Airline to travel with Miss New Jersey USA 2017 Chhavi Verg to reconnect with our roots and culture in Mumbai while making a layover stop in Dubai. When we initially heard about this opportunity, we were excited because from a branding and business standpoint, because this would be the first time Brown Girl crosses international territory — further establishing our decade-long online footprint. Since 2008, we've taken pride in highlighting and putting South Asian issues affecting the diaspora on the forefront.
However, in the case of us visiting Dubai and documenting it only from a positive perspective gave our readers a one-sided view of life in Dubai. From a journalistic standpoint, we understand very well that we fell short in shedding light on the past and present migrant struggle of the South Asians living in Dubai.
Even though more than 40 percent of Dubai's population is Indian — many of whom are well settled — it does not deter from the fact that Dubai's infrastructural growth is primarily due to South Asian laborers who've left their motherlands to work and live in appalling conditions.
After sharing our Dubai vlog, we received a significant amount of critique on our social media platforms from long-time readers who expressed concerns in us support a country that has failed to uphold their labor laws and civil rights to the highest standards. We value and accept their feedback with the utmost humility and open heart. Even though our actions cannot be retracted, we sincerely hope this partnership doesn't negate the decade-long, thought-provoking content we've published in support of the South Asian diaspora. We've spent so many hours, resources and bandwidth focusing on marginalized communities from a multifaceted approach, that not being mindful about Dubai's past and present is very much out of character, and appreciate our readers for calling us out when needed.
We are grateful for our readers' input and seek to include a broader perspective in our upcoming stories. This is in no way a reflection of our values and mission as a company, publication and long-standing pillar in the South Asian community. Instead, this experience has taught us to reflect deeper on our actions and how it inherently impacts the greater community, and we look forward to future opportunities to showcase our commitment to our values and the best interests of the audiences and communities that we serve.