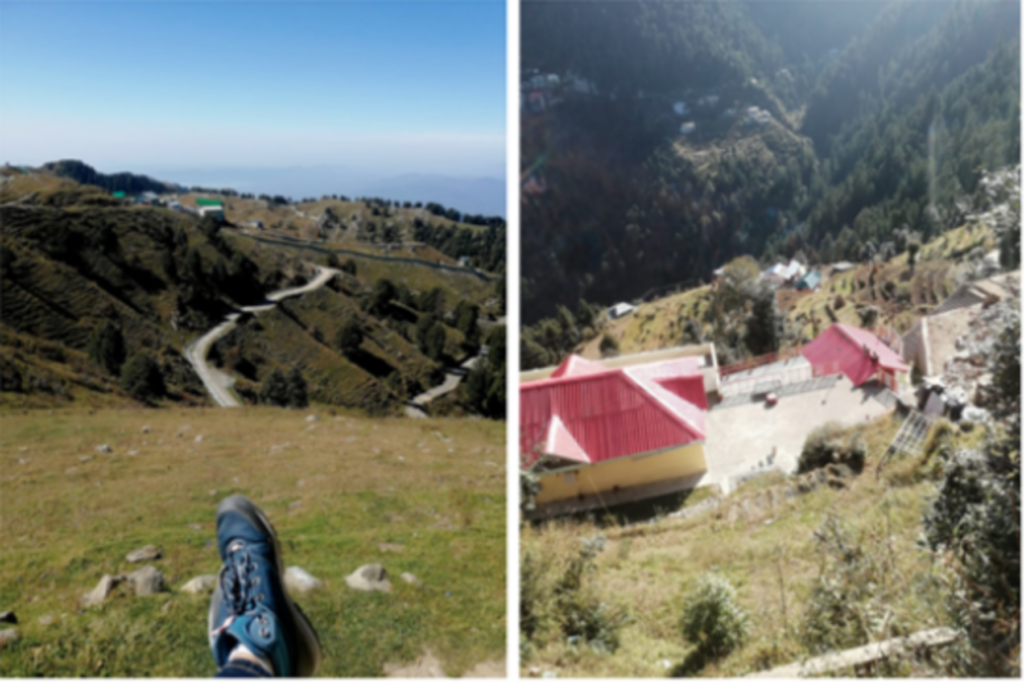 Climbing through mountainous terrain—wait. I'll start a different way because this is not another version of  "Eat, Pray, Love."
There are things that no guide books can mention about traveling alone in India, like people who effortlessly climb up mountain roads, or the impacts of urbanization that bring reality to a traveler's feet. Dalhousie, a small town in Himachal Pradesh, had it all for me. 
A Mix of Sunlight and Shivers: Dalhousie Afternoons
At 18, I moved to the other side of the country for college. Nobody ever tells you that three years in, you are still allowed to feel as alone as you felt on the first day. So I spent a long time waiting. Traveling has a standard representation, often with males dominating the solo traveler narrative or as women on solo journeys in foreign countries. When they do explore local Indian regions, they are always in the company of friends. So I spent a while waiting for this right circle until one day, I decided to go alone. 
As freeing as it can be, traveling alone for the first time requires being prepared and aware of your surroundings. It's best to do your research on bus timings, attractions to visit and their proximity to lodging. I found a new wave of hostels called Zostels, with facilities for recreation and lodging at cheap prices. While packing, I also carried a torch, medicine  and pepper spray in an easily accessible location of my bag with my wallet and phone in my pant pocket and shared transportation details with a friend. Finally, I took on a 12-hour journey with a broken window, sharp wind and the added accompaniment of a stranger's head on my shoulder. I reached a bus stop to catch my connecting bus at 5:30 a.m., waiting with four people in a dimly lit area, until I entered the bus to Dalhousie.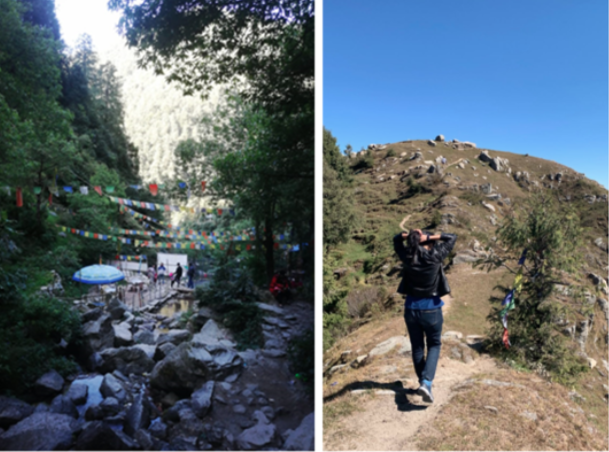 Dalhousie reflects British culture only in its name and the architectural styles of churches built here. It's not deemed a tourist location for its famous attractions either. Whether it's the proximity to the lower Himalayan ranges or simply the unique build of houses, this is a place, where everything around you is worth watching. 
Houses and Hills Come Together As One
I decided to explore on my own after a famous waterfall turned out to be a slow stream of water, trickling down a slope. In doing so, I met a man advertising Ziplining and other adventure sports. Although I was hesitant at first, I went ahead, swinging across a deep valley with nothing but a simple rope guiding me above. 
I'd recommend trusting local establishments and people when choosing travel guides and places to eat. They are generally reliable and helpful, but being street-smart goes a long way. It's best to blend in as much as possible since body language plays a significant role in how you present yourself.
For the next two hours, I walked down the town square through narrow roads that fell deeply off one side. There were carts with hot food, the smell of burning coal, and houses jutting out from the slopes above. An old lady with a steel canister poured me a small cup of tea, while letting me warm my hands in the fire she used, laughing at how cold I found the weather that was warm for her. The next day, I took a 4-hour ride through a sanctuary into a wide pasture called Khajjiar. A great thing about hostels is meeting other solo travelers since that helps share the cost of journeys like these. I met two Australians on a tour through India. Traveling with them, I had morphed from a south Indian living in Punjab, into the unlikely role of Hindi translator.  
Khajjiar
Although my trip was pleasant, I restricted disclosing personal information to Instagram accounts and stuck to casual conversations. Being a well known destination, the impact of tourism was abundant. Just to shed some perspective, I'll add that the list of people littering and urinating in public included foreigners too. 
The Tourist's Irony
I should emphasize that coming from a well-off socio-economic background provided me the means to travel for leisure. Such 2-3 day solo trips can cost between 3000-4000 rupees, and that's only if you choose government-run transportation and local hostels as I did. This is also where the topic of safety comes up. It surprised me when I repeatedly heard female friends speak of how "unsafe" a solo trip would be, but all it takes is being self-aware and alert. By choosing to travel alone, I also opened up conversations on safety and its ties to privilege. What some consider "unsafe" because it requires passing through unknown localities, is another woman's ritual of traveling every day. Such concerns transcend the boundaries of safety because they no longer apply to all women. 
I write this for all the girls on the fence about traveling in India, waiting for the right group, as I did. In a solo trip, you are anything but alone throughout.