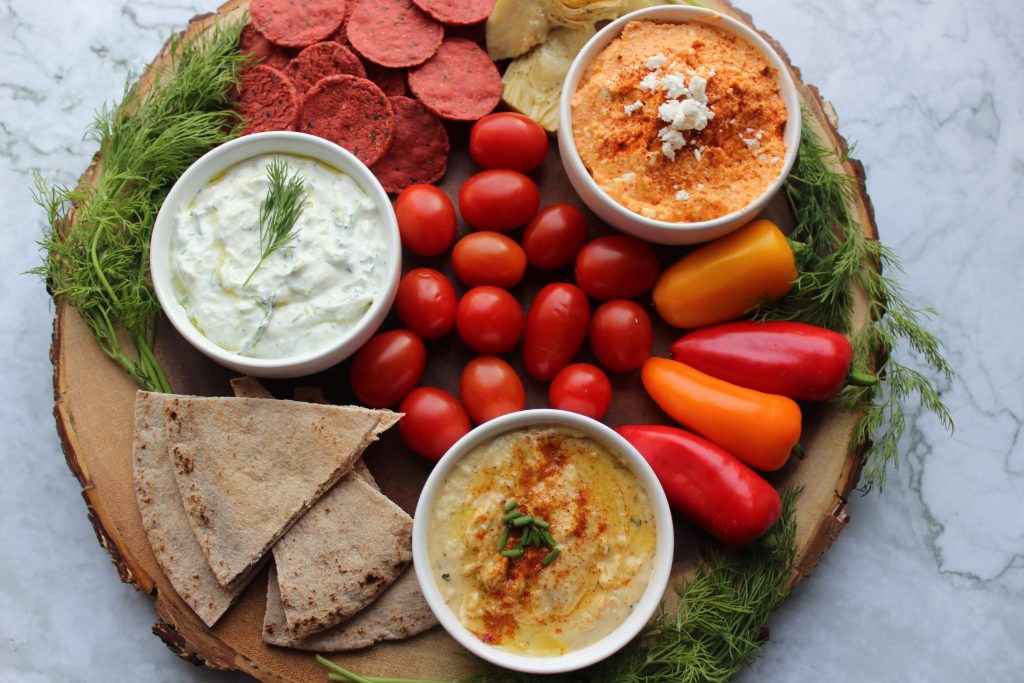 Came through dippin' dip dip… Sorry had to let my inner Cardi B out. Super Bowl Sunday is right around the corner, which means it's time to start planning the menu! I've got three super easy, quick, and semi-healthy dips for you. These dips aren't too heavy, which makes them great appetizers to snack on while being guilt-free. They are my version of a Mediterranean 3-dip tray that I serve with some pita bread, beet crackers, tomatoes, peppers, and some artichokes!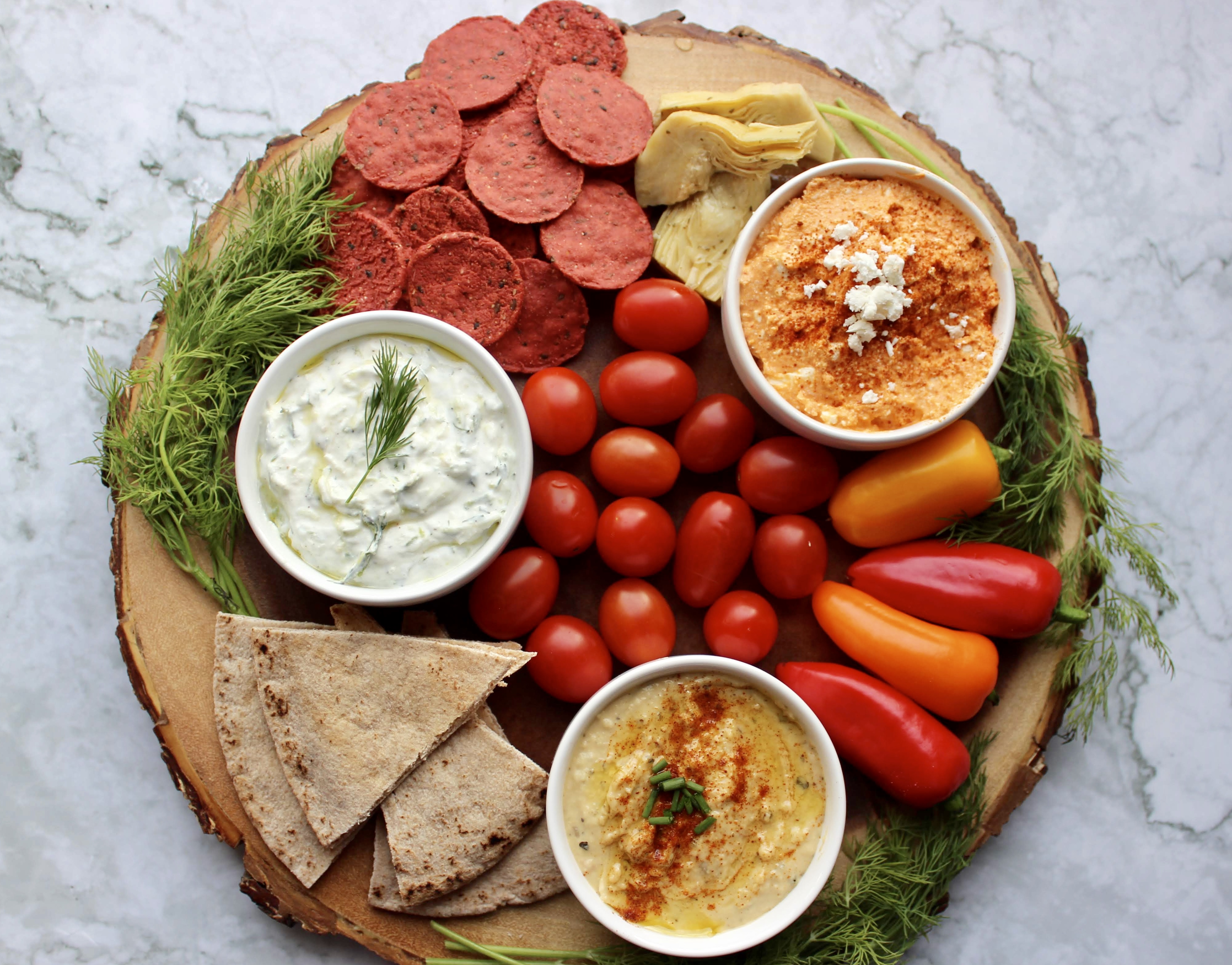 The spicy feta dip was something I had when my husband and I were in Greece for our honeymoon. It was so so so good that I had to recreate it when we got back. My spin on baba ganoush was inspired when I tried making it with harissa oil. It turned out soo great that I add some red chili powder, for the perfect amount of heat.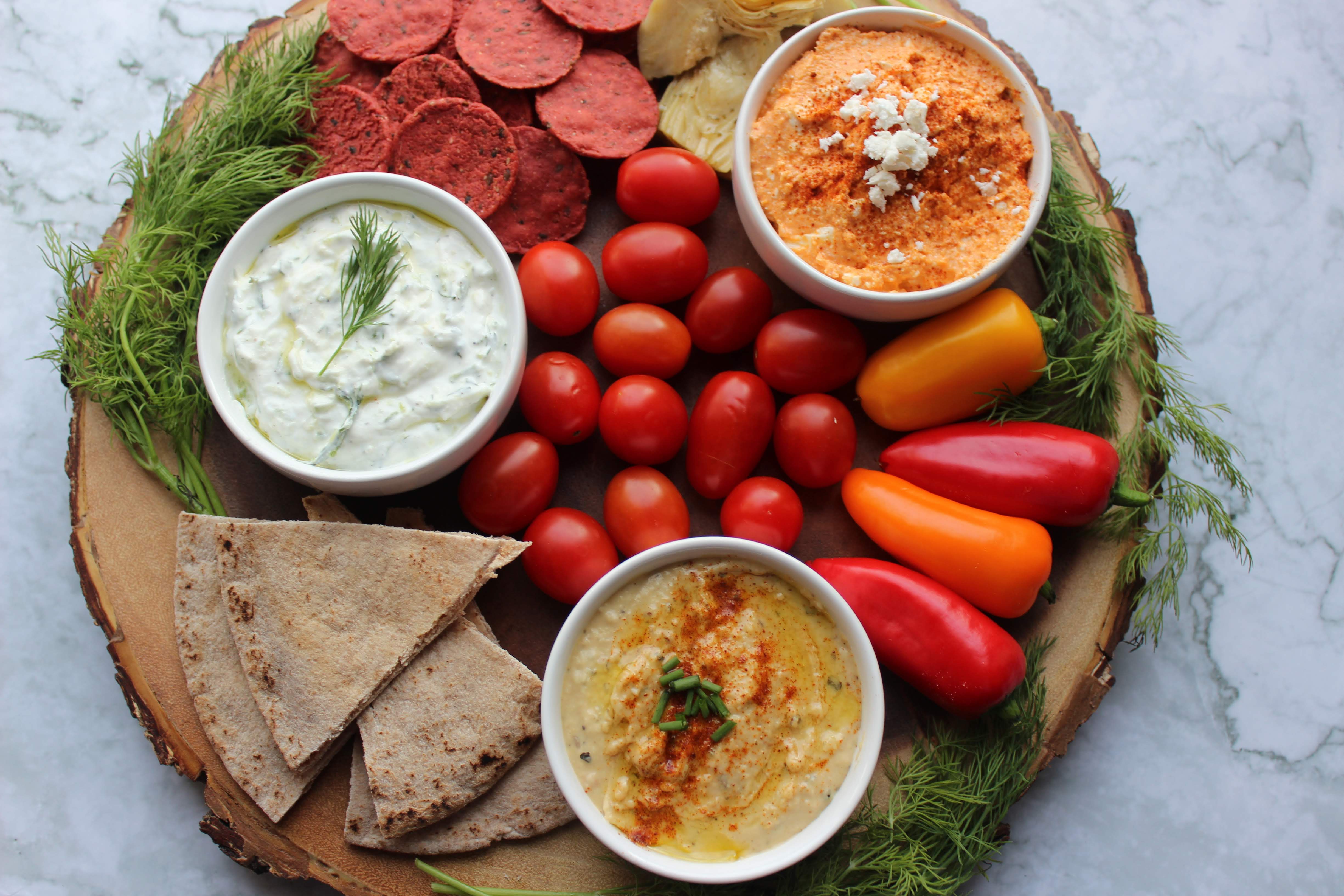 The tzatziki dip is the perfect way to cool down from the other two spicy dips. I feel like it is the Greek version of raita! If you have any of the dips left over, they're great in falafel, gyros, salads, or as spreads for sandwiches.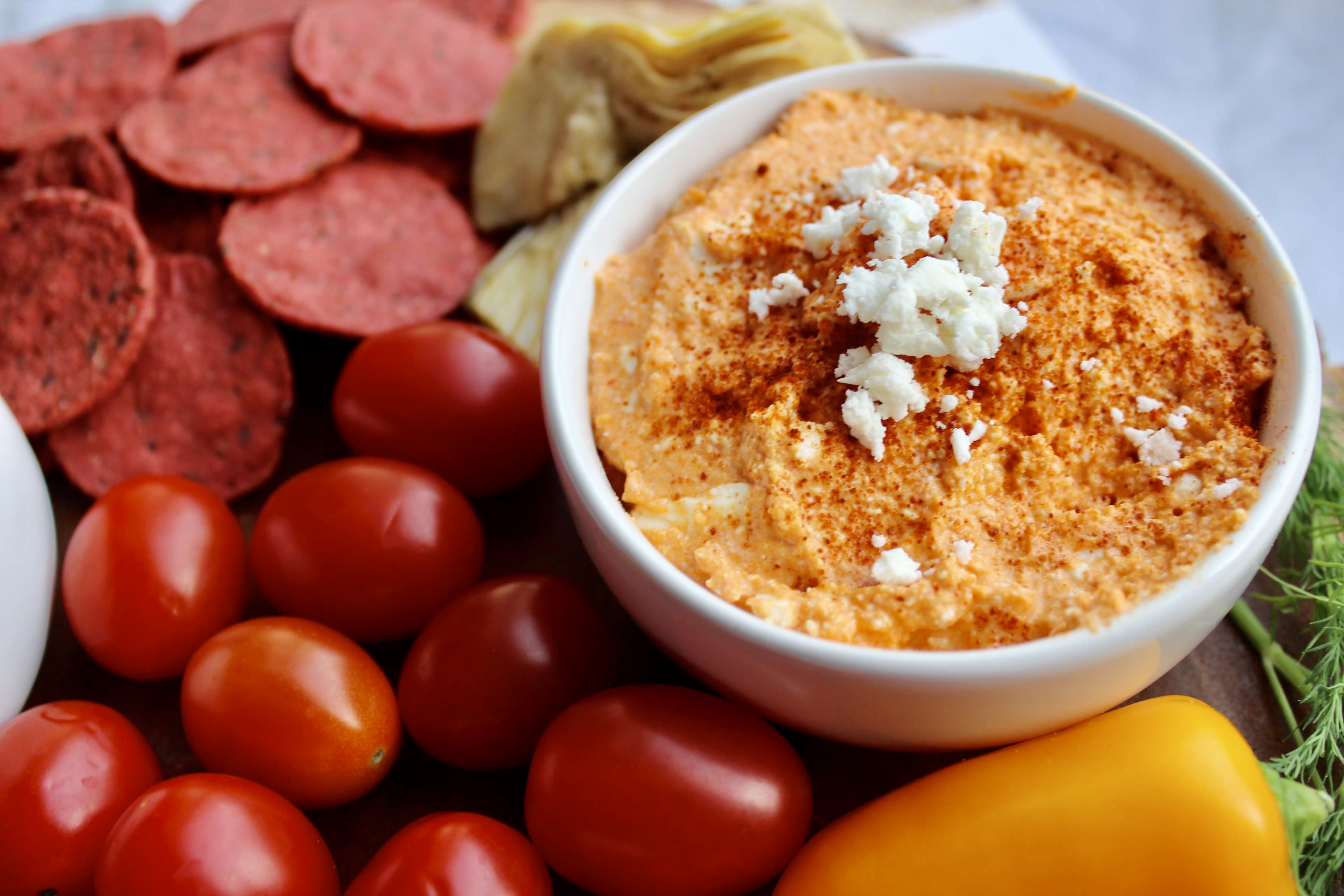 Spicy Feta Dip
Ingredients:
8 oz. Feta cheese
1 roasted red pepper
2 tbsp Sriracha
1 tsp red chili powder
2 cloves of garlic
Salt to taste
Directions:
Blend all the ingredients together in a food processor until all the ingredients have mixed thoroughly.
Serve!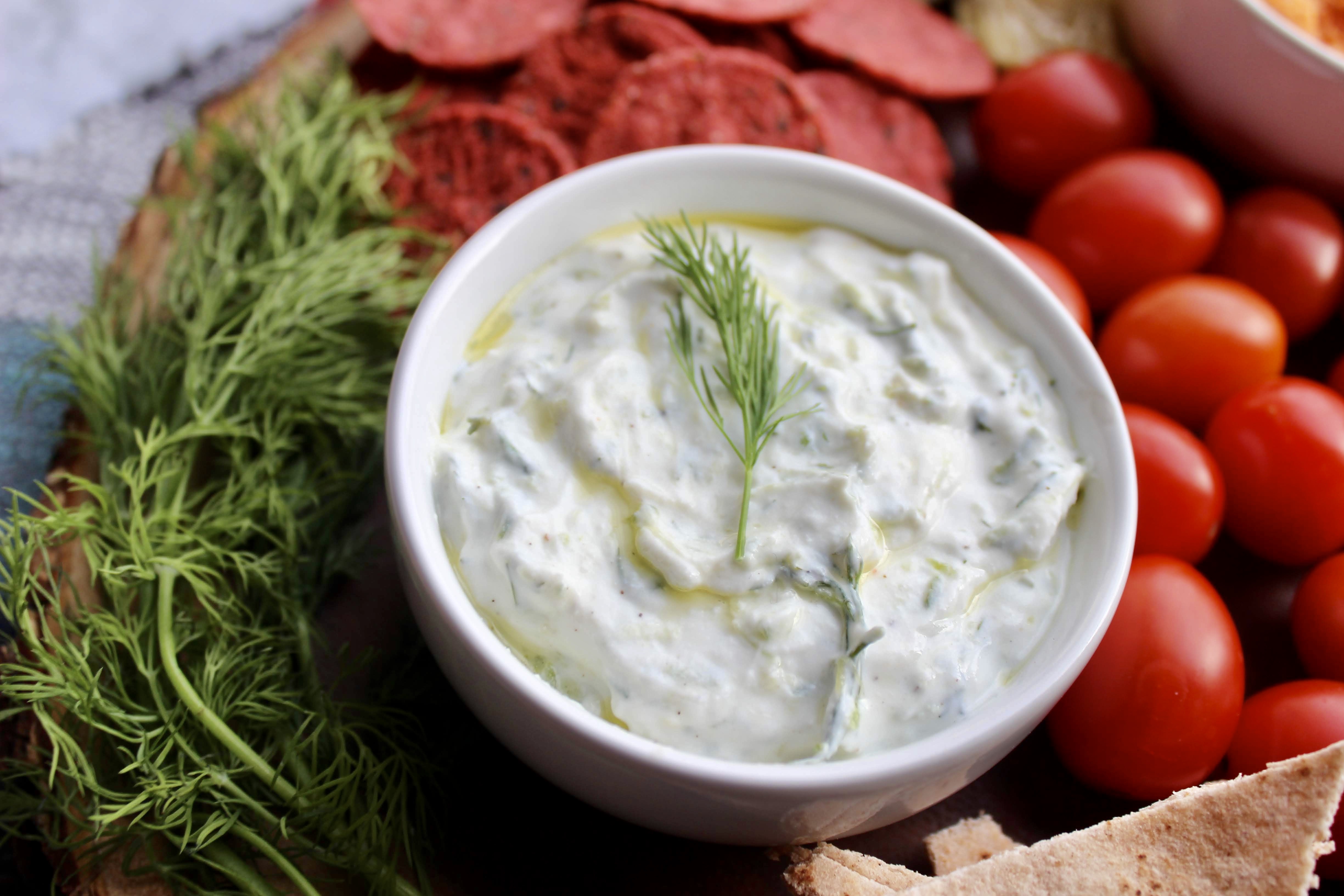 Tzatziki
Ingredients:
1 ½ cup Greek yogurt
1 medium cucumber, grated
½ lemon juiced
2 cloves garlic, grated
1 tbsp dill, chopped
¼ tsp dried mint powder
½ tsp black pepper
1 tsp olive oil
Salt to taste
Directions:
Put the grated cucumber in a strainer, add salt and let them sit for about 5 minutes, this will help release all the extra water from the cucumber. Then in a cheesecloth or a paper towel squeeze out all the additional water.
In a medium bowl add all the ingredients and mix really well.
Serve with your favorite pita bread!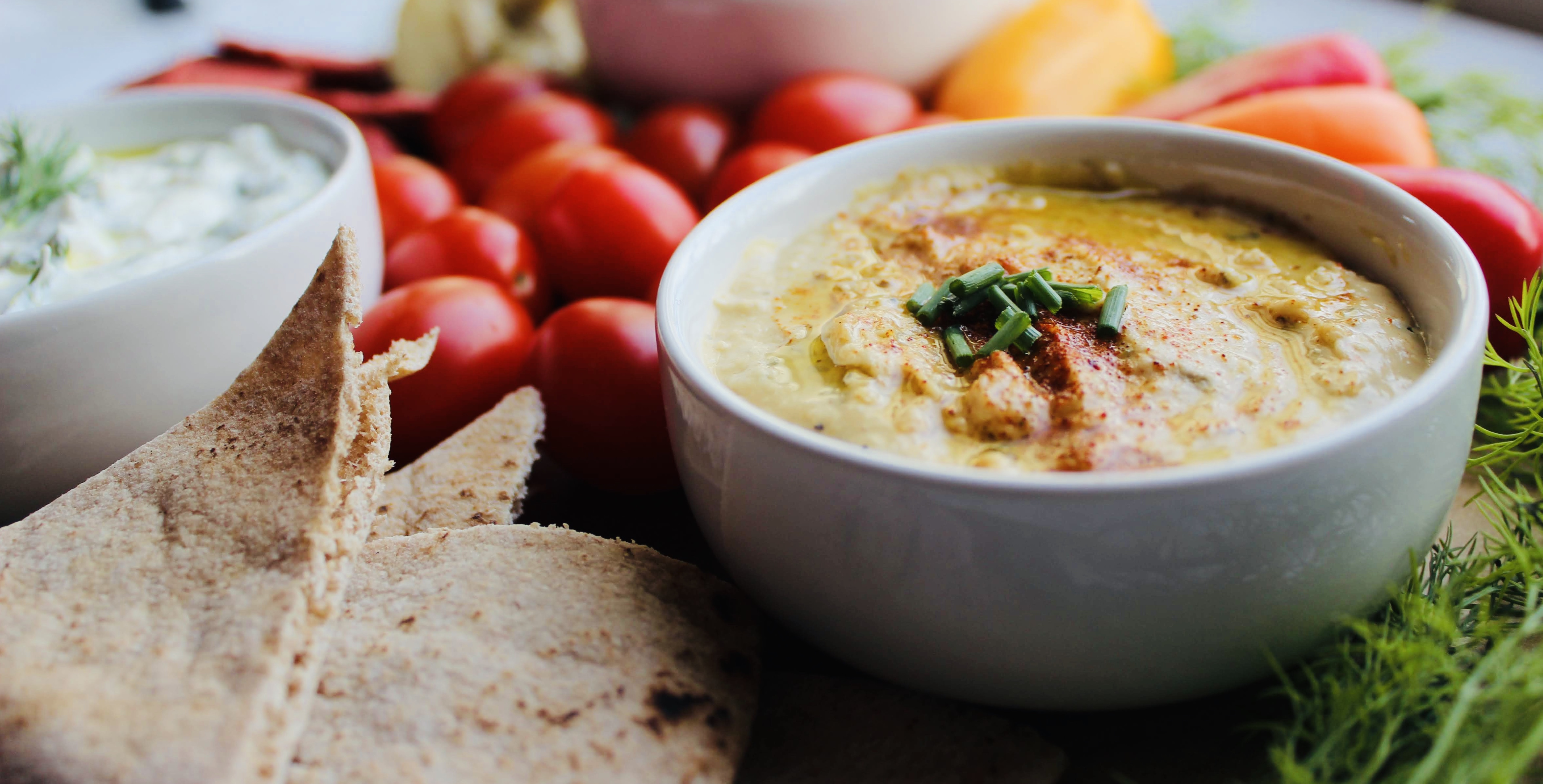 Baba Ganoush
Ingredients:
1 large eggplant
2 garlic cloves
½ lemon, juiced
2 tbsp tahini paste
1 tbsp parsley, chopped
1 tsp red chili powder
2 tbsp olive oil
Salt to taste
Pinch of Zaatar spice (optional)
Directions:
Pre-heat the oven to 400 degrees.
With a fork or knife poke holes all over the eggplant then foil the eggplant and bake in the oven for 20-30 minutes.
Place the baked eggplant into a bowl and saran wrap the bowl closed, this will help peel the skin easily. Once the eggplant has cooled, peel off the skin.
Rough chop the eggplant, then in a blender or food processor add the rest of the ingredients and blend until the baba ganoush is of a smooth creamy consistency.
Top the baba ganoush with some more olive oil and a sprinkle of zaatar spice.
Enjoy!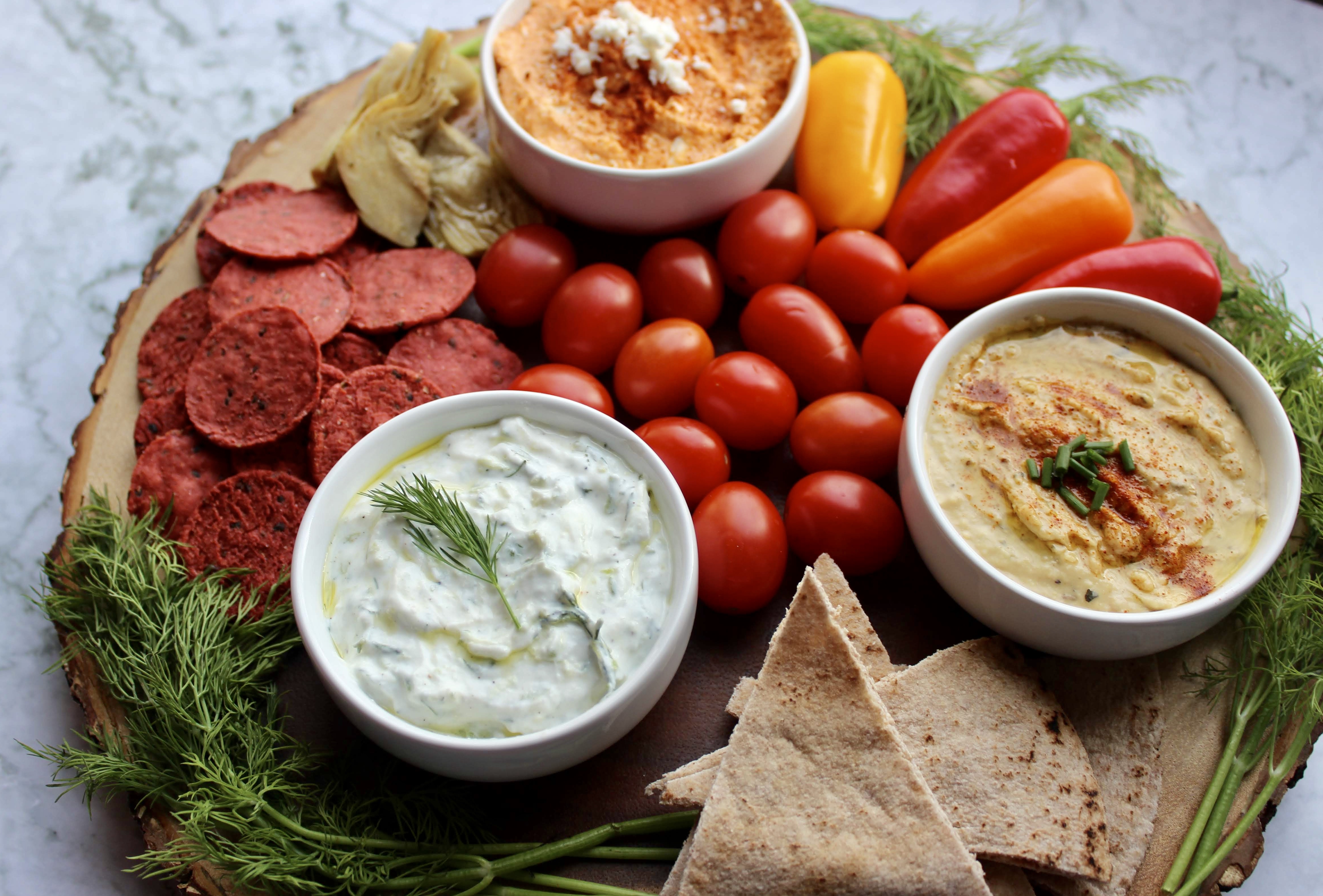 NOTES:
You can find the Zaatar spice at your local grocery store in the international isle, Amazon, or world marker.
You can serve them with pita chips, stone fire mini naan, cucumbers, olive, the options are endless!
I used Presidents brand feta, but any brand will work just as well.
Taste the feta dip before adding the salt, as feta is salty cheese.