I recently spoke with the producer and manager of Diaspora Creative, Abubakar Khan, about their current project titled "The Lost Empire."
Khan is one of five members of the group of filmmakers whose previous films, such as "Fighter's Canvas," have been showcased in a number of film festivals, including the International Film Festival of South Asia in Toronto.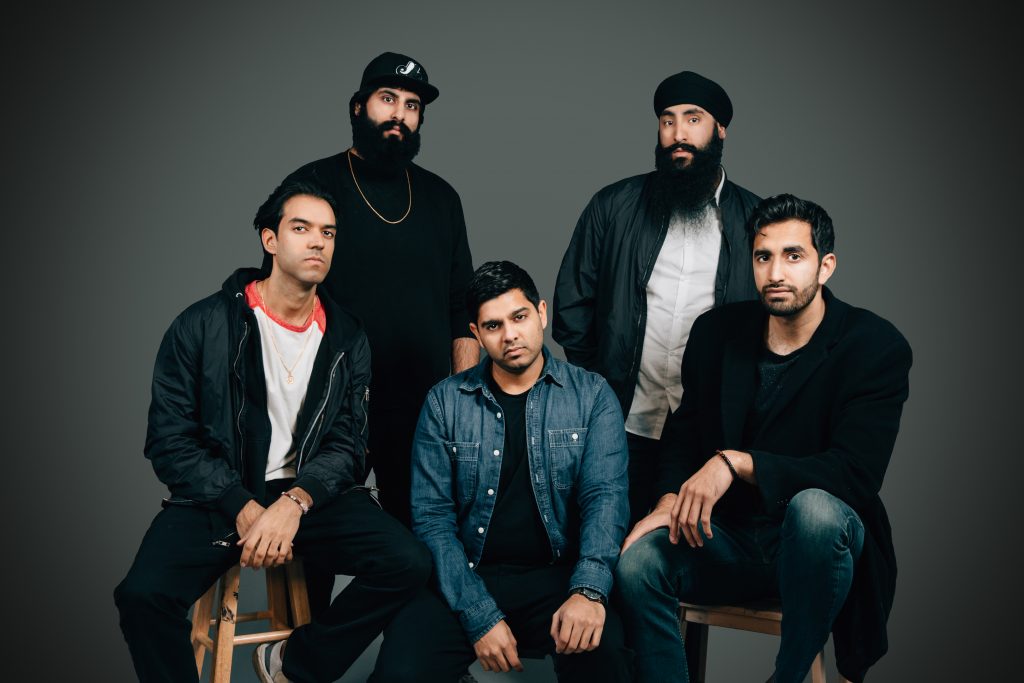 "The Lost Empire" is a cinematic documentary illustrating a period of time in India around 1800 A.D., specifically in the region of Punjab, that has been tossed aside like a page torn from a history book. We discussed Khan's journey—from moving around as a child to encouraging South Asians to branch out into more unconventional fields—all of which led him to Diaspora Creative and their latest project. We also spoke about the importance of recreating this time in history, and what "The Lost Empire" means to the South Asian community.
We are more alike than we are unalike
Born in Seattle, Washington, Khan has lived his life on both sides of the border between the United States and Canada, as well as spending a year living in Pakistan when he was 13 years old. All in all, he's been in and out of 12 different schools. This gave him a valuable opportunity to meet various types of people from all walks of faith. He recalls his journey as one that has been focused on interfaith and inclusivity. Though there were often times where he felt like an outsider on both sides, he recalls:
I started to feel like no matter where you go, you'll never truly fit in. Because over here (in the west) it's like, 'Oh, where are you from?' And on the other side, it was, 'You're not from here.'
This feeling of division, along with having open conversations with people from different backgrounds, guided Khan to the belief that what people have in common overshadows their differences. In January 2018, he met a group of creative people who shared this message of inclusivity and who wanted to spread it to the South Asian community. This lead to the formation of Diaspora Creative, where Khan acts as manager and producer of their current project, "The Lost Empire."
Breaking the mold
We also spoke about Khan's time running for City Council in Vancouver last year. At 24 years old, he would have been Vancouver's youngest-ever city councilor. Though it was daunting, it was important for him to create a ripple in a (South Asian) society that expects people to become only doctors, lawyers or engineers, hoping to spread inspiration to others who wish to break the mold.
We're not used to being in these spaces. The last time that a South Asian person was elected to council in Vancouver was in 1972. So the fact that there's such a big South Asian community there, but no one's been elected since then, shows me that not only is our community still very divided, but we don't really engage in this process.
Khan shared the importance of branching out in spaces such as politics and in creative areas like filmmaking. He agrees that not only is it important to follow your passions, but it's also important for the South Asian community to have representation in different fields. When we aren't working together, then we can't truly lift ourselves up. Conformity keeps us at a standstill, as does division. We discussed how important it was to take advantage of the opportunities that our parents worked so hard to provide, whether they come in the form of politics, arts, math, or the sciences. Khan added:
We have to ask ourselves: how can we use our privilege now to move the bar forward? 
Although Khan's political journey has come to an end, for now, he continues to follow his passions with Creative Diaspora.
"The Lost Empire"
Last January, Creative Diaspora traveled to India for 40 days to film a part of their upcoming documentary. They're currently working on raising funds to finish filming in Pakistan. I asked Khan to explain the meaning behind the title, "The Lost Empire." He spoke about a side of history that is often overlooked when discussing the politics of India and Pakistan. Most of us South Asians who grew up in the West know the problems our countries face today, but we don't often learn or talk about a more unified period of time.
"The Lost Empire" focuses on Maharaja Ranjit Singh's reign over Punjab from 1799 A.D. to 1839 A.D., where he led a more secular society.
There were Muslims, Hindus, Sikhs, and Christians in his ministry. I'm not saying he was a perfect king by any means, but it was a time when our empire was united. It was a time when Punjab was whole, and Lahore was the center of all of that. Most people don't talk about that empire and how it was secular.
Though it was a more secular society, Maharaja Singh didn't reject religion. He was a deeply religious man who didn't attach his religion to his politics. He believed in his people having religious freedom and in working together regardless of their religious background. It was a time before the British completely took over so Punjab was still united. However, once Maharaja Singh died and his son was taken away, the British took power. Their plan was to divide the people and conquer the land, and they succeeded in doing both.
We ended up getting to a boiling point—the partition—which was one of the greatest massacres and mass migrations in human history.
Building bridges
When I asked Khan about the importance of recreating this part of history, he explained that the message Creative wants to spread is very clear. We hear about the separation, but not of the time before then. We talk about how we are now separated, but not how we once weren't. If there was once a time when we fought less and worked together, it is possible to live in peace now, as well. Khan shares his hopeful message for unity.
It's important for us to show that there was a period in time where people of different religions were working in unison. It's to show that it is possible for our communities to come together. There has been a lot of bloodshed, hatred, and fearmongering, but there was once a unified land. We are so divided. But divided, we can only do so much until we hit a ceiling. Only when we come together can we actually accomplish much greater things. It's getting our community to realize we have to stop being so racists towards our own. It's about building bridges.
Diaspora Creative is hoping to release "The Lost Empire" by next year, though a release date has not been confirmed. The company has started a fundraiser to aid them in finishing the film. With financial support, they plan to travel to London for further research, including visiting the Victoria and Albert Museum, where many artifacts from the Sikh Empire are held, and Pakistan to shoot the rest of the film.
If you would like to donate to "The Lost Empire," check out the film's GoFundMe page. You can also watch the trailer below.
---
The opinions expressed by the guest writer/blogger and those providing comments are theirs alone and do not necessarily reflect the opinions of Brown Girl Magazine, Inc., or any employee thereof. Brown Girl Magazine is not responsible for the accuracy of any of the information supplied by the guest writer/bloggers. This work is the opinion of the blogger. It is not the intention of Brown Girl Magazine to malign any religion, ethnic group, club, organization, company, or individual. If you'd like to submit a guest post, please follow the guidelines we've set forth here.