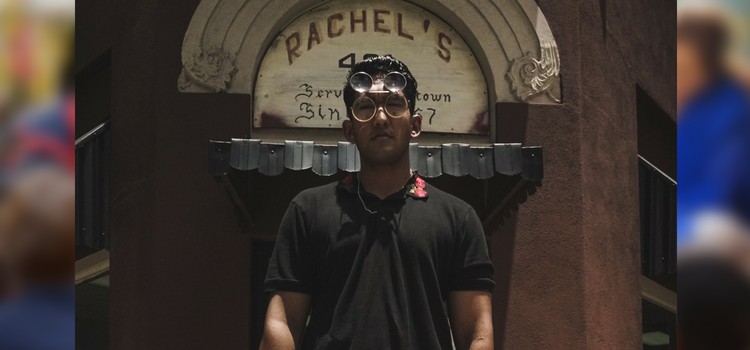 In 2017, filmmaker Yasir Masood's first film The Last Hunt premiered at the Austin Film Festival and won the Houston International Film Festival's Remi Award.
This #OnTheRise artist is one to watch, his latest short film Aisha went viral with more than 175,000 views on Facebook and 40,000 views on Twitter.
For Houston. By Houston.

Aisha is a about an undercover police officer who attempts to balance her day to day cultural responsibilities with her career in law enforcement. New film aims to explore the cultural landscape of Houston, TX the most diverse city in America. pic.twitter.com/zLwg4fmQgn

— Yasir (@Yasirio3) May 29, 2018
Masood highlights the political fallout after 9/11 as a formative experience in the development of his worldview as a writer and young man.
"The day after 9/11, everyone knew I was Muslim. It made me grow up a lot quicker," he said.   "I became conscious about my civil rights at a young age. Most of all, I wasn't really sure of my place in this country. Where did I fit in?"
He didn't see much representation – positive representation, that is – of desis and Muslims at-large in the media. Masood knew that he wanted to help change that.
"I knew I always wanted to be a writer," he said. "I wanted to help change things – to keep culture and the conversation moving forward."
However, like most Diaspora children, he was urged to pursue a "stable" career path. His father fixed air conditioners in the Houston area during the sweltering summer months, often while fasting. In a decade-old article, The Houston Chronicle highlighted his perseverance and devotion to his faith and family. Every parent wants more for their children than they had for themselves, and one can certainly understand his family's desire for Masood to get a stable 9-5 job.
"I studied Economics in college at University of Texas at Austin," Masood said."After that, I worked for about a year and a half at the One America Center from 7-5p.m. in sales and logistics brokering. On the side, I was taking acting classes so that I had 'one foot in the door' for my creative work."
Eventually, he transitioned to filmmaking full-time and began working on The Last Hunt, which garnered critical acclaim.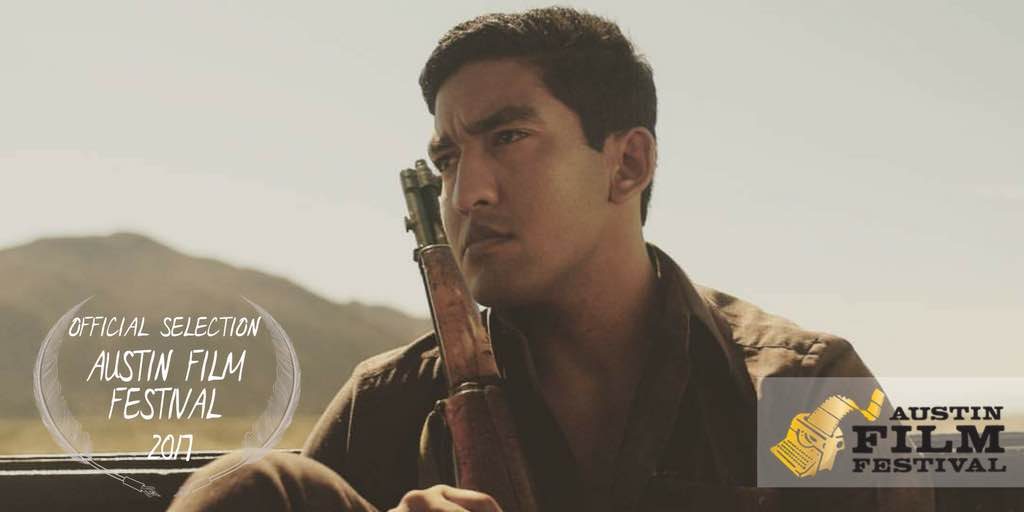 "The film was based on my grandfather's first couple months in the States where he was robbed [at] gunpoint,  [he]took a bullet as a gas station clerk," Masood said. "He used his hunting experience from Pakistan as well as his memories of his families back home to survive the gunshot wound."
It was at the premier of this film at the Austin Film Festival that he met Aishwarya Noubad, a University of Texas student who would become the producer for Masood's next film, Aisha. Masood credits Noubad as being "a powerhouse producer" and providing logistical support for the film's production.
"Aisha is based on a true story of a desi woman who is an undercover police officer, as well as, observing the different 'faces' my sister, Haya, had to put on when navigating both Pakistani and American cultures," he said. "It is about the different identities and masks people of color have to put on to navigate both Western and Asian cultures respectively."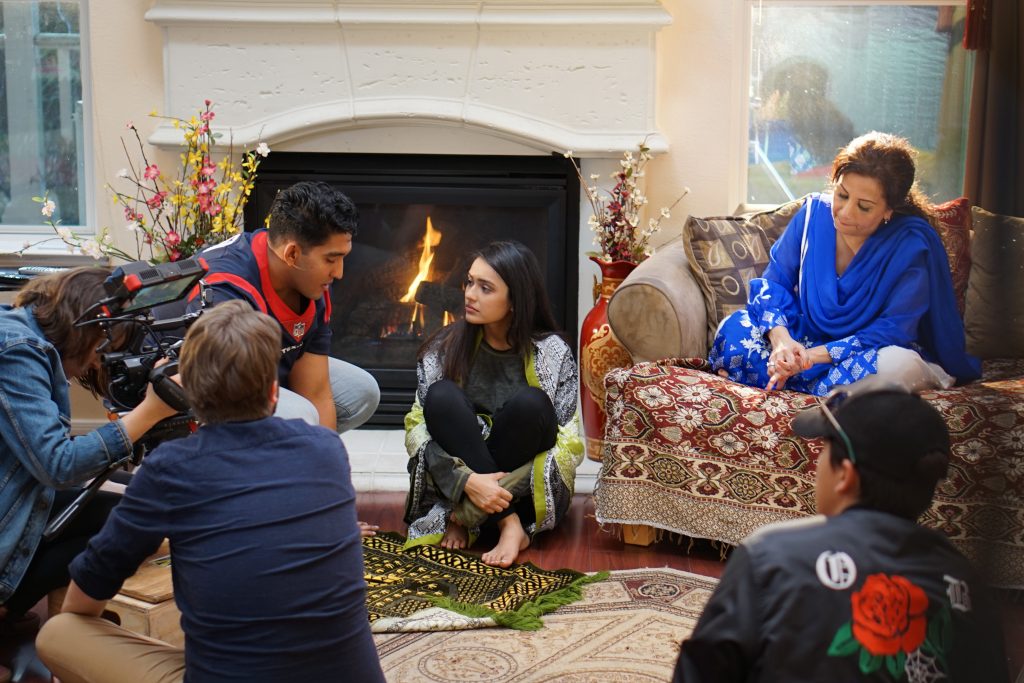 Too often Brown people are portrayed as caricatures, as simple props to be laughed at or pitied and nothing more. His latest work challenges those narratives head-on.
"Respect to Kumail [Nanjiani] but our characters don't have to be caricatures," Masood said. "We're human beings just like anyone else. Aisha was influenced by everything we didn't like in The Big Sick. Aisha is a symbol of our mothers and sisters and how they are all amazing in their own right ."
The film also delves into an extremely relevant and important conversation in today's political climate: the rights of undocumented immigrants.
"This film highlights the privilege that documented immigrants have, and the responsibility they have to use that privilege to advocate for undocumented immigrants," he continued." Kids are being separated from their families at the border – that's not right and we must fight for their rights as well. This is why Aisha is an official partner with the Houston Area Women's Center to raise awareness for undocumented women and families. We want to use the film to get some visibility and funds for their organization."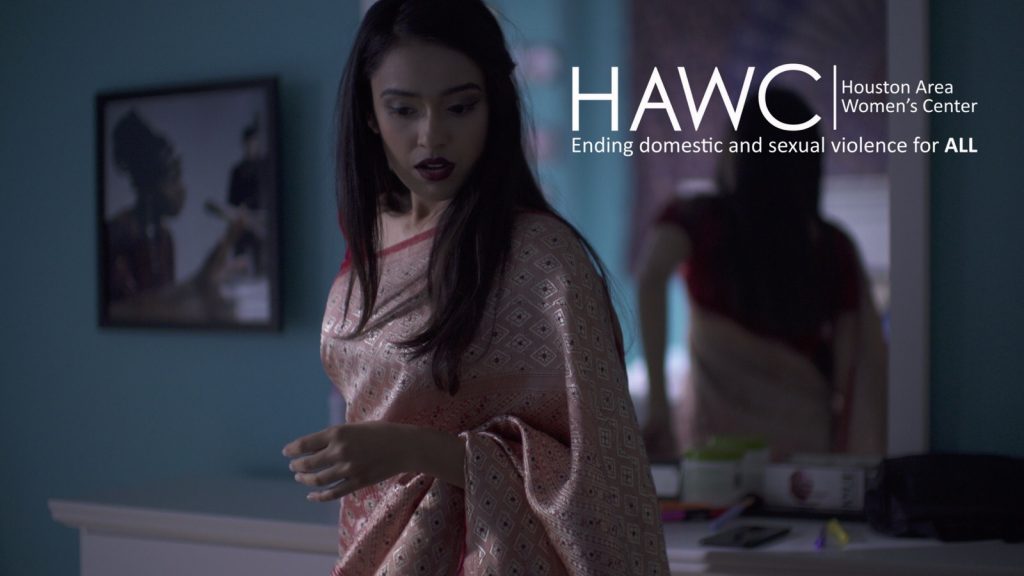 Masood wanted to inspire and collaborate with other POCs who are aspiring performance artists, to further his mission he created One American Media, a filmmaking collaborative based in Texas.
"One American Media was created in an attempt to level the playing field of the Texas film-making scene for artists that do not come from the usual economic class expected for people pursuing the arts and filmmaking, he said. "Its goal is to create authentic and diverse narratives for an audience that has for some time lacked accurate portrayal in media and art."
"Filmmaking is very expensive and is a huge barrier for entry for many, Masood added. "That leads to a lot of our stories and narratives being told by people who can afford to that don't actually know our experiences. Pooling our resources together helps solve the financial barriers and creates a synergy we can apply to multiple films."
Houstonian culture plays a big part in Masood's works. He credits his hometown with providing him with the culture basis and immigrant work ethic that has made him successful.
"Houston has a low cost of living, which has provided a lot of economic opportunity to immigrants with various nationalities. This has led to thriving integrated communities whose kids grew up together  – we wanted to capture that energy and culture."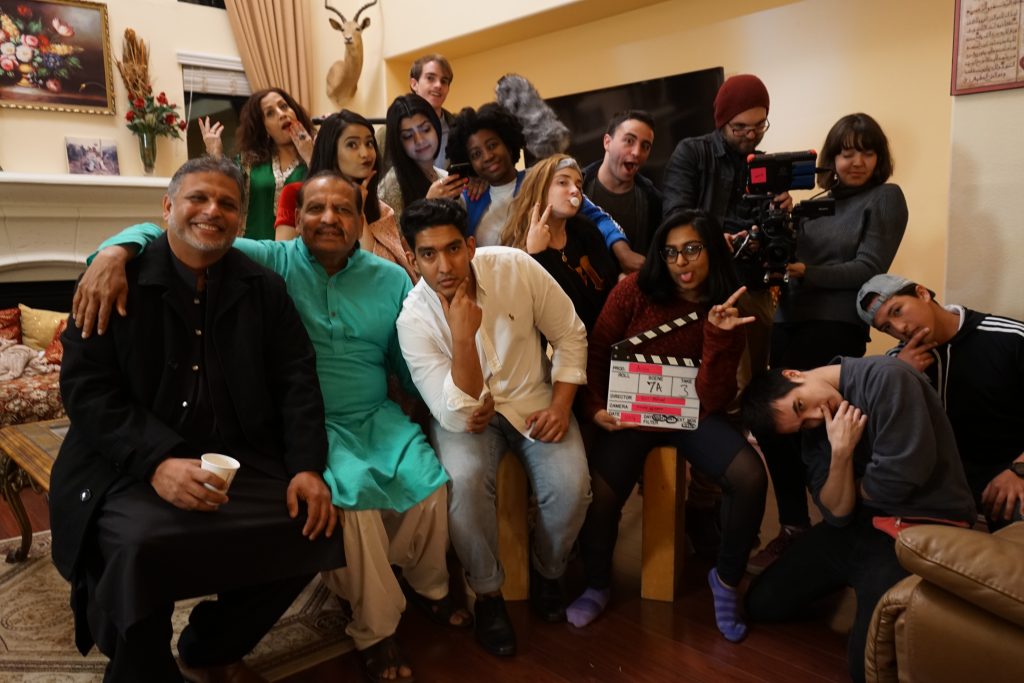 To follow Masood's journey #OnTheRise you can follow him on Twitter and Instagram, and follow One American Media on Facebook.