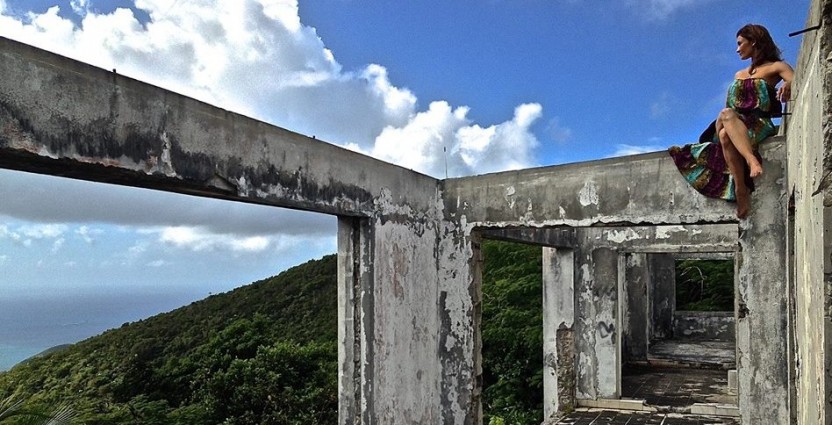 by BG Staff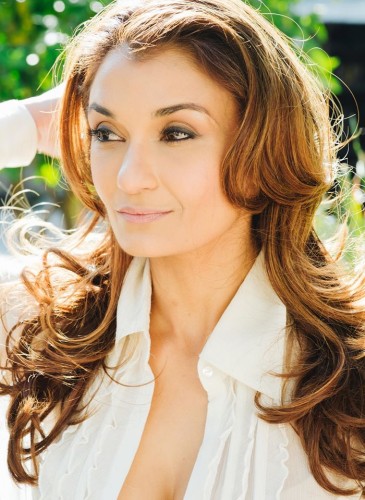 Anjali Bhimani has come a long way since we featured her as our Brown Girl of the Month back in 2013.
She brought the Indian flair to her role as Raksha, the mother wolf in the stage interpretation of Kipling's "Jungle Book," and then moved on to bigger roles. Now, fresh from her success with appearances on the hit TV show "Modern Family," and her new film "Miss India America," Anjali took some time from her busy schedule to speak with Brown Girl about her journey, her new film and her plans for the future.
"I'm really so very excited about 'Miss India America.' I was thrilled when [the film's director] Ravi Kapoor and [the film's co-writer] Meera Simhan asked me to do it (I had done a reading for them a few months earlier, and then sent my audition in to them from the road when I was doing the 'Jungle Book') because I knew, both what a labor of love it was for them and what a great script it was. The whole process was joyful from start to finish, and I loved playing my character so much," Anjali said.
"Miss India America" takes a look at the world of Indian-American beauty pageants. Lily Prasad, played by Tiya Sircar, an intelligent 18-year-old, thought she would complete her master "Lily Plan" of becoming a brain surgeon and marrying her high school sweetheart. However, her boyfriend put a spoke in her plans by running off with the reigning Miss India National beauty pageant queen. Lily then decides to compete in the Miss India National competition to become the next queen and possibly win her boyfriend back.
The nearly all South Asian cast for "Miss India America" includes executive producer of the film Hannah Simone (Cecilia "Cece" Parekh on FOX's "New Girl"), who plays Sonia Nielson; co-writer of the film Meera Simhan (Mira Patel on FX's "Anger Management"), who plays Gita Prasad, and Kosha Patel ("Shit White Girls Say…to Brown Girls"), who plays Seema.
BG will soon publish more interviews from the cast and production team behind this feature film in the coming months. (Scroll to the bottom to learn more details about upcoming screenings.)
 Bhimani plays Pinky Matthews, a five-time pageant winner and the current pageant coordinator of the Miss India America pageant.
"I think of her as one of the Real Housewives of Mumbai as played by Jennifer Coolidge…or maybe the love child of Jennifer Coolidge and Catherine O'Hara. She's very dramatic, and larger than life, and takes her pageant very seriously…and most of all she really really, really cares about the girls."

The journey of self-discovery hasn't been just about her work. Bhimani has taken some time off after she worked on the "Jungle Book" to spend time with family and to work on some new projects. Bhimani even hints at something new on the cards, but BG readers will have to wait until the summer to find out what it is since the details are still being kept under wraps by the production team.
"I wanted to stay home and connect with my loved ones and my family, both blood related and chosen, and 2014 was largely a year of reflection and connection. I shot some TV and did readings of some new works by great young playwrights like Madhuri Shekhar and Aditi Kapil. Did a lot of traveling to beautiful places with my sweetheart to celebrate his artistry and also connect with other dear ones that I hadn't seen for a long time. I began working on a writing project that I'm hoping to share some time this year, although I'm not pushing it or forcing it…which is hard for me! I tend to be really impatient, but this is a heart-driven project that needs percolating. Suffice it to say, it draws on a lifetime of experience, both good and bad, and will hopefully help other people in their own journeys."
Bhimani also alluded to an upcoming theater project that she will be doing at the beginning of 2016, but she couldn't share more details just yet.
"The journey of this play from page to stage has been a circuitous one, but filled with as much love as the play itself, and everything seems to be finally falling into place beautifully. I can't wait to share it with the world…it's a story for the ages."
Sure enough, Bhimani is flying high at the moment, and we can't wait to hear what is next for her. Bhimani brushed off questions about the future, saying that she has no idea where life will take her next.
"Seriously, for the first time in my life I'm actually totally okay with not knowing where I'm headed… Really, I just want to be a part of helping and healing people through art. Sometimes that happens with comedy, sometimes with drama, but always with truth in performance. I guess that's probably the best answer to where I see myself going: wherever there is greater truth and the chance to become closer to people on a deep, soulful level…whether that is on stage, on screen, or, most likely, every day in life. Leading an artful and loving life…not just in performance, but always."
We at BG wish her the very best of luck with all her upcoming endeavors and projects. It's always a pleasure to see our former Brown Girls of the Month move up in the world and do such recognizable things!
---
Catch "Miss India America" at the opening night of the DFW South Asian Film Festival in Dallas, Texas taking place from February 19-21, 2016. Buy your tickets now: "All-access" festival passes, which provide admission to all of the films, networking events and after parties, are currently available on www.dfwsaff.com for the early-bird price of $125 before January 15th, after which the price increases to $150. Individual screenings are $15 per person, but limited tickets will be available at the theater.
To stay better updated about Anjali Bhimani's upcoming work, check out her website or follow her on Twitter.