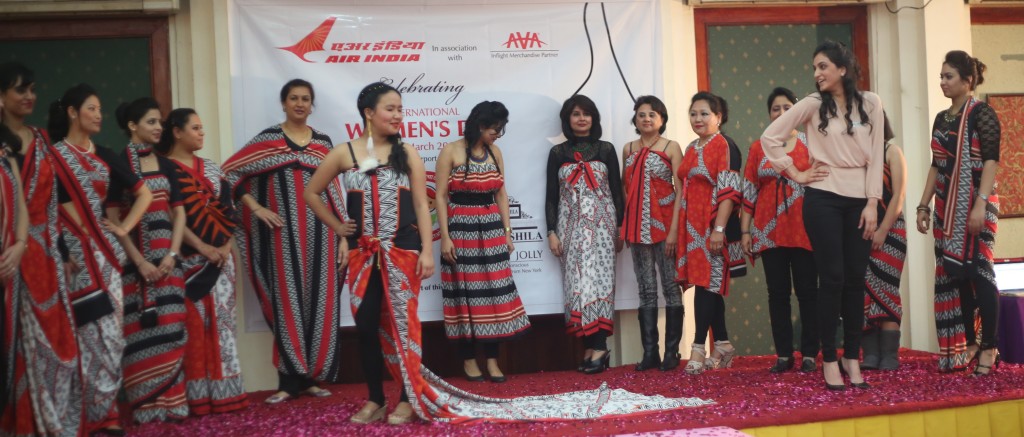 India's national airline, Air India, has embarked on a new initiative working towards raising awareness on female empowerment, skill development, educating the girl-child and entrepreneurship by partnering with the Indian Women Pilots Association (IWPA), Adharshila, AVA Merchandising, Helping Hands and myself, a fashion designer.
The partnership intends to provide opportunities for women to support each other in succeeding in various facets of life. The program focused on the skills acquired from Adharshila's Entrepreneurship Development programs (EDP). The training program produced 1,200 women with a recorded cumulative income of Rs. 21 Lakhs.
I am a socially conscious fashion designer from New York, and a consultant with Adharshila. I helped in organizing the 'zero-waste' garment creation workshop in New Delhi, that culminated into a fashion show on March 8th, International Women's Day. In preparation for the fashion show, 15 aspiring fashion design students were told to convert 10 saris into 15 outfits in less than five hours. The catch? They were not allowed to produce any wastage.
The students of EDP showcased their designs with the help of Air India employees, who volunteered to have complete makeovers with accessorized hairstyles to match with the outfits.
Prizes were distributed by AVA Merchandising to winners who put together the best look.  All the participants of Adharshila received a token of encouragement from AVA Merchandising.
Sonal Mattoo, an advocate and director of Helping Hands, gave a talk on the rights of women at the workplace and the importance of educating the girl-child. The event ended with each of the attendees uniting to light candles and take the oath to spread the message of women's empowerment in their communities, and to continually support each other.
The outcome of the workshop resulted in helping the students gain confidence in their abilities and be able to present themselves accordingly when outside of their comfort zones.
It was heartwarming to see the teamwork and enthusiasm displayed by the Air India employees and Adharshila students, reinforcing the goal of the initiative. During and after the workshop, a seamless bond and mutual respect formed between the students and the employees, as  encouragement spread throughout the workshop.
It only goes to show, success is inevitable when equality is embraced.
To learn more about Adharshila, visit their Website or on Facebook.
---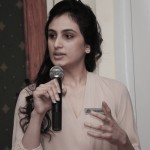 Gayatri Jolly is a socially conscious fashion designer from New York. She works with women in the urban slums of New Delhi to train them in vocational skills such as pattern making, draping, tailoring and other skills that can help them get jobs in the fashion industry. She is also known for her work in the field of costume and wardrobe design for Dana Fuchs. Jolly is currently collaborating with an organisation called Wanted Umbrella. Through this collaboration, she is carrying out research to make her garments more convenient for disabled individuals. This is an effort to research the needs of differently abled people, raise awareness and sensitise the industry at large about creating inclusive fashion that does not discriminate against anyone.