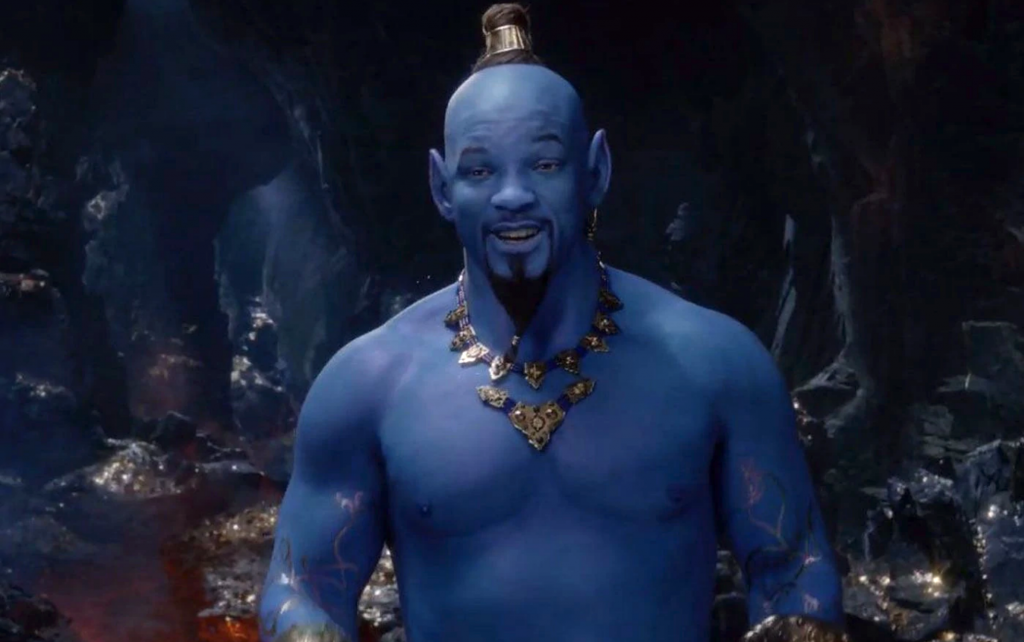 I'm sure I'm not the only brown girl who grew up falling in love with the story of "Aladdin." It was one of those Disney movies where I actually felt that my people were represented. But the trailer for the new remake of "Aladdin" isn't inspiring the same positive feelings.
For those of you who don't know what this classic tale entails, (where have you been living?) here is the plot in a nutshell. A poor, young orphan boy in Agrabah has only one friend who is always by his side, an adorable monkey named Abu (oh, the irony).
One day, this poor boy runs into a gorgeous, bombshell of a girl at the local bazaar; he later finds out she is the princess of Agrabah, Princess Jasmine! Like many brown girls, unfortunately, Princess Jasmine needs a man to marry ASAP otherwise a man will take over the kingdom after her father passes, in this case, the man is the evil Jafar.
Fast-forward, Aladdin gets his hands on a magic lamp that Jafar has been coveting. This magic lamp contains the infamous blue Genie who has the gift of granting three wishes. Of course, Aladdin takes full advantage of that. Aladdin feels bad for the Genie because Aladdin knows how trapped he must feel, so he promises that his last wish will grant the Genie his freedom. Aladdin wishes to be a prince to win Princess Jasmine's hand in marriage. After receiving everything he wants, Aladdin gets greedy with his wishes and almost breaks his promise to the Genie, before Jafar causes some hardcore trouble.
Long story short, Aladdin ends up winning Princess Jasmine and her father the Sultan over, after defeating Jafar in an intense battle because, hey, it's a Disney movie! I'm sure you knew that's how it would end!
Now, in the year 2019, Disney has decided to revamp "Aladdin" with a live-action cast, and the result is… Interesting.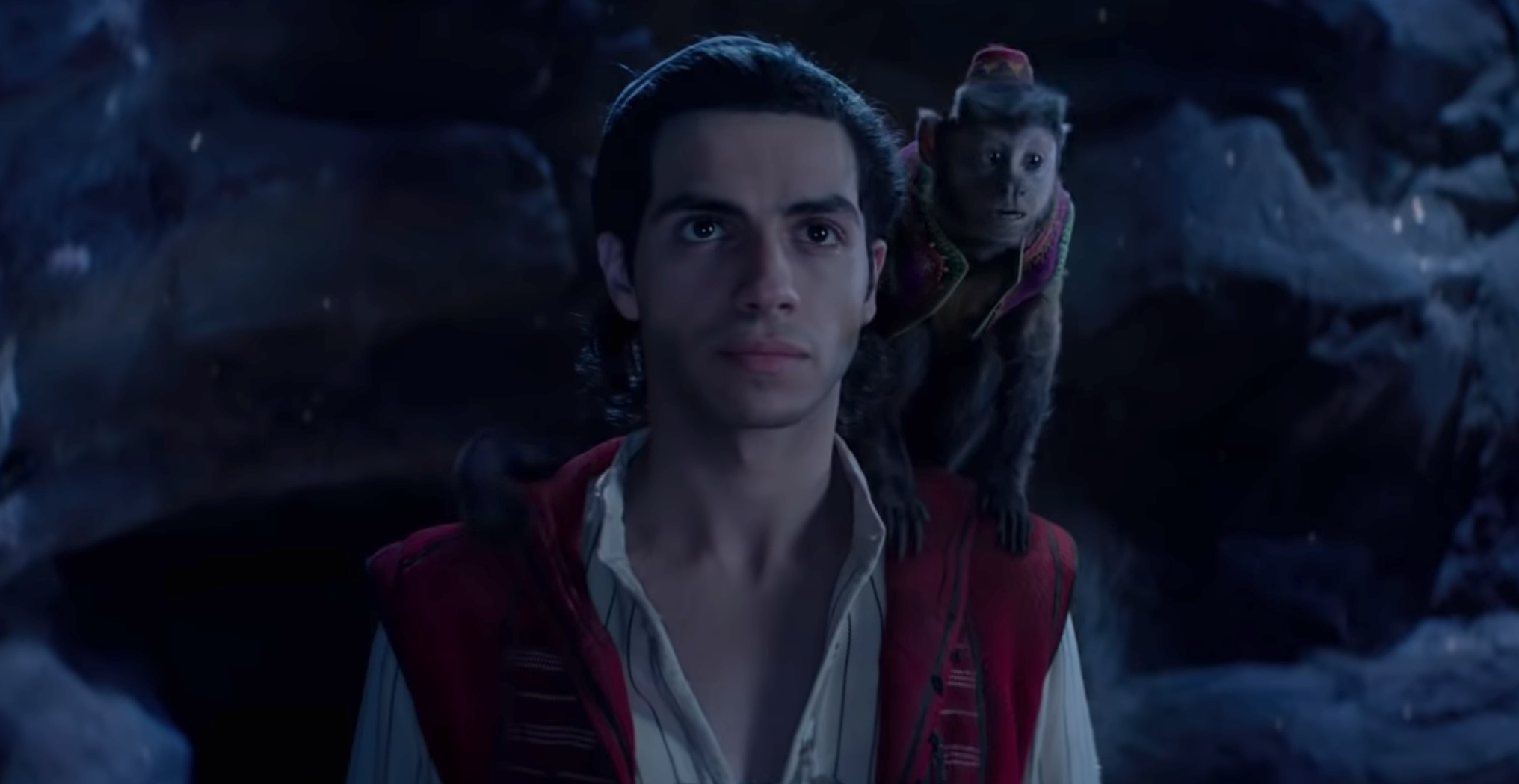 While I was watching the trailer, I already wasn't expecting much because I feel that every time Disney tries to revamp an old classic, it comes off super cheesy. It looks like that is exactly what has happened again. A sigh of disappointment! I saw "Aladdin" on Broadway and it was actually pretty good (even though the actors should have actually been played by Middle Eastern or South Asian people!).
But watching this trailer and seeing how awkward it looks—and how out-of-place Will Smith is as the Genie—I am actually terrified. Why is Will Smith ruining his reputation like that, why didn't someone tell him he should NOT on this role? I can't decide if his personality as Genie doesn't come off right in the trailer or if it's the weird blue bloated version of him that's throwing me off. Either way, it is not working.
The fact that in Entertainment Weekly's first-look photos Jafar looks more handsome than the actor who plays Aladdin? Rolls eyes. Princess Jasmine's outfit from the trailer was also very disappointing, Disney could have researched historical Middle Eastern or South Asian garb, or better yet, they could have asked our girls Priyanka Chopra or Deepika Padukone for advice on how to dress like a Bollywood princess! It would have made a huge difference. I don't see this movie doing well, but I guess we'll have to wait till it hits theaters this May.
Check out the trailer for yourselves and let us know what you think!