3
min read
Full disclosure: I was going into my first viewing of "Alex, Inc." poised to like it, and not for a reason that's immediately obvious.
In 2018, it seems perfectly normal to have a hit podcast be optioned to be adapted into a TV show, and that alone was enough to make me watch. I love podcasts. Being a city girl with a 40-minute commute to work means that I am inevitably walking around Manhattan with the soothing sounds of an NPR show in my ears.
So, yes, I was approaching the premiere episode, "Unfair Advantage," with a bias toward podcasts, not towards Zach Braff. I didn't watch a single episode of "Scrubs" before diving into this show, but I'm willing to bet that a factor in that show's success (and hopefully this one's) is the same charming earnestness that Braff brings to his character, Alex Schuman.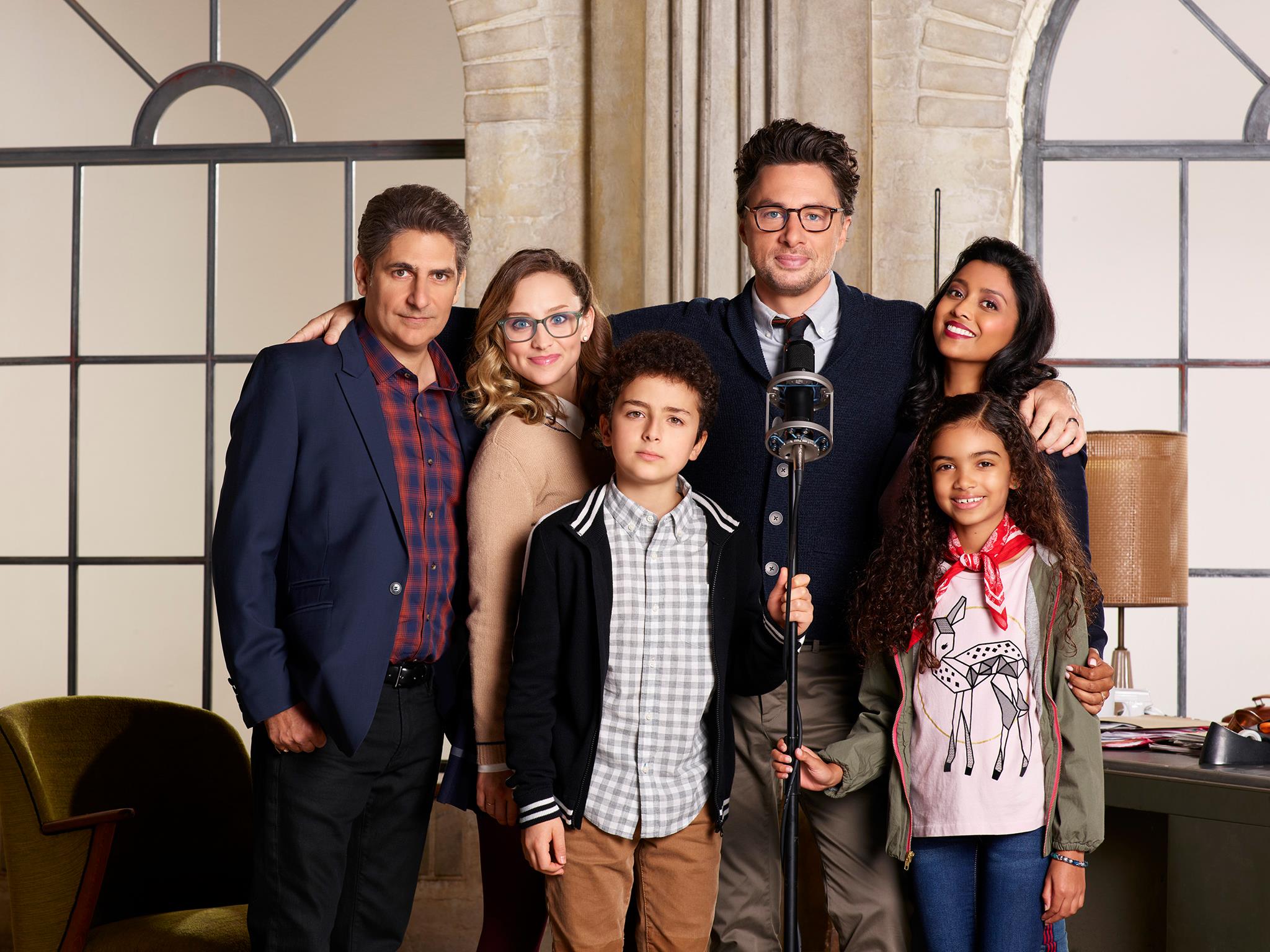 The premise of "Alex, Inc." is essentially the same as the one of StartUp, the podcast it's adapted from. Schuman is of course based on Alex Blumberg, the heavyweight producer and host of shows such as "This American Life" and "Planet Money." Fictional Alex works at a radio show named "Cheer Up!" that is exponentially less cool than those gems from NPR—and in the pilot episode, he has had enough of doing puff pieces that don't have an impact on the world. He decides to quit his cush, but boring job, throw his home life into upheaval and strike out to start his own podcasting company. Spoiler: The first show Alex produces is the story of his attempt to get the company off the ground.
Schuman is 37, married to Rooni (a resplendent Tiya Sircar) and the father of two appropriately precocious children, Ben and Soraya. It's a perfect interracial family that rests on the solid foundation of a happy, stable marriage, a rare sight in mainstream American television. It's notable that the creators of "Alex Inc". changed the Iranian-American wife of Real Alex, news producer Nazanin Rafsanjani and made her a feisty Indian-American lawyer named Arunima.
It's the right choice on multiple levels. Zach Braff has a great foil in Tiya Sircar, who is warm, genuine, and has great comic timing. And what's more, Sircar gets to go beyond the trope of the faithful wife/mother and establish her agency and individual personhood early in the episode. She is one of the reasons I was (and I suspect viewers will be) enamored of the Schumans: she's a smart, strong, funny woman with a clear voice.
Rooni supports her partner but is treated like a valued stakeholder not only in her marriage and family but also in the business endeavor central to the show.
"Alex, Inc." hits so many more of the right notes. The whole family is goofy enough for a sitcom, but never too over the top. Characters seem more real and are given the breathing room to react and laugh at each other's jokes. The conflict between Alex and Rooni is handled very gracefully, as are the parenting moments Alex has with his two children. Venture capitalist Chris Sacca, who was an investor in Real Alex's company, Gimlet Media, plays himself for a fun cameo that's well executed. A hoverboard is used in a way that makes sense.
The best part? The balance of heart and humor, of cheese and cheek, is spot on for a show that's only an episode old.
Suffice to say, I will be tuning in next week.