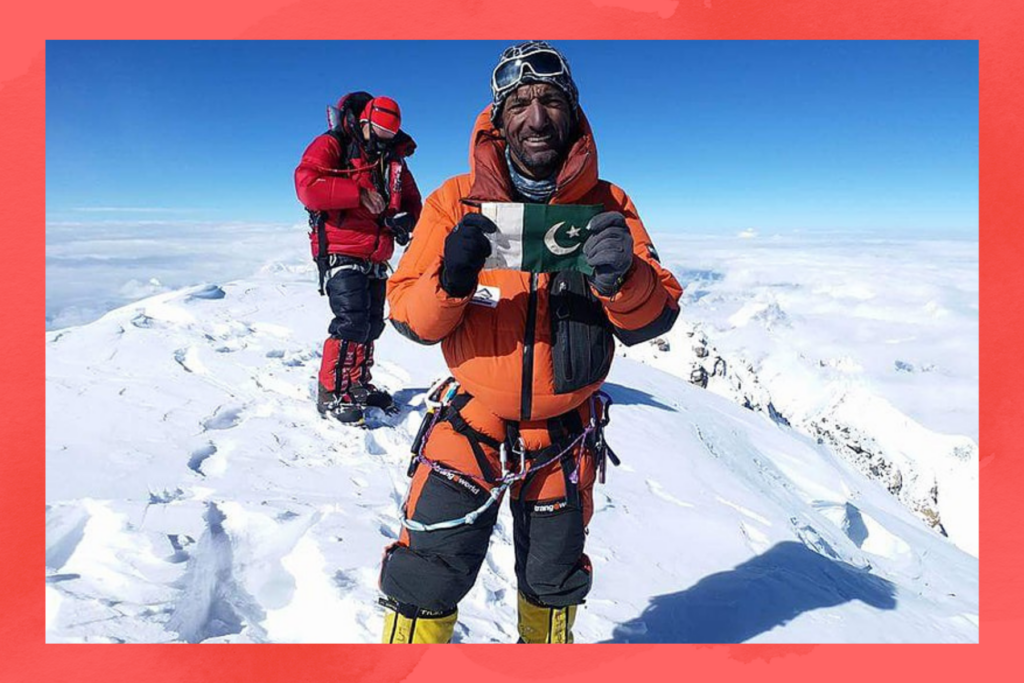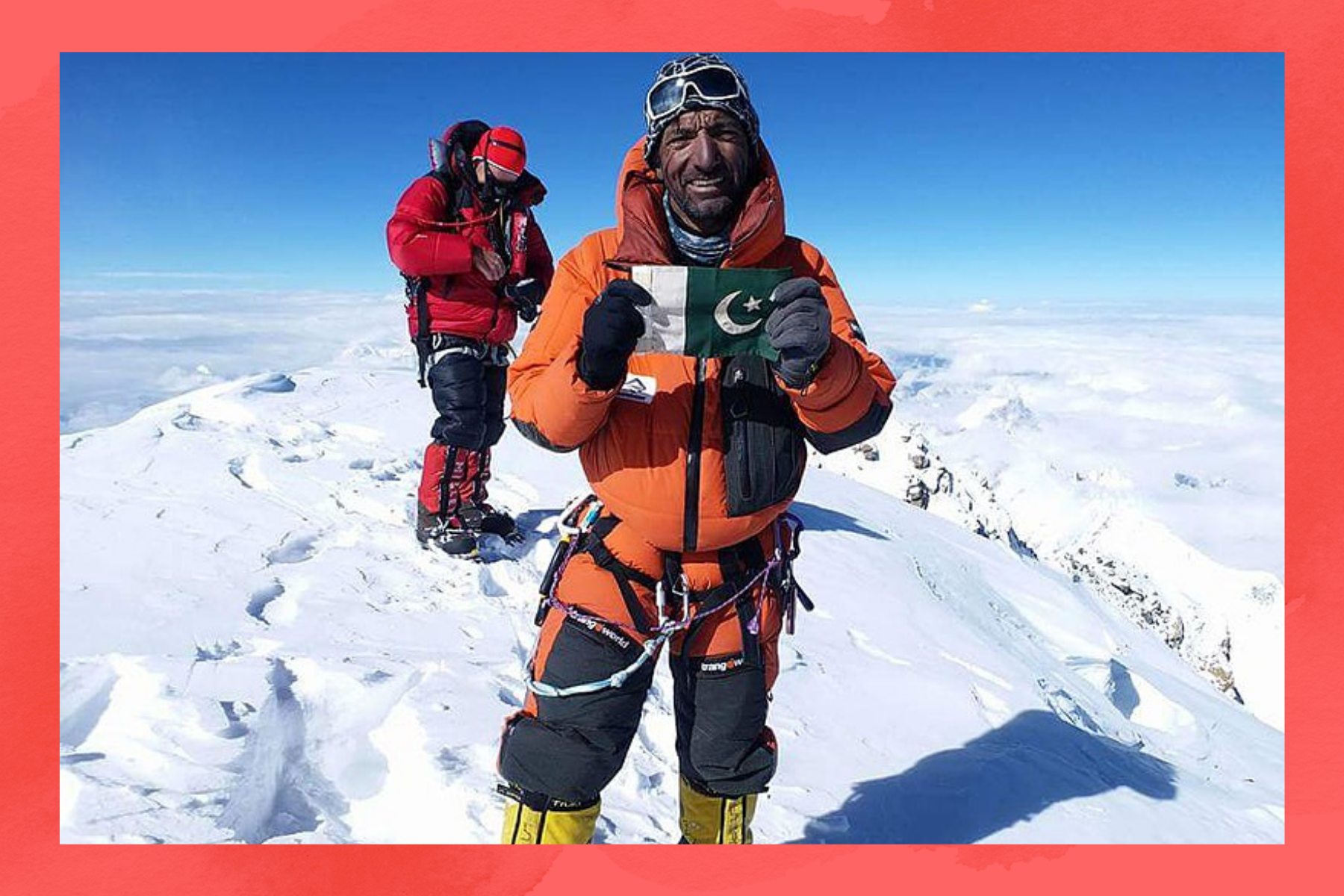 The Pakistani army continues the search for three missing climbers who set out to climb K2, the second-largest peak in the world located on the China-Pakistan border.
Muhammad Ali Sadpara, popularly known as Ali, is a Pakistani elite mountaineer who has climbed eight of 14 of the world's mountains above 8,000 meters (26,246 feet) and is one of the climbers missing, along with John Snorri of Iceland and Juan Pablo Mohr of Chile. The trio was last seen by Sajid Sadpara, son of Ali Sadpara, at noon on Feb. 5 on the most difficult part of the K2 summit known as the "Bottleneck."
The Bottleneck is a 300 meter (984 feet) narrow and steep gradient surrounded by huge chunks of glacial ice. Despite being responsible for 13 out of the last 14 deaths on K2, most of the routes to the mountain's summit run through it because it is still the easiest and fastest route to the peak and back.
By going through the Bottleneck, climbers expose themselves 100 feet above the "death zone," where the air pressure is insufficient for a human to function. This, coupled with the unpredictable weather on the mountain, makes K2 known as the "savage mountain." The death ratio of attempted K2 summit climbers is one to six, compared to Mount Everest's one to 34.
Sajid had reluctantly returned from the Bottleneck because of a leak in his oxygen mask. He waited for the rest of the group below the Bottleneck overnight with his camp light on, hoping that they would notice the light on their way back. Sadly, he started his descent alone the next day.
A week and many rescue missions later (in which Sajid participated), there is still no news about the missing climbers. According to Sajid, there is little to no hope that they are alive. However, a press statement released by Sajid on Thursday, Feb. 10 gave a glimmer of hope for their survival, stating that perhaps the reason "they have not been found yet [is] because they built an ice cave or shelter. [ . . . ] If they had enough fuel to melt water, it could have extended their lifeline, but it depends on how low they made it down on the mountain."
Sajid, at age 20, is the youngest person to participate in a K2 summit this year. While unable to finish the summit, Sajid has accomplished many feats within a matter of weeks which elite mountaineers take months, sometimes years, to do. He reached the Bottleneck without bottled oxygen, spent around 20 hours at Camp III, and descended alone. Now, he is taking part in different rescue operations every day. Sajid's inspiration comes from his father.
Ali, known as a man who whispered to mountains, started his career in mountaineering after working as a porter for foreign climbers. According to him, "the mountains called to me." Without any formal training and learning from observation, he was able to climb his first-ever 8,000-meter peak with no proper climbing gear in 2006.
Ali became an elite mountaineer in 2016 when he was a member of the group that was the first to climb the 8,126-meter (26,660 feet) Nanga Parbat in Pakistan during the winter. Despite having such a great record, Ali had barely any sponsorships until after his 2016 summit, which was only possible due to him being hired by foreign teams. He admitted that he even had to offer his services as a high altitude porter (HAP) for free to foreign climbers many times because if he did not accompany them, he would have never had the chance to climb Nanga Parbat.
Ali sadpara may not return.
But we can honor his memory by supporting, highlighting the achivements of all athletes in Pakistan, not just cricketers.
Let us not wait for them to leave us to realise their worth.

Still praying for a miracle. May he return safely.#alisadpara

— Mansha Pasha (@manshapasha) February 7, 2021

Ali has often expressed his disappointment in the Alpine Club of Pakistan and the government. The Club's failure to provide exposure to climbers as well as secure funding for them is the reason a lot of foreign climbers hire Nepali HAPs, despite attempting to summit mountains in Pakistan. The climbers feel that the local Pakistani HAPs only do it for money and have no passion or proper training.
Now, after the news of Ali's close call to finish the summit, many celebrities and critics on social media have mirrored Ali's disappointment in the Pakistani government to provide proper recognition and sponsorships to passionate mountaineers such the Sadparas.
"The Pakistani porter is paid 700 rupees per "stage" (there are at least 10). He has up to 45 kgs on his back, wearing inadequate clothing, broken sandals/no socks on rock and ICE. If there is something you are going to watch tonight." ??: https://t.co/7bDS2fJpIU #alisadpara

— Armeena ? (@ArmeenaRK) February 7, 2021
According to Sajid, his father always said that God has gifted Pakistan many of the world's highest peaks; therefore, Pakistanis should be the ones to summit them first. Muhammad's dream is to scale all 148,000 m peaks in the world. While his son hopes he comes back to complete his mission, he says he is up for the challenge to finish what his father started.