Bollywood has always been described as loud and colorful and joyous. And while sometimes people can use it as a stereotype, in the case of "Shaandaar," it's actually a highly positive description.
The new film, which opens October 22, 2015, just in time for Dussehra, stars Alia Bhatt who is on a roll since her debut in the Karan Johar film "Student of the Year," and Shahid Kapoor whose relaunch into Bollywood continues after the immense success of 2014's "Haider."
The synopsis for the film is pretty sparing and mysterious. All that has been officially released is that "Shaandaar" follows two insomniacs as they fall in love during a destination wedding. Alia Bhatt plays Alia (which I'm sure was quite helpful on set), the sister of the bride-to-be, Isha, while Shahid Kapoor plays Jaginder Joginder, Isha's wedding planner.
From the trailer, we can glean some more teases about the film. For one, Kapoor stars opposite his real-life father, Pankaj Kapur. Kapur seems to play Alia and Isha's father, a businessman who has potentially paired up his daughter to marry Sanjay Kapoor's son as part of some kind of business deal.
Clearly lots of hijinks, romance, laughter and drama will ensue. But while on paper the film may seem like just another Bollywood romance, there could be more to the story and more quality to the content thanks to those behind the screen.
"Shaandaar" was directed by Vikas Bahl who directed the stellar, National Award-winning 2014 film "Queen," starring Kangana Ranaut. And the dialogue writer of "Queen," Anvita Dutt Guptan has written the dialogue and screenplay here as well, with the story written by Bahl himself. The film is also produced by incredible names in the Hindi film industry such as Karan Johar — "Shaandaar" is being released by Dharma Productions — as well as Anurag Kashyap.
With all of those creative talents in front of and behind the camera, the potential of "Shaandaar" is overwhelming. Here's hoping for one of the best films 2015, or at the very least, a damn fun time at the movies.
---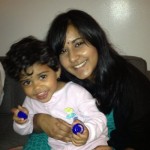 Born in Texas, went to college in Missouri and now living in New York City, Keertana Sastry has a unique perspective on being Indian in different parts of America. Keertana has been working as both an entertainment, culture and lifestyle reporter, as well as a casting assistant for the film and TV industry. She loves to infuse her Indian heritage into her work and life.