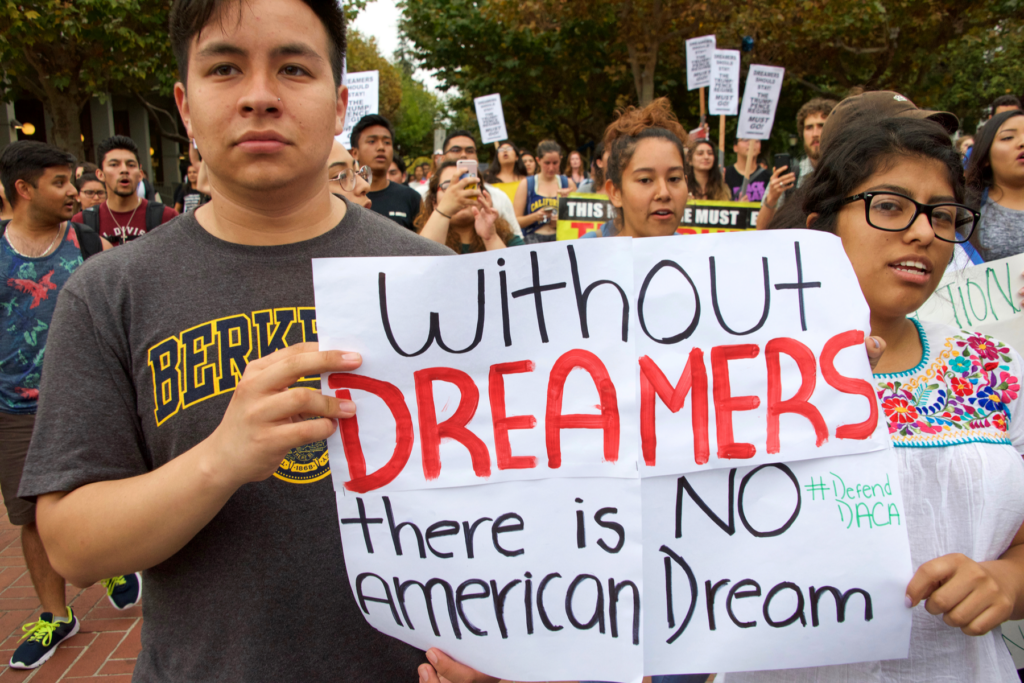 I was born in Mumbai, India and I came to America to study at my dream school, the University of Texas at Austin. While I started out overwhelmed, lost, unaware, naïve and confused, I fell in love with the person I was becoming. Only, I didn't know it yet.
Days spilled into months and months spilled into years, as I created new stories and felt novel moments. By the time I graduated, I was someone entirely different. I grew in ways I never thought were possible. The people I met and the friendships I forged became a part of me. They became a glowing, magnanimous, soulful part of the person I am.
To me, America has always stood for more than just the "home of the brave" and the "land of the free." It's the land of those who aren't always brave or may not necessarily be free. While America seems tragic at times, it has so much beauty.
It comes from the quiet realization that no matter our skin color, we have the power to create our very own revolution.
I wrote "Battle Cry" when the Trump administration's family separation policy first hit the headlines. I had never thought human beings — people like you and me — could create something so cruel and wrong. And while I hurt, I reflected on this country and its beauty, terror and truth.
Battle Cry
And now they tear families apart,
marking territory like it's
4-year-olds playing with Legos.
But America is
not the map
not the industries
not the cash.
They forget.
They forget that
America is in the teeming eyes of the
Bangladeshi baby that looks at
his Vietnamese kindergarten teacher
and speaks his first word.
America is in the smile of an Indian boy
who bites into his first-ever burger
whilst sitting on a table with an Asian man,
a Caucasian girl and an African-American woman.
America is in the choir of a multicultural
school concert —
various ethnicities
chiming in rhythm
with their exquisite accents.
America is more than this land
more than the upper hand
America is a tapestry of cultures
that each revel in their own authentic light.
An amalgamation of survivor stories that rattle your insides.
America is a rainbow
that doesn't shy away from any color.
A heart that beats with the roaring
light of opportunity.
America is sheer resilience —
beyond the appearances,
beyond the glamour
beyond pop culture.
Beyond the definitions of age and gender.
Underneath the surface —
a wild and blooming garden
of captivating fragrance
that is unafraid of asking the right questions;
that is unashamed of its own strength.
America is free
America is brave
But most importantly…
America is YOU.