by India Gupta – Follow @browngirlmag

Jazz vocalist and composer Kavita Shah was a musician from the very beginning. Since the age of five, she trained in classical piano and at 10 she sang in a professional children's choir in her native Manhattan. While music was her first love, she cultivated other interests as well, particularly for languages and cultures.
Interdisciplinary Origins
She earned her B.A. in Latin American Studies from Harvard University, where her honors research on contemporary Afro-Brazilian music earned her several prizes in multiple disciplines. She is fluent in Spanish, Portuguese, and French; additionally, she has knowledge of Italian, Yoruba, Hindi, and Gujarati.
With so many different interests, how did you come to know that music was going to be your primary focus?
When living in Brazil, I saw how social justice, education, and community building could intersect through music. That's when I decided that I wanted to do something with this. I didn't want to just be on the sidelines writing and researching–I wanted to be an actor myself.

It's a constant dialogue between things I'm interested in including travel, traditional music and musical practices, learning about different cultures, understanding how music plays a role in our society, and a general sense of social justice and social equity; Then coming back into the studio and creating things, putting things together, and connecting emotionally to my work and making those things come to life in a way that is meaningful.
In her debut album, "Visions," Kavita's vocals shine alongside several instruments not typically used in jazz music, including a West African harp, called the kora, and a classical drum from North India, the tabla. Rather than compete for the spotlight, each instrument and corresponding cultural tradition weave together seamlessly and naturally, reflecting Kavita's various global influences.
Recent Projects
Tell me about your recent project, "Folk Songs of Naboréa," which was named by NPR as one of the Top 10 jazz concerts of 2017.
Preparation for the world premiere of Kavita Shah's "Folk Songs of Naboréa," a song-cycle for seven voices. Performed at the Park Avenue Armory Veterans Room on November 21, 2017. Video by Nyugen Smith.
I did some research in Arizona on the Hopi Reservation as well as in West Africa and East Africa. In a lot of these places I recorded folk songs and talked to people about their musical practices. Some of them were professional musicians and some were regular music-makers int heir communities.

Through this, I was reflecting a lot about the role music plays in society today and the role it has played for millennia. When creating this piece, I was thinking a lot about what elements of sound are universal, and how music plays an important role in human rituals.

What would that sound like even if we had if we had a nuclear armageddon and were thrust into the future with nothing? There's a sense that we would still make music, but what would it be like? How would it adhere to these unspoken rules that are inherent to human nature? This is another example of how ethnographic fieldwork inspires me in my work.
What was it like performing in India for the first time?
It was a very special and deeply personal experience for me to perform in Mumbai, the city where my parents were born and where I spent so much time as a child. I was overwhelmed by the positive energy and generosity of my fellow musicians and felt really embraced by the audience, who surprised me in their openness to new forms of jazz and creative music. I hope to go back to India soon to do a proper tour and give back to the growing scene there through masterclasses and workshops. 
What's next?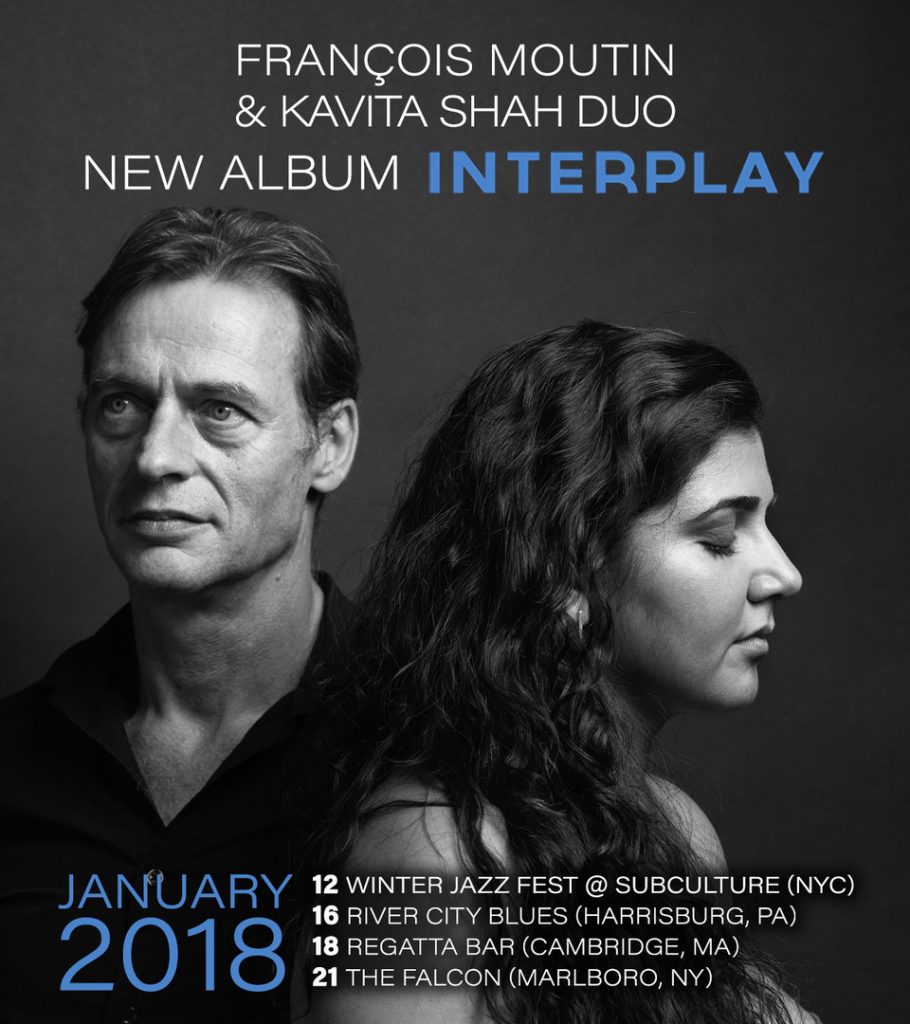 Kavita Shah and bassist Francois Moutin will celebrate their upcoming release, "Interplay," on Friday, January 12 at 6:20 pm at Subculture, as part of the 2018 Winter Jazz Fest in New York City. Their performance will feature special guest and NEA jazz master Sheila Jordan on vocals; the album features Jordan, 89, as well as jazz legend Martial Solal, 90, on piano. Purchase Tickets for Winter Jazz Fest here.
For more on Kavita Shah, visit her website and follow her on Facebook, Twitter, and Instagram.
---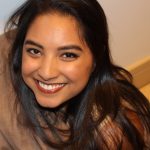 India Gupta graduated cum laude with a B.A. in Communication Studies from Davidson College, where she formerly served as Editor-in-Chief of The Davidson International. Her passion for identity issues relating to race, gender, and sexuality coupled with her desire to elevate women and girls in media led her to join the editorial staff of Brown Girl Magazine. As Editor of Humanities at Brown Girl, India hopes to foster a space for underrepresented voices to discuss their lived experiences and bring to light the issues that affect them. She currently resides in her hometown of Princeton, NJ and works as a banker and local performing musician.