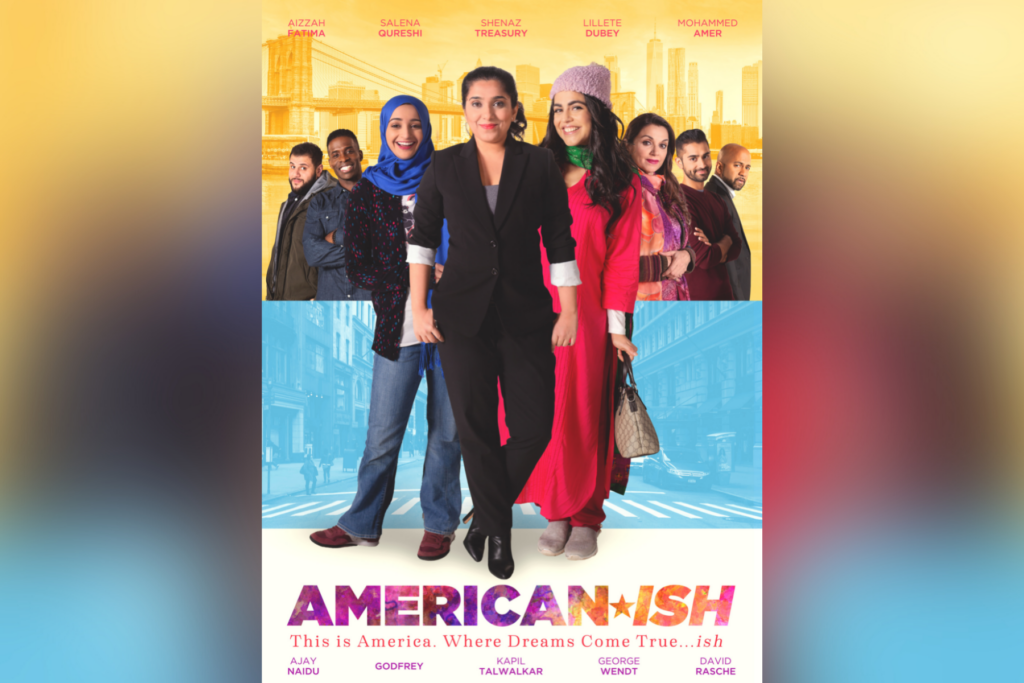 I'm American. No, wait…actually, I'm American-ish! That's what I discovered watching the movie "Americanish," which battles stereotypes and shows the world what it's like to be a Pakistani Muslim girl or woman living or growing up in America. The film remarkably outlines serious undertones despite it being a romantic comedy! For those of us who are "Americanish," it's relatable and hilarious! For those of us who are non-Americanish, it's an eye-opener and… hilarious!
"Americanish" is about a single mother, raising two daughters and a niece in a middle-class Pakistani household in Jackson Heights, New York City. One daughter is an independent, career-minded woman who struggles very much with her own identity and holding down a stable romantic relationship. The other daughter is a self-motivated medical student who also struggles with her own identity as she pursues her crush. The niece is an Eddie Murphy fan who comes to America with the hopes of finding a nice Pakistani-American doctor to marry.
During our interview, it was apparent that these actresses have such a naturally, beautiful dynamic with one another off-screen and that was also visually evident within their roles on-screen!
When Iman Zawahry, the filmmaker, walked into Aizzah Fatima's show "Dirty Paki Lingerie," in New York City, she had no idea that she and Aizzah would be working on a feature film together, one day. Blown away by Aizzah's performance on-stage, Iman approached Aizzah off-stage and asked her if she would be interested in working on a film with her. That is how the concept of "Americanish" began. Here's how it happened according to Iman:
"It was my birthday and my cousin and I were doing a food tour in Greenwich Village; we were passing the theater and my cousin saw the poster of 'Dirty Paki Lingerie' and she was like, 'Let's go see it!' My cousin and I never saw a one-woman play before. For the first time, I watched this woman transform herself into different characters for six different stories. At the end of the show, I asked Aizzah, 'Do you make short films?' and she replied, 'Girl, I make features!' Then, Aizzah and I started emailing each other back and forth in 2012; we began our journey."
When Lillete Dubey said yes to taking on the role of the Khala and single mother in the film, Iman and Aizzah were very excited to have her onboard. When asked why she took on the role, Lillete explained that she has an eclectic taste, a passion for experimentation and often goes with her gut feeling.
"I liked the film, it strikes a cord in the heart. I liked the script, the role, the message as in dispelling myths. It also gave me an opportunity to do what all actors usually do; we are constantly fine-tuning our own performances, our craft and we keep calibrating it, fitting into different energies, visions and tones."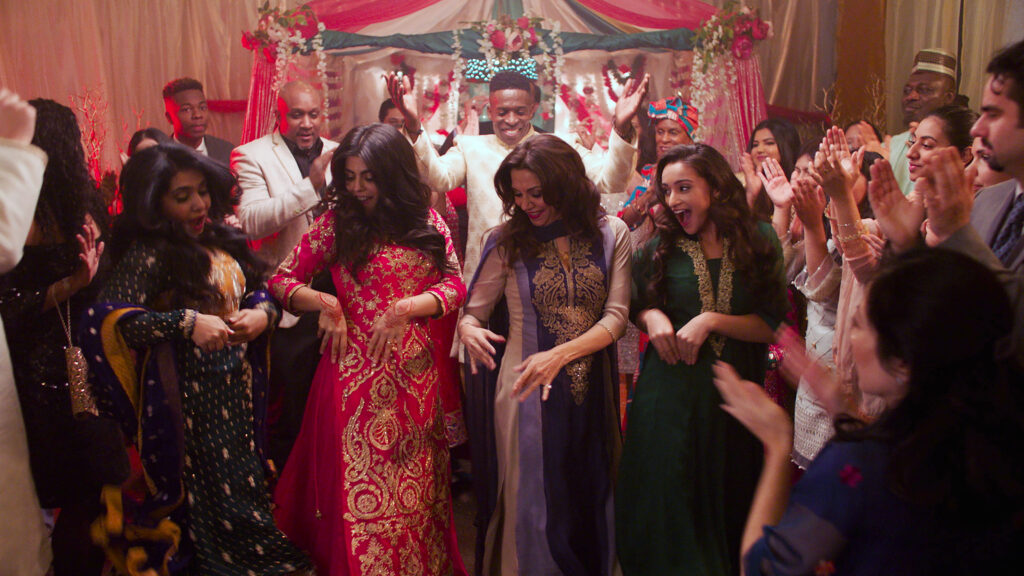 Even Aizzah, who played the role of one of the daughters and produced the film, expressed how much she appreciated the character of the Khala and single mother.
"The khala's character is my favorite character. To me, it's like that character has such a big story arch. It's important to show this immigrant mom who is so similar to our moms. But they also always instill this thing within us, 'Go get a career, be a woman who owns her own living. But also get married!' The khala is a strong matriarch as she had no husband and still made it work!"
Lillete said,
"The khala has a lot of things to say, the changes that happen to her throughout the film was one of the reasons I played the character. She is reflecting all the stereotypical views of these South Asian mothers."
She shares how she believes in the necessity of addressing these views and how despite the film's comedic nature, it also has this subconscious awareness of serious issues that South Asian girls and women, Muslim girls and women, deal with in America.
This conversation led to us talking about racism within our own communities. The khala's character and her niece's character, played by Shenaz Treasury, addressed these issues strongly, although indirectly, through their actions and dialogues.
"Americanish" is blunt and necessarily so!
According to Aizzah,
"One of the things that was dear to our heart was to show the diversity, there are Black people that are also Muslim."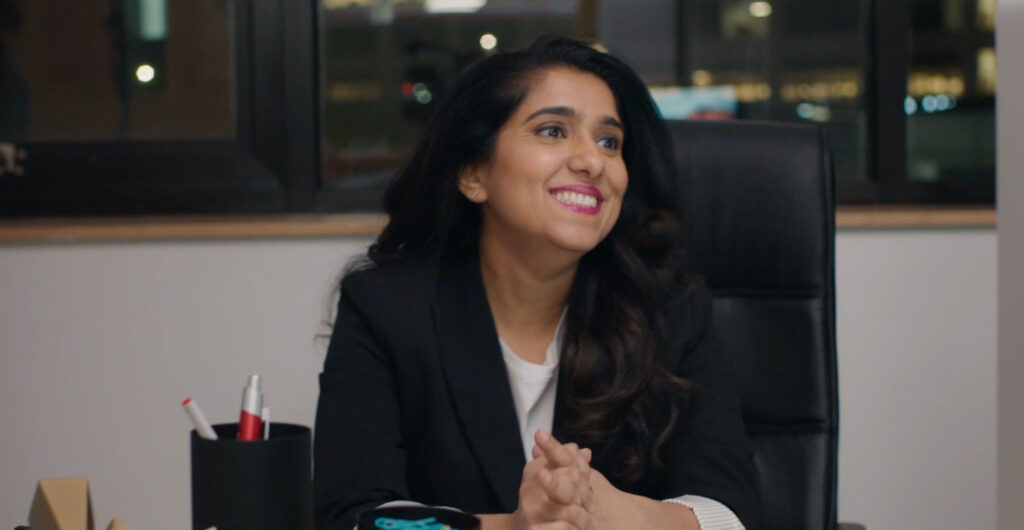 Shenaz talks about her role as the niece from Pakistan:
"I could identify with the character because I know how it feels to come to America for the first time, with all the stars in her eyes. I lived in America for seven years before moving back to India and I always felt Americanish or not fully American; I felt like the traditional girl in a modern world although not as traditional as the character I played in the film. It's a sweet film and shows how all women have the same aspirations; we all want to be something, we are all looking for love."
She goes on to express how her character does find romance, but in the most unexpected place, a place unheard of in South Asian culture.
Similar to Shenaz, Lillete said,
"It's not only very important for our own community to see something like this, but it is also very good for non-South Asians to watch because despite the various ethnicities, it also addresses, full-on, the myths in our heads, the stereotypes we hold."
Iman, the filmmaker, said,
"Our own communities are supporting us, they are understanding the narrative and the cause. We see our people trying to get verification from white people."
Lillete made an interesting observation:
"Young Muslim American women in America today, especially in the light of how they were perceived since 9/11, face stereotypes. Understanding Muslim women is very vague so the film was refreshing in that it helps the viewer understand what goes on inside a regular middle-class American Muslim family. At the end of the day, this is an American film, showing that we are the fabric of America."
"Americanish" is due to premiere at the CAAM Fest (formerly known as San Francisco International Asian American Film Festival) on Sunday, May 23, 2021. It will be streaming virtually for anyone in California on May 23rd at 5pm PST. You can get your tickets here.
Drive-In is at Fort Mason Drive-in May 23rd at 5:30pm PST, and you can purchase tickets here.