On November 11, 2017, Chicago based South Asian dance company, Ameya Performing Arts, performed its debut showcase BOUNDLESS. The show was an artistic portrayal of empowered women and their stories of struggle and triumph told through Indian contemporary dance.
The dances in BOUNDLESS depicted themes such as conquering stereotypes, gender equality, social pressures, and the unwavering strength of a woman through it all. The stories shed light on sexual and domestic abuse, the struggle of choosing oneself over obligations and finding the determination to overcome societal and familial pressures. Between the show's three Acts, speakers from the community took the stage to share their own experiences and how they found the strength and empowerment from within to fight past their circumstances. Ameya showcased optimism and liberation within each dance piece to illustrate powerful women who are relentless in the pursuit of finding personal happiness and freedom.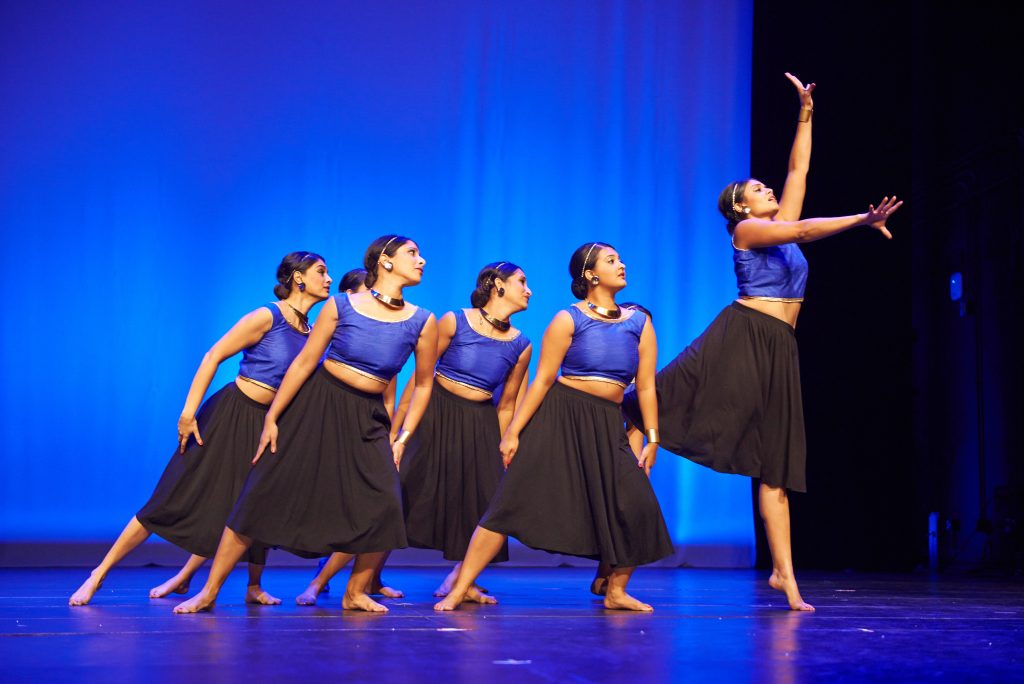 Ameya Performing Arts was founded in June 2016 in Chicago, IL by seven passionate women brought together and empowered by dance. Ameya is dedicated to bringing the vibrancy, energy, and grace of Indian dance to audiences all over Chicagoland. The troupe blends together numerous dance styles such as Bharatnatyam, Bollywood, Bhangra, Contemporary, Folk, and Semi-Classical to create a uniquely spirited experience for its audiences.
By January 2017, the troupe had grown to eleven members and together they set out to produce a show which would eventually find its title, BOUNDLESS, the English translation of the company's name, Ameya. The troupe aimed to build a show around a theme they could all relate to but, more importantly, spread awareness about the issues women were struggling within the 21st century.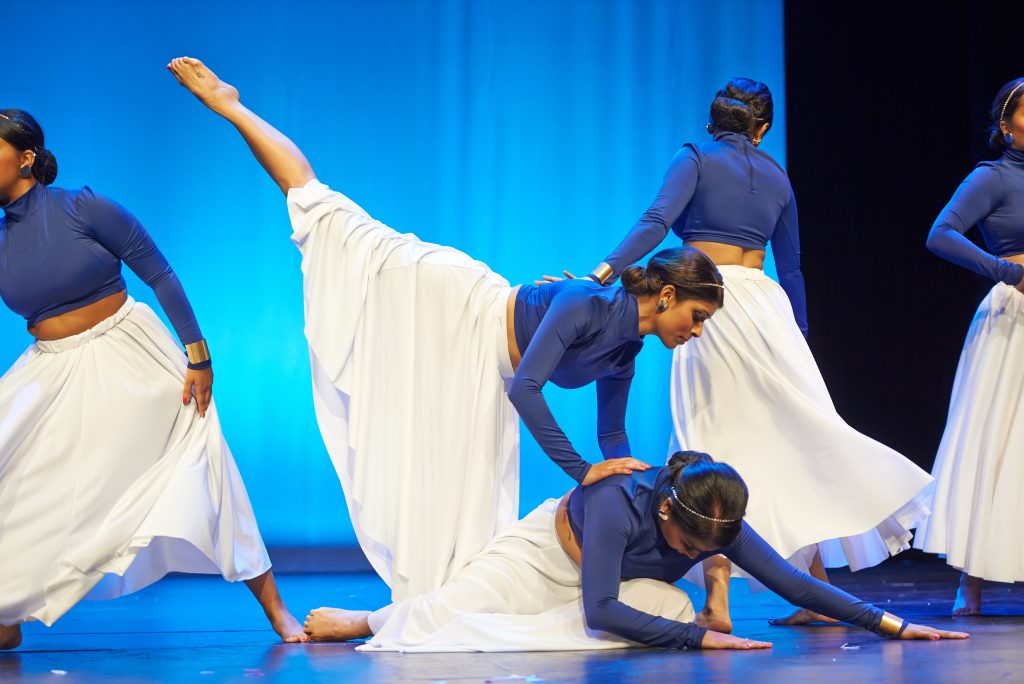 BOUNDLESS was a stupendous success with a sold-out auditorium of more than 400 attendees who cheered, laughed, and cried through the show as the dancers brought each story to life on stage. An attendee expressed her enthusiasm for the show by stating:
"Congratulations to all of Ameya Performing Arts on a stunning, beautifully curated compilation that was as breathtaking to watch as it was deeply moving for its artistry, enlightenment, and confrontation of social and political struggles the woman faces. Your talents are boundless and your hard work and passion for dance and these important issues show boundless inspiration. Because of your show, there will be discourse where they may not have been, and there are already much younger budding dancers hoping to one day dance like you."
The overwhelmingly positive response that BOUNDLESS received has enabled the dance company to partner with various women's empowerment organizations to further the conversation as well as take BOUNDLESS across state lines to Michigan. In collaboration with Chauladevi Institute of Dance and Yoga (C.I.D.Y), Ameya Performing Arts will be performing BOUNDLESS in Michigan this Spring. C.I.D.Y has been pushing the envelope with dance and expression for over 35 years. The artistic director, Chaula Thacker, is a lifelong student and teacher of classical Indian dance. A natural partnership rooted in Ameya and C.I.D.Y's shared passion for women empowerment and storytelling, the show will be a platform to drive social justice and conversation.
Devotional Divas III and Boundless, The Empowered Women will take place on March 30, 2018, at 7 p.m. at the Cherry Hill Theater in Canton, MI. Tickets are now available for purchase.