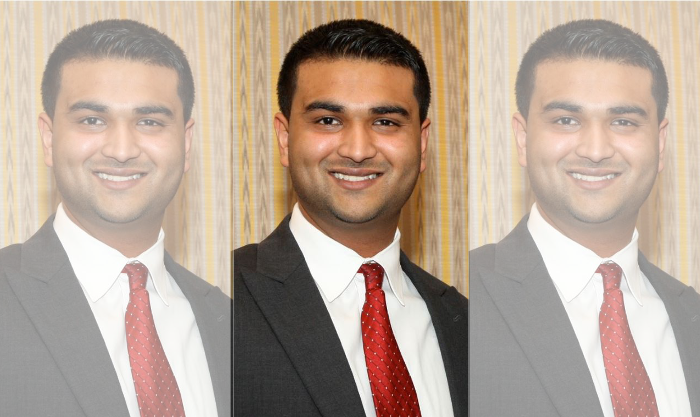 Brown Boy Amit Jani is part of a small but growing group in America: the South Asian American politician.
Jani currently serves as a Congressional Aide for the U.S. House of Representatives in New Jersey and a County Director for the South Asian American Caucus within the New Jersey Democratic State Committee.
Though he grew up dreaming of becoming a doctor, he realized his passion for politics in college. To encourage other South Asian youth, he launched the New Jersey Leadership Program this year. NJLP—a nonprofit organization dedicated to promoting South Asian American youth participation in New Jersey state and local government. Their summer fellowship program offers high school and college students internships with local government officials, including Governor Chris Christie.
1. What made you decide to start your nonprofit, the New Jersey Leadership Program?
Mostly my experience in government and politics. I've most recently served two separate Members of Congress both in my home state of New Jersey and on Capitol Hill in Washington, D.C.

The South Asian community has made significant progress in the public sector in the last decade, with the elections of two South Asian governors (one of whom ran for president), an Indian-American congressman and others running for Congress, and South Asian state legislators across the country. While I think South Asians are starting to become more involved in government and politics, I don't think we're there yet.

So this lack of representation of my community as a whole was the inspiration that motivated us to create the New Jersey Leadership Program (NJLP). The model of the NJLP was inspired by a fellowship program I took part in during college called the Washington Leadership Program, which selected South Asian college students from across the country and placed them with an internship in a congressional office or federal agency.
2. How will the New Jersey Leadership Program benefit youth in the South Asian community?
From an early age I always wanted to go into the medical field and become a cardiologist. My parents always stressed that being a doctor was a noble profession and the gold standard in the South Asian community. But as I gained experience in other areas such as political science and journalism, I realized that I was passionate about these areas.

We hope NJLP can first and foremost expose South Asian youth to the public sector and show them that there are many other career options that are meaningful outside of medicine, engineering or business.

The NJLP is structured to include a six-week summer internship placement with their local mayor's office, city agency or state legislator. The internship component is complimented with a leadership component, in which we will be offering a speakership series, networking events and career development workshops to the summer fellows.
3. Who can apply to the New Jersey Leadership Program?
Any high school or college student living in New Jersey and is of South Asian descent can apply to the NJLP. For the 2016 Summer Fellowship class, we chose 10 fellows consisting of one college student and six high school students, as well as three students entering high school as "Junior NJLP Fellows."

More information on the NJLP Summer Fellowship Program, application and requirements, as well as fellows and placements can be found on our website at njlead.org.
4. What is your ultimate goal with this program?
Our goal with the NJLP is to expose and educate South Asian youth to government and politics, and to show these youth that there are other career options available to them other than the few professions that South Asian households often encourage.
5. Do you think that the U.S. will have more South Asian elected officials in the near future?
Absolutely, I think the South Asian community is gradually becoming more immersed in politics, both on the staff and principal levels. You see this on the federal level with the Obama Administration and with the Hillary for American campaign, on Capitol Hill with Members of Congress, and increasingly in state government.

I think this trend also holds true for South Asians in electoral politics running as candidates for public office. Take for example this congressional cycle, there are South Asians running for a seat in the House of Representatives in all corners of the country, from California to Washington, through Illinois, Maryland and Florida. While there have been mixed results such as the loss of Maryland Delegate Kumar Bharve's congressional bid in Maryland's Eighth Congressional District, or Raja Krishnamoorthi's recent primary win in the Illinois Eighth Congressional District, the important takeaway is that more South Asians are starting to run for public office on every level. I'm confident that this trend will continue and that our community will be better represented in public office throughout the country.
---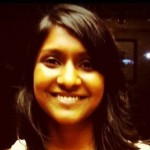 Sneha Goud recently graduated from NYU with an MA in public administration. Follow her on Twitter @sneha_goud for more thoughts on reality television, feminism, and all things South Asian.