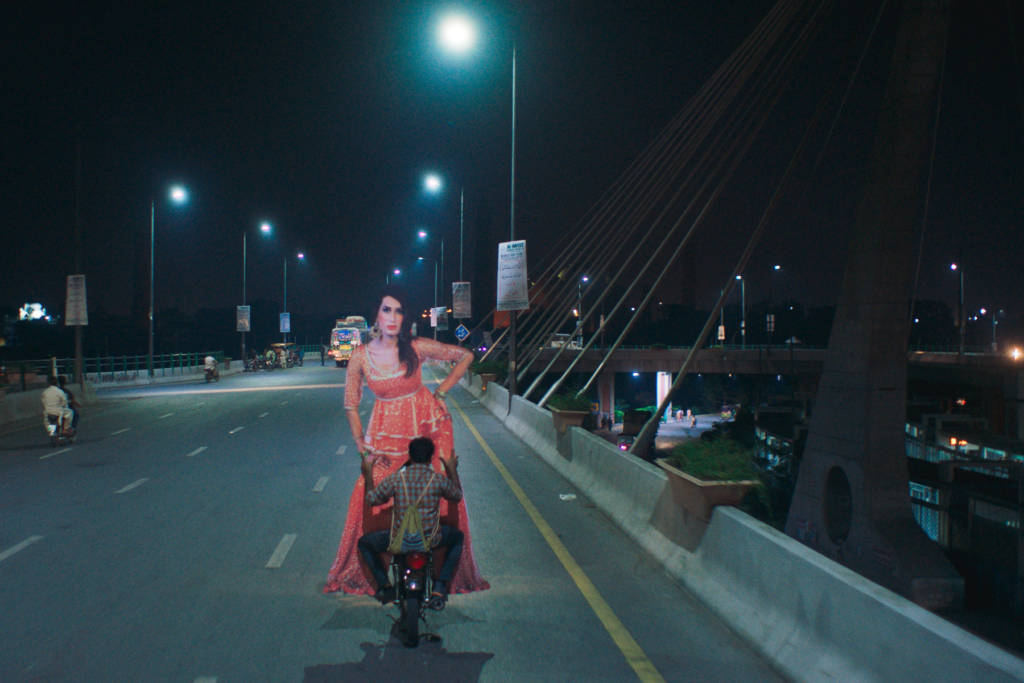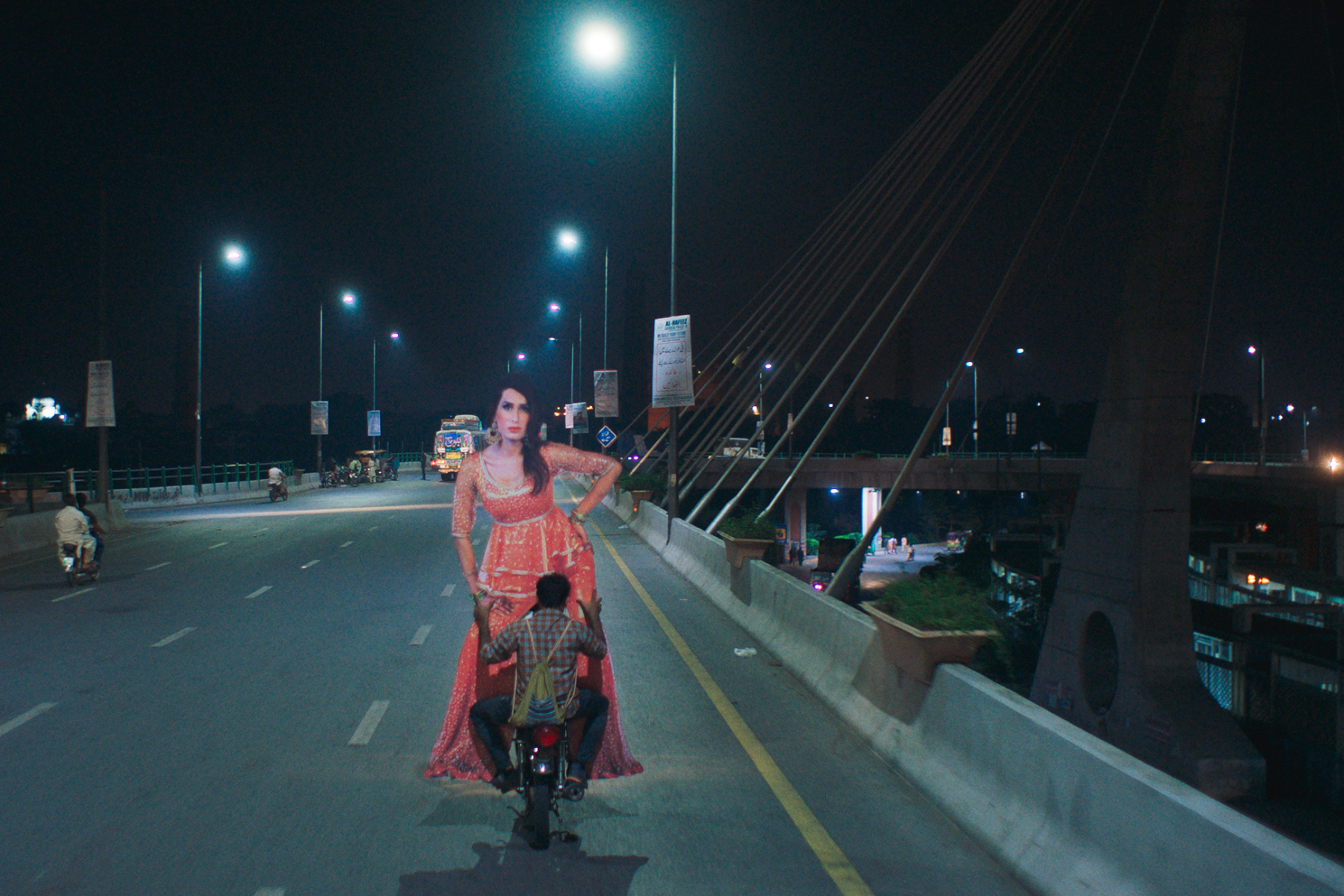 Haider wades his way through Karachi's expansive beach, climbing and tumbling over rocks, in Mumtaz's memory. The vast landscape is perfectly encapsulated in the 4:3 aspect ratio — an unconventional yet welcoming choice. He vanishes into the sea, leaving his storyline open-ended. The screen fades to black. The film comes to a close. The gentle humming and lapping of the waves disappear. However, I stay put. Stumped, and unable to comprehend the masterpiece that Saim Sadiq, director of "Joyland", has blessed Pakistanis with.
The winner of the jury prize at the Cannes film festival, as well as Pakistan's entry for the Academy Awards 2023, "Joyland" has been marred with controversies (and subsequent bans) from the onset of its win. Ironic, since the film's core message promotes tolerance and acceptance. Tolerance for unconventional norms, sexual/gender identities, and human emotions and desires.
"It's so important to narrate these stories in today's world, where we're often divided and seldom united," says producer Apoorva Charan during an exclusive chat with Brown Girl Magazine.
It's her feature film debut as a producer, and she's justifiably beaming with pride.
Joyland is such a win for South Asia, but particularly, Pakistani storytelling. Every person I met, I felt like there was some characteristic or quirk about them that mirrored our characters in the film.
Set in the depths of androon Lahore, "Joyland" primarily revolves around Haider (Ali Junejo) — a meek, unemployed house husband in a borderline, passionless marriage. He's happily helping Saleem bhai (Sohail Sameer) and Nucci bhabi (Sarwat Gilani) raise three kids, while the fourth one breaks Nucci's water in the opening scene. Another girl is born, despite the ultrasound's previous declaration of a baby boy. 
"If I were to receive an award based on my character in "Joyland", it'd definitely be for "best at single-handedly increasing the population of Pakistan," says Gillani, as we howl with laughter during our spoiler-riddled chat with the cast of the film. "I think that, combined with the 'coolest bhabi' — those two will have my name on them."
But Nucci's wasn't just a
bhabi
who pumped out a new baby every year. Sarwat's character was given some level of agency — a woman who reminisced about a career in interior design before marriage and kids while smoking a cigarette in secrecy.
I think my philanthropic work plays a part in how I started saying no to bechari roles. How can I be a role model to these women I'm trying to help, while playing the same characters? The change came about with "Churails" and I vehemently stuck to it. My characters need to have a voice; a backbone.
On the other hand, Haider's wife, Mumtaz (Rasti Farooq), works as a beautician at the local salon, busy dolling up brides in Lahore's unpredictable load-shedding.
Both Haider and Mumtaz seem to have a relatively stable marriage based equally on societal expectations and gender-flipped roles. While Haider stays home, helps in the kitchen, and attempts at searching for a traditional job, Mumtaz carves autonomy and independence for herself. This is in spite of an oppressive family life characterised and dictated by Haider's overly conservative, traditionalist father and patriarch, Rana (Salmaan Peerzada), who wishes for the couple to procreate a cricket team of just boys. 
But Rana, known as Abba Jee, is also layered with his own 50 shades of grey, struggling with loneliness and a lack of intimacy, mirrored in his relationship with next-door neighbour Fayyaz (Sania Saeed). His emotional desires are symbolised by his physical impediments — the former handicapped with "what will people say", and the latter with a wheelchair. The rules that he has for his children are the same that his children have for him, bound by tradition, norms, and society. They are not allowed to stray from what is considered "normal".
The film's women are strong which is pretty much a reflection of the women in Sadiq's life. While Abba Jee shuns the love and companionship that Fayyaz offers, she stands her ground until firmly asked to leave. The complexity of each person's emotions versus expectations is what makes "Joyland" relatable on a human level.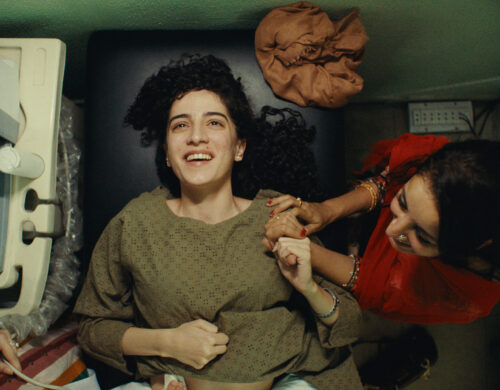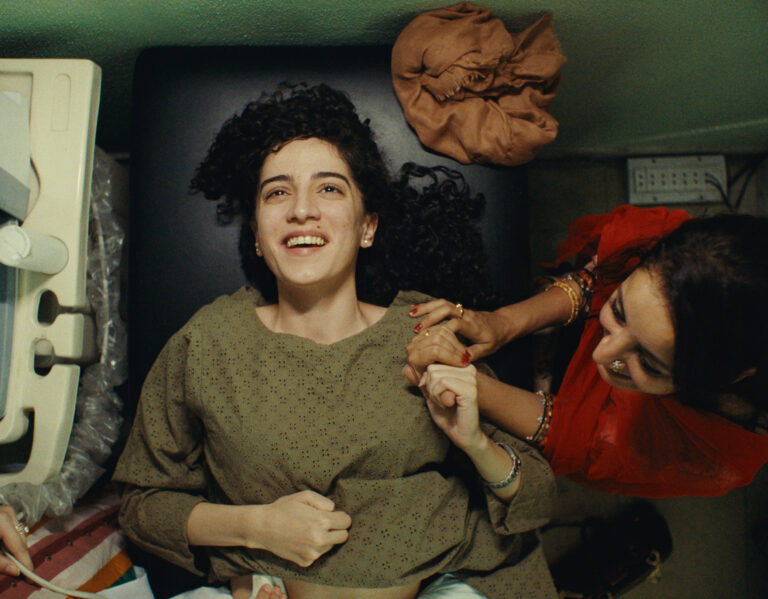 Alternatively, Mumtaz's relationship with Haider is based on convenience and habit, where two people share the same bed but sleep facing away (partially because one of Saleem and Nucci's young daughters crashes with them every night, illustrating the confined space both Haider and Mumtaz are allowed to be themselves in). The dynamics of their marriage drastically evolve once Haider's eye catches Biba (Alina Khan), covered in blood as she walks numbingly into the hospital where Nucci gave birth. The introductory scene mirrored the brutal reality of violence inflicted upon Pakistan's trans community; one of "Joyland's" most haunting moments. 
Mumtaz is asked to quit her job once Haider lands a gig as a "theatre manager" — a cover-up for his job as a background dancer at the nightclub Biba coincidentally performs at. The film portrays the traditional Pakistani marital social dynamic; men must work, and women must housekeep. Even when some level of independence is allowed to a married woman, she must forego her right to a career later in life. Understandably, it leaves Mumtaz devastated.
"It's so strange how that's just an acceptable act in our society," Farooq chimes in, voicing Mumtaz's thoughts. "Even if a woman is good at a 100 things, ultimately, she's expected to quit her job to be a homemaker because that's 'her job'."
With time, Haider falls into a routine and rhythm of working at the theatre and spending more time with Biba, allowing him an insight into the widespread transphobia she's regularly faced with. Biba confides her innermost desire to be what she termed as "a complete woman" in order to land the same dancing opportunities as her counterparts.
View this post on Instagram
Haider's daring closeness to Biba leaves Mumtaz — who at this point is reliant on him as a best friend more than the physical intimacy he fitfully provides her — alone, isolated, and depressed. For Haider, it is liberating to leave problems at home and escape into a secret world centred around his deepest desires. He doesn't want to be a bad person. He doesn't wish to hurt or leave his wife. But his happiness now seemingly lies in dancing and exchanging stolen kisses with Biba. Farooq agrees:
I think Mumtaz and Haider were best friends at this point. They had an unspoken love for each other, which stemmed from the sanctity of their relationship. They might not be in love but they did love each other. In the eyes of our society and otherwise, they were married, but they'd drifted so far apart. There was love but it wasn't possible to return from how distant they were.
This point of no return brings Haider to a crossroads — one where he is torn between his loyalty to Mumtaz and his love for Biba. Ultimately and ironically, in a particularly passionate moment, it is his curiosity pertaining to Biba's sexuality that drives her to throw him out of her life. Defeated and guilt-ridden, he comes face-to-face with a pregnant and non-confrontational Mumtaz, who, by now, is aware of what Haider has been up to but doesn't have the mental capacity to verbally digest his infidelity alongside a child she doesn't want.
Her apprehensions about bearing and raising children are indicated throughout the early days of her pregnancy. The clutching of her stomach, the tightening of the rollercoaster belt during a visit to Joyland park, and her unease during the ultrasound are just a few examples of Mumtaz's angst. 
Abba Jee's 70th birthday was the straw that broke the camel's back. Mumtaz, surrounded by family and friends and feeling emptier than ever, takes her own life. A tragic full circle where one life ends as the other begins. Her suicide is harbingered by Rana's birthday speech as he recalls a palmist once saying his bloodline would end with Haider. 
"Joyland" is replete with polarity. There is a seamless hand-in-hand flow of happiness and devastation, longing and antipathy, birth and death. Pakistani society's struggles with misogynistic gender roles are depicted in the most gentle, sensitive, and nuanced ways. The struggle is also ironic, considering Pakistan has one of the most progressive transgender legislations in the world. Trans people have the right to self-identify their ­gender in Pakistan – a right still denied to the trans community in many progressive countries, such as the UK.
A deeply reflective film with memorable and emotional characters doing justice to their performances. It's currently running in cinemas here in the UK, and we highly recommend watching this poignant piece of art.
Photos Courtesy: Studio Soho/Khoosat Films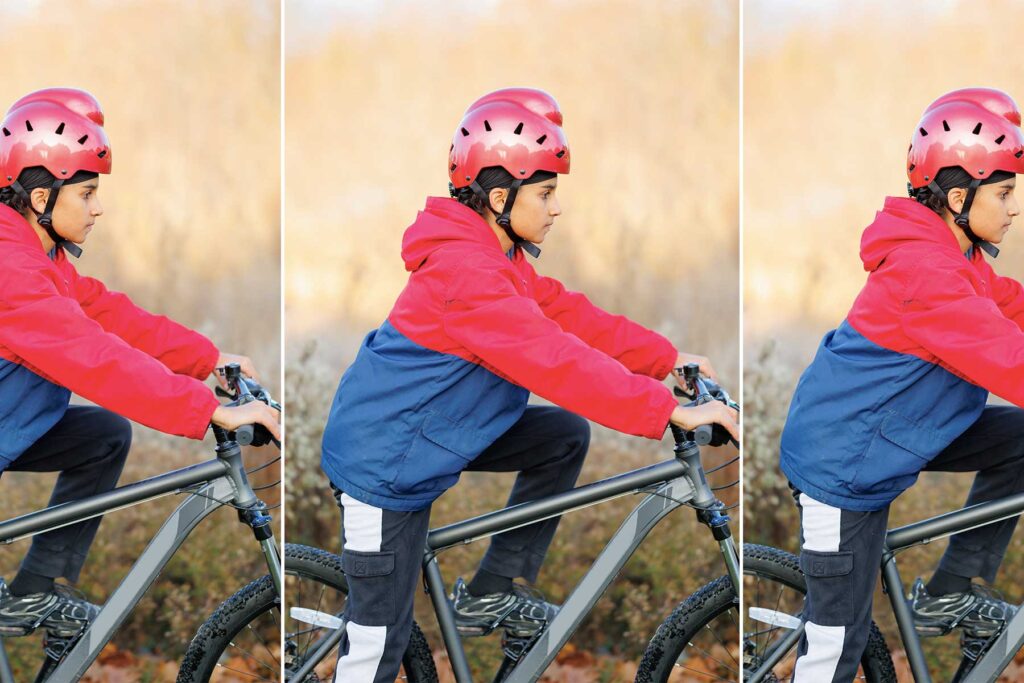 Tina Singh, formerly known as Mombossof3 online, understands how to make her presence known in the parenting space. Seven years ago, she set out to create and share content related to motherhood, and there's been no looking back since. Singh has mastered the idea of evolving with the times and the needs of her audience while staying true to her number one role in life — mom!
As she navigated her personal and professional life through the lens of a parent, she came across a void that just wasn't being filled. So, in typical Singh style, this mom of three put her entrepreneurial hat on and got down to creating a solution for Sikh kids who struggled to find a helmet that fits over their patkas (a small cloth head covering).
The problem was personal — all three of Singh's sons wear patkas and just couldn't find the right helmet for their safety — and so the solution had to be homegrown. Enter, the Bold Helmets.
Singh gave Brown Girl Magazine an exclusive interview in which she talked about the Bold Helmets, the change in her journey since she's become a public figure, and what it was like to innovate her very first product!
Here's how it went:
Let's start from the beginning. How did this idea come to mind?
This idea has been in my head for many, many years — over five years. I had issues with my kids and having helmets fit them after they turned age four or five.

I worked as an Occupational Therapist, in the head injury space, so I was always the one saying, 'Okay kids, you're gonna have to tie your hair in the back, do braids, or something in order to put on a helmet properly because I'm not gonna let you go down these bike ramps without a helmet!' That's just not okay for me.

So I talked to my husband and said, 'there's gotta be another way this works.' So we did all the things that parents in situations like these do — they hollow out the helmets, some people go as far as cutting holes at the top of the helmet — you do what works. But I had in my mind an idea of what I think the helmet should look like based on what a patka looks like, and what my kids look like. I then found an engineer to draw it out for me to bring [my idea] to a place where I can actually take it somewhere and say, 'Okay, how do I make this?'

But, yes, it started mainly with my kids and facing that struggle myself.
You mention that this idea had been brewing in your mind for over five years. How long did it take you to actually bring it to life?
To this point, it's been about two and a half to three years. I let it sit in my mind for a while. Winters come here in Canada and then we forget about it again until we have to go skiing, and then there's another problem, right?! I did let it lay dormant for a bit for sure, but once I made the commitment to do it, I made up my mind to see it all the way through.
You recently pivoted and changed the name of the product to the Bold Helmets. Can you talk me through how you came up with the new name?
Bold Helmets became the name because they're designed to be bold, to be different and who you are. I also think that the way the helmet is made, even though it's made with Sikh kids in mind, there are other applications to it. I do think that taking the Bold Helmets approach embodies its [the product's] uniqueness and really focuses on being bold and who you are.
And the Bold Helmet is multi-sport, correct?
This helmet is certified for bicycles, kick scooters, skateboards, and inline skating. It is not a ski helmet. So every helmet you use for a different sport has a different safety certification or testing that it has to go through. So, this helmet is called 'multi-sport' because it covers those four sports but I wouldn't take this helmet and use it for skiing. I'd have to make sure that this helmet, or a helmet like this, gets certified for various other standards for other sports.
Makes sense! I want to change the course of the conversation here a bit and talk more about how you pivoted from Mombossof3 to innovating your very first product. How was that experience?
So what I did throughout this journey was that I went from marketing myself as 'mombossof3' to 'Tina Singh' because I was sharing more of my life's journey as my kids were getting older and in an effort to respect my children's space as well, and letting them decide how much — or how little — they want to be involved with what I was doing online. And part of that was about the journey of what I was doing next, and the transition came naturally to me.

I think right now, truthfully, I'm struggling in the space where I kind of have a shift in audience and so my usual, everyday self that I share on social seems like it doesn't work. I feel like I need to find a new balance; I will always be true to who I am, and I will never present myself as something that I'm not. But, just finding a space for me to continue creating content while also taking on this new endeavor with Bold Helmets, is important right now.
Aside from this struggle of finding that new balance, what is that one challenge that really sticks out to you from this journey?
I think my biggest challenge being an entrepreneur is finding that balance between my responsibilities as a parent, which is my number one role in my life and there's no one that can take that role for me — my husband and I are the only parents — and passions outside of that.
Do you think it helped that you were creating a helmet for Sikh children so it allowed you to pursue your passion but also work with your kids in some capacity since they inspired the whole idea?
I never thought of it that way, but yes actually, it did! So all my entrepreneurial projects have involved my kids. Even now they were involved in picking the colors, all the sample tests we did they tried the helmets on! They're probably sick of it since they're constantly trying on helmets, but I get their opinion on them. Even as we pivoted with the name, we involved them and got their feedback on it also. So, they were involved in very large parts of this project.

And my husband is also a huge part of this project. He's been heavily involved in this process, too!
You have a huge online presence, and I know that you're probably not new to trolling and bullying that comes with being on social media. More recently, Bold Helmets was subject to a lot of backlashes. Is there something that you took away from this recent experience? Was it different this time around?
The extent to which things got was different this time around and that's not something I have faced in the past. But I have been in the online space for about seven years now, and I'm accustomed to it. I think what I learned this time around is that sometimes silence and reflection is the best thing you can do. Sometimes reflecting and not being defensive on feedback that you get — and this may be something that comes with age as well as experience — is best.

But, I'm happy with the pivots we made, the feedback we've gotten, and the way we're moving forward.
You mentioned that this isn't your first entrepreneurial venture. But each experience teaches you something different. What did you learn while working on Bold Helmets?
I learned to be okay with taking things slow. I've never been that person; I've always jumped the gun on lots of things. It's understanding that it's ok to slow down and recognize that things have to just run their course.
And while the interview wraps up there, there is more to come with Singh on her journey! Catch Lifestyle Editor Sandeep on Instagram LIVE this Saturday, January 28, at 10 a.m. EST, as she has a more in-depth conversation with Singh on Bold Helmets and more!
In the meantime, Bold Helmets are available for pre-order now, and as a small token of appreciation, Canadian pre-orders will get $10 off their purchase until the end of January 2023!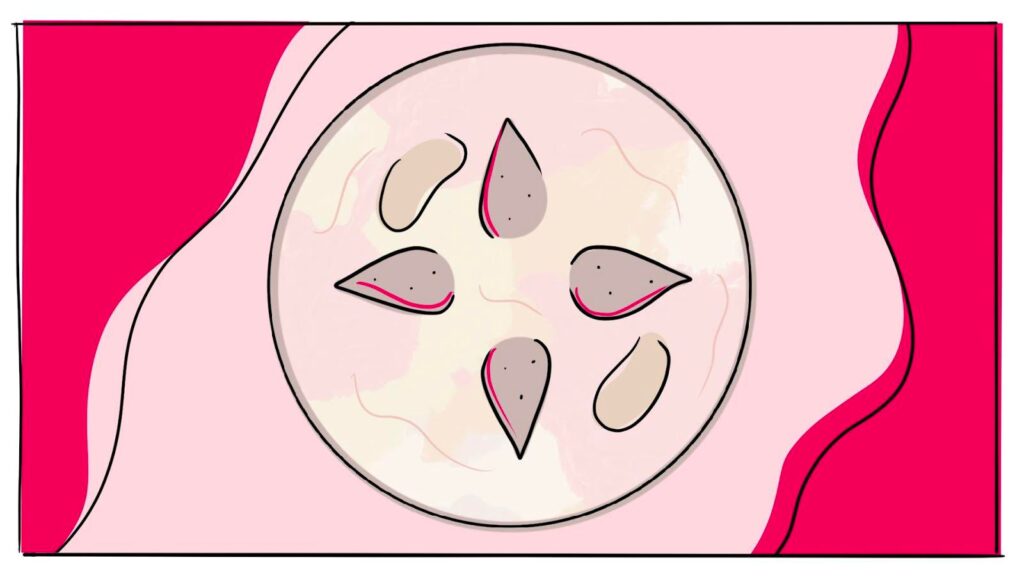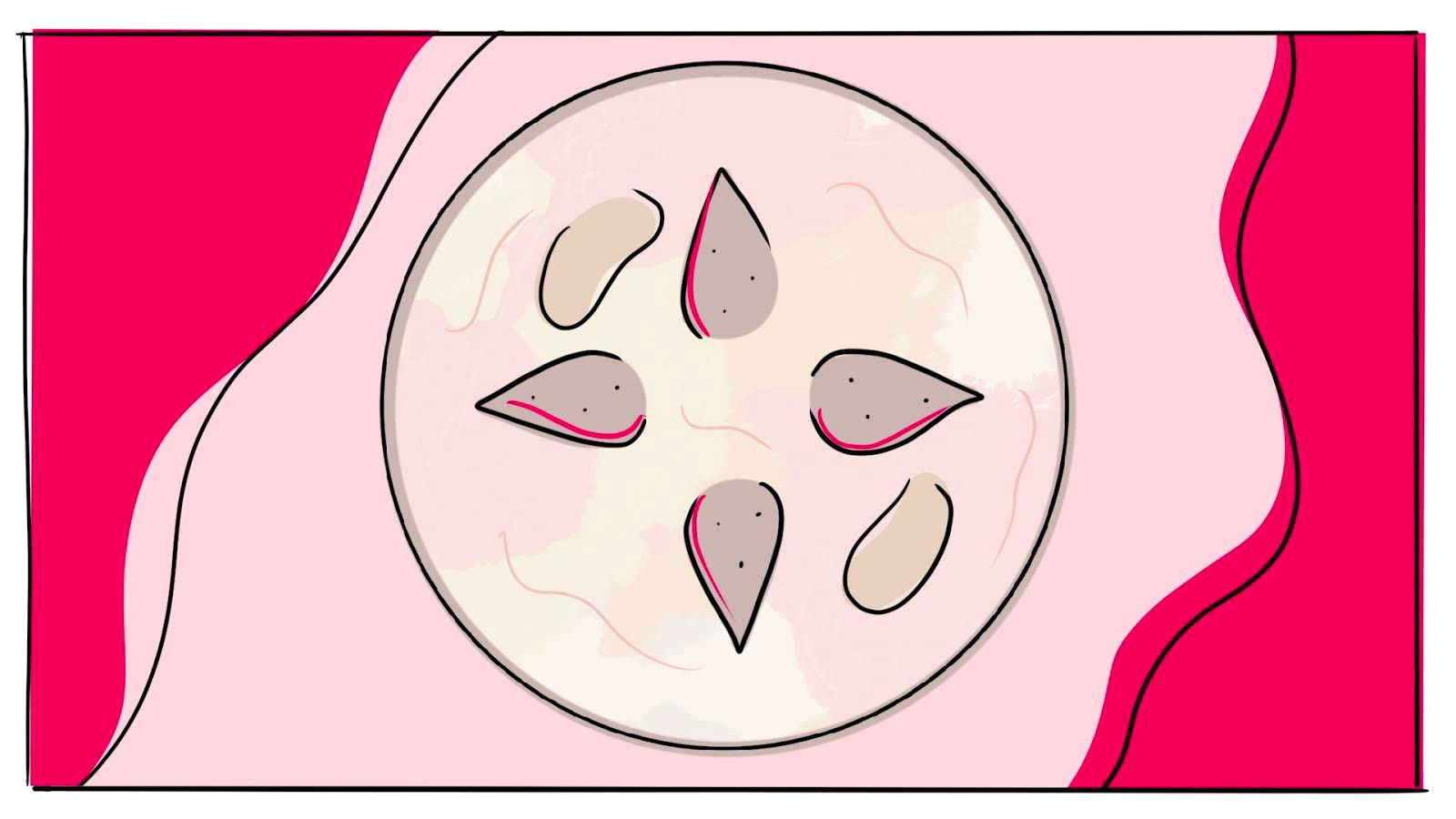 In honor of women's history month and Ramadan, we are publishing this short story by award-winning author Adiba Jaigirdar. We had the pleasure of interviewing and connecting with Adiba in the midst of the pandemic, and she has remained a supporter and a friend of the literary vertical and Brown Girl Magazine. This short story by Adiba encapsulates the spirit of friendship and community in a time of celebration. Adiba's next book 'Do and Donuts of Love' will be out on June 6, 2023. 
It's not Ammu yelling my name over and over that wakes me up on Eid morning, it's the sweet aroma of payesh, floating up from the kitchen, through the floorboards, and making my mouth water.
It only takes me a few minutes to roll out of bed and down the stairs, peering at the massive dish of payesh right in the middle of the kitchen table. It's what I've been looking forward to for all of Ramadan — Ammu's famous payesh recipe.
"Safa, don't you dare touch that," Ammu calls from where she's standing, by the stove, making a fresh batch of porotas for our Eid breakfast.
"But it's been so long since…" I start to plead, but Ammu cuts me off.
"Get dressed, get ready, and after Eid prayer, we can have some payesh," she says, though her voice has already lost some of its fervour. When I glance at Ammu, she has that familiar look of nostalgia. Unfortunately, I know exactly what she's remembering.  "If only it was the payesh that your Nanu used to make…" she says softly.
I heave a sigh, and say, "okay, I'm going to get dressed," before slipping out of the kitchen as fast as I can. In our house, you can't really talk about payesh without Ammu's long-winded story. It always starts with how she wishes we had the 'real' payesh recipe that our family — the Jahangirs — have been known for around Bangladesh, since the Mughal era. It's the recipe that's been passed down for generations in our family. That is until, after our Nanu unexpectedly passed away two years ago, the recipe seemed to disappear.
This is where Ammu's long-winded story ends: her bitterness that her older sister has the recipe but refuses to share it with Ammu.
Now, we can only have Ammu's payesh. Even though she has spent the past two years trying to recreate our family recipe, she insists that there's something missing. A key ingredient that made our Mughal-descended recipe famous around all of Bangladesh. So, Ammu's payesh comes with a bitter footnote — a strange kind of loss that people outside of our family would probably never understand.
Back in my room, I shut the door and take a deep breath. Because today isn't just any ordinary Eid. Today is the day that I reunite my family.
But Ammu doesn't know that yet.
I fling open my wardrobe and pull out the dress that I had bought online weeks ago. It's a long violet kameez with floral stitching running down its length. Silver embroidery lines the cuffs of the sleeves, and the ends of the dress; making it sparkle when it catches the light. It's perfect.
Better yet, it's part of a matching set.
My phone pings just at that moment. As if, my partner in crime can read my mind.
"Ready for today?" Marwa's text reads.
My hands hover over the keyboard for a moment. And even though my heart is beating a little too fast in my chest, I type back "totally ready," and put the phone back on my bedside table. I'm hoping that acting like I'm totally confident in our plan will actually make our plan 100% successful. But truthfully, I'm not sure how Ammu will react once everything is in motion. And I'm not sure if I'm a good enough liar to convince her.
But if all goes to plan, by the end of this Eid day, Ammu's payesh story is going to get a lot shorter. And Marwa and I won't have to hide our friendship any longer.
With that thought in mind, I change into my Eid dress.
#
"I don't understand this Eid party business," Ammu complains during the drive from the mosque to the community center, where the bi-annual Bangladeshi Eid party always takes place. "In Bangladesh, there aren't any Eid parties. It's just visiting your family and friends; not this 'party purty' with virtual strangers."
"Yes, Ammu, I know," I groan, glancing out the window and trying not to roll my eyes. I know that will lead to an entire lecture about not being respectful to my parents. "If you made up with Khala then we could…"
Ammu cuts me off by glancing back at me with a stone-cold glare that I'm pretty sure has the ability to kill. It's the same glare she sends my way every time I even mention that she has a sister. That I have a khala. That these people exist and live in the same city as us. That we could be celebrating together, but the years-long feud between our families has kept us apart.
"No more talking," Ammu declares, staring straight ahead. She's clutching the dish of payesh to her chest now as if it's her lifeline. Considering how much she has sacrificed for her payesh, I guess it kind of is her lifeline.
But, as I glance out the window at the rush of trees and cars and buildings zooming by, I can't help but think about what our Eid celebrations used to be like. And wonder how Ammu is so okay with letting all of that slip through her fingers.
The buzz of my phone distracts me from my thoughts.
"We're here!" The text from Marwa reads.
"We're five mins away," I text back quickly, before glancing at Ammu. She has her lips pursed — obviously still annoyed that I dared to bring up Khala on a day as special as this. My heart beats a little faster at the thought of what she'll say when she spots Khala at the party. She hasn't come to one of these parties in the two years since their fall out, and it's thanks to Marwa's spectacular lies that she's there now. Not knowing exactly what's waiting for her.
I can tell the party is already in full bloom as soon as we pull into the parking lot. There are barely any spaces left. And the inside of the community centre is like a burst of colour. Whoever decorated the place for our Eid party did a marvelous job. There are multicoloured balloons and streamers hung up around the room. A giant banner on one wall reads 'EID MUBARAK!' and the other side of the room is filled up with kids' drawings from the annual Eid art competition.
"Too many balloons," is Ammu's only observation as she shoves one of them aside in order to place her payesh on the large table, in the middle of the room. It's already filled with different dishes — but I know everyone's dying for Ammu's payesh specifically.
I heave a sigh and glance around the party. Through the throngs of people hugging and cheering and laughing, it's not easy to spot two people. But I do. In one corner, closed off from everyone else, stand Marwa and her mom. Khala doesn't look happy at all, though she's wearing an expensive-looking sari and a full face of makeup. And Marwa is looking around impatiently. She's wearing a salwar kameez that matches mine perfectly — except instead of violet and silver, her outfit is blue and gold, perfectly complementing her bronze skin.
When Ammu's back is turned, I wave to Marwa. Her face breaks out into a grin as soon as she sees me. She waves back, before motioning to her phone. My own phone vibrates with a text.
Marwa: "Meet me by the bathrooms in two minutes."
"Ammu, I…have to pee," I say.
"You couldn't have gone before we came here?" Ammu says with a sigh. "Okay, go." She waves me off. But just as I'm leaving, I notice that she's already trying to push her bowl of payesh on our Bangladeshi neighbours. Not that the payesh needs much pushing. It may not be the recipe descended from the Mughals — but it's still pretty damn good.
"You're late!" Marwa says as soon as I'm in her earshot. She pulls me to the little corner just by the bathrooms — almost completely out of sight.
"Ammu wanted to talk to way too many people after the Eid prayers," I say. "I tried to stop her, but you know what she's like."
"Stubborn," Marwa mumbles under her breath. We both know all too well about that. "Did she bring the payesh?"
"Would it be an Eid party without it?"
She smiles, even though I can tell her heart's not quite in it. Just like me, she's nervous about the plan. About how both our mothers will react — after declaring each other enemies years ago and refusing to even be in the same room together. All because of a dessert recipe.
"What if this doesn't work?" Marwa asks the question that we're both thinking about. After all, convincing both of our moms to bring their payesh to the same Eid party so that people can taste them both and show our mothers how it doesn't matter who has the family recipe or not, seems like a good idea — in concept. In execution, it has way too many chances of falling apart. There are so many factors that Marwa and I just can't control.
But after months and months of trying to come up with some way to get our moms to reconcile, this was all we came up with. Once upon a time, our moms were so close that they named their two daughters — born within months of each other — after the two hills in Mecca. For years, we grew up side-by-side, like sisters more than cousins. Until our parents decided they would ruin all that. Over a dessert that non-Bengalis think is as simple as rice pudding.
"It has to work," I say, with more conviction than I'm feeling. Marwa nods in agreement.
"Was she suspicious?" I ask.
"Not even a little bit. Once I convinced her that Khala had gone back to Bangladesh to celebrate Eid and that she had the chance to showcase her payesh recipe, it was easy. She wanted to get here early to scope out the best spot for her payesh," Marwa says, rolling her eyes, but I smile. Because that's exactly the kind of thing Ammu would do too. The two of them are so alike — and that's exactly why this feud has kept up for so long.
"Even if this doesn't work," I say slowly after a moment. "We're not going back to being friends in secret." It's been too many months of secret phone conversations and text messages. Too many days where I've lied to Ammu about meeting a friend from school, just so I can see my cousin. When before, it was sleepovers every week and seeing each other every day. A friendship that seemed boundless.
"We're old enough to fight them back on it," Marwa says, not sounding convinced at all. Bangladeshis don't talk back to their parents…but ours are being ridiculous. They have been for too long now.
So, I gave a determined nod, and the two of us step away from our corner, and back to the main room in the community centre. Where all hell broke loose.
In the middle of the room stand our two mothers — both wearing their new Eid sarees that are now in disarray. They're in the middle of a screaming match, either unaware — or uncaring — that everybody in the room, around them, is watching them with wide eyes. This is definitely going to be the gossip topic of the year, doing the rounds on all the 'Auntie/Uncle' WhatsApp and Facebook groups.
"Ammu!" Marwa calls rushing up to her mom, while I make my way over to mine. "Stop! Everybody's watching!"
"You told me that she wasn't going to be here. You lied!" Khala says, sending such a powerful glare toward Ammu that I'm surprised she doesn't wither away.
"Yes," Marwa says, even though I'm shaking my head at her vigorously. "Safa and I planned to bring you both here, so you could see how ridiculous you're being. Right, Safa?"
Everybody's staring at me now. Except for Ammu, who has taken all the power of Khala's glare and turned it towards me.
I shift uncomfortably from foot to foot for a second before slowly nodding my head. "Yes…Marwa and I planned it. You both brought your payesh, you can see how it doesn't matter. People are going to love both of them. They're…"
"You brought payesh?" Ammu's voice is a whisper, but somehow it seems to envelop the whole room.
"Of course, I brought my payesh," Khala says, propping her chin up defiantly.
Ammu turns to the table where all the snacks and desserts brought in by various people are laid out. There's a bowl of chotpoti, plates of shingara and shomucha, boxes of roshogolla and kalojam. But right on the edge is a dish filled with payesh that is definitely not ours.
"Ammu, no…" but I'm too late. Before I know it, Ammu is striding towards the payesh faster than she's ever walked before. She grabs hold of the dish, and it's almost like the entire room is collectively holding its breath.
She glances over at Khala, but there's no wicked grin on her lips, no evil glint in her eyes. She almost looks…sad.
"You should have given me the recipe," she says, her voice so low it's a surprise we hear her. "I deserved it as much as you did."
Khala frowns, stepping a little closer to Ammu. "I should have given it to you?" she asks. "You're the one who kept it from me."
"What are you talking about?" Ammu asks. "Ma told me that she gave you the recipe years ago. And after she passed, I asked you for it. You said you wouldn't give it to me."
"I said I couldn't give it to you!" Khala cries. "Because you were rubbing it in my face. You were the one Ma gave it to. She told me so."
"Ma said…"
"Wait!" I exclaimed, stepping forward. Normally, I would never raise my voice like that to Ammu, but this definitely doesn't count as a normal situation. "You mean neither of you ever had the recipe?"
"She did!" Ammu and Khala say at the same time.
"Nanu lied to you both!" Marwa chimes in.
"Why would she lie?" Ammu asks.
"Why would I lie?" Khala asks. "And why would I keep the recipe from you?"
Marwa and I exchange a glance. All of these years, our moms had been fighting a feud that they shouldn't have been. But Ammu is right. What reason would my grandmother have for lying to them both? For pitting them against each other?
"Do you think Nanu lost it?" Marwa asks. "Or…maybe that the payesh recipe descended from the Mughals is just a story."
"It's not just a story," Ammu protests, shaking her head stubbornly. "The Jahangirs are descended from the Mughals."
"But did the Mughals make payesh, or even eat payesh?" I ask.
"I don't remember seeing any payesh in Jodha Akbar," says Marwa, like a Bollywood movie is the best factual reference for our family history.
"If you never had the payesh recipe…what is this?" Ammu asks, glancing down at the bowl she's holding.
"It's my own payesh recipe…I made it in memory of the one that Ma made."
"I made mine in memory of the one that Ma made too," Ammu says softly. "But…I don't understand." She shakes her head, glancing down at the ground like that will have all her answers. "Why did Ma lie to us? Why would she lie to us?"
Khala's eyebrows scrunch up like she's deep in thought. But for just a moment. "Do you remember when we were kids?" she asked slowly. "And our Nanu used to make the payesh, before Ma ever did?"
"I remember," Ammu says with a nod.
"When I used to think of Nanu, I used to think of the smell of cinnamon," Khala says. "Because…"
"That's what her payesh used to smell like," Ammu finishes off, glancing up to meet Khala's eyes. "But Ma never put cinnamon in her recipe."
I'm not sure what transpires between them in that moment, but it's like all the years of enmity that didn't need to exist vanishes just like that.
"So there was no payesh recipe?" Marwa asks, glancing between our two moms, looking a little distraught. I can't blame her. To think that we've built our entire family identity around this and our pride for this famous payesh recipe that goes back generations.
"Maybe once upon a time," Khala says. "But…I don't know when it got lost. Maybe it was our Nanu who lost the original recipe."
"Or…maybe it was Ma," Ammu says. "And that's why she lied to us."
"I don't think we'll ever know for sure," Khala says.
"But…now we have these two payesh recipes," Ammu glances down at the dish still in her hands. But instead of looking sad or even angry, she looks happy. Happier than I'd seen her in a long time. "Do you want to trade our recipes?"
"Yes!" Khala exclaims excitedly.
And I watch as Ammu and Khala saunter off arm-in-arm to celebrate Eid, catch up on their lost years and — most importantly — trade their payesh recipes.
"I can't believe our plan worked!" Marwa says, coming up to me with a glint in her eyes.
"Our plan didn't work," I point out. "Our plan didn't even start before Ammu and Khala started going at each other's throats."
"Yeah, but…they would have never had that conversation if we hadn't tricked them into the same room, right?" Marwa shrugs her shoulder.
"I guess. I think we can take credit for this. We've earned it." It definitely feels like our victory watching Ammu and Khala talk and laughs, as if those two years of separation never even existed.
Marwa grins and loops her arms through mine. "Shall we try some of the famous non-Mughal payesh?" she asks.
"We should, especially now that we have two recipes in the family." And as we wander off to fill up on the tastiest dessert in the world, I think about how Ammu's payesh story is definitely going to be a lot longer next year.
Artwork by Aisha Shahid