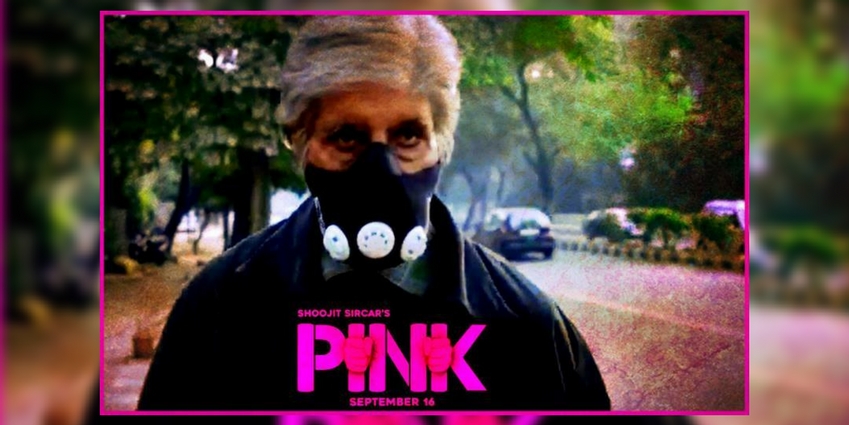 Nearly four years after India, and the entire world, was shaken to its core by the brutal gang rape and eventual death of Jyoti Singh ("Nirbhaya") in Delhi, a film titled "Pink" that features Amitabh Bachchan in an essential role, will address the issue of victim blaming in sexual assault cases.
Watch the trailer, which released on Aug. 9, here:
Although a core argument for the prosecution in the Nirbhaya case rested on the victim's behavior (Andhra Pradesh Congress president Botsa Satyanarayana described it as a "small incident" and said that women should not go out during late hours), "Pink" producer Shoojit Sircar denies any connection of the film's central theme to the real-life incident.
"No, it's [the film] not an inspiration," said the film's producer, Shoojit Sircar, to India TV News. "But the Nirbhaya is really a scar in our heart, in our mind and in our legal system. Yes, we went through that case, we went through compartments of that case. But 'Pink' is not inspired by [the] Nirbhaya case and you will all relate to it somewhere."
Nevertheless, Bollywood is abuzz with positive reviews of the trailer, praising in particular Bachchan's acting and powerful, raw dialogues. In the movie, Bachchan plays a lawyer arguing the case of three women (one of whom is played by actress Taapsee Pannu of "Baby" fame) who are on trial for attempted murder charges.
The film reveals the details of the case and alleged crime, and the audience comes to know that the female suspects were possibly sexually assaulted by the male victims. In the trailer, one sees how Bachchan's character asks Pannu highly personal questions about her sexual history, what happened between her and the attacker, and such.
When asked in an interview conducted by India TV News about delivering such sharp lines, Bachchan replied,
"My lines are going to be supportive of the legal arguments of the legal track. When you see the film, perhaps you will feel it is just right. I thought it was just important to say.

The lines are harsh, they are embarrassing… There are objections that are raised by the judge and opposition, but eventually, the kind of language that is used is taken in order to justify the event."
It will be interesting to see how this thriller tackles the highly relevant and problematic issue of victim blaming and violence against women in Indian society. Directed by Aniruddha Roy Chowdhury, "Pink" is set to release on Sept. 16.