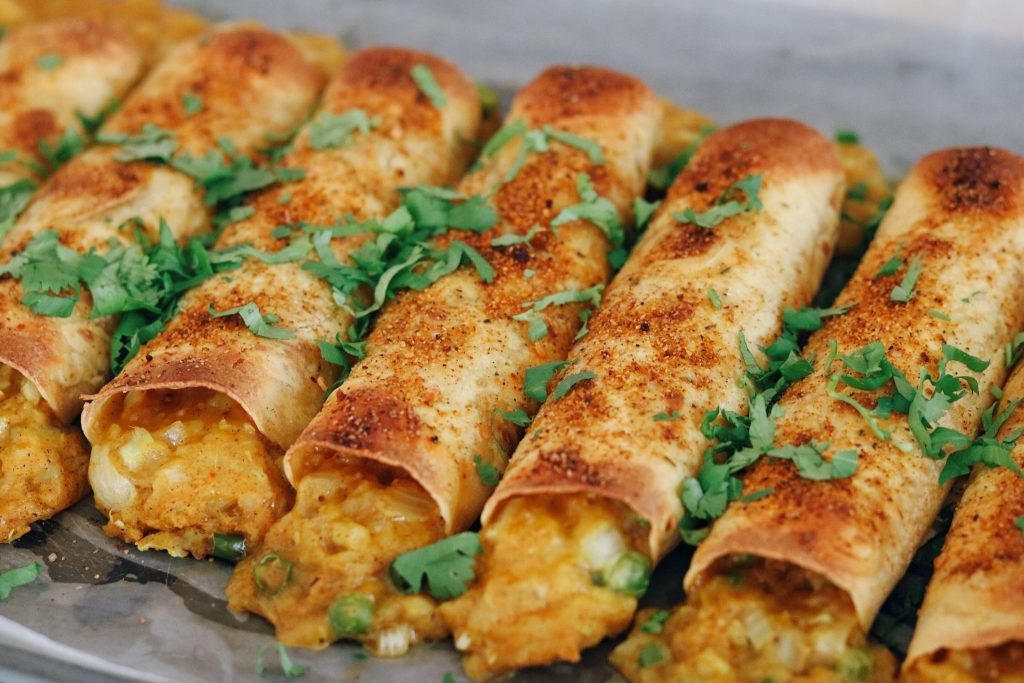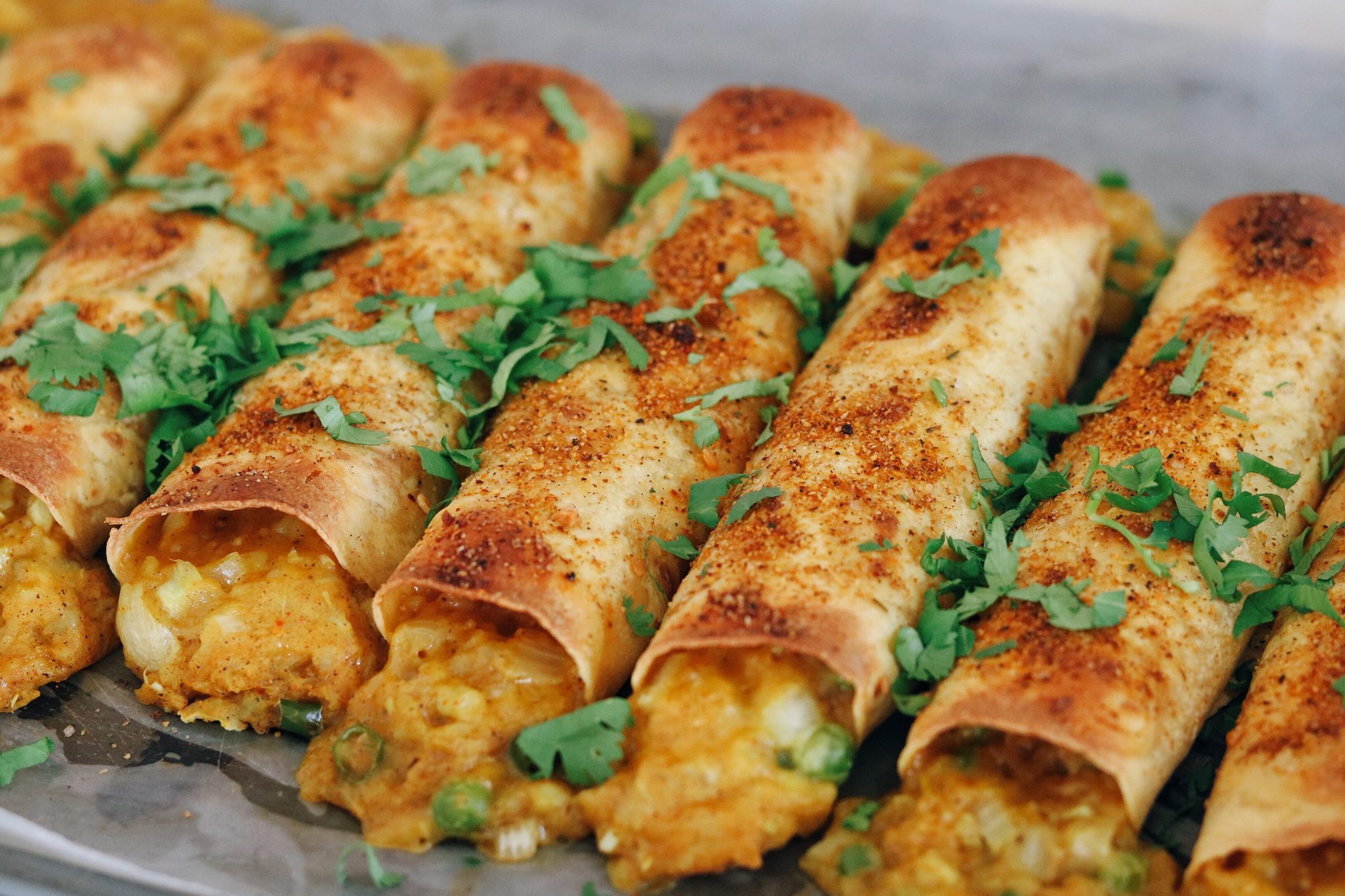 This post was originally posted on Chocolate and Cheese, Please and republished here with permission.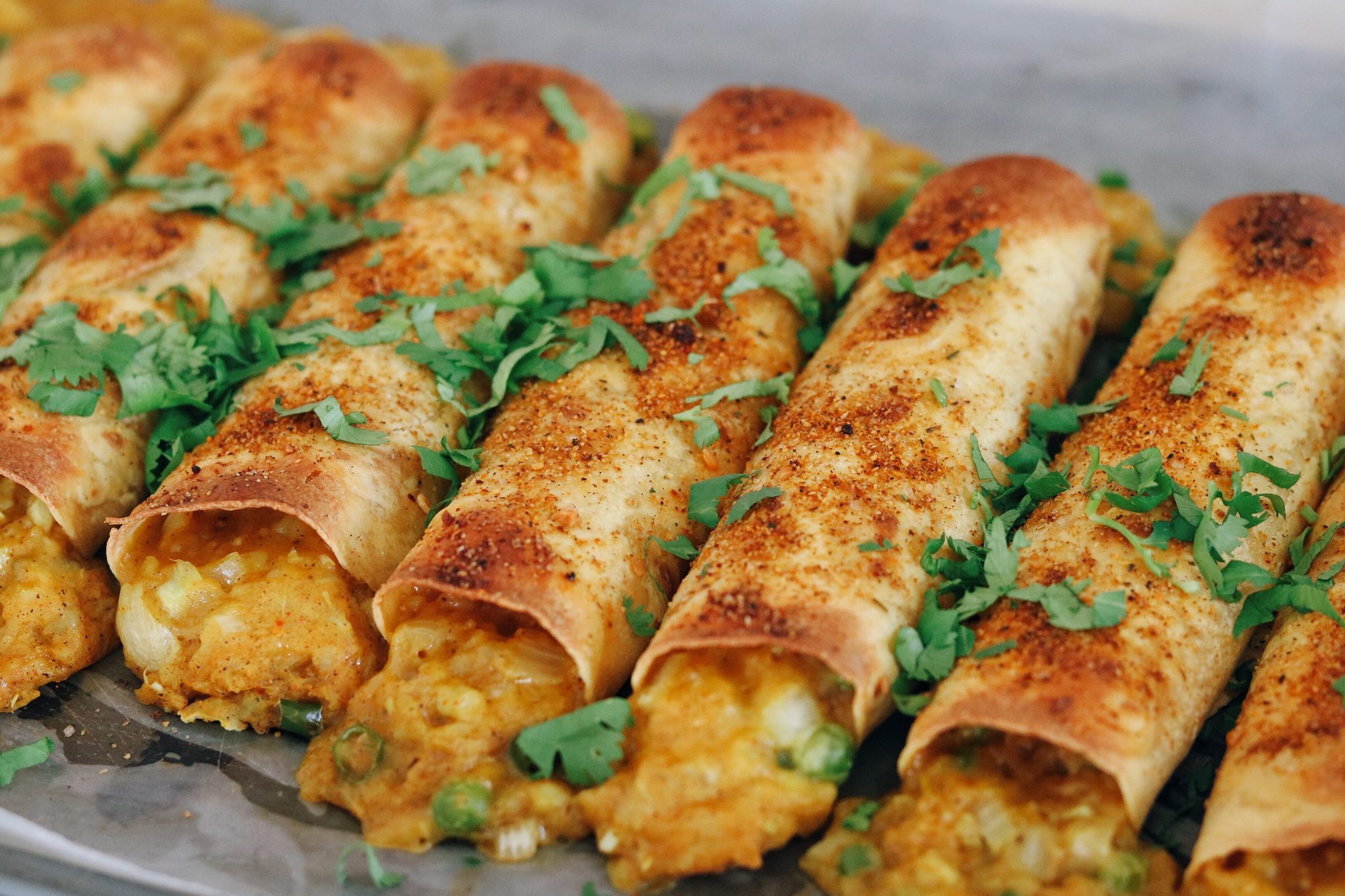 I've been formulating this concoction in my mind for a while and I didn't even get to make a trial version before I set out to make the recipe for my post. But I thought, samosas in taquito form can't really go wrong, right?
If you ask anyone, samosas are something that I can eat on a daily basis. We actually make them quite frequently in my house, and it's super fun and a way for my mom and me to bond. But I really wanted to switch it up and make them in corn tortillas and add some cheesy goodness to the filling.
Even though this recipe will take you 40-45 minutes, it is mainly a cooking/baking process. There is very little work involved besides mashing everything up and filling each tortilla with the samosa mixture. This is seasoned to perfection so PLEASE don't omit any ingredients, especially the garam masala. The one in my house is from India so I didn't take a picture of the brand I use, but there are several brands in you can buy from the grocery store.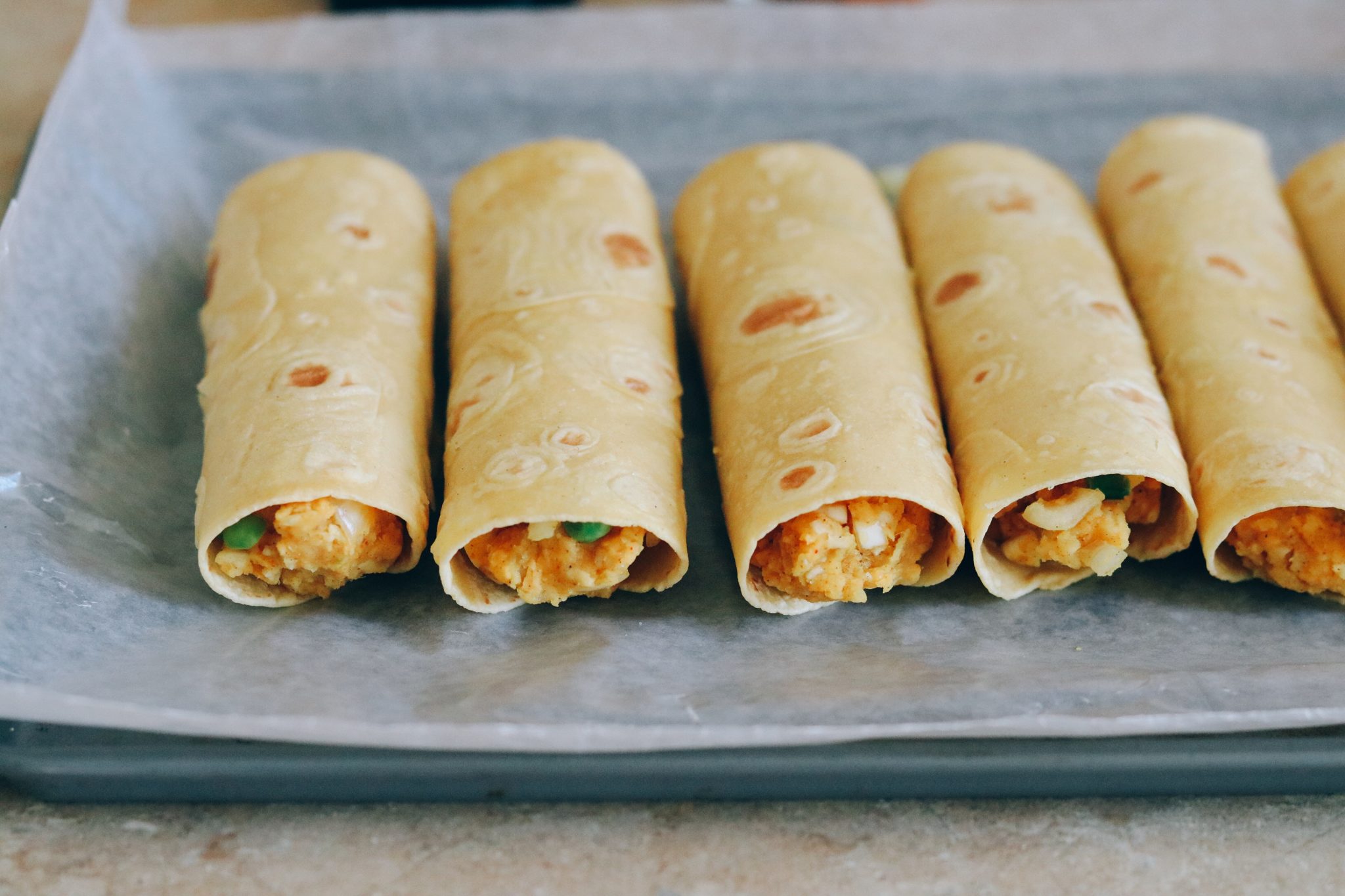 I think this is a great alternative to regular samosas since they are a CLASSIC appetizer at parties. Instead, these Samosa Taquitos are cuter and actually easier to eat than a regular samosa… Not to mention that your guests will definitely be impressed!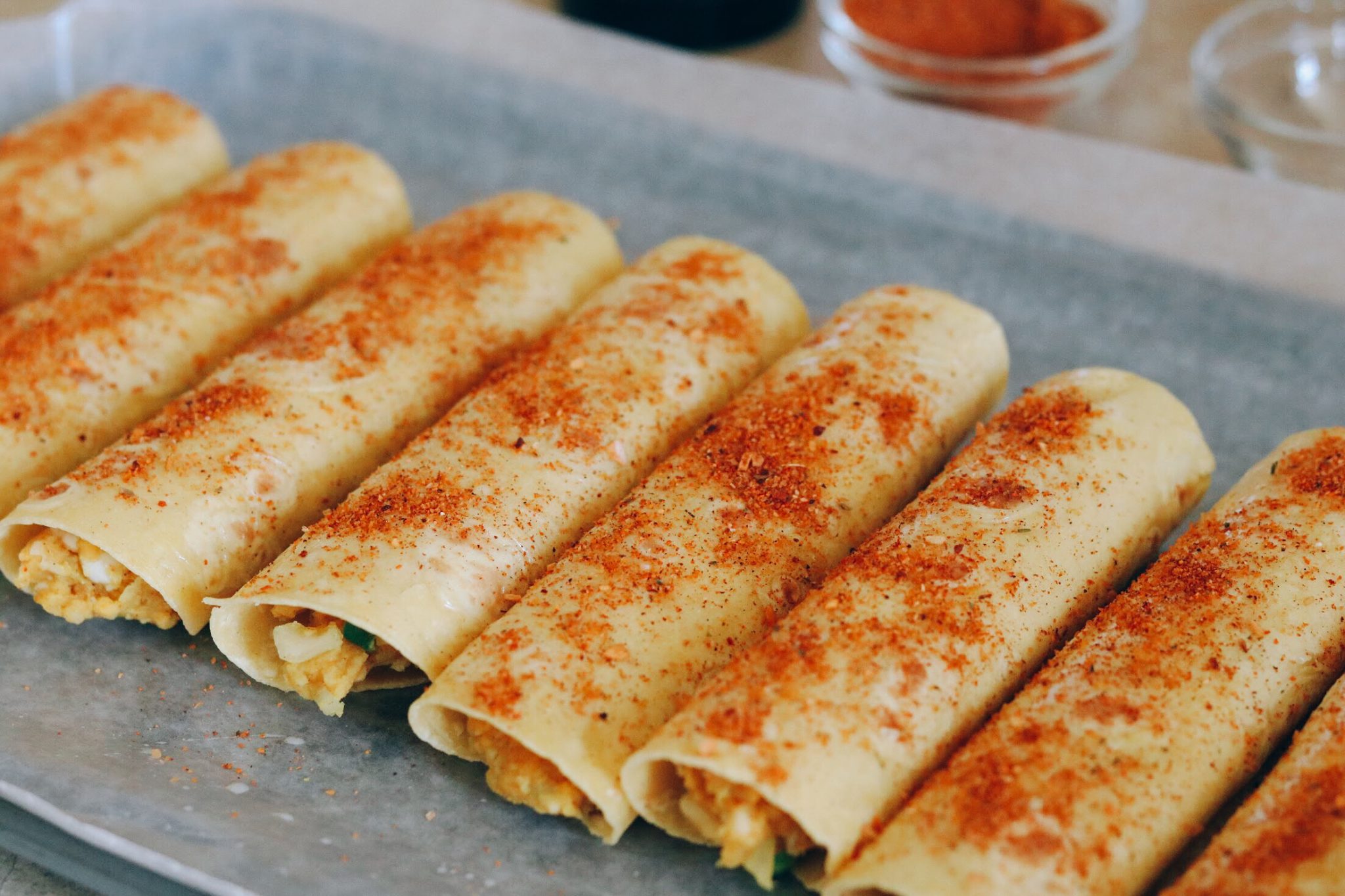 INGREDIENTS
Filling:
4 potatoes
1/4 cup peas frozen
1/2 tsp turmeric powder
1 tsp cayenne pepper
1 tbsp fresh ginger grated
1 1/2 tsp garam masala
1 1/2 tbsp lemon juice
1 small onion diced
2 cups Mexican blend cheese shredded
4 Thai chili peppers chopped
6 cloves garlic minced

Other:
8 medium tortillas
1.5 tbsp butter melted
1.5 tsp taco seasoning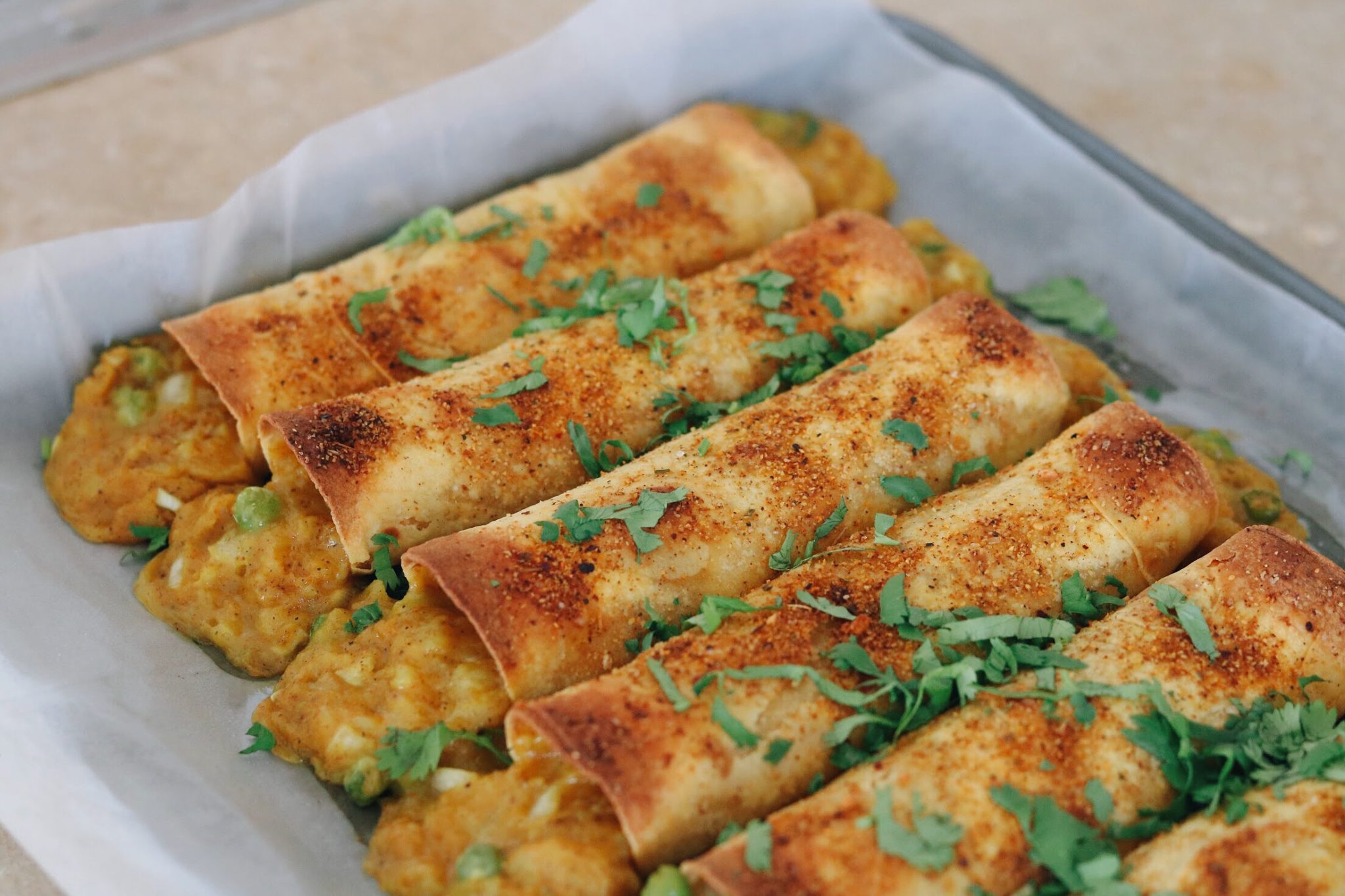 DIRECTIONS
Cut your potatoes in half and cook them in a pressure cooker with water and salt.  Cook until soft enough to mash.
Preheat oven to 375 degrees Fahrenheit.
When potatoes are done, peel the skin off, mash, and mix in all of the filling ingredients.  Mix using a spoon or hands.
Spoon the filling evenly onto all of your tortillas. Roll tightly and keep the seam side down.
Place the rolls on wax paper. Apply a generous amount of butter on each of the taquitos. Sprinkle with taco seasoning and pop into the oven.
Bake for 20 minutes and broil for 3-5 minutes.
Serve while hot and crunchy!
*Eat with your favorite hot sauce or chutney!
*Garnish with any fresh herbs you have in the fridge!