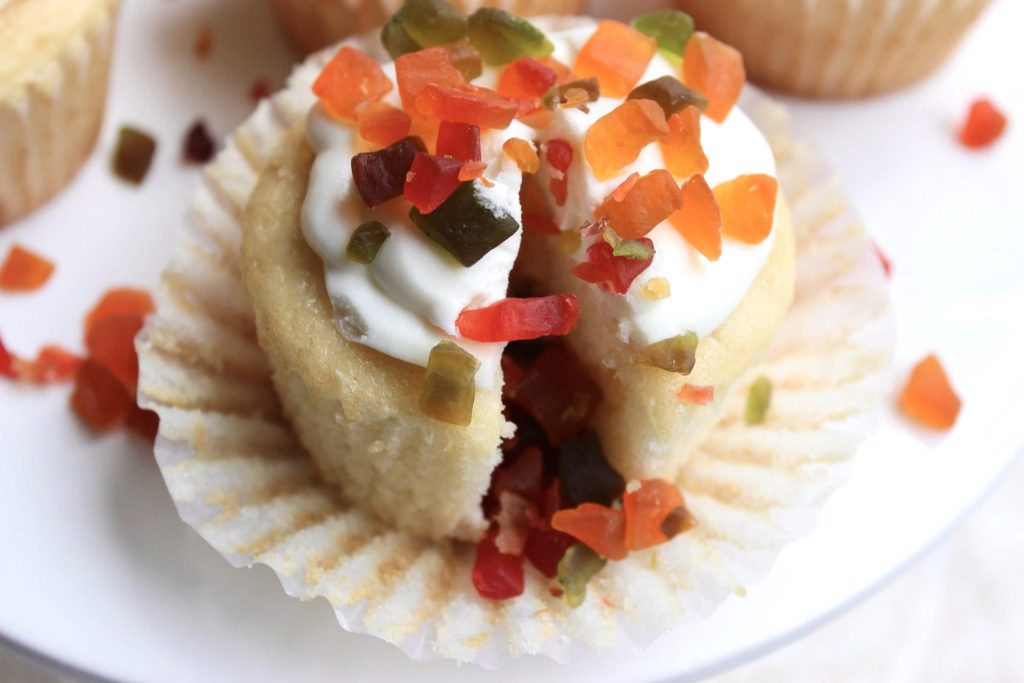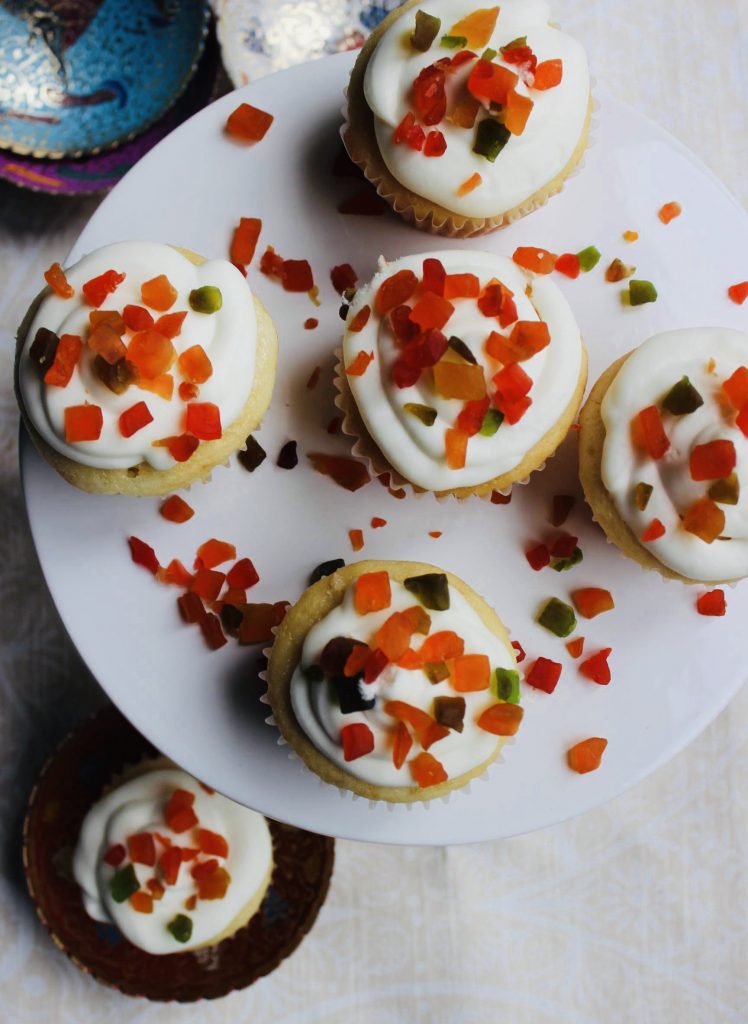 Hello everyone, I'm back from my long hiatus after having my second baby boy, we are both doing well! While I was recovering and taking all the preciousness all in, I really missed being in the kitchen. With Diwali being right around the corner I had to get back in! So here I am!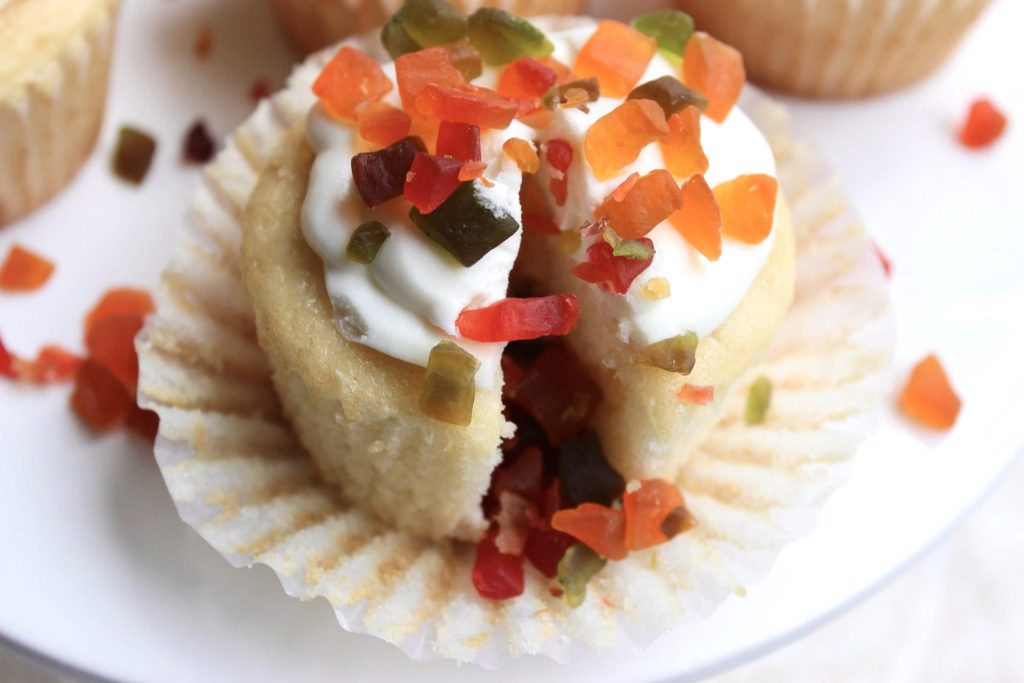 I present to you Tutti Frutti tres leches cupcakes. Tutti Frutti brings me right back to my childhood. I grew up in India until I was about 11 years old. I remember going to a bakery in India and getting tutti frutti bread or my dad getting me Tutti Frutti paan. I thought why not create something with it for Diwali as an ode to my childhood.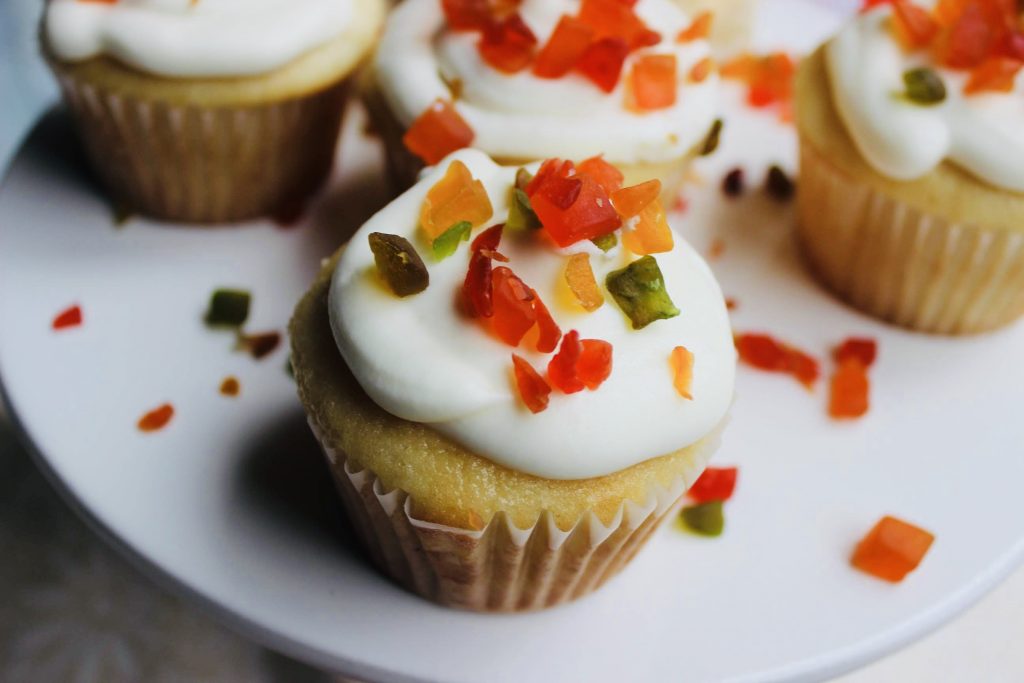 These cupcakes are super delicious and moist (I can't believe I'm using that word, because I DESPISE that word). Also, it would be really fun to get your kids involved in making these. My older son (Ahaan) helped me sprinkle on the tutti frutti on top and it brought me back to my childhood. I hope you will create beautiful memories with your family making and eating these. I'm wishing you all a VERY happy and healthy Diwali. I hope it's filled with lots of love, family, and FOOD! 

Ingredients:
1 box Duncan white cake mix

1 pack Tutti Frutti

14 oz. can of condensed milk

12 oz. can of evaporated milk

1 cup coconut milk 
Frosting:
1 ½ cup heavy whipping cream 

? cup powdered sugar
Directions: 
Preheat the oven to 350 degrees.

Line the muffin pan with cupcake liners. 

Follow the directions on the box to make the batter. Once the batter is done fold in 1 cup of tutti frutti. 

Pour batter evenly into the lined cupcake pan. Bake for 18-21 minutes. Cool the cupcakes on a wire rack. 

Blend together condensed milk, evaporated milk, and coconut milk. Set aside until ready to use. 

Once the cupcakes are cooled, with a skewer poke holes in the cupcake. Spoon in about 2-3 tablespoons of milk mixture per cupcake (depending on how soft and soaky you want them).

Refrigerate the cupcakes for about an hour. 

In a stand mixer, whip together the heavy whipping cream and powdered sugar until it forms stiff peaks. 

Frost the cupcakes, garnish with more tutti frutti and serve!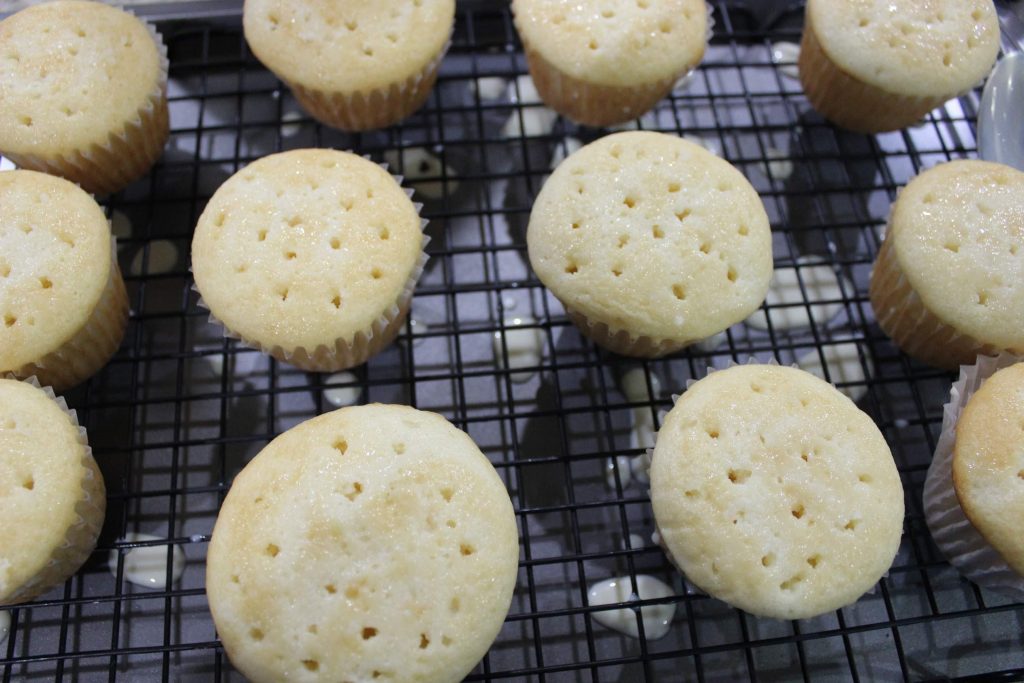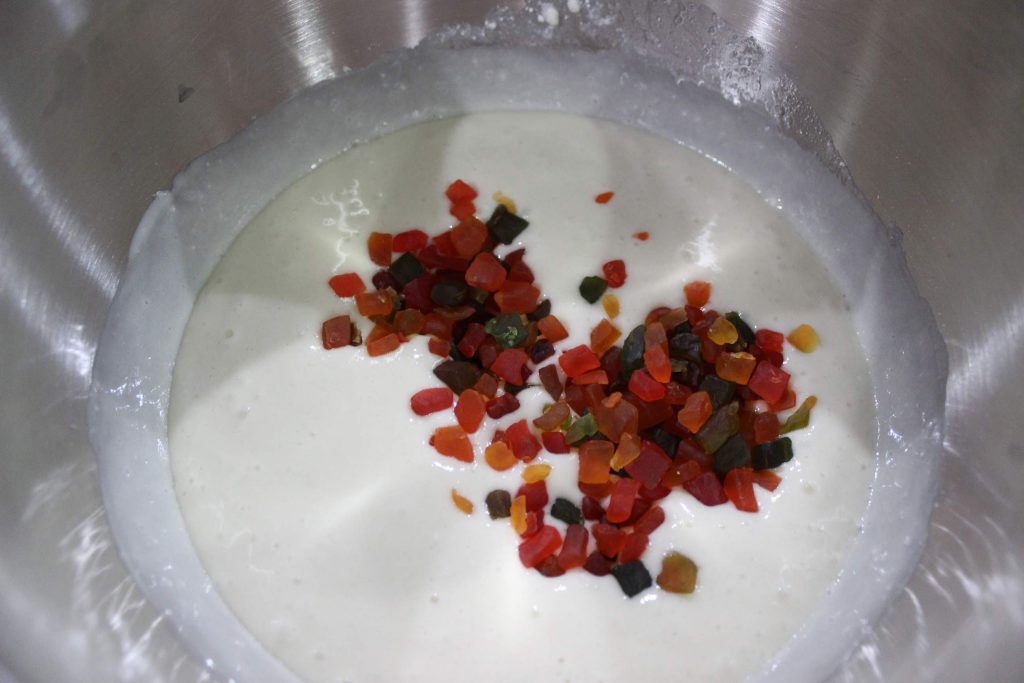 Notes: 
Tutti frutti can be found at any local Indian grocery store. 

You can use a toothpick to poke holes into the cupcakes as well, that just won't soak in as much liquid. 

The frosting is VERY delicate I suggest frosting the cupcakes RIGHT before serving.