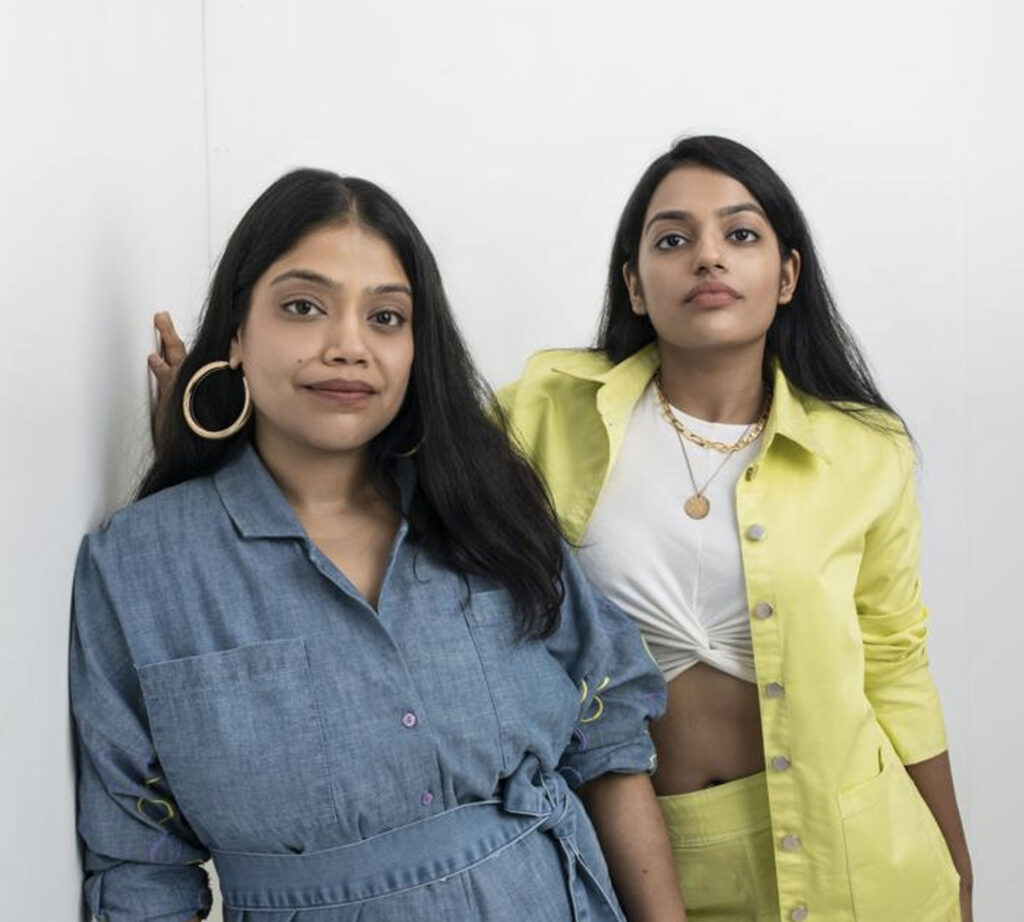 Sister duo Ankita and Gayatri Bansal have officially become household names. You may recognize Ankita Bansal as the empowering and strong woman from the Netflix original, "Indian Matchmaking," where she was looking for love and knew exactly what she wanted — there were no compromises and her boss babe attitude won the hearts of millions around the world.
View this post on Instagram
But before Ankita became the strong and independent Delhi damsel in search of a groom, this young woman partnered up with her younger sister, Gayatri, and started a denim brand called THERE! The two talented ladies have set out to build a denim empire and there is no stopping them now. Although neither Ankita nor Gayatri have a formal education in fashion, their passion for the industry and business brought them together. THERE! was founded three years ago and has been going strong since! Ankita is self-admittedly the creative whiz while Gayatri is the brains behind the business operations and logistics.
View this post on Instagram
Sales went through the roof after Ankita's stint on "Indian Matchmaking" — everyone wanted to rock THERE!'s unique silhouettes and support the young woman who stood for finding an equal partner, someone who respects her for her passion for her work and who she is as a person. The girls had to pivot to cater to the thousands of international orders and it was chaos, to say the least; they knew that this was a good problem to have.
Fun, chic and extremely warm, both Ankita and Gayatri sat down for an exclusive chat with Brown Girl Magazine. We had an incredible time talking about how THERE! came to be, the support they've seen from their family, what it means to run a business amidst a pandemic and how they had to change their business model post the eventful year that 2020 has been.
Tune in below to watch what the girls had to say: