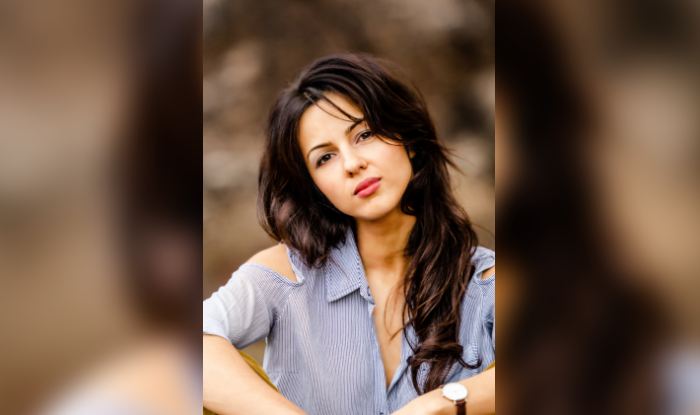 Finding a balance between my South Asian heritage and my American reality has always been a challenge, but actress Annet Mahendru has always had one more identity to toggle with. In between gushing about the hot celeb weddings of the past year, dating in Los Angeles, her adorable family and husband, Louie, and making fun of the pathetic fruit plate I ordered for lunch, we found some time to talk about Mahendru's rise in the industry, and how her background played a hand in her big break as 'Nina' on FX's "The Americans."
Born to a South Asian father and a Russian mother, Annet Mahendru grew up surrounded by everything from Bollywood films to experiencing the St. Petersburg's famous ballet, art and theatre scene.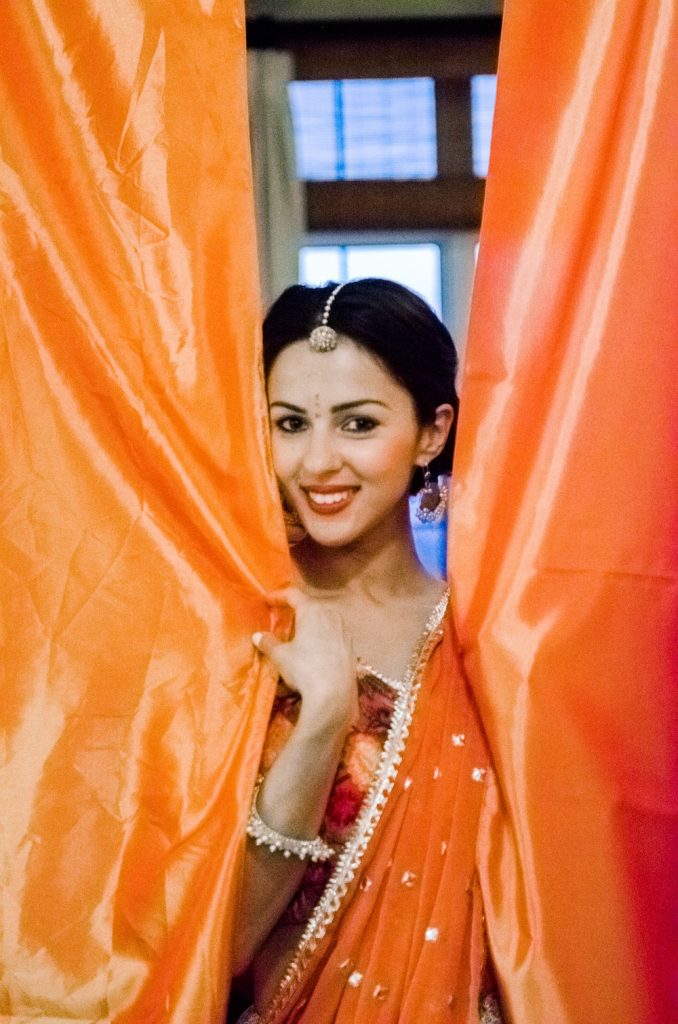 Me: How much would you say that Indian culture is present in your home life today?
Annet Mahendru: It's abstractly present. I'll do a puja every once in a while. I did Bharatanatyam for a while in LA and my son would love to watch. So, it's present as much as I can make it feel like home. I was baptized as Russian orthodox but then we would go to temples with my grandma. It was fun to imaginatively connect the two cultures of my mom and dad into one that made sense. It's like living in an abstract space. I always loved how the Hindi celebrations were so elevating and colorful unlike a catholic mass which feels super rigid sometimes.
She told me how she grew up on Sridevi (excellent taste, Mr. Mahendru) and how she would "bust out her lengha" and dance whenever a Hindi song came on. She went on to describe how having a Mehndi party before her church wedding was important to her and how after her dad gave his toast, he opened the dance floor with the song "Choli Ke Peeche Kya Hai," one of her favorites and, if I do say so myself, quite the banger.
Annet Mahendru: I just loved how everyone went all out once the song played. It's not like a waltz, you know?
Mahendru moved from Russia to the United States at a young age and was always drawn to the arts and acting. She and her family lived on Long Island, and she would go into the city and audition for plays and Indie films, do some modeling, and take classes at the HB Studio. With no artists in her family, she tried everything to get noticed in front of a lens.
Me: How did your parents react to you hustling within the arts like that?
Annet Mahendru: My dad wanted me to do something sustainable, as most Indian parents want for their children. He wanted to make sure I'm safe and he didn't know anything about this world [the arts] or how it worked. My mom was always curious about it, I think. She started singing later on in life and it inspired me to also explore the arts.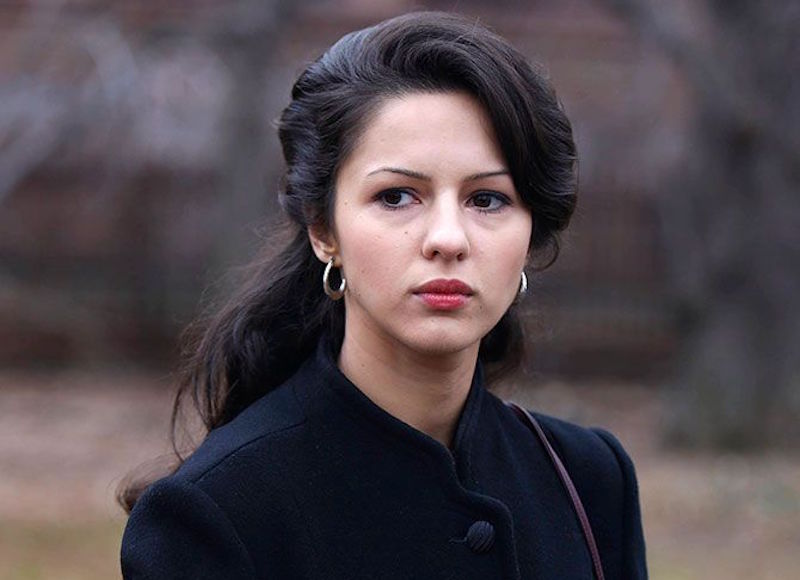 Me: And now the question I'm sure you're tired of answering but I, unfortunately, must ask… How did the opportunity for "The Americans" come up?
Annet Mahendru: Well I was doing a lot of comedy and so that's what I thought I would end up doing. The director [for the "The Americans"] saw my commercial reel and there was a black and white Ray-Ban ad where I was speaking Russian. Up until then, I'd never really done anything Russian because I don't look like a typical Russian girl with the blonde hair and blue eyes. So, I never in a million years thought that would be my breakout. My husband coached me for the role and then all of a sudden, I went from not being able to do a Russian accent to being a straight up Russian girl from the '80s.
Me: And it was such a specific role at that. Did you have to do a lot of research for it?
Annet Mahendru: My dad was a journalist who had covered the Cold War, so I talked to him and used my mom as a mold for the truly Russian aspects of the character. I also have those memories of Russia, but it was still a lot of work. 'The Americans' is a really dangerous world.
Mahendru talked about how playing Nina became a bit of a bipolar existence. She explained how when you work on a show for many years, your character really becomes a serious part of you and how her world becomes your only world.
Me: Did you ever get tired of being Russian? How does playing the same character for so long impact your life?
Annet Mahendru: It was challenging. It was my breakout role, so it became this huge deal. It was a transformative experience, but at times I had thought I'd hit rock bottom. But that's a good thing because that's how you grow and learn more about yourself and learn more about life.
Me: I imagine hitting rock bottom during your first big break is something that's unavoidable?
Annet Mahendru: It's like having a baby or getting married. It's this great and anticipated thing, but when it happens it's also the scariest thing and shakes things up. But if you really want to do something, you'll find a way to do it and work through it. That's just human nature.
"The Americans" is one of my all-time favorite shows. It's smart and sharp, but Nina's role is one of the racier ones in the show. It got me curious about the Russian stereotypes that persist in American culture: communism, promiscuity, notes of betrayal. I'm sure Annet always had to battle the stereotypes that come with being South Asian but wondered if she ever had an uphill battle with Russian stereotypes as well.
Me: Did the fear of embracing a variation of Russian stereotypes or the intensity of the role make you feel like you'd be betraying yourself? And your mom?
Annet Mahendru: Playing a Russian was so close to home so yes I felt like I really had to protect Nina and I didn't want to be this 'stereotypical Russian whore.' After all, she breaks up a marriage and is naked in the first season. The writers had made Nina so special, so I wanted to make sure that when I played her, and she was naked, she was still special and respected. But I always struggled with where to draw the line — all actors do. When do I say no? When can I say no? But you find a balance and a way to always stay true to yourself and the character.
Me: Did your Indian heritage ever influence Nina?
Annet Mahendru: Definitely. It helped me make her really unique. Her warmth and coyness came from that side of me. Russian women can be pretty icy, but I wanted Nina to break that mold, embrace a side of her she was probably made to subdue.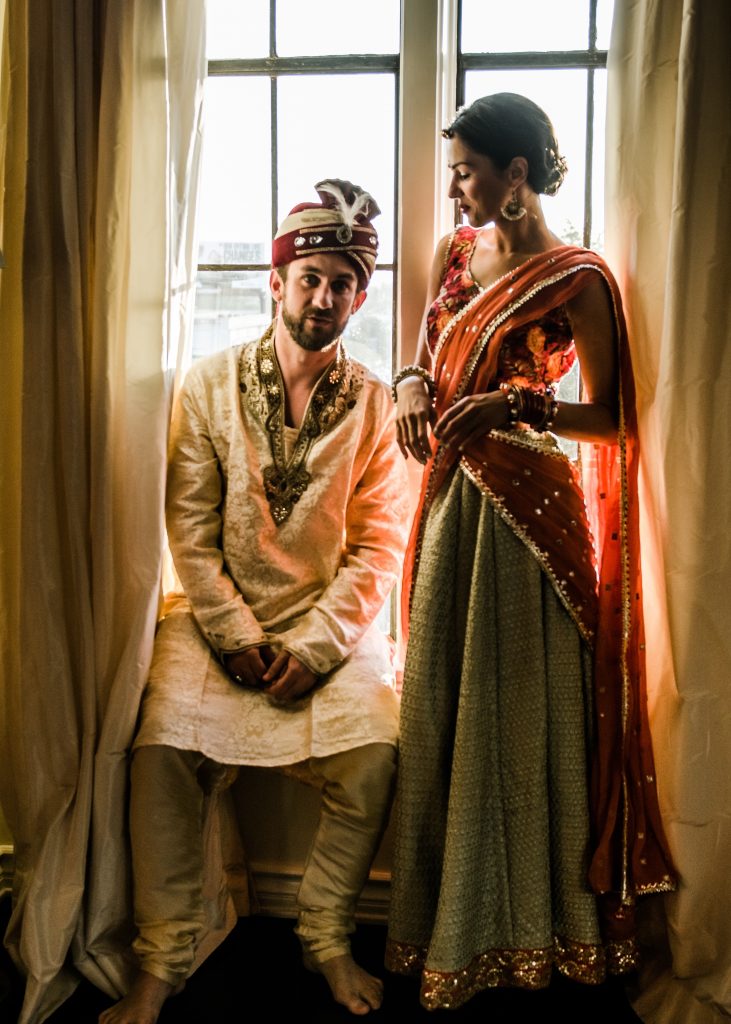 Me: Was it difficult to manage wanting to have a family and acting? How did you find a balance? Did you feel any pressure to not settle down because you were clearly having a lot of momentum with "The Americans?"
Annet: My dad's initial concern was that this career is so promiscuous. Not only that, but he had concerns about everything he had heard from the outside about this industry. He wanted me to have a career, but how could I do this while pregnant? I had these concerns too. But after "The Americans," I realized that I wanted to ground myself. I always wanted a big family, and sure my career stalled me a bit because there is that fear when you don't have any familial connection to the business that 'oh no one will hire me if I'm pregnant.'

And even when I was up for a proof of concept film I took my baby and we would break every two hours to breastfeed, and they were okay with it, which I always just assumed that they wouldn't!
My favorite part of meeting Annet Mahendru was her attitude of working hard to have it all. She started her career by hustling as soon as she knew what she wanted to do. With zero connections in the industry and an identity that was difficult to find a community in she started from the bottom; from submissions on LA Casting like many of my aspiring actor friends are doing today.
Not only has Mahendru risen, and continues to rise as an actress in influential television, but she has also found a way to start the family she has always wanted without compromising on her own dreams, while always finding room for both her South Asian and Russian heritage.