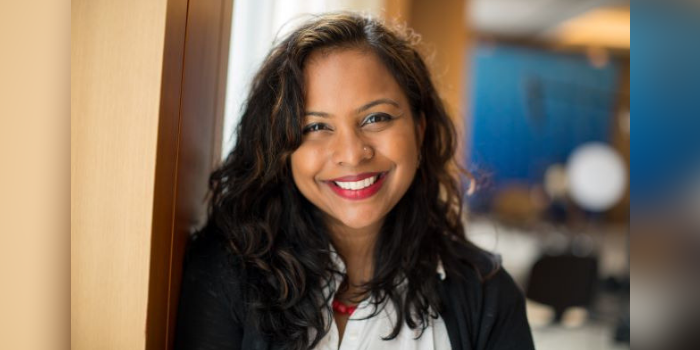 If you are struggling to find time, space, and energy for yourself, YOU-time starts now. Dear Shanita: Self-Care Support for the Weary is here, helping you eliminate stress with self-serving support.
Authored by certified transformational life coach Shanita Liu, this advice column fields your questions and struggles related to self-care and offers compassionate, keep-it-real advice so that you can ditch your depleted state and move into excellence.

So, what is the purpose of "Dear Shanita?"
Shanita believes that working nonstop is toxic, and the remedy is love — for yourself, first and foremost. This includes implementing self-care, which simply means engaging in activities that promote goodness and kindness to yourself so that you can enhance your overall well-being. Self-care also includes practicing awareness — knowing when your resources are running low and stepping back to replenish them rather than letting them all drain away.
Keep in mind that practicing self-care IS NOT EASY, especially because our previous generations neglected personal wellness — how could they routinely relax and unwind when they were on their grind supporting their families, businesses, and communities, amidst colonization, marginalization, and immigration? Shanita believes that you don't have to rock the unsustainable lifestyle that you inherited — you deserve to feel a sense of joy and inner peace even with A LOT going on.
In 'Dear Shanita' you can expect to gain clarity on what's cramping your self-care style and receive helpful tips on how to carve out the you-time needed to crush your goals like a BOSS. Ultimately when you learn to take care of yourself, you'll feel inspired and empowered to pursue the things that make you ridiculously happy.
Shanita totally gets it. Her struggle was all too real:
I didn't have any role models in my life to demonstrate what self-care looked like. Everyone in my family worked their tails off. Naturally, I became a workhorse too," Shanita said. "For years I worked without breaks and went the extra mile to prove myself to others. It was getting harder and harder to keep it together while trying to be the best daughter, wife, career-woman, homeowner and mom-to-be.

But something needed to give because I couldn't keep living with that overwhelming sense that I was drowning. After stepping off the train where I was ugly-crying on my way to work, I affirmed that I had to change my lifestyle, or I was seriously going to lose it. I needed to talk to someone about my situation, so I turned to a life coach who changed my world." she said. "The coaching experience taught me how to turn my attention back to myself and my needs, and when I did, I was able to unleash my power, connection to spirituality, fierceness, creativity, and confidence. I immediately became a coach and dedicated my life's work to helping deserving brown girls like you—because I don't want you to suffer solo like I did.
Have a question for Shanita?

And it may be answered in a future column. New responses will be released twice a month.