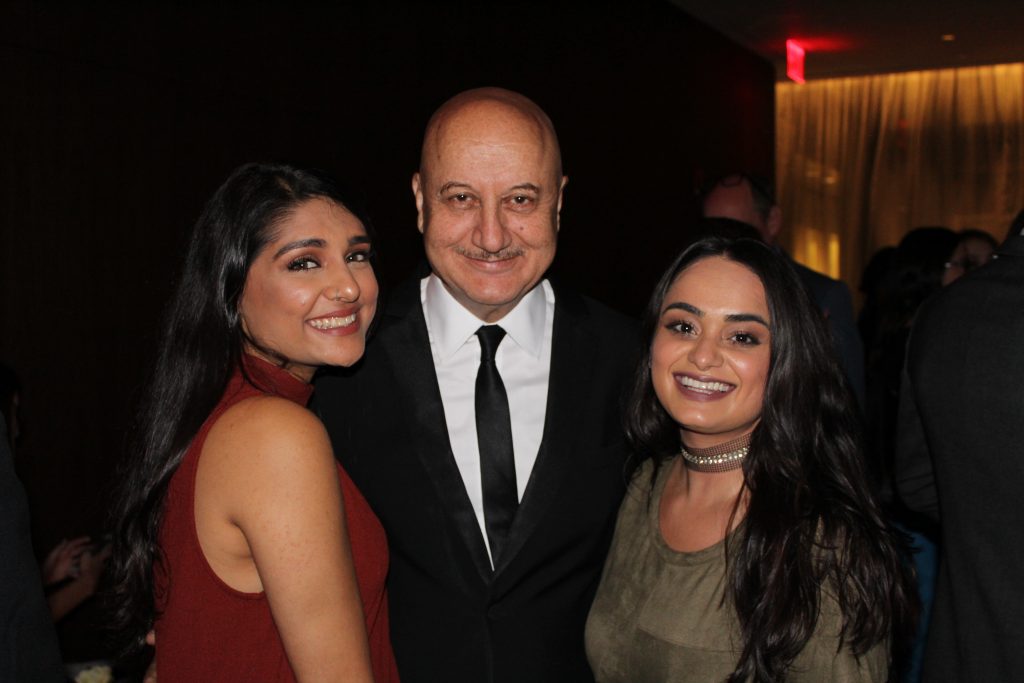 NBC hosted its fall premiere party on Thursday, Sept. 20 at the Four Seasons hotel in New York City, and Brown Girls Trisha Sakhuja-Walia and Kamini Ramdeen were in attendance to get all the deets. This year's fall lineup includes returning favorites like "This is Us," "Will & Grace," "The Voice" and season 20 of "Law and Order: Special Victims Unit," but there are also some new additions and surprising schedule changes.
NBC made headlines earlier this year when it saved FOX comedy "Brooklyn Nine-Nine" from cancellation, which is now set to premiere early next year. Another major change for the network is its #OneChicago Wednesdays, with Dick Wolf's "Chicago" franchise (including "Chicago Fire," "Chicago P.D." and "Chicago Med") airing all in one night.
Three new series—"Manifest," "New Amsterdam" and "I Feel Bad," a comedy starring Indian-American actress Sarayu Blue—have also joined the NBC roster, and one of the iconic faces of Hindi cinema is amongst the network's new regulars.
Everyone's favorite filmy dad Anupam Kher plays neurologist Dr. Vijay Kapoor on "New Amsterdam." Inspired by Bellevue Hospital in New York City, the show follows one medical director's mission to do the impossible – reform the health system with patient care at the forefront of his plan. He aims to improve the working environment for everyone, from the janitors to the nurses and doctors, all while trying to evade his bosses, fix his relationship with his wife and deal with a life-changing diagnosis of his own. With a team of doctors reenergized by his burst of defiant fresh air, Dr. Max Goodwin is ready to shake things up at the oldest public hospital in the nation.
https://www.youtube.com/watch?v=vY_5EvoL1Is
We spoke to Kher at the NBC premiere party last month about his new role, the differences between the two entertainment industries and his next Bollywood project.
Here's what he had to say:
What's your favorite part about your new show, "New Amsterdam?"
"It's a medical show with a lot of heart in it. It's a show that celebrates the possibility of hope. It's a show that makes you believe in the medical profession. It talks about the nobility of the medical profession and doctors, and I think that's what the most important thing is.

In today's time, it's very important to be hopeful about life, to believe in goodness. We have stopped believing in goodness. This show gives you that."
What's your favorite part of playing a doctor?
"My favorite part is that I have to learn lines in English, and it makes me feel like a struggling actor who has a little bit of money."
https://www.instagram.com/p/BmwFiwZnGIU/?utm_source=ig_web_copy_link
What are the biggest differences between Hollywood and Bollywood?
"Now there is not much of a difference. Earlier there used to be. There is a great amount of professionalism. People over here, I think, do a lot of pre-planning and things like that. We are larger than life as people, so we take things a little more differently, a little more easily. Otherwise, we have equal amount of talent, both behind the camera and in front of the camera. We have the most talented people also, so I don't look at it from that point of view.

I made a shift to this place because people have started calling me 'veteran,' 'legend.' When they start doing that, that means they want you to retire. I have another 30 years of work left."
At the end of the day, no matter how American we are, we're always going to be Indian. Tell us about your next Bollywood project, if you can.
"I'm doing one film only that's called 'Accidental Prime Minister.' It's about Dr. Manmohan Singh's 10 years as prime minister. That's all I'm looking at."
https://www.instagram.com/p/BoRar_6nHLX/?utm_source=ig_web_copy_link
When can we look forward to it?
"The 21st of December. It's ready. I just have three days of work left."
As someone who has been in this industry internationally for so long, what's your advice to the young struggling actor deciding if this is the path for him or her?
"You have to go on and on and on, and never give up because, according to me, failure is an event, never a person. If you don't give up, you have to make it. It's simple."
We're so excited to have another familiar face represent South Asians on American television, and we look forward to the next episode of "New Amsterdam," which airs Tuesdays at 10 p.m. EST.