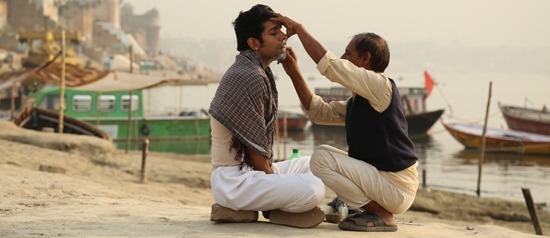 by Kanika Monga – Follow @DrKanikaMonga
The India Kaleidoscope Film Festival, now two years old, opened in New York City in November, featuring Indian regional, and independent films. The films, made by today's most progressive filmmakers, ranged over a variety of topics. "The Brawler" by Anurag Kashyap and Priyanka Chopra's "Pahuna" were a couple of the highlighted films that premiered at the festival.
Anurag Kashyap, the genius behind films like "Dev.D" and "Gangs of Wasseypur," hosted a Q&A session after the U.S. premiere of "The Brawler (Mukkabaaz)." 
Aspiring boxer Shravan (Vineet Kumar Singh) slogs day and night to achieve his dream of being a recognized boxer. Things go awry when he falls in love with a high-caste, mute girl who happens to be the niece of his arch nemesis, the head of the state boxing federation. Shravan soon finds out that in India, boxing is about everything else but the sport, which is heightened by the volatile political climate of Uttar Pradesh.
The actors, including Jimmy Shergill, as the corrupt, power-hungry head of the boxing federation Bhagwan Das, portrayed their roles with utmost justice.
The symbolism scattered throughout the film seconds the mastermind of Kashyap. From the subtle inferences from the songs, to the powerful dialogues and juxtapositioning every bit of the movie appeared purposeful and vital. Taking the true story and portraying it without embellishment takes true skill and dedication to storytelling—kudos to the team for sharing the story how it really is.
This is based on a true story. How did you come across the story?
I cannot reveal whose story it is. But I have been working with Vineet, the actor, for a long time. He came across the story, and wrote a script. He brought the script to me, and my response was…find me a pro boxer in the country!

What I really liked in the script that he found that a lot of times people in India take up sports merely to land government jobs. At that point I decided to explore that more. Why was that? I knew I wanted to tell that story but at that point, I was not sure what the story was going to be. I wanted to explore sports politics, and why India performs so badly at sports.

I told Vineet that I would make this movie only if he became a real boxer. He started coaching in a village with a guy, and I got a lot of insight about the sports scene in India through that. During that process, I found this story, about a guy from a village who could have been a champion. We switched up the location to protect privacy of this individual though.
How did you find the actress?
I've seen her [ Zoya Hussain] performances. She had been working on independent films. I like actors that give me a lot of time. Vineet, had to learn boxing, and she had to learn sign language. I sent them both off of Mumbai to train while I worked on the script.
Did you watch any boxing films?
I did watch a lot of films but then we spent a year recording how the tournaments were in India and learned about boxing through that. We wanted to shoot it exactly the way it was. In India, people only watch cricket. Nobody else watches any other sport. It is pre-decided who will represent the states. The athletes travel in economy and the bureaucrats travel in first class. People will only like sports if there is a champion. The system has failed at creating real sportsman.

In the movie, there are real boxers that Vineet competes against. Even real referees. Vineet had to really learn how to box. There was no choreography when it came to the boxing sequences. I put Vineet in a ring with professionals and said to box. To me, the film was not about boxing it was a bigger message.
Tell us about music.
Again, I wanted to find people who had a lot of time for me. I usually work with people who are simultaneously working on other projects. This girl wanted to be a singer, and she would stand outside my house every day. She shared a song with me, and I asked who composed it, and she said it was her so I asked her to do music for my film.

The lyrics were made by a talent I had discovered on Facebook. He was a poet who would write about the political state of the country. We deal with censorship in various ways. What we can't say directly, we say through music. I've been dealing with it for a long time.
One of the main characters in the film is mute, how did you direct her?
I did not pay any special attention when I was shooting Sunaina, who played a mute character. That is why it was important for her to make sign language her own language. I wanted her to naturally be able to express herself.
What was the motivation behind this film?
We had been watching a lot of biopics lately. Whether or not it is true, they all become patriotic at the end of it. It seems like they say what sells more than what is actually there. Somehow they all seem very false, specifically sports biopics. I wanted to show what was going on. A trigger was Narsingh Yadav's story, and how he was thrown out of the Olympics.

The intention was to bring out how a lot of people show false nationalism by just saying or not saying "Bharat Mata ki Jai." That's how the atmosphere is right now. Especially if you look at what's happening with 'Padmavati' and the elections coming up. If you look at the beef lynching cases in India, most of them are to settle personal scores. They get away with it because they are done in the name of the cow.
What is your writing process like?
I just write. I articulate better when I write and it flows out. After I finish, I can tell what I'm writing. My process is to lock myself out and to write. I don't stop to think. I let it stew. It also helped that it was set in UP [ Uttar Pradesh ] since it's my home ground.
Do you have filmmakers outside of India that serves as inspiration for you?
I watch a lot of movies. I can name filmmakers from every country. I've been watching movies since I got to New York and I've already finished six in two days. I would say that I have the largest personal library in India.
Talk to us about the censorship in India.
You can't wish it way. I've fought it for a long time and with all the governments. The thing is that there is a thought process that censorship is needed. You can not force that argument. You just have to learn to deal with it. You have to go through the whole process.

In India, cinema has to be healthy entertainment—healthy and entertaining. Our biographies are very controlled. That is how censorship is. I have to be honest with my work but I have to do that without particularly pointing a finger at anyone in particular.

For this film, I aimed my finger at the bigger social issues instead. We have a tradition of folk songs, where we talk about everything. For example, wedding songs talk about sex but we don't mention sex in movies. We took the song, 'Bahut Hua Samman,' and made our own version. If people search for it, they will find the original song and find where it was borrowed from. With censorship, you are eventually fighting a mindset, which is a very long battle.
You do not want to miss this carefully crafted story that resonates with India's current situation. Watch it for great music, direction, acting, and its honesty.
[su_divider]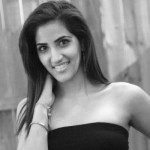 Kanika Monga, a graduate from the University of Texas, is a doctor by profession at the Texas Medical Center. She is a lover of all things creative, and cuddly. Her weaknesses include sushi and sparkling wine. Follow her on social media as she muses over life in her white coat and stilettos—Instagram: Kanika Monga, Snapchat: KandyK579, and on Twitter: @DrKanikaMonga