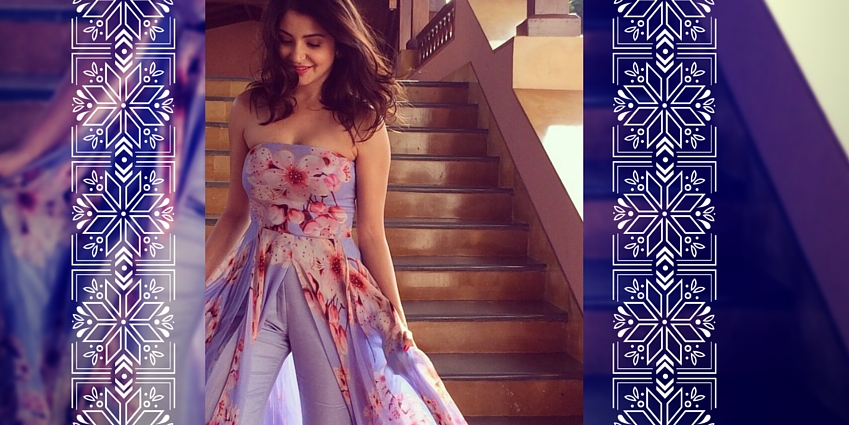 Anushka Sharma has had quite a year in film in 2015, filled with both ups and downs. After being a part of the highest-grossing film of all time in Hindi cinema last December "PK," Sharma continued to show her range and acting prowess in "NH10," which she also produced. She received high critical acclaim for her performance, in which she was the main protagonist, and also carries out some pretty gruesome acts for a Bollywood heroine.
Sharma's next 2015 release was "Bombay Velvet," with co-star Ranbir Kapoor, which received mixed critical reviews and flopped at the box office.
[Photo Source/Instagram]
Sharma's final film of 2015 was Zoya Akhtar's "Dil Dhadakne Do," with a star-studded ensemble cast alongside her. Sharma played a supporting character, Farah Ali, who is Ranveer Singh's love interest in the film. The film did well at the box office and also had mixed reviews.
Recently, Sharma gave an interview to Anupama Chopra on Film Companion's Youtube channel, celebrating Sharma's seven years in the Hindi film industry. Sharma and Chopra engaged in a very candid discussion about sexism and the double standards that the actress has witnessed and faced while in the film industry. Sharma spoke frankly about the wage discrepancies between actors and actresses, the lack of strong female roles and the perception of females in the film industry.
From Sharma's comments, it is clear that gender discrimination even affects the popular actresses in Bollywood in more than one way. Sharma opened up about the troubling discrimination against women and how deeply ingrained it is in Indian society.
Sharma on the lack of substantial roles for actresses and the view of women in Bollywood:
"Girls are just expected to be good looking, look nice, and just be enough interesting for a guy to fall interested in you in a film…In India, it's reflective of your society. That's the way we want to look at women."

"Men can work as long as they want to, even if they've aged, they're still heroes…which is fine, and I have no problem with that. But why is it that women are only okay 'til they are young. They're only desirable…There's a sexual connotation attached to this, so we are actually [only] looking at women that way in films."

"If I am doing a film in which my role might be a bit more than a guy, I know for a fact that none of the guys are going to do that film. Even if it's a great role…"

"If you are asking for something you think you deserve, you are a b****. 'She has attitude'… If [actresses] are making a suggestion, they're asking for something, they're making a request, 'yes, she's being difficult.'"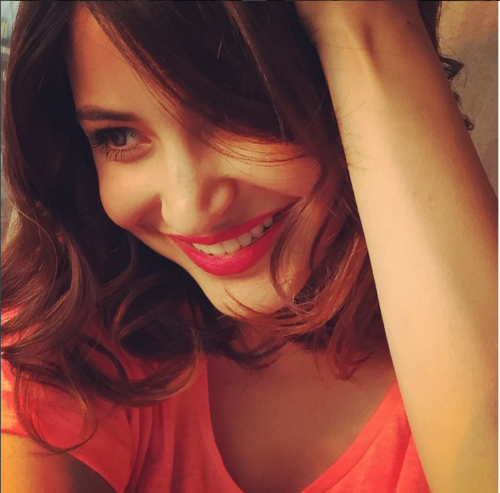 [Photo Source/Instagram]
Sharma also commented on gender discrimination and the wage gap between men and women in the film industry:
"There's a discrimination in general, in term of…even if you're on an outdoor schedule, you know that the guy is going to get a better room than. Why does that need to happen?"

"In my house…I was not treated differently [than my brother]. I never felt like I was lesser, or I was discriminated [against]. I only felt that after I became an actor."

"The problem is that there is so much pressure on [actors] to make a 100 crore film. If a girl makes a 100 crore film, 'she made a 100 crore film.' It's a surprise. For men, you have to make 100 crore film…To use that as a benchmark for success is corrupting the system. And that's why maybe people say it's easier for girls to take risks because no one is expecting anything of them anyway, right?"

"Even if there's an actor who is probably at the same stature as me…[he] would still be paid more money than me because he's a guy…They're not thinking I'm going to treat this one lesser. It's just there. It's ingrained."

"You want respect. When you pay me less money, you're telling me, 'you're not as valuable.'"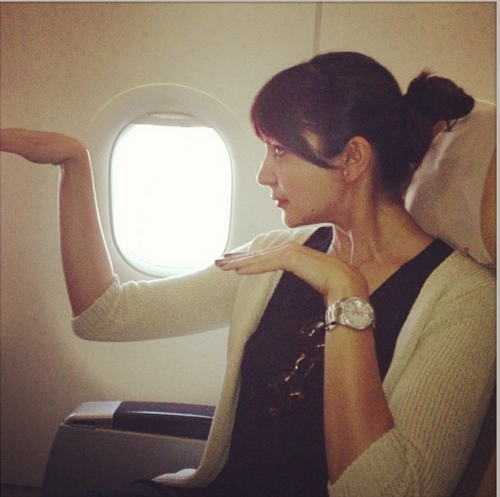 [Photo Source/Instagram]
Sharma also discussed how she deals with the haters on a daily basis:
"I tell myself that if I start to listen to these people and start to let them decide how I should behave and what I should do, then this is not my life. It's theirs. They're controlling my life. I'm not going to give anyone the power to control my life."
Congratulations to Sharma for seven successful years in the film industry, and for speaking out and trying to achieve equality for women in Bollywood. Watch her interview and let us know in the comment section if you agree with her.
[Feature Photo/Instagram]
---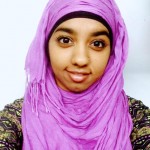 Gabrielle Deonath is a full-time college student. She is a contributor to the teen column, "At The Crossroads," in SISTERS Magazine and the author of the "Hijab Diaries" series on virtualmosque.com. Her dream is to be a journalist and novelist one day. One of her biggest obsessions is Bollywood movies and music. When she's not in class or following her dream of becoming a writer, she most likely is choreographing a dance to the latest song or watching a new Bollywood movie. To read more, visit her blog at hijabdiaries.com.