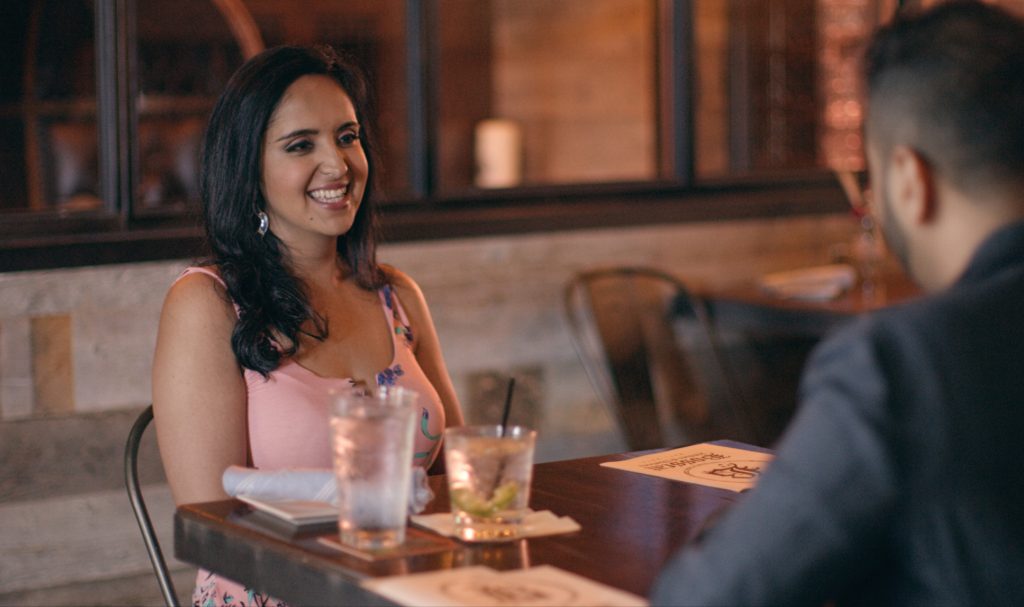 RSVP to our first-ever virtual viewing party on Wednesday, Aug. 5th at 4:3o p.m. PST/7:30 p.m. EST. A webinar link will be sent to your email thirty minutes before the event.
When I first told my friends that I would be speaking with the breakout personality of Netflix's "Indian Matchmaking," Aparna from Houston, their questions were as follows: Why does she hate comedy? Does she not know how to relax? What's the difference between being picky vs. thinking you're better than everyone else? Was she portrayed accurately, in her opinion? Also, what's the deal with being a lawyer if she hates it?
Admittedly, I had formed very strong opinions of a person that I had just met through TV, much like my friends, and had many of the same questions. As I binged one episode after another, my perception of Aparna slowly changed—it was as though I, as the viewer, were dating this version of a woman that I still wasn't too sure about at the end. What was clear to me, though, was that she made quite an impression. Her depiction on-screen was perhaps the personification of her biodata that we had the luxury of assessing in our TV boxes, phone screens, or laptops. And damn, were we all quick to judge.
Like all biodatas, we only have one version of the truth; we don't know the whole story. Aparna, in the straightforward Aparna fashion that we've come to love (or hate), reminded me during our Wednesday afternoon Zoom call that the story arc presented onscreen is very different from the real-life arc she experienced.
"You're watching a heavily edited version of our stories, of the hundreds of hours of footage that we filmed. The point of the show is to talk about Indian matchmaking and arranged marriage, and how the seven individuals progress through meeting with Sima Aunty in the process."
That is to say, the show was never meant to be about the specific cast members, characters, contributors, or whatever you want to call it. In a space that is dominated by Western ideals of dating, marriage, and relationships, "Indian Matchmaking" was meant to be merely a glimpse into a different perspective. But a glimpse, like our quick snapshot of who Aparna is from the five out of eight episodes, comes with a lot of judgment, opinions, and thoughts—one major critique being that the show had glossed over topics such as colorism, casteism, sexism, and classism among others.
"The show couldn't touch upon all the issues in such a loaded area of our culture, which is our understanding of marriage. It was important to me that they showed different archetypes of people, which is what they are, to start the conversations that could be beyond matchmaking—like, 'what is a woman's voice in a workplace?' 'How does she assert herself?' 'How does she ask for what she believes she deserves?'"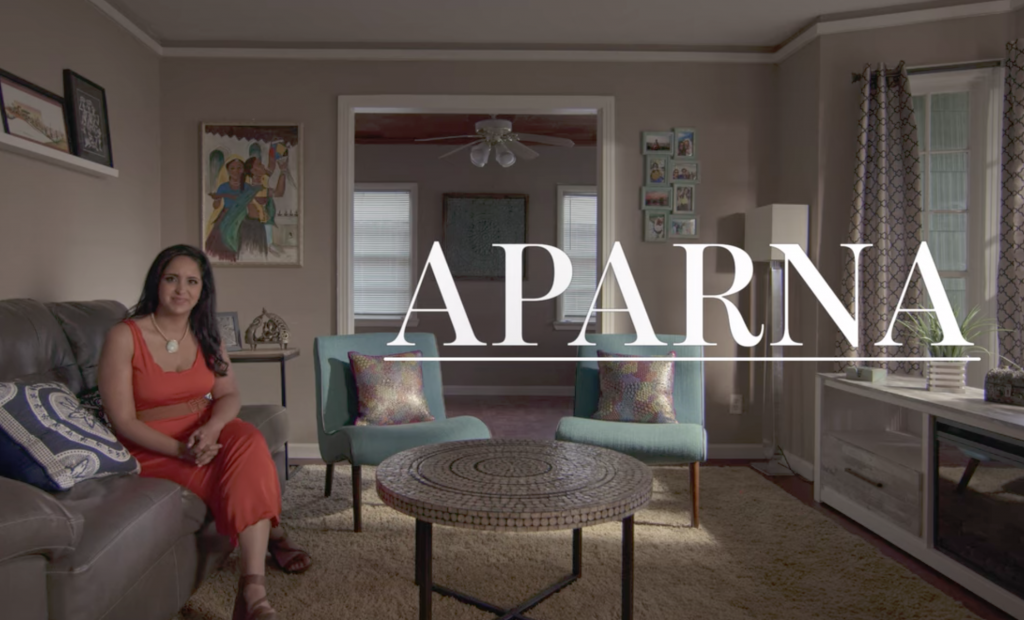 As an Indian woman who grew up in a community where women's voices weren't championed, I was stunned at how sure Aparna was of herself. The Aparna I was meeting through my laptop screen was very similar to the person I saw on screen—there was no pretense or front on who she was. The difference this time is that I got to interact with her, albeit virtually, and therefore was able to see the layers that were lost in translation. On-screen, I saw an edited version of a woman who knows what she wants, how she wants to live her life, and most importantly, who she is. A part of me reacted strongly because I thought that it was maybe too audacious for someone to be so unabashedly herself. Over Zoom, I saw that same woman but this time, I realized that I, along with my friends, was carrying judgment ingrained within us from a young age that a woman who voices who she is and what she wants is too much. Perhaps we reacted so strongly because we weren't able to do that for ourselves.
"I was privileged to be able to stay true to myself. I went to the top schools in America. I have amazing friends from schools who expect us all to be growing and to be following our dreams. These are entrepreneurial women and men who are career-driven. These are people who think you should continually grow and learn outside of your career. That's the bubble I live in, and it's very easy to be this version of myself, or to be myself. It's not only expected of me but also applauded. I feel very lucky for that. I know a lot of women don't have that—they don't have families or social structures that support that."
Her comments made me realize something deeper—it is still considered a privilege to have the space to be who you are for a woman, but very much a given reality for a man, particularly in the matchmaking space. As someone who is still figuring out her own voice, I felt that my quick judgment of Aparna from my binge-watch was very much rooted stemming from the societal voice speaking in my head. But being able to speak to Aparna, woman to woman, I learned that I had much work to do within myself.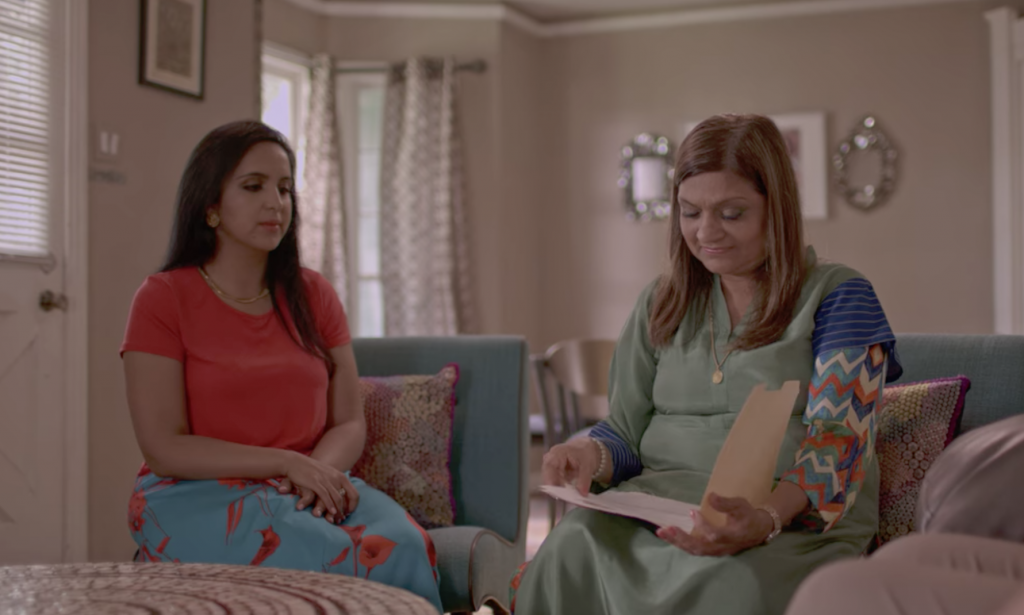 It was then surreal to hear that Aparna herself never went on the show with the intention to empower anyone or give anyone to aspire towards. And yet, women from around the world are flooding her DMs with their own stories of experiences of toxic relationships, and societal and cultural expectations. Just being herself was empowering enough.
"It's so beautiful that [these women] could share that with me and that the show resonated with them in a way that would change their lives for the better. I never say you need to be like me. You need to be yourself  and authentic to yourself and try in your world and sphere to stand up for yourself the best you can. What that looks like might look differently than what it looks like watching me on television."
As a full-time lawyer who is now juggling a side business in the midst of a pandemic, Aparna has faced her share of criticism. Her clear vision of the type person she wanted to marry elicited Sima aunty's continual assessment of her as being negative and stubborn. Many viewers even commented that her 55-minute dates were maybe used to quickly weed out the ones she didn't want.
"I think I'm a lot more thoughtful in what I actually want in the person that I'm going to be with, and that was not reflected on the show. I could've been a more fleshed out character but I think everyone will say the same thing. But, like I said on the show, I like me. So when men reject me or Sima Aunty rejects me, it doesn't matter. I'm working on my growth everyday, and that's the best I can ask of myself."
Her portrayal also begins a conversation about the way we consume TV, bringing us to another critique about what non-Indian audiences would take away from the show. But for her friends and colleagues who aren't Indian, Aparna believes they saw "Indian Matchmaking" as a peek into the process of matchmaking, rather than a whole portrayal.
"I've talked to people in Malaysia, Iceland, and France. Everyone has their own take on the show based on their culture and their understanding of the world. It has sparked them to consider their own cultures and how they view marriage. It hopefully helps them begin these conversations in their homes and workplaces. Maybe it's not classism but it's socioeconomic classism. It's educational elitism."
Apart from speaking with friends, family, and fans from around the world who DM her, Aparna is now constantly giving three or four interviews a day. It seems as though she has taken quite nicely to the newfound fame, or notoriety. She is also up to date with all the memes circulating around social media, such as that of the Bolivia salt flats and her perplexed facial expression, which, to be honest, reflected mine during most of my experience bingeing the show—especially when it came to Geeta, the other matchmaker featured on the show. Even though Aparna and Geeta never met, Aparna also harbored similar feelings.
"You were given these false hopes that Geeta would be different. I remember her telling Ankita that she should move to Timbuktu should her husband have a need. Give up your business. Compromise. Be flexible. That's a conversation you can have with someone but it's not a must unless you really want to. It should not be a matchmaker saying, 'Hey, you're a woman, give up your business and life.' Just because you speak differently or can articulate yourself in a different way, doesn't mean that your thoughts behind it are any different."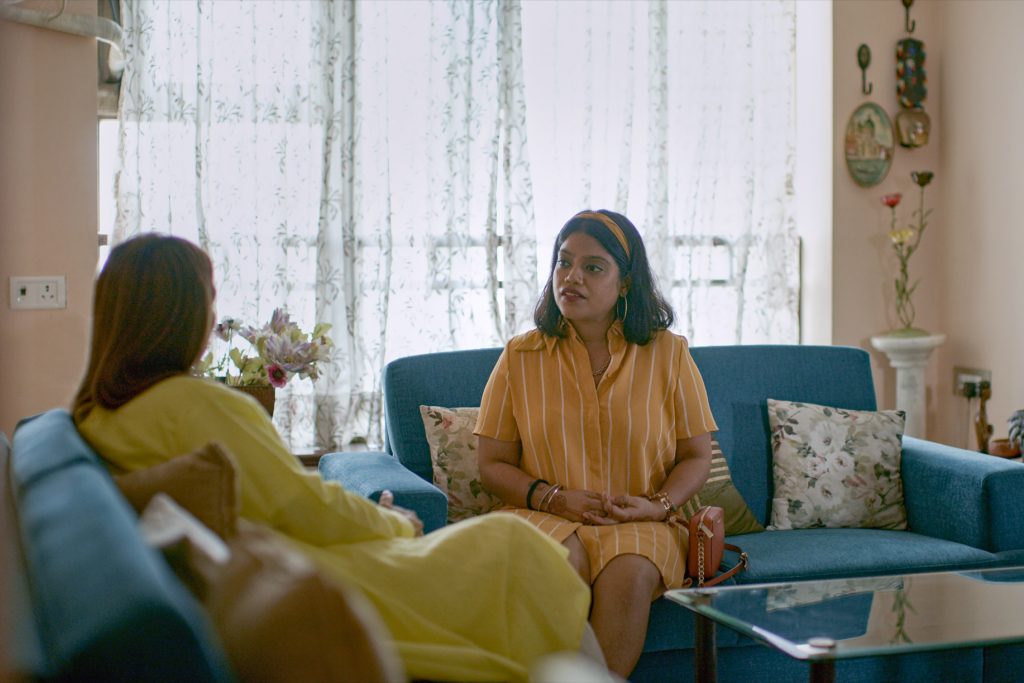 In fact, Aparna has actually been speaking to Ankita every day since the release of the show. Aparna did not learn the names of the other contributors until the launch, and she has found a new set of connections even if they didn't lead to the intended connection—marriage.
"I talk to Manisha, Rashi, Nadia. We check in on each other. I talk to Dilip, Jay, and Shekar. I talk to Shekar the most. And sure, I'm not in a relationship with any of the men but man, are they awesome. I got these friendships out of the show and I still consider that a success. I'm glad that they're on my team and that I'm on theirs."
At the risk of coming across like an aunty, I quickly followed up by asking Aparna if she had connected with anyone lately, or if she had been going on any 55-minute FaceTime dates. But alas, she deleted all her apps once lockdown became a reality. She is spending her time and energy on her passion project instead, a travel company called My Golden Balloon.
"A lot of people have been hard on me for not liking being a lawyer. I don't see what the big deal is. I think it's a very millennial way of thinking—if you don't like your job, you should quit it right away. What are you doing really with your life? And you're like, working in my job… and I'll find other places in my life for my love and creativity, and energy and family. For me, it's Golden Balloon."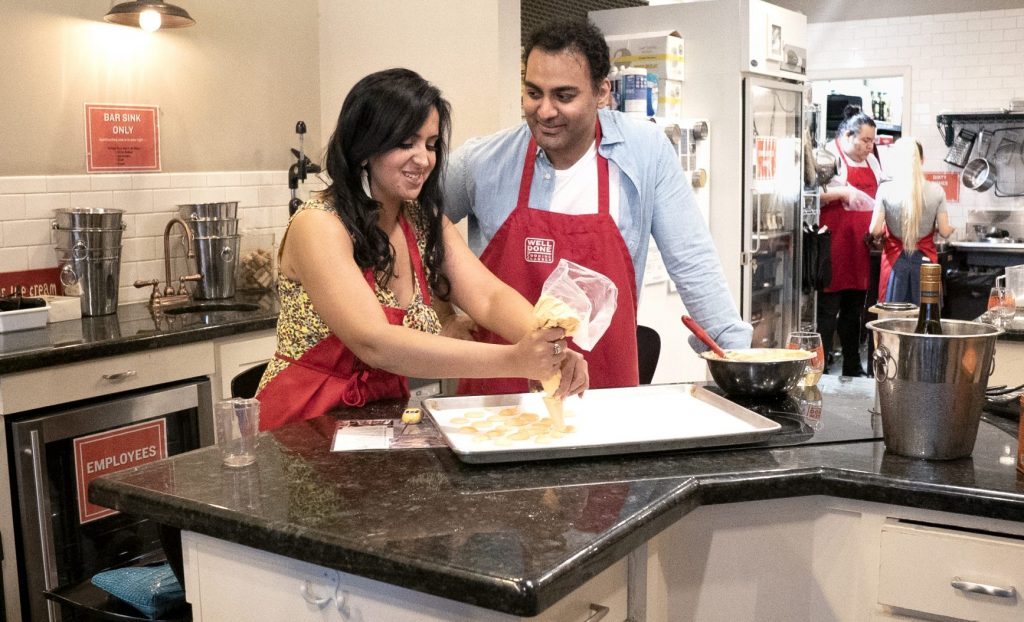 Aparna started the company a year and a half ago with the hopes of doing curated tours. In February, she and her business partner had actually planned the first trip to Jordan. It was during their stop at the airport in Frankfurt on their way home that Aparna and the other passengers noticed that masks were on and the temperature checks were happening. Immediately, the company had to pivot.
"Different countries are opening at different times now, and so we started these three dollar pdfs that are two pages long that are supposed to be a supplement pocket guide. It includes information like 'where would Aparna eat? Stay? Explore? Pamper herself?' It's our way of sharing our love for travel for people whenever they are comfortable traveling."
While an Aparna-approved guidebook sounds like the perfect travel companion, Aparna has moves of her own that she would like to make. "I've always loved New York. With my law license, I was kind of stuck in Texas. It's time to have a change and go to a city that is much more walkable, condensed, and urban. It'd be nice to have a culture in the corner of every street and enjoy that change and energy. We're not stuck, we don't have to be in the same place always."
Her last words resonated with me strongly: We don't have to be stuck in the same place always. This especially holds true when it comes to our opinions, judgments, and thoughts. Indian Matchmaking may have been met with divisive responses but it did something big. Apart from introducing us to Aparna, it instigated conversations about the nuances of matchmaking, the issues within our own communities, and even more so, about how we can hold ourselves accountable within our roles as viewers.