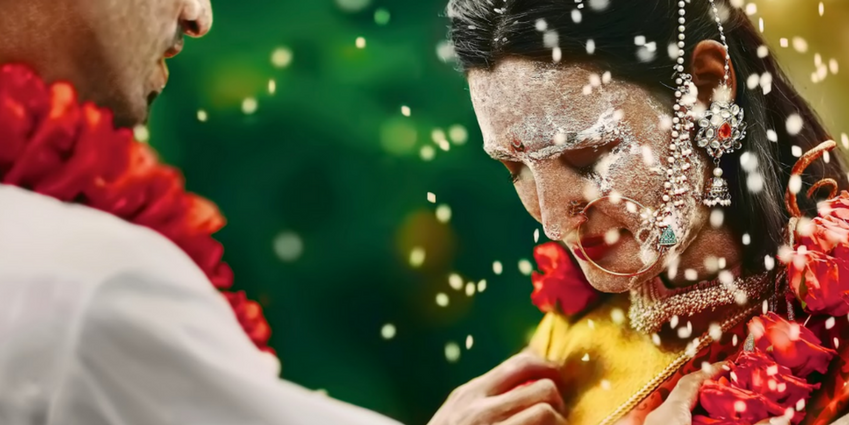 Homosexuality. Skin color discrimination. Female infanticide. Nudity. These are just some of the topics India-born, Los Angeles-based photographer, writer and director Arjun Kamath, addresses through his work.
Kamath recently made international headlines with his photo story titled "Color of our Skin." The story of a dark-skinned Indian girl named Ranika, the photo collage takes the viewer through a visual journey and sends the message that unfair is needed lovely. You can find the Facebook album here.
Here's what we found out about the inspiration behind "Color of our Skin," Kamath's views on Indian society, and the immensely talented Brown Boy himself as part of our "Fast Five" interview series, which introduces budding artists/activists to the Brown Girl Magazine community.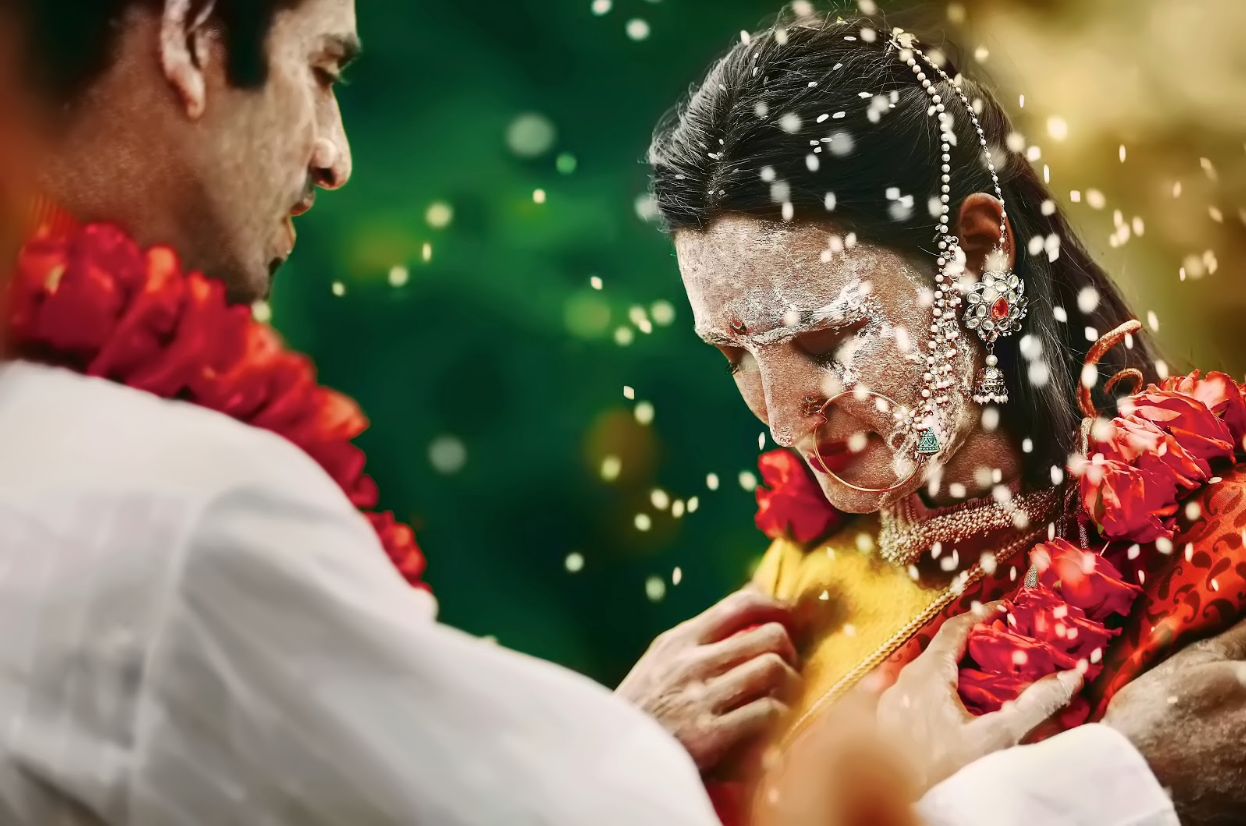 [Still from "Color of our Skin"/Photo Courtesy: Arjun Kamath Photography]
1. Tell us about your background – you were once an IT engineer. What made you transition to photography?
"Growing up in India, I didn't have clarity about what I wanted to do. I only pursued engineering because it was just what my friends were doing, and the only careers we knew of were doctors or engineers. I attended engineering college in Bangalore where I majored in  information science and engineering. But I realized it wasn't something I enjoyed and it didn't bring me happiness. Everything I was doing was a challenge because I didn't enjoy it.

While I studying, I also pursued other extracurricular activities such as theater. I met a lot of creative people in Bangalore, and I auditioned for a few short films and the Bollywood hit "3 Idiots." I actually was in 2-3 scenes of the movie! Even though I was an extra with no speaking lines, it was overwhelming to be on set and see how a film was brought to life. It was lovely to witness the process and at that point, I realized I wanted to soak myself in telling stories, but I wasn't sure how.

'Should I become an assistant?' I thought to myself. But there's a stigma in India that an assistant only serves people tea. I told myself that I needed to confront my fears and study filmmaking at a reputable institution because I realized I liked telling stories through pictures, and people were appreciating the photos I shared on Facebook.

Anyways, I did some research on schools and decided that I wanted to study at the best place in the world to give me the resources I needed to succeed – USC was that school. I applied and thankfully got in. I graduated from the three-year Masters in Fine Arts program in film and television production this past May. I feel grateful to be a part of a passionate and ambitious community of filmmakers and storytellers."
2. This isn't the first time you've produced art/work on a controversial topic – your film "Coming Out" deals with homosexuality in India. Where do you get your ideas from? Who/what is your inspiration?
"My inspiration – what propels me forward – is the agony a lot of people are going through. The ideas I have come more so from awareness – reading newspapers and what was happening around me disturbed me. I thought these things like skin lightening and treatment towards homosexuals were unfair and unjust. Instead of just complaining to friends over a beer, I wanted to see what I could do to bring awareness to the situation. By talking about problems over a nice meal, you're just wasting your own time and other people's time; you're not doing anything to help those around you. I was hoping to be someone who does something about a problem, like picking of trash instead of just pointing out how dirty the streets are.

What drove me to make work like 'Color of our Skin' and 'Coming Out' is the fact that nobody in India is doing anything the issues and I don't understand why. For me, it was just a question of why no one is understanding the situation and why they're not doing anything. There's no difference between homosexuals and other people but in India, they're looked upon as a different breed or category. A lot of my close friends in India were gay but it didn't matter to me who they loved, and they didn't deserve to be treated differently.

Also, I studied in an all-boys school with 3,000 students, yet I didn't know a single boy who was homosexual. This seems statistically impossible since it was probably just a fact that they were scared to come out of the closet. I didn't want people to feel suffocated with their homosexuality and I wanted to encourage them to 'come out,' which is why I made the film."
Coming Out from Arjun Kamath on Vimeo.
3. What has been your own experience with the skin lightening obsession in India?
"I've personally never had any issues with skin color; I'm just an average-colored person in India. However, I had a friend in 12th grade who was very dark-skinned, and I was just thinking one day why she didn't really have any other friends. I realized it was because she was dark-skinned and a lot of people had nasty names for her. She was a very good friend and was always there for me – her skin color was the last thing on my mind. But a lot of guys didn't approach her. The standard of beauty in India is to be fair-skinned, and I have been exposed to people who have been made to feel less competent due to their skin color. This sounds cliché, but it really doesn't matter what your skin color is; it's important to be nice to people."
4. Can you describe your style of storytelling + photography for "Color of our Skin"? Where did you learn your technique and how do you use it to get your message across?
"Well, all of the photos in 'Color of our Skin' were shot in natural light. My technique came from the story itself; I made a storyboard and drew out the whole story, scene by scene. I do my homework for a good two weeks before I do my shoot so that I know my angles and blocking of the characters, where I need the characters to stand, etc. I do have a very strong idea of what I want.

My style is very organic so sometimes I just the action and emotions unfold. I know what emotions I need. I also visit the location of the shoot 2-3 times at different points of the day to see how light changes because it's important for me to feel confident about what I'm doing.

Shooting for 'Color of our Skin' was a lovely experience. The actors knew about the story beforehand and were just as passionate about the purpose of the work as I was, which was very important. We shot the whole thing just over two days in a remote area fifty kilometers outside of Bangalore because more days would have cost more money.

Although I prefer to shoot in the soft light of early morning or evening, we had to shoot pictures throughout the day. There was a time where I shot a scene at 8am in the morning, but the lighting was a challenge because it was inconsistent due to the sun and its shadows. I had to play with different angles. Sometimes, many things could go wrong with the shooting, but I don't have any complaints. Everyone had a good time."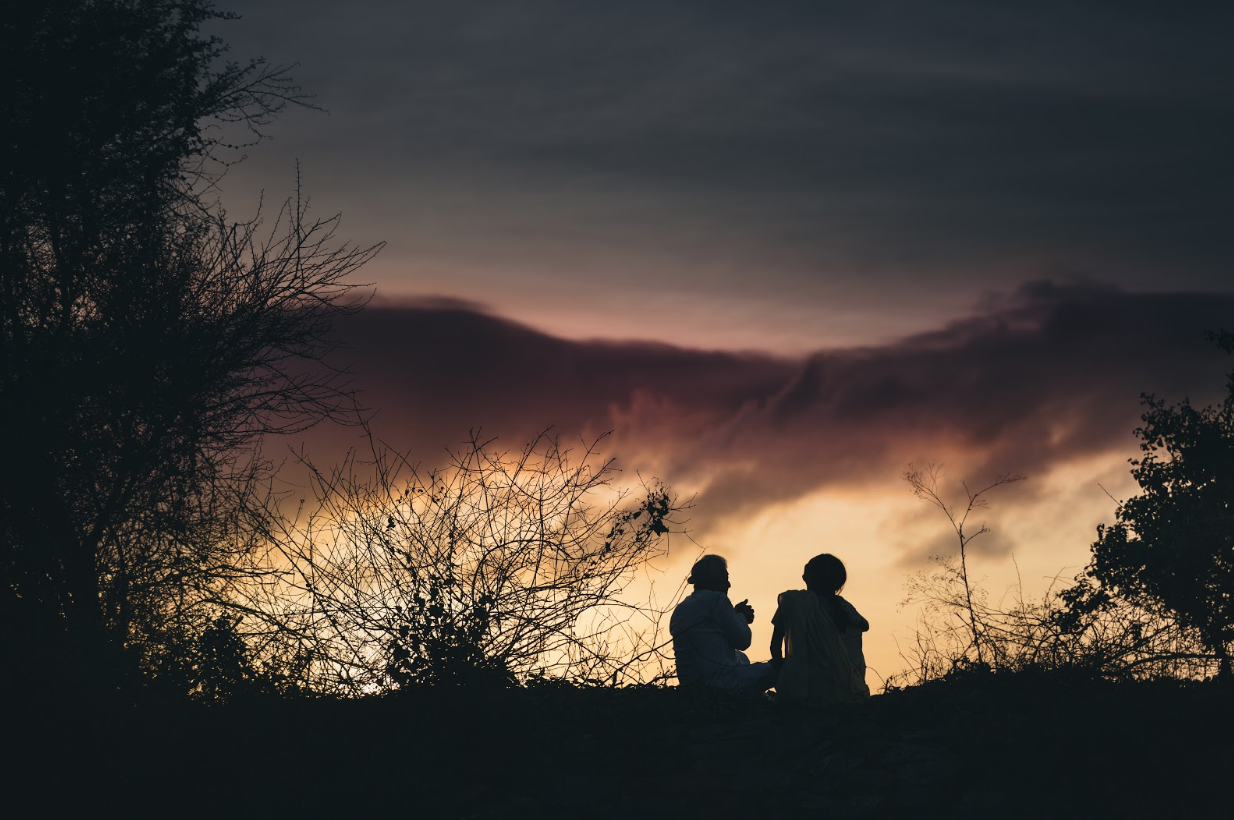 [Still of "Color of our Skin"/Photo Courtesy: Arjun Kamath Photography]
5. What was your goal with making "Color of Our Skin" and what has the reception been like? What do you have in the works for the future?
"I didn't think of the audience because sometimes you then do things for the story that may not work for the story. I just wanted to make the story the best that I could, so I didn't think about whether people would enjoy it or not. If you're telling a good story, an honest story, the audience will come to you if you're doing it for the right reasons. Otherwise, when you want to do too much, the end product does not come out the way you want it to.

The response to 'Color of our Skin' has been overwhelming – women have been responsive from around the world and have been sharing private details of their lives with me. They share their life stories. Deep heartbreaking stories. For example, a woman told me that her grandfather physically and sexually abused her, which she hasn't even told her family about. She was so moved by my art that she told me she wanted me to share her story with the world anonymously.

I don't think there's been any artist in India who has been able to get people to open up like this – I feel overwhelmed that people are opening up like this. I want to do more because people are showing me such love. I feel thankful. I feel like I achieved what I set out to do.

As for my future work, I'm in the middle of producing a film called 'Uncovered,' which throws light on nudity in the world of art. It addresses why people think nudity is empowering and important for art, how art and nudity go hand in hand, and the challenges women face when they are part of such a project.

I think this is an important topic to make a film on because it portrays strong women who are willing to be nude for camera and what they're thinking of in the process. People can be judgmental towards these artists and think they don't have morals or something, but it's important to uncover how these people are wrongly judged. The characters are very strong – they're all women and each of them has different reasons as to why they go nude in front of the camera. These are the stories no one will know unless talked about. I hope to finish production this year and release the film to festivals next year."
---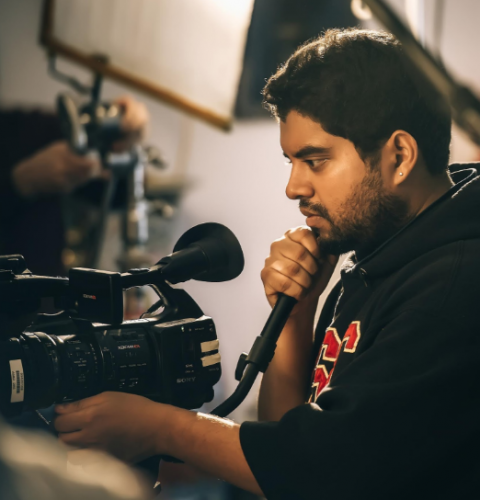 Arjun Kamath is a Los Angeles-based director, cinematographer, photographer. A two-time recipient of the Canon Creative Asia Photography Bronze Award, Kamath wrapped production last summer as cinematographer on his first feature-length documentary in Scotland, titled "Scotch: A Golden Dream." The film will be shown at the Sundance Film Festival later this year to compete with some of the world's best films. His 2015 photo-narrative "Coming Out" took the Internet by storm and was publicized in newspapers around the world and even caught the attention of the United Nations. Kamath followed this up with two other photo-narratives, "Avani," which addresses female infanticide, and "Color of Our Skin," which deals with discrimination based on skin color. Kamath managed to weave magic not only through his still images, but also through moving images. His short film, "The Birthday Trip," on which he was the writer, producer, director, and cinematographer, was released online in March 2016 and became hugely popular garnering half a million views on YouTube and 300,000 views on Vimeo. The short film, which touches upon incestuous rape, is another social evil prevalent in the world, and was covered by news channels and newspapers across India. An ardent lover of films since his childhood, Kamath hopes to direct a feature film in 2018 based on his feature-length script, "With Love, Pendakur," which is a supernatural thriller. Kamath has over 90,000 followers on his Facebook page where he regularly shares his artwork and visual samples.