Nothing good in life has ever come easily. Without putting in work or fighting for it, we can never truly appreciate what comes our way. Resiliency doesn't come easy. Healing doesn't come easy. Just like art, these take time, care and attention to all the little details.
Breaking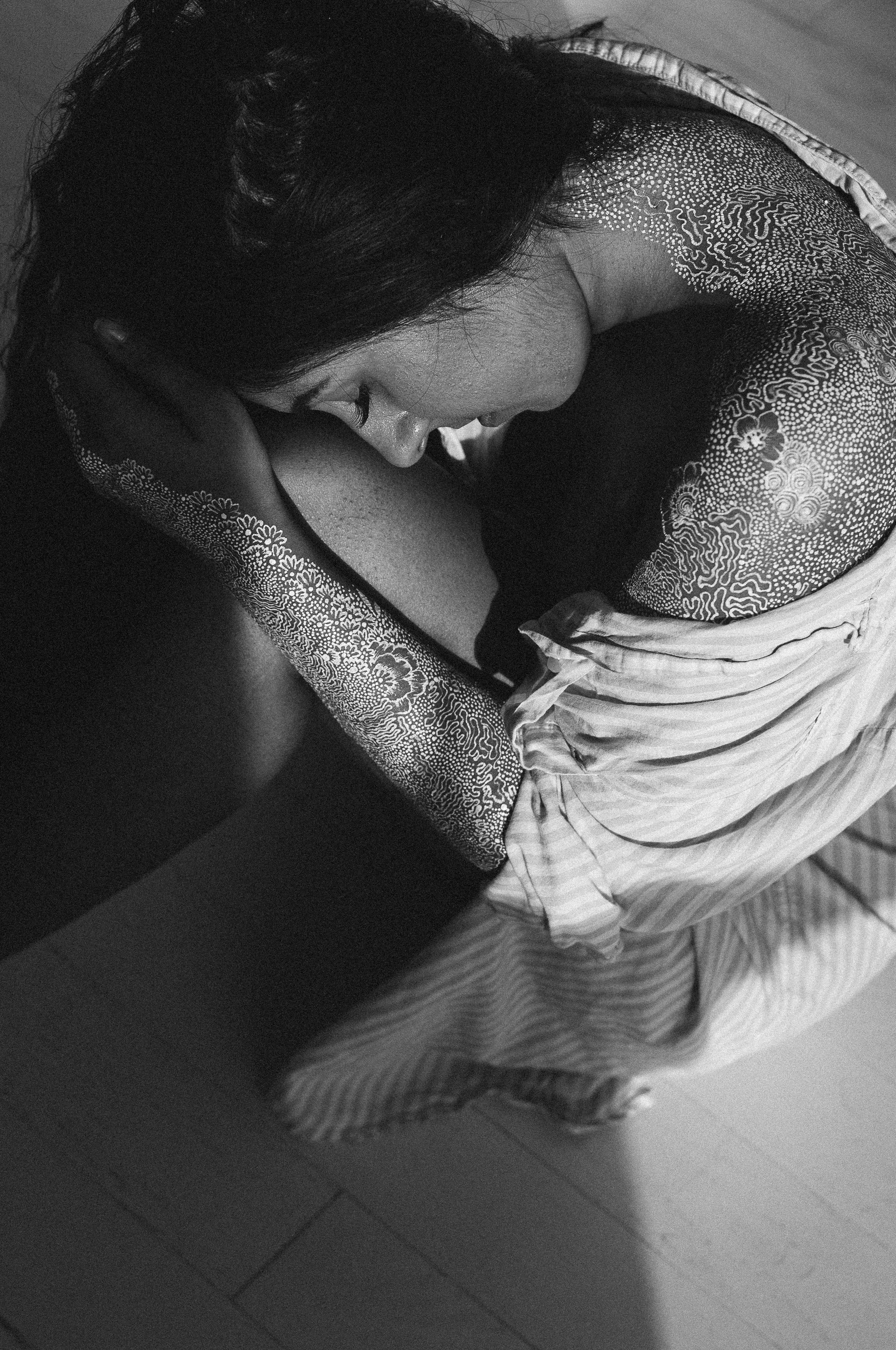 I've struggled with my mental health since I can remember having memories. For the longest time, I thought my mental illness was the worst part of me. It was what made me different. It was what kept me from my full potential. It was what made me weak. I was breaking apart every day. I was never good at putting what I was feeling into words that I could say aloud. It always felt inexplicable. How do you explain a hurt without a wound? How do you explain a sadness without a cause?
Piecing
I was losing pieces of me to the dark thoughts in my mind, and I felt as though there was nothing that could put me back together. But, then I realized that although my experiences were unique to me, they were not uncommon. The spiraling thoughts and scars I had in my mind, others had felt too. They could see the invisible wounds on me and showed me that there was more to this. That was when the pieces started to come together. I realized that there was something on the other side of the struggle.
Healing
I would search everywhere for something or someone that understood me. When nothing in my world felt as though it was there for me, I would turn to other worlds to find hope; the worlds of music, dance, art, and creativity.
These worlds had no faces, or voices, but explained everything I had left unsaid in my heart. When I couldn't find my voice, there was always a song or melody that would say the things on my mind. When I couldn't feel, I could always dance to get in touch and release the pain. When I couldn't cry, there was always an image or piece of art that would take my breath away and leave me feeling all the emotions I had kept suppressed.
Healing can be found wherever your heart finds solace. For me, I started off in pieces, and each part of me needed to find healing somewhere else. I needed the doctor, I needed the therapy, I needed the love of my friends, and I needed the divine wonder of creativity. Each time a piece of me found healing, it found its way back to me and slowly, but surely, I found my way back to myself.
Healing isn't quick, it doesn't happen overnight – Nor is it easy– It's a process. It takes hard work. No one can make us heal. It is up to us to want to heal. There will always be support along the way, but we must take the first step. We must work to find healing every day.
More About the Team Involved
This project came about during Global Mental Health Day on October 10th. We were three women from very different walks of life, but all could feel the profound breaking, piecing and healing process that had brought us to where we are today. What we once thought was our greatest weakness, we saw was our greatest strength and that helped us to connect to countless others in this world.
Sara Hussain: Creative Director
We find ourselves chasing time and not abiding by the laws that were created for humanity: patience, love, and humility. As I write this I find myself listening to the sounds of clocks reflecting the paralysis of my mental state… tick… tick… I ask it to stop.
Each day we wake, with each day we rise to a new opportunity with a new angle. To many, changing perspective is difficult, as it is when applied to my routine. I too struggle with mental health but have learned to appreciate my aesthetics in healing. Like working out of a home; a box restricting my body to move and my mind to breathe. As I pick up my pen, I begin to declutter the voices in my head and then suddenly my space adheres to my bones and I feel a warm embrace. We can no longer veil ourselves from who we are. In a world like today, we are interwoven with one another like long arms encrypted with HTML coding. We are bound to each other and with an open conversation may be able to be an aid to another's ailment.
Because it's real. We can no longer hide behind a veil. Even within minority groups, you have to be present, you have to be aware of yourself as a whole. If you see the virus, hold onto the goodness that travels quickly and believe in a better moment that will last longer to heal even the greatest depression. If you're not doing enough for yourself, chances are you are providing an outlet for someone else. Be grateful.
Tara Noelle: Photographer
Photography is an accessible means of communications for people to share their thoughts, frustrations, and joys. It's an important outlet for many, including myself, to be able to create a visual representation of a feeling, mood etc. as a form of creative therapy to help release us from the shackles of our own mind. Art, in general, is integral to overcoming mental health, it takes our minds away from our everyday issues, allowing for imagination and expansion to take over.
I couldn't imagine my life without it especially during my bouts of depression, anxiety, and ongoing eating disorder issues.  
People need to understand that we are not alone with our ups and downs, and that happy times aren't the only things we can talk about openly.
When we start to speak up we are able to connect with one another realizing we are not alone with our issues; we can reach out for support any time, anywhere. People who may not be affected by mental health also benefit from being involved in these conversations so they are aware of what some people are going through. They get a better understanding of mental health and can possibly help.
Mental health affects everyone: children, men, women, gender-free, the elderly etc. It needs to be exposed more and more so people can start to actually live their lives more fully!
---
Producer/Art Director: Saira Hussain 
Photographer: Tara Noelle
Muse & Advocate: Jessie Brar
Body art: Saira Hussain