Philadelphia producer/songwriter ash.ØK releases his debut album The Unraveled on January 19. The project has garnered recognition from outlets including The Huffington Post & Paste Magazine and features artists including Tina Guo (Ellie Goulding, John Legend, Hans Zimmer), Chrysanthe Tan (Ariana Grande, Alicia Keys, Justin Beiber), and Kaly (A.R. Rahman, Rianjali, Raxstar) among many others.
The album was engineered by Grammy-winning Jeff Chestak (Kanye West, Linkin Park, Justin Timberlake) and Ryan Schwabe (King Britt, Baauer, RJD2) & can be purchased on iTunes, Amazon, Google Play, Spotify and all other major outlets.
"We were only a few drinks shy of closing the tab for the night, the happy hour specials were now over and most of the group decided to walk over to Yakitori Boy, the karaoke bar across the street. While the rest of the folks headed out, my friend said she would take a rain check on the invite. It was years since we talked so I decided to keep her company, the two of us stayed back for another round to catch up.
To me, her life seemed to be what so many people were striving for, she was living a picture-perfect American dream.  Her Facebook photos received hundreds of likes and comments, littered with one #goal after another – a successful career, a loving husband, and an adorable three-year-old son. She came home to a lovely house in the suburbs, comfortable and inviting. Undoubtedly, the gleaming selfies she took earlier tonight with all of us would end up on her social media pages by morning.
But as the night progressed and our liquor started watering down under melting ice cubes, her tone started getting more emotional and an overwhelming sadness started seeping into her conversation. To this day, I'm still not sure what it was that I said exactly, but she looked down at her glass and confided in a detached whisper: She had tried to kill herself. Twice.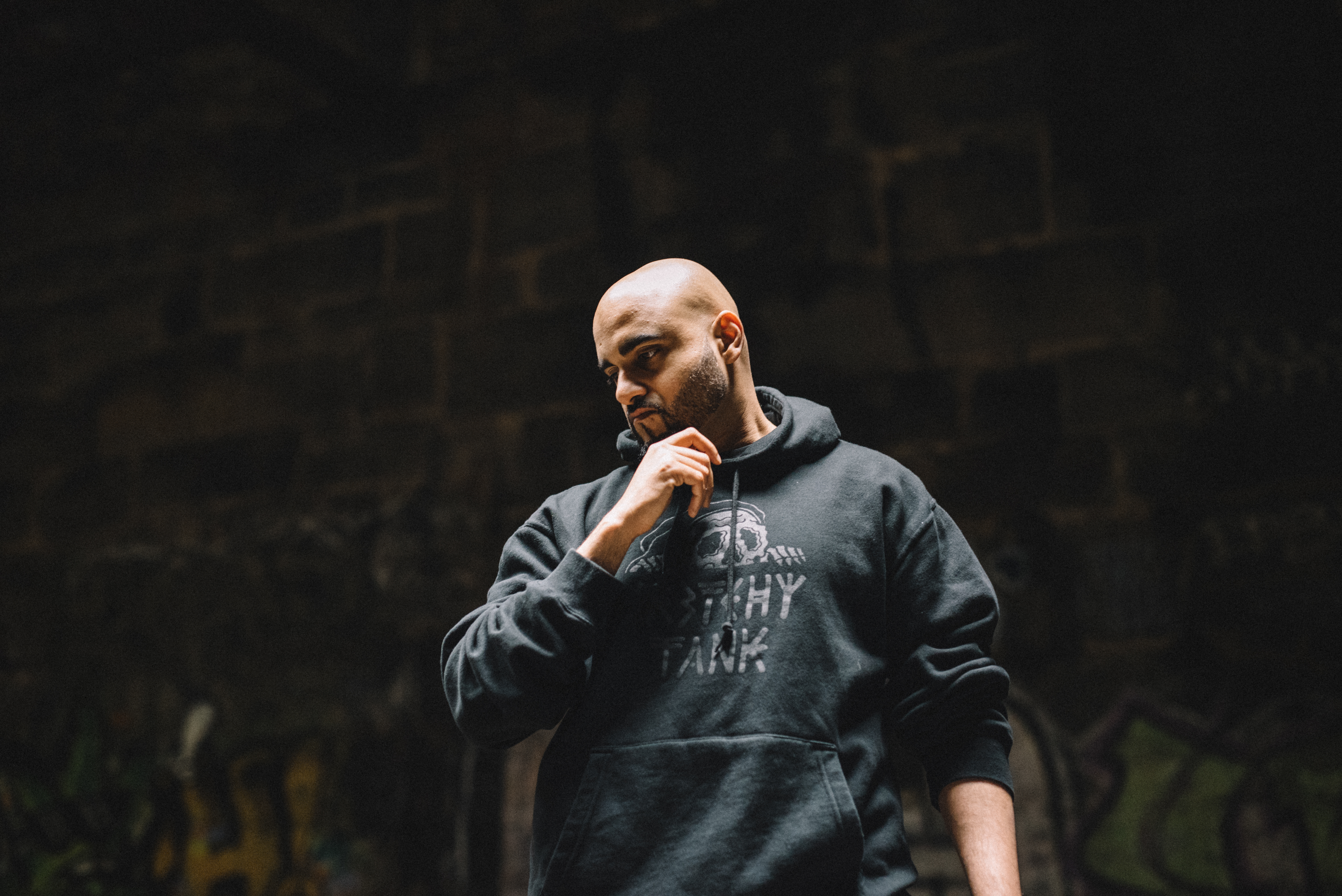 Tears started welling up in her eyes as she described a marriage that was becoming jaded and distant. Once inseparable high school sweethearts, they were now on the brink of a split because of all the social pressures around them: Financial, of being young parents with stagnant careers, trying to hide their decaying lives behind whatever new mesmerizing filter Instagram could come up with. The unending need to keep up with appearances among peers and families, especially when their bank accounts proved otherwise, was relentlessly crushing their relationship at home.
Deep down, she could see these burdens morph them both into people she no longer recognized – depressing and negative, completely giving up on the things they loved, no longer pursuing those passions that first drew them to each other. She could feel herself coming undone as the solid foundation she had once relied on steadily gave out from under her.
So one night, she decided that the only way out of the hopelessness was to swallow a cocktail of pills. She stood there in front of the bathroom mirror, her hands cupping a fistful of random prescription pills. As she stared down at the capsules, inviting and candy-colored, she took in a deep, resolved breath. Just as she was about to throw the motley concoction in her mouth, she heard her young son squeal with laughter downstairs, jolting her at just that right moment.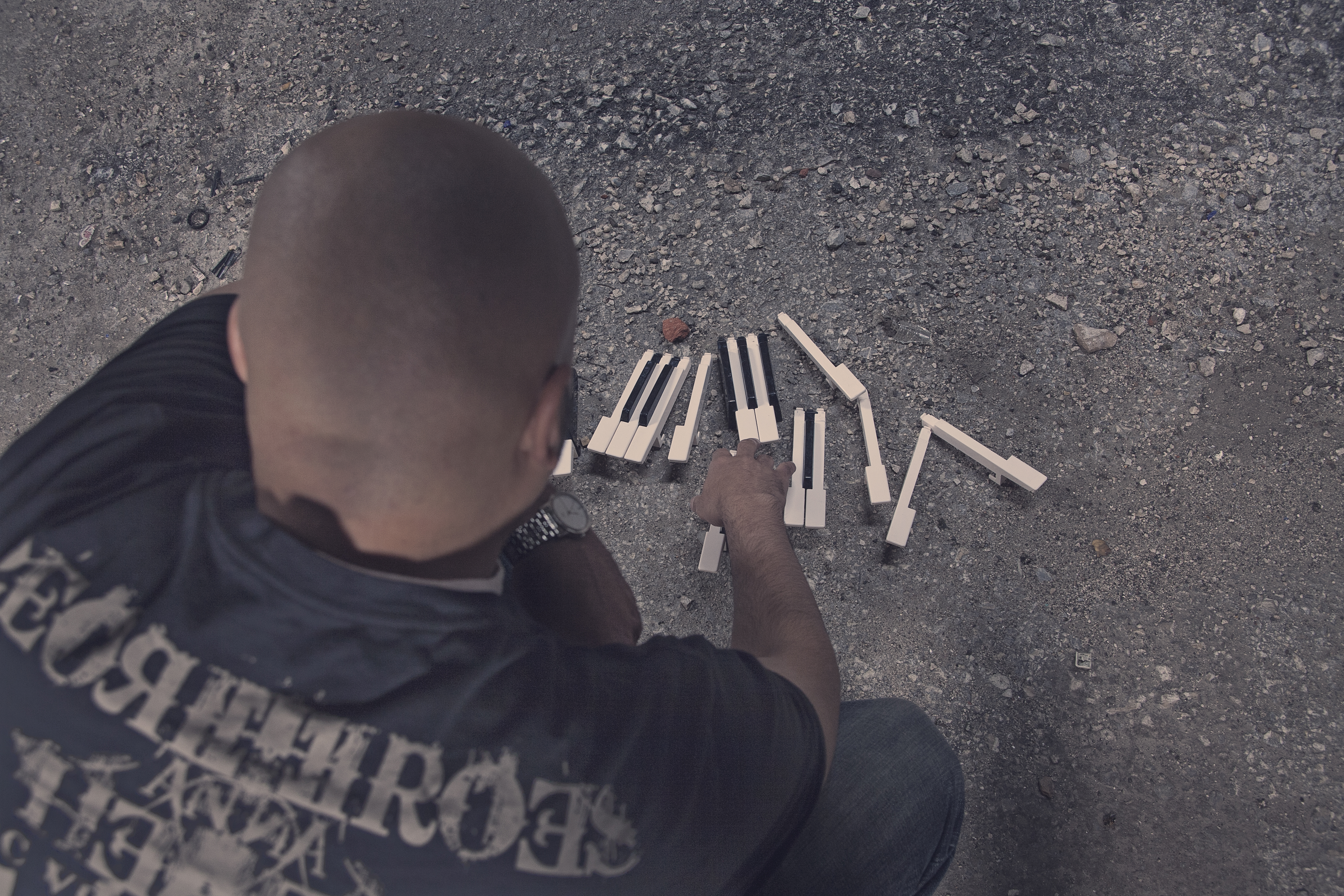 She didn't go through with it that night. Her next attempt a few days later – walking into oncoming traffic – was also miraculously diverted.
By this point, I was completely sobered up and beyond numb. I tried my best to comfort her but literally, anything I said sounded like a tired cliché that fell short of what I really wanted to express. And I could tell she was drained from having to recount these memories. She said she needed to get back home to her son, so I paid our tab and we said our goodbyes.
The minute I got back home, though, I couldn't shut down. The entire conversation was absolutely jarring and I couldn't wrap my mind around how a relationship that seemed so put together, that to the world appeared so perfectly aligned was really so shattered. Behind this facade was immense loneliness and personal failure. I feverishly wrote every lingering thought in my brain, putting pen to paper straight through into daybreak. And although I wasn't aware of it at the time, those first scratches on my notepad would eventually become a music project that would consume the next two years of my life.
'The Unraveled' became my attempt at trying to understand all the ways a perfect relationship could fall apart, where soulmates could fray and dissolve beyond the usual disrupters like cheating or dishonesty. Thematically, the lyrics I wrote were from different viewpoints, all centered on the myriad of complex factors that could eventually break someone.
I examined my own life as well, delving deeper into past relationships and my own upbringing, trying to see where cultural and societal demands forced the hand in a person's path. I explored hubris, desperation, following the 'safe-route' while sacrificing dreams, leaving aspirations unanswered – all of these became different angles and forces that could ultimately collapse a person.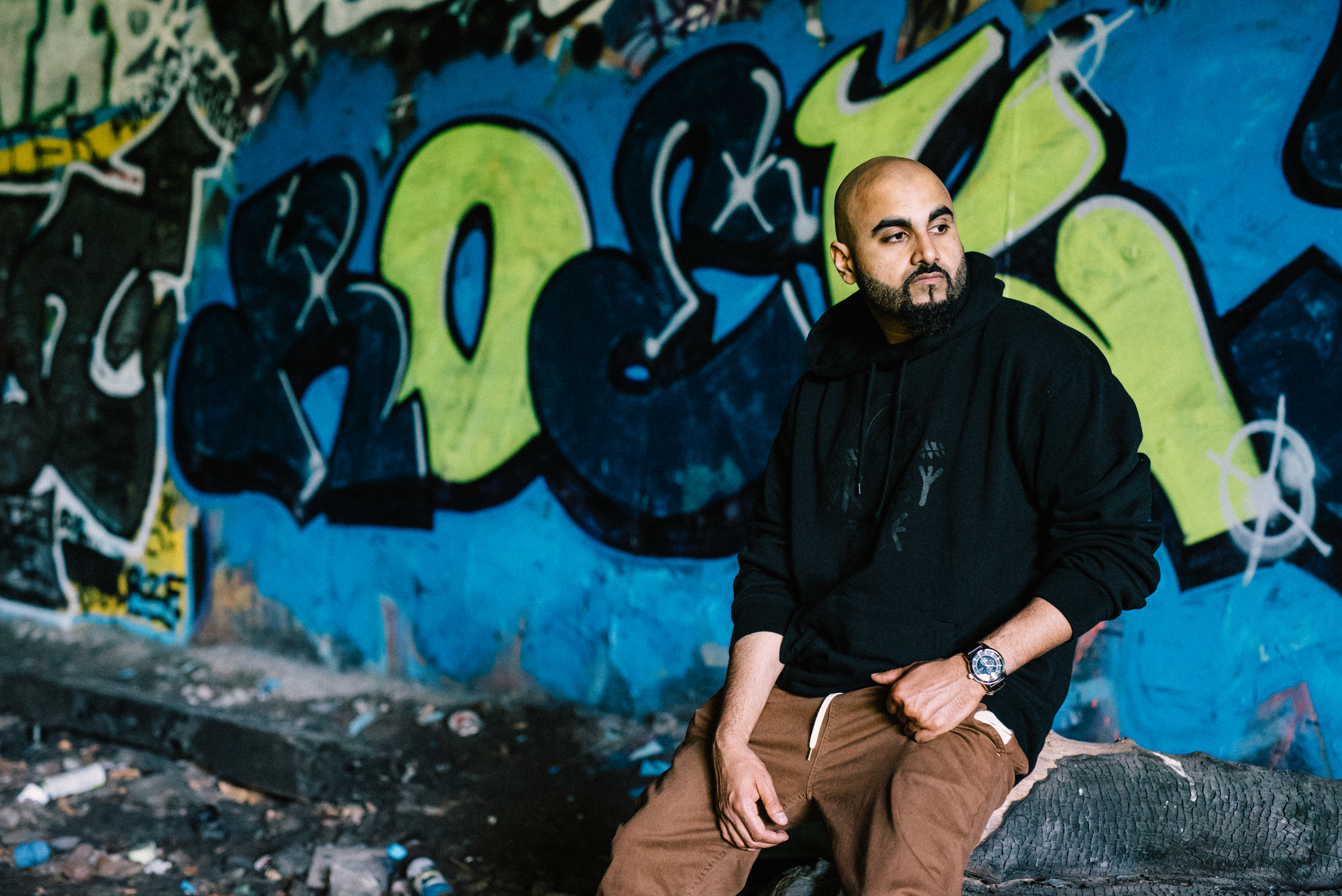 The music I composed as the bed for this story also needed to be equally multilayered, and for that, I drew on my experiences of straddling cultures as a first-generation Indian-American. As anyone born into this category will attest, merging disparate worlds becomes second nature, and for me, this always naturally extended into my music.  As a kid, I was as influenced by gritty boom bap artists like Nas, Jedi Mind Tricks, The Pharcyde and Notorious B.I.G. as much as I was shaped by the ancient music of my parent's Indian Catholic heritage.
I remember when I first started to get involved in organizing my church's choir. I would covertly bury melodies by Tupac and Wu-Tang in musical interludes between hymns. While adults in the congregation were oblivious, my friends and I would revel in the incongruity of East Coast hip-hop infused seamlessly into solemn Malankara music separated by continents and decades. As I crafted each new track on this album, I made it a point to not shy away from using instruments and sounds that defined my culture, even as our political and social climate today seems to want to purge us of anything ethnic.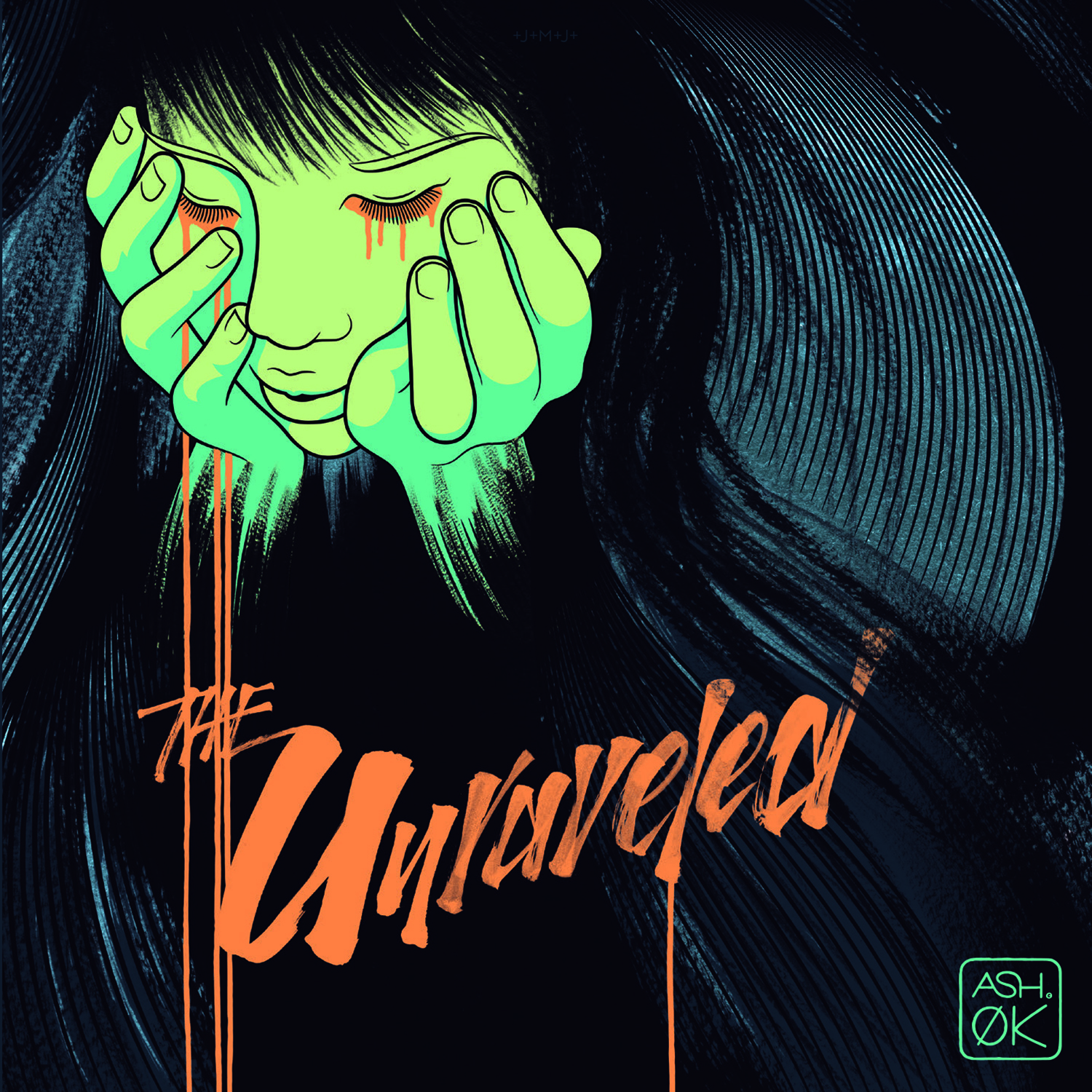 The album started to take shape. Many of the musicians that I admired and followed began lending their talents to the project. The list of featured notable artists includes musicians from Los Angeles, New York, Peru and the Philippines, many of whom have performed with A.R. Rahman, Hans Zimmer, Ariana Grande, Lauryn Hill and the Foo Fighters.
As I shifted focus onto the visuals for the project, I created videos that were closer to short films, each as varied as the music. From a rural town in America to abandoned factories in Philly; lush forests of medieval Europe, to the chaotic streets of modern Kerala – each video paired different realms against the backdrop of a single, ongoing sonic theme. The journey to get to this final point of being able to release the album has been emotionally haunting but fulfilling.
Thankfully, during the time it took to complete the project, my friend was able to mend so much of her life and her family. Through her own willpower and resolve, she found the courage and strength to seek help and regain her identity. She and her husband have since moved away to get a fresh start with their children in a different state, a complete reset of where they once were. The circumstances have changed dramatically and from what she's told me, they've fallen in love with each other again.
I'm looking at her Instagram and there are new photos with picture-perfect smiles again; though these smiles seem so much more real now."
-ash.ØK
Photo Credits: Dan Drufovka | Album Art: Bret Syfert
Follow ash.ØK on Facebook, Twitter, Instagram and Soundcloud. Get "The Unraveled" on iTunes, Amazon, Google Play and Spotify.
---
Do you know a Brown Boy who is awesome at what he does? Send an email telling us why at Trisha.Sakhuja@0mq.349.myftpupload.com.