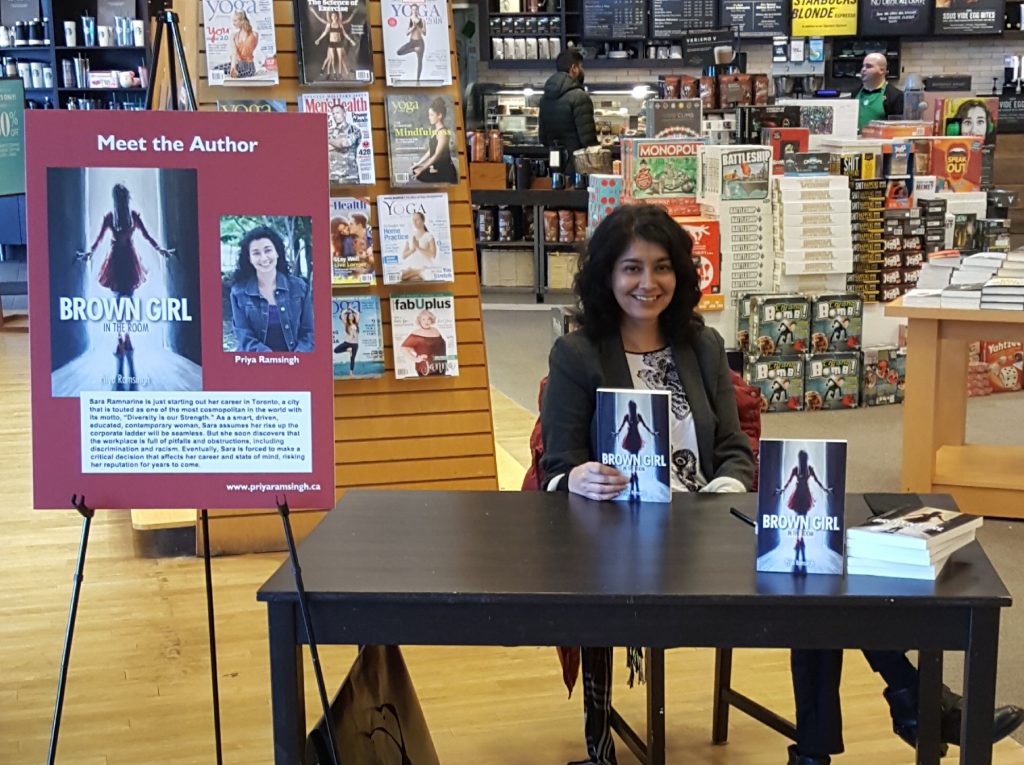 While Priya Ramsingh has a long career in freelance journalism and corporate communications, she has always dreamed of being a writer and telling her story. In "Brown Girl in the Room," she takes her lessons and observations from the workplace and channels them through Sara Ramnarine, who is just starting out her corporate career in the most diverse city in the world – Toronto.
Throughout her rise through the corporate ladder, Sara navigates issues of workplace discrimination and racism while making critical decisions that shape her career and her own self. The story is incredibly relatable to all women of color, not just women working in Toronto, and opens up various questions about what it means to be successful as a woman of color in a male-dominated workplace.
Below, Ramsingh shares her thoughts about her book, being a South Asian writer, and issues facing people of color in the workplace.
On discrimination in Canada versus the United States
"The way Canadians see ourselves is that we're different from the U.S. Canadian discrimination is very covert – it's subconscious. In the book, in the story, the discrimination is very subliminal and very nuanced that the character doesn't even realize it at first and she doesn't even see it as discrimination because she's floored by what's happening. I've been in the Canadian workplace for years, and when I started seeing discrimination in the workplace I was blown away. I've written several op-eds published in the Toronto Star that discuss discrimination in the workplace. Management consistently giving opportunities to people who look like them, and people in leadership roles hire people who they think are like them, and it creates this vicious cycle.
I have to say [the problems are] getting better. Now in the workplace, because there's been such a backlash to the old school, a lot of companies, when they look at their leadership team, when they see 10 caucasian middle-aged men and 1 women, nowadays people frown on that, and companies are starting to realize – 'uh oh, our population is changing, and people think we're old school, and we have to start hiring people of color.' I've definitely met people who are genuine and want to give opportunities to the qualified candidate, but we have a long way to go. It's 2018 and people are struggling – the majority of leadership positions, in Toronto anyways, are still Caucasian and male, and Toronto is the most diverse city in the entire world! And it doesn't make sense to me! ["Brown Girl in the Room"] is a fictional depiction of what is happening in the workplace, but it resonates with people because that experience is so real to people."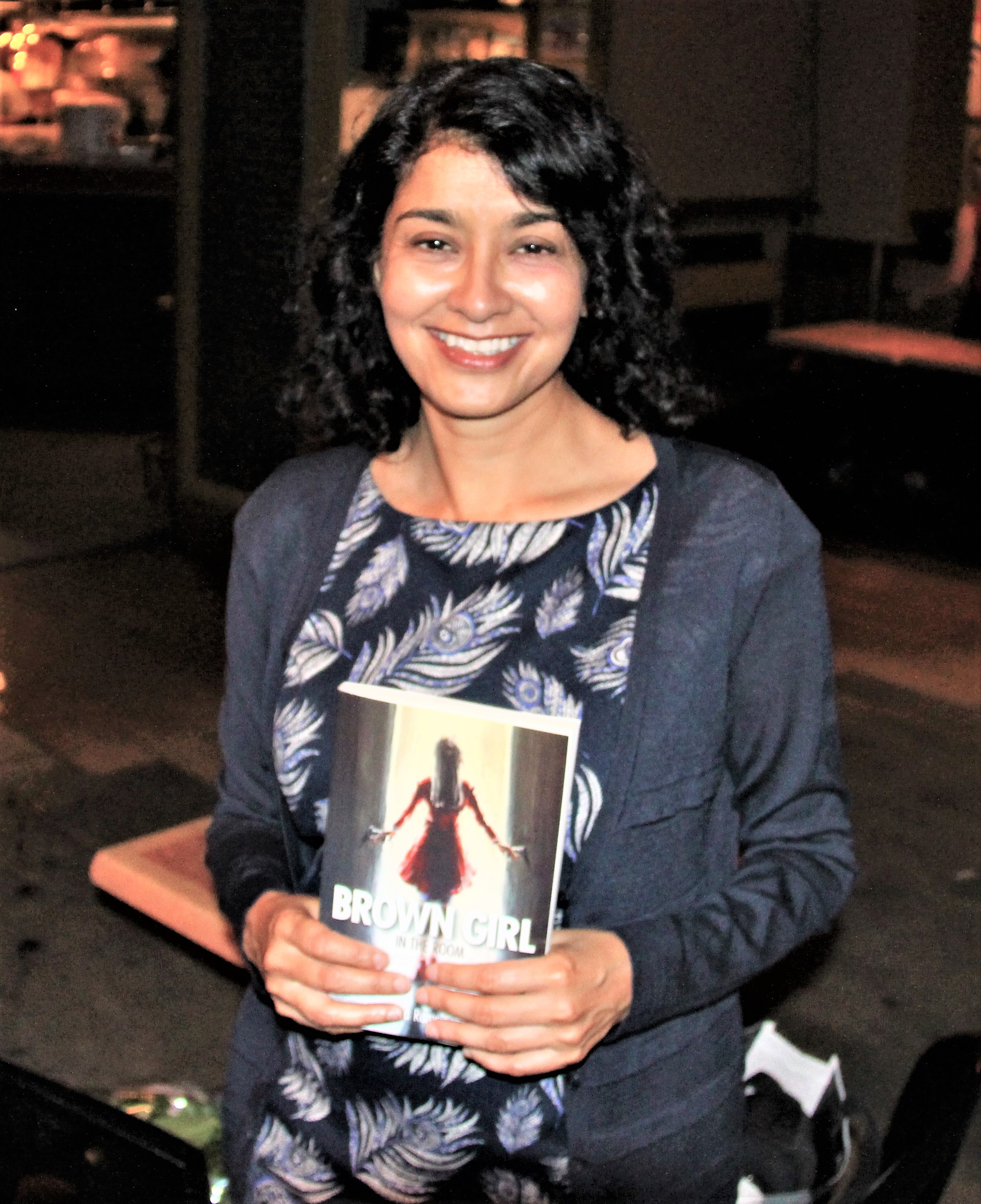 On The Importance of Understanding the Other Side
"Sara is the main character [in 'Brown Girl in the Room'] and it talks about her experience, but there are other chapters that talk about the points of view of the other characters. The whole point is to flesh out their human side. I want to show that they're not evil people – I wanted to outline why some of these people discriminate. [The book] kind of explores what their feeling is and explores their own insecurities, and racism really is just an insecurity – it's a fear. It's told from Sara's perspective and from the other character's perspectives, and it outlines why they behave the way they do.
The one way we can solve problems is by understanding the root of the problem. People behave a certain way for a reason. If you can understand and empathize with someone and understand why they're behaving this way, maybe you can change this behavior. Racism is a problem, and it's just like tackling any problem. First, you have to figure out their mindset – why they have that mindset."
On Discrimination in the Publishing World
"Surprisingly, I didn't feel any discrimination, to be honest [as a writer of color] in the publishing world. Here, in Toronto, there is a real push for writers of color – in fact, a lot of the publishers were asking for writers of color and cross-cultural conflict. I know a lot of people say that it is hard for writers of color to break through, but here in Toronto I don't see that as the case. In fact, my book has appealed to a lot of Caucasian people."
Advice to other Writers of Color
"To other writers, don't give up – getting your book published is really hard, and it's just a matter of focusing on that goal and focusing and don't give up. You'll get a lot of rejections, criticisms of your work, but you just have to let that go. Every time I'd get a rejection, I'd bookmark this website, that shows famous writers that got rejected. And every time I'd get a rejection, I'd look at this website, over and over. It can be very defeating — writing is very personal, and for me, writing this book was very personal. You just need to find one person that's going to really love your book – and other writers and editors kept telling me that."
On Fiction Versus Reality
"I know my book is a fiction story, but it represents the reality of what happens. I really want people to read it and resonate with it and see another side of it. The beauty of the story is that it is told in a fiction way, it's not an article, it's not facts-based, it's just based on the experiences of this woman, and I wanted to touch people and I want it to resonate with people emotionally so they can see a point of view. A lot of people who have read it have said it was a difficult read because it was so real, it really did something to them. That's what I want."
"Brown Girl in the Room" is Ramsingh's debut novel – available on Amazon.
Book Description: Sara Ramnarine is just starting out her career in Toronto, a city that is touted as one of the most cosmopolitan in the world with its motto, "Diversity is our Strength." As a smart, driven, educated, contemporary woman, Sara assumes her rise up the corporate ladder will be seamless. But she soon discovers that the workplace is full of pitfalls and obstructions, including discrimination and racism. Eventually, Sara is forced to make a critical decision that affects her career and state of mind, risking her reputation for years to come.