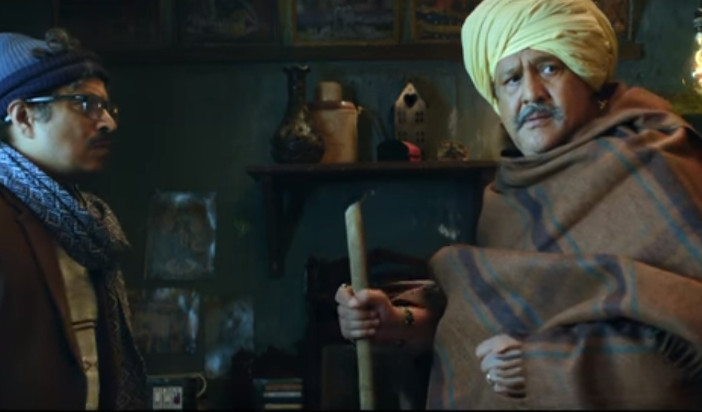 This post was originally published on our partner website India.com:
Sanskaari babu–ji Alok Nath and sexy siren Sunny Leone have teamed up for something? In one video?
Wait. THEY HAVE SOMETHING IN COMMON??
We're sure you are also contemplating what these two could possibly have in common. Alok Nath is the babu-ji of Bollywood, the King of ashirwads, the pioneer of kanyadaans and the epitome of sanskaar.
[Photo Source: Pinterest]
In case you weren't aware of the extreme level of sanskaar and the kanyadaan powers of Alok Nath perhaps this will help:
[Photo Source: Pinterest]
If these actors with contradictory backgrounds teaming up for anything is blowing your mind, don't worry—you're not alone. This unlikely pair is working together on a new project: an anti-smoking campaign. The two stars are working to promote a healthier India by taking on this comedic way of showing citizens the downfalls of smoking.
Nath stars as his usual 'babu ji' and Leone takes on the role of a beautiful Haryanvi girl in this short film. The ad also stars Deepak Dobriyal as the "smoker." You may remember Dobriyal for his roles in films like "Dabaang 2," "Omkara," "Tanu Weds Manu," "Tanu Weds Manu Returns," and the recent release, "Prem Ratan Dhan Payo."
Check out the anti-smoking ad that is now going viral!
The short film was directed by "Hawaizaada" creator, Vibhu Puri. The anti-smoking campaign's film will air in theaters with previews before films. Speaking about the new campaign, Leone said smoking is "disgusting" and disapproves because her own father passed away from cancer caused by smoking.
"For the youngsters out there, if you haven't started smoking yet or thinking about it, don't pick up that first cigarette," Leone said. "It's not worth it in the long run, and it's not cool. If you want to try, just think twice before trying it."
"I want people to stop smoking, and live a happier, healthier life," Leone added. "Unfortunately, you can't force anybody but you can tell people not to smoke around them. Maybe if the government, restaurant owners say that they don't want smoke inside their buildings, then that would be the first step."
If you thought Leone's desire for improving the nation's health was due to this new association with Alok Nath ji, you are mistaken.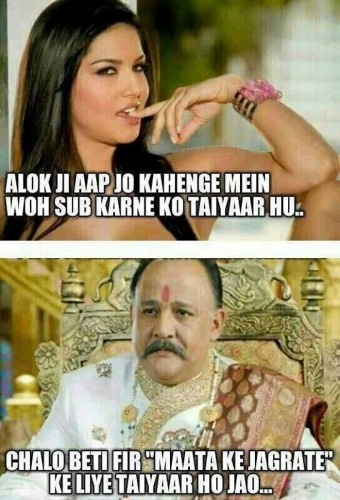 [Photo Source: Pinterest]
Leone has taken an active role in giving back and encouraging social causes. Recently, Delhi police cracked down on pan masala endorsements since the areca nut in pan masala can cause oral cancer. When the police reached out to Bollywood stars, Leone was one of the first to provide her full support and has agreed to not take part in any future endorsements.
Looks like Leone is using her influential power to good use by making sure India's future is healthier!