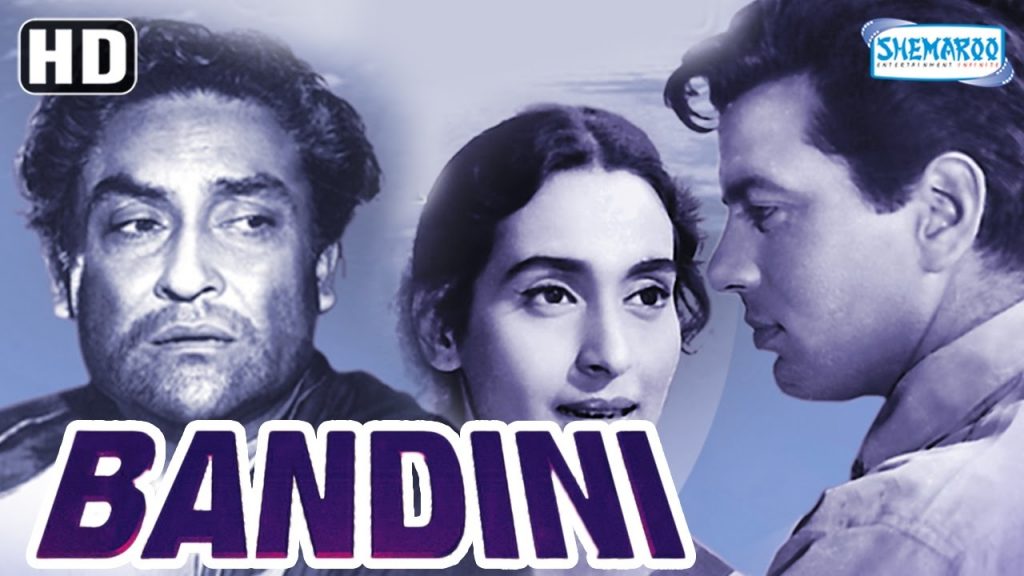 I find it hard to review black and white films with objectivity.
They slip behind a haze of half-lived lives and nostalgia. Something about the crackle of the audio, a harsh cut, and a sharp light lends credibility to each film. Perhaps it's because the others have fallen through the cracks, or perhaps it is the nature of our viewership, but we see most old films as classics. Films like "Pyaasa" and "Mera Naam Joker," which did minimal numbers at the box office in their day, are watched frame by frame by classical enthusiasts today.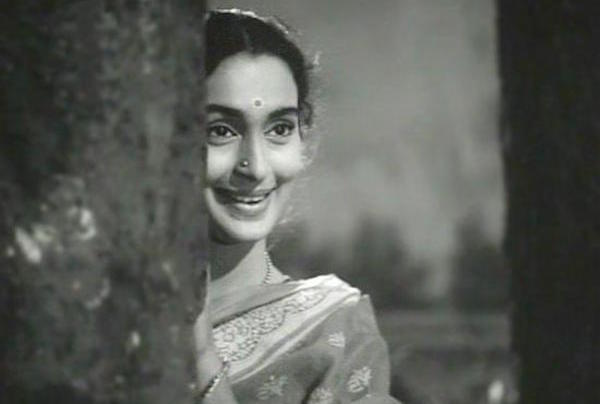 "Bandini" is a film that sits apart from the others. Considered the swan song of Bimal Roy (the genius behind "Devdas" and "Do Bhiga Zameen"), "Bandini" is one of those rare female-centric films that turned out to be the last of his directorial ventures." Starring the lovely Nutan and Ashok Kapoor—along with a young Dharmendra, oozing charm and potential—"Bandini" is the story of the young and innocent girl, Kalyani, and the fate which led her from her home to a women's city jail.
Set in pre-independence India of the '30s, the story begins with a present-day Kalyani, portrayed by the ephemeral Nutan, in a thin white sari, walking the bare, harsh halls of the jail. She volunteers herself to care for a severely ill and contagious TB patient, with evidently little concern for her own life. It is here she meets the young and beautiful jail doctor, Devendra, played by Dharmendra (who seems light-years away from the water tower climbing chaki-peesing Dharam paji of my imagination).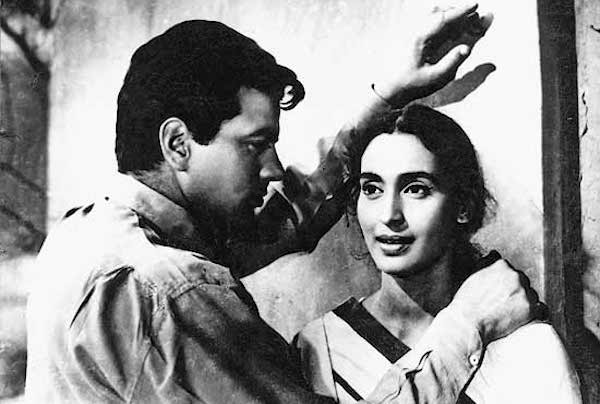 Devendra falls in love with the quiet, caring Kalyani, but there is a quiet angst that rages inside her. As she says tearfully to the warden, she must protect Devendra's future from her shadowy past.
When pressed by the warden, her tale tumbles out of her in a detailed flashback. Having lost her mother and her brother as young woman, she is intrigued by the rogue revolutionary who comes to stay in her village – Bikshas Babu (Ashok Kapoor). In a time where his "inquilaabi" attitude is feared by most of the locals, Kalyani's father, the postmaster, is taken by Bikash and his wisdom, exchanging religious poetry with him.
https://www.youtube.com/watch?v=Wu7JsGN2wHo
Kalyani and Bikash fall quickly and curiously in love, and one night she goes to visit an ill Bikash at his home and falls asleep. The act is misunderstood and Kalyani is quicky shunned by villagers and her father for ruining her family's honor. To add insult to injury, she is also abandoned by Bikash, whom she learns has married.
Kalyani works at a nursing home, serving as a maid for a demanding, cruel woman who turns out (can you predict it!) to be Bikash's wife. In a blind rage, Kalyani poisons her tea, and ends up in the jail.
What jumps out first in this film is its skill – from its established background, long silent shots, and lilting music. S.D Burman's composition brilliantly accompanies Asha Bhonsle and Lata Mangeshkar's iconic voices ("Bandini" is also famous for the patch up between Lata and Burman).
https://www.youtube.com/watch?v=rSvr-am7wkc
Surprisingly, Nutan is given no songs in the first half; "O panncchi pyaare and Ab ke baras bhej bhaiyya ko babul" is reserved instead for the desolate women in jail as they get on with their days, weeks, months of hard labor. Shots of Nutan's Kalyani quietly gazing out of the iron bars add to the stillness and lack of freedom, the guard ironically assures us that "sab theek hai" in the background. The imagery is devoted to nature, as is done in a lot of Roy's work – the river and forest are the places of blossoming (and aching) love. It is in the forest that Kalyani sings the beautiful "Mora gora ang lai le," which was famously Gulzar's first composition for Bollywood.
The acting, too, is nuanced in a way that is rare for today. It would be easy for Nutan to devolve into a hammy, hysterical version of Kalyani, but barring certain screams, she sticks to an internal rhythm, letting her eyes, her slightly downturned lips, and her listless expression convey all the grief as she goes about her work. Kapoor, is reigned in as the conflicted, hot-blooded revolutionary fully letting loose only in his laugh, loud and raucous before it dissolves into a tell-tale cough.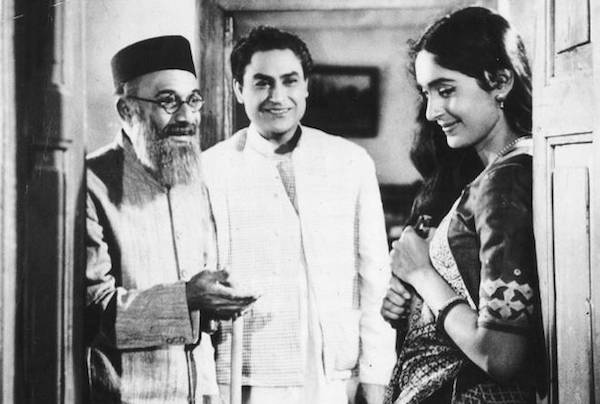 It's the message to me that seems to waver. The film carries a dubious moral compass; everybody takes quickly to the beautiful Kalyani, eager to forgive her murderous transgression provided she cries a certain way. Bikash, too, is cleared of wrongdoing as his marriage is explained away as "for the cause."
"Bandini" is certainly women-centric, and it provides Kalyani an avenue for change. A surprise acceptance by Devendra's mother at the end of her jail sentence leaves her poised to marry him with 15 minutes left. But at the station, she meets Bikash again. As the haunting tune, "Mere saajan hai uspaar," plays in the background, a visibly agitated Kalyani must decide between her old life and her new.
"Bandini" fulfills its prophecy, it's Bimal Roy painting a woman's world with all its love, its pain, and its obligations. I won't tell you the choice she makes, but you must already know.