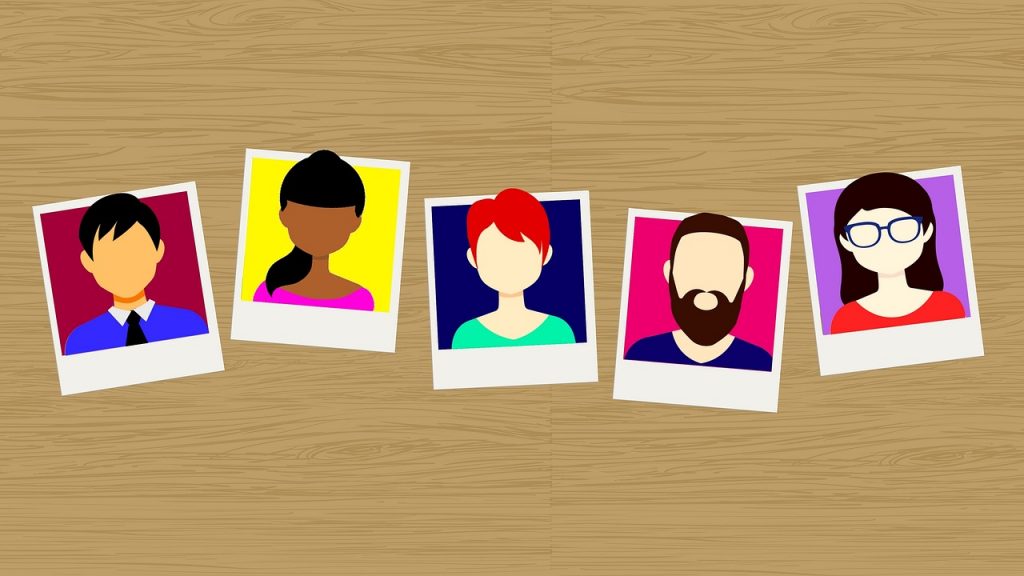 by Maya – Follow @browngirlmag
"Oh, Binita, who is that white boy in your Facebook profile picture?" My 18-year-old self was caught off-guard as I stared at my cousin's husband's eager face. My initial response was to tell him that it was none of his business, but I spied my parents from the corner of my eyes. Their presence reminded me that I was at a family event where anything I said would reflect on my parents. I forced a smile and politely responded, "A friend from Canada who graduated with me."
"Oh, I hope he isn't your boyfriend!" my cousin's husband chuckled and walked away.
Gritting my teeth, I turned around fuming. It wasn't only the question that had irked me, but also the understanding that he was perhaps the only one to directly ask me who the person was in the picture. I could almost hear the gossip swirling around my one profile picture,
"Oh, do you think that is Binita's boyfriend?"
"Well, she was raised abroad and went to school with white people so he could be her boyfriend."
"Oh my goodness, poor Mainya didi. I wonder what she will do if Binita marries a white boy."
As a teenager who had just finished high school and was ready to go to college, I knew my Facebook account, under my legal name Beenu, would continue to be the only window of my new life for all my relatives to gossip about. I was desperate to find a solution that kept my gossip-loving relatives away from more pictures of normal college life experiences, which would certainly involve parties and friendships with white boys. A few weeks of pondering led me to the perfect solution. Gleefully, I created a second Facebook profile under my Nepali nickname, Binita! I am, in fact, very proud of my new Binita profile as I fill it with past and present pictures of family members, news articles about Nepal, and, once in a while, use it to wish relatives a happy birthday.
Meanwhile, I continued to fill my Beenu Facebook with images and posts of diverse friendships and relationships, adventures from hiking trips to new restaurants, and accomplishments leading up to graduation. The newsfeed is constantly flooded with articles on staying healthy, cooking tips, places to travel, global news, PG-13 memes and arbitrary Buzzfeed quizzes like determining which flavor of condom my personality was.
After six years of creating my Binita Facebook profile, I am continuously surprised at how different its content is from my Beenu Facebook. My religious family members share colorful pictures of Hindu gods followed by serious requests to share the post with others or suffer seven years of bad luck. My mom's friends, or "aunties," add pictures of weddings and group picnics they attended posing at every angle in their glistening bright saris and kurtas. Other pictures with older relatives showed them standing side by side, barely touching or smiling, unaccustomed to having a camera pointed straight at them.  And then there were the comments:
"Wow, looks like you lost weight, bhauju!"
"Like mother, like daughter, both looking beautiful"
"Looking young as ever bhinaju!"
"Now is it turn for your wedding?"
My Binita profile reminds me of my identity, my roots, but also the "other" part of my life. A profile filled with pictures of family events, outings with friends where I am wearing nothing too short, and of course not a trace of pictures with white boys.
As I move between my Beenu and Binita Facebook accounts and tailor posts to fit my audience, I wonder if a day will come when our society's perceptions of how women should dress and behave will cease receiving constant scrutiny. If ever, when will I feel like my choices of being myself will be accepted and respected, not just tolerated? I sometimes fear that my Binita Facebook only perpetuates the image of a "good" Nepali woman, rather than providing a reality check of how women want to live their lives.
Admittedly, challenging my parents about social perceptions that surround women is not a single battle. So I choose my battles, and sometimes I win. I may not be able to change a mindset that has survived generations, but this is my way of not giving in to social perceptions of women that I do not find logical or fair.  How does one change a generation of mindsets through social media posts?
Over the years I've also started to wonder if I am the only one who has two Facebook profiles to balance my identities. So tell me, how have you balanced sharing your life on social media with family?