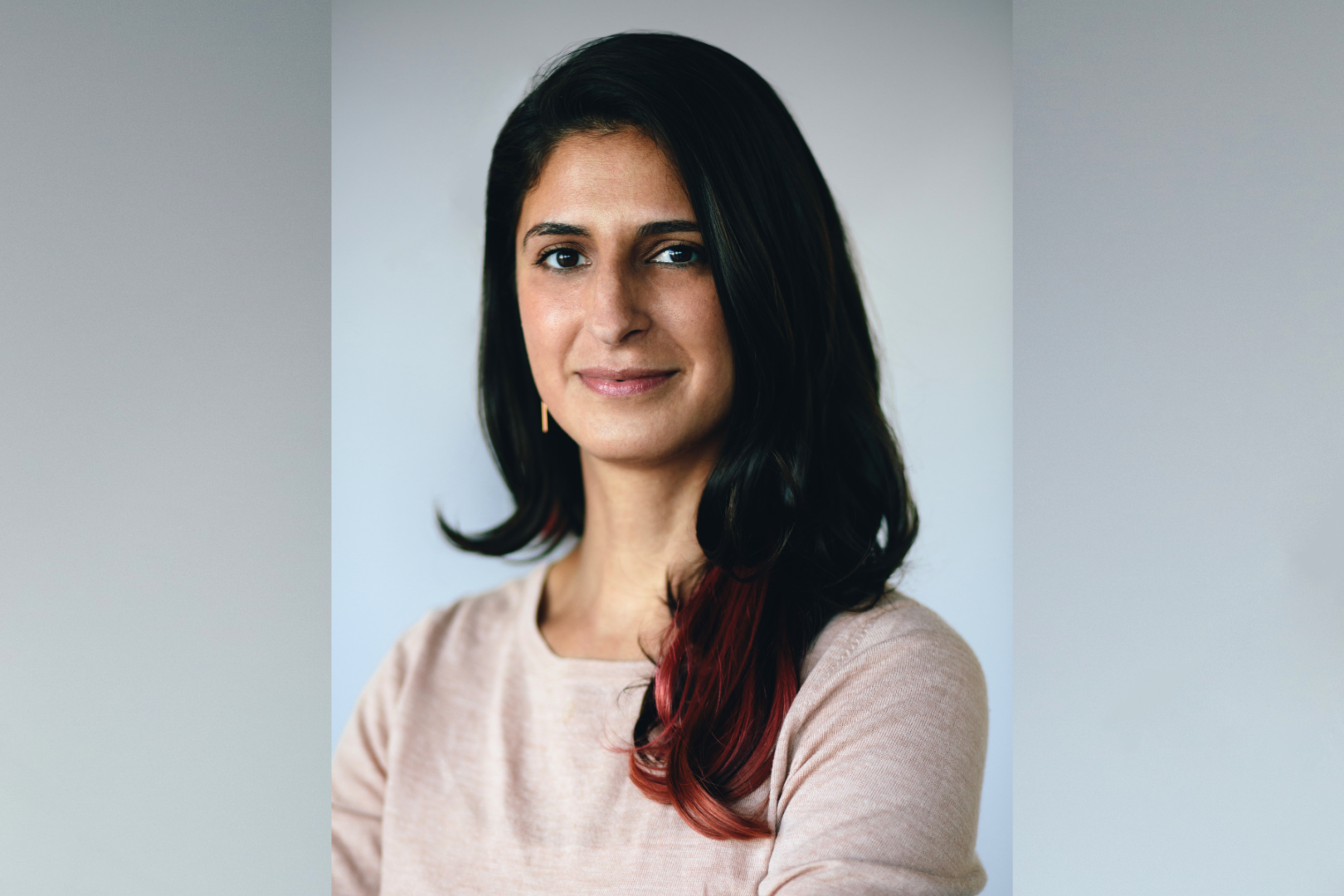 Just a hop away from the hustle and bustle of the Big Apple is the headquarters of a groundbreaking biotech company, started by a South Asian trailblazer named Nina Tandon. Tandon has been running her startup Epibone, for over a decade, with the mission to grow bone and cartilage for skeletal reconstruction — an endeavor that presents commercialization opportunities in the medical field. Prior to that, she was a PhD and MBA graduate from MIT and Columbia University, respectively. I met Nina Tandon at our alma mater, The Cooper Union, where she was a speaker at a TEDx event we hosted. She stayed in my mind for years after graduating; I was in awe of the grit paragon before me and all that she had achieved by deciding to pursue multiple technical degrees, and then channeling her enterprising spirit to start her own company. I finally sent an email asking her if we can chat about her journey  and what eventually led her to start a biotechnology firm in New York City; an industry that has recently seen traction in areas such as Brooklyn Navy Yard and Sunset Park.
Early Years
Nina Tandon grew up in a nuclear family with two sisters and one brother. Hailing from a family of engineers, almost all of the Tandon children went to the same unassuming college in the heart of the East Village — The Cooper Union for the Advancement of Science and Art.
"I guess I was from a little bit of a geeky family of four kids. All four of us eventually became engineers," Tandon said, reflecting on her background. "I wasn't that into sports as a kid. I was kind of told I was a little klutzy. I don't know if I really was! I was interested in community theater. It was called the Main Street Theater, and I really enjoyed doing all these musicals and stuff. I think that was probably my most favorite hobby. I also liked sewing clothes for myself and my stuffed animals."
The best part about Tandon's response was the way her genuine passion for these creative subjects shone through. Her interests were like any other child's. So how did she choose her major? What were the little decisions that led her to pursue the path that she is on today?
Both of Tandon's grandfathers were engineers working on either canals or railroads. This played a key role in her parents decision to emphasize STEM education early on; Tandon even took college-level classes in high school. She was raised with parents who believed that sitting at the table was an earned opportunity, so they naturally coaxed their children onto the known and sturdy path of science and math.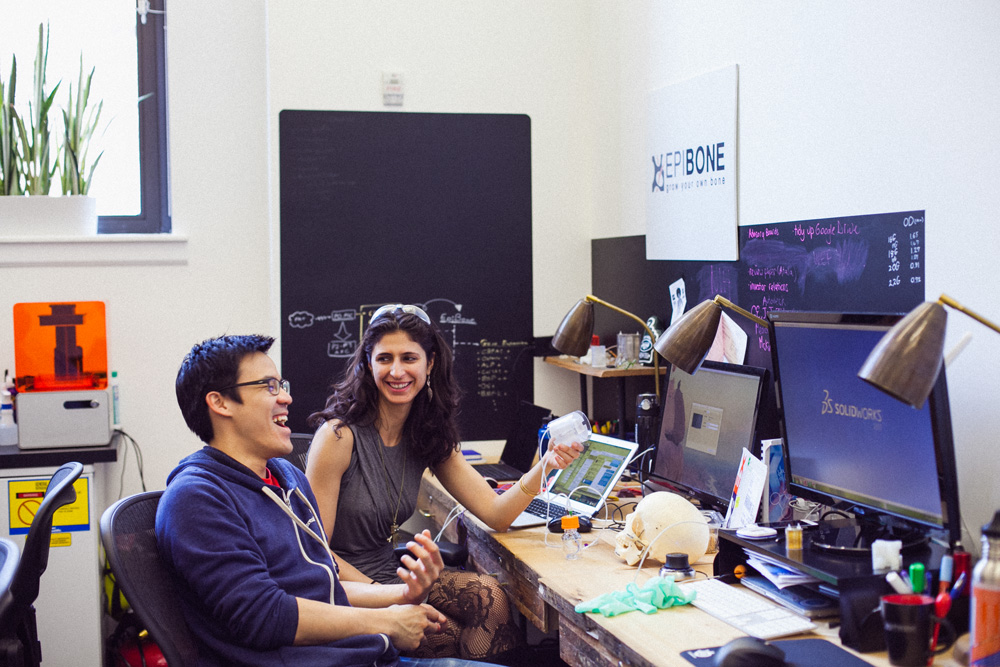 As South Asian women, we talk a lot about generational trauma and not enough about how generational career paths steer us towards certain specialties. Tandon pointed out that one parent being an engineer is a big factor in determining if you'll be an engineer. 
"I felt like that [engineering] was a preordained destiny for me, and that I had to kind of fight for [keeping] humanities in my life. So I kept doing high school drama. I studied languages like Italian, Latin and French. I really wanted to have a broader education."
Higher Academia
Upon graduating from Cooper with a degree in electrical engineering, Tandon found herself at the nexus of both a historical and personal moment. The Human Genome Project, an international research project led by a team of scientists to define and sequence the base pairs of human DNA, had just wrapped up, establishing the significance of genes and how they can be modified to cure diseases. At the same time, Tandon's brother was diagnosed with a genetic retinal disease which motivated her to join a retinal implant project at MIT.
"I felt it [his condition] could better be cured by genetic cures than by engineering approaches to neural prosthetics; it was a big 'aha' moment for me. I discovered the beauty and pervasiveness of electrical currents in the body. I was an electrical engineer, so I was really drawn to cardiac development, wound-healing, and how you can use traditional engineering techniques to modify, say, technical signals to quote cells into becoming new tissues. I was drawn to that for my PhD. I was growing electrically-active tissues like skin and cardiac, and I was really drawn to the wider world of healthcare as I moved into consulting after my PhD."
Tandon pivoted back to academia because that's where some of the most interesting companies were coming from. There were some companies developing skin in the early 2000s. And on the other side of the spectrum, there were those working on cardiac tissue that have multiple cell types, and electromechanical coupling which would not deliver results in the near term. But in the middle there was cartilage and it's a tissue that affects millions every year.
"As a society, we're replacing millions of joints per year, just because of a couple of millimeters of damaged cartilage. And growing cartilage and growing bone isn't as hard as growing cardiac tissue. So I thought to myself, in the next 10 to 15 years, we're going to make an impact."
Working at McKinsey after her PhD, Tandon got a 30,000 foot view of the healthcare industry and understood the nuances of healthcare policy on technologies.
"It's about big companies buying little companies. That I don't think is what I want to do for the rest of my life. I want to make a little company. I was thinking to myself; I'm growing all these things in the microscope, but they're related to the politics  and the economics of the world."
Tandon followed her intrinsic passion and curiosity within the space, channeling her inner theater kid that brimmed with creativity and wonder. After identifying that building a company was what she wanted to do, Tandon thought the best way to really build  it, while working on the idea, was to pursue an executive MBA at Columbia.There she was able to dive deep into the ethical issues that lay in the biomedical field, including understanding the repercussions of the Affordable Care Act, or the stem cell wars.
"If I want to transform technologies, and from benchtop to bedside, I'm going to probably need to transform myself from a PhD student and a scientist to an entrepreneur."
And thus, Epibone was born.
Innovation in the biotechnology space can take years due to lengthy R&D times and process approvals. After years of hard work, Epibone received FDA approval for their osteochondral product (living cartilage affixed to a bone base) to go into clinical trials for indications in the knee. 
"There was no singular 'aha' moment, but several. Biotechnology takes so long; it's more gradual."
An Alternate Career Path and Life Advice
If you ask almost any high-schooler, interested in the medical space, what they want to be, the answer is inevitably a healthcare worker (ie. doctor, nurse, physician's assistant, etc.) In general, South Asians tend to have a one-dimensional focus when on the medical school track, since that is what the applications require: incessant and obsessive dedication to a career path that is emotionally, physically, and financially grueling.
However, Tandon's career path is an important one to consider as it provides an alternative yet impactful option for those who want to make a difference in public health. You can have an impact on public health — an area that the pandemic proved to be important to each every person on this planet — without going to medical school at all. Some examples include working in medical policy, pharmaceutical engineering, biomedical devices, and bioinformatics.
"There's a million ways to contribute to society, even if you're more interested in helping to foster human health than just being the person who can implement society's current best practices for medical care. I would just urge everyone, parents included, to take that broader view that entrepreneurship might be a better way to help the world."
Tandon's journey from engineering to entrepreneurship is one that isn't usually explored in the context of the South Asian diaspora. Often South Asian Americans, or immigrants, remain in the middle management sector, even after racking up multiple technical and business degrees at amazing schools. Ultimately, it is up to the individual to determine where their happiness can stem from. Some that have gone through the immigration journey may be at their mental limits to pursue additional risk. For some, the immigration journey may have the countering effect: the "make the most of what you can" effect, despite the adversities faced. The capacity to take a risk and believe in building something without expecting immediate returns creates the necessary vacuum for advanced innovation.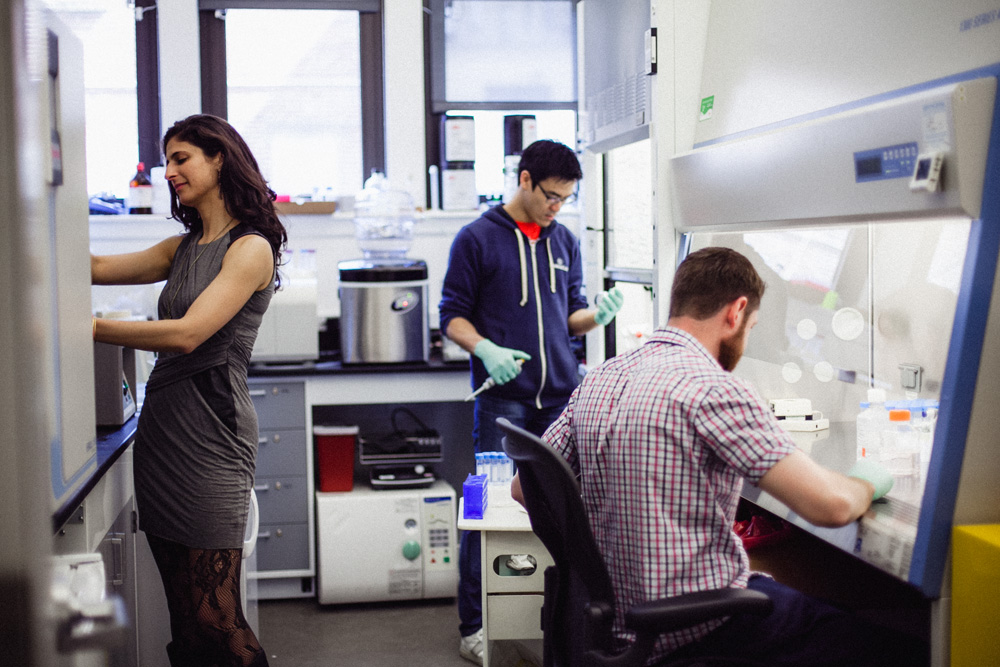 Tandon ultimately chased her curiosity for electromechanical system design, biomedical politics, and the human condition around aging. Being raised in a family of engineers, and with the freedom to explore her artistic self, Tandon was allowed to be a "klutz" and deeply learn from her interests and her failures. Tandon was also well aware that the destination she desired was all about a long journey. With Silicon Valley, tech tycoons, and unicorn startups abundant in the news, it is easy to forget that  every industry requires patience and dedication before immediate results…or revenue.
With resounding clarity, Tandon passionately stated that entrepreneurship isn't entirely based on innate, creative talent. Much like any artist, it is important to hone the skill through hours of work; in the case of biotech entrepreneurship, this can look like hours of case studies and fervent discussions with professors and students. Doing her MBA gave her the chance to treat her time at Columbia as an accelerator program, giving her access to world-class professors and research facilities.
Tandon's inspirational story is a reminder that our careers develop as we do. So often young adults are plagued with fear of what the future can and should hold. However, if we approach our careers with a growth mindset, there are opportunities that spur from internal curiosity and external support.
To learn more about Epibone, visit the website. To learn more about Nina Tandon, click here.