by Saumya Bhutani – Follow @SaumyaNotSonia
Saturday marked the 63rd Annual Filmfare Awards, Bollywood's most glitzy affair to commend the very best in cinema. As the years go by, I am often unable to keep up with the outpour of new films and talent that come out in order to fully appreciate the awards. However, one thing I am always here for is the fashion, and this year did not disappoint.
Let's take a look to see who truly outdid themselves on the red carpet.
Alia Bhatt
The 'Udta Punjab' and 'Dear Zindagi' star looked ethereal in this lavender Monsoori gown with a plunging neckline and just the right amount of ruffles.
Madhuri Dixit-Nene
The iconic beauty stuns in this simple yet elegant cold-shoulder gown that contrasts florals with against a classic black background.
Kajol
Apparently, our favorite 90s Bollywood queens killed it on Saturday night. Velvet is all the rage these days, and Kajol looks so glamorous in this dress designed by Bollywood favorite, Manish Malhotra.
Parineeti Chopra
She may have taken a few years off before returning to the Bollywood silver screen, but Parineeti Chopra's red carpet appearances have consistently impressed for the last few years. The 'Meri Pyaari Bindu' star shined and shimmered in this Kujta and Meri gown that had her looking like an edgy princess.
Tillotama Shome
It's always a treat to see classic desi styles with modern twists. Shome, one of the stars of  "A Death in the Gunj," looked chic in this Raw Mango floral sari with a blouse that featured sheer sleeves.
Preity Zinta
Zinta looked very feminine in this intricately-detailed Garimon Roferos gown. We say, "Preity in pink" not "pretty in pink" for this one. #SorryNotSorry
Sonam Kapoor
Bollywood's ultimate style icon (and my personal girl crush) dared to be different and delivered as always in this black Vera Wang ensemble featuring high pants accented with gold earrings.
Athiya Shetty
Athiya, daughter of Sunil Shetty, looked stunning in this unique form-fitting dress by Tarek Sinno.
Ranveer Singh
That's right, the Filmfare Awards best dressed list means men, too! Here's the man who's never afraid to express himself, wearing a suit featuring all of his favorite classic Hindi films and actors.
Shahid Kapoor
The 'Padmaavat' starr looked fresh in his all white suit — a bold choice.
Karan Singh Grover
Grover, also known as Bipasha Basu's beau, hopped on the velvet trend as well, embodying and displaying some old-school charm at the Filmfare Awards.
There you have it, folks! Which of your favorite celebrities made the cut in our Filmfare Awards Best Dressed list? Who was snubbed? Share your hits and misses in the comments below!
---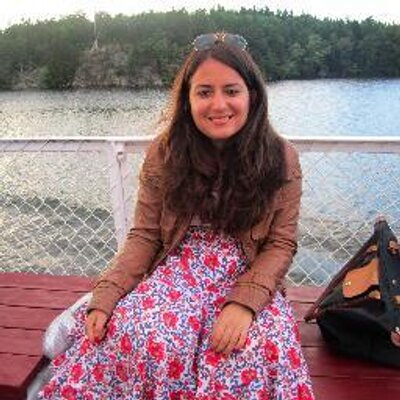 Saumya Bhutani is a graduate of Vassar College, where she majored in History and minored in Biology. She wrote her thesis on the relationship between beauty ideals and the changing roles of women in India in the late 1970s. Saumya is an aspiring physician but also considers herself a history aficionado and pop culture junkie.