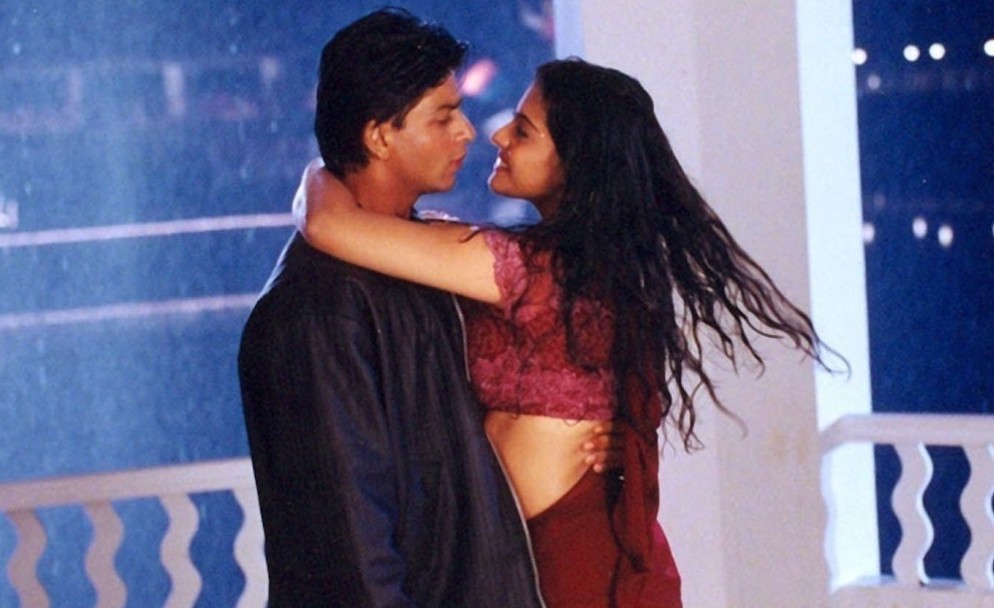 Let's go back to the 1990s, when two of the most iconic movies of all time premiered and changed the way we approached and fantasized about romance. "Kuch Kuch Hota Hai" and "Dilwale Dulhania Le Jayenge" brought us one of the best onscreen Bollywood couples of all time: Shah Rukh Khan and Kajol.
We love them together so much, and the chemistry they have together onscreen and off is so genuine. Fans went crazy when Karan Johar brought them back together more recently in "Dilwale."
In honor of "Kuch Kuch Hota Hai" turning 20 this week (how old do you feel?!) and SRK & Kajol's incredible onscreen chemistry, let's take a walk down memory lane and look back at some other amazing onscreen Bollywood couples that we have grown to love, and love to associate with each other.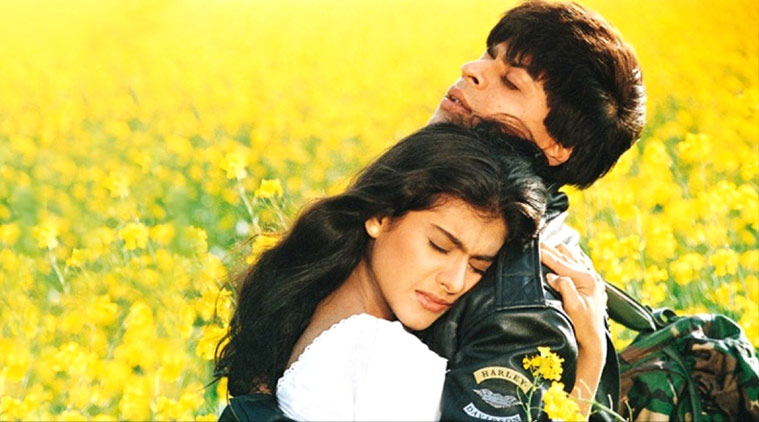 But let's be real: I don't think there is a couple that beats SRK and Kajol from the last 20 years. I can't even look at a sunflower field anymore without thinking about SRK and Kajol.
Hrithik Roshan and Kareena Kapoor in "Kabhi Khushi Kabhi Ghum"
We've all grown up loving "Kabhi Khushi Kabhi Ghum" because it's an all-time classic. The romance onscreen and the flirting between Hrithik Roshan and Kareena Kapoor made the movie even better. They made such a hot couple where I think all of us wanted to reach the confidence level that "Poo," portrayed in the movie that snagged her the extremely handsome, Hrithik.
This iconic couple looked so good together that they were brought together again in "Mein Prem Ki Deewani Hoon," and "Mujhse Dosti Karogi." There were also rumors going on that they actually liked each other in real life!
Akshay Kumar and Katrina Kaif in "Namastey London"
While not her first co-star in Hindi film, Katrina Kaif's first major hit came when she starred alongside Akshay Kumar in "Namastey London" in 2007. Since then the pair has co-starred in multiple productions together, most of them resulting in box-office success as well as success for the films' songs.
I mean, what is more iconic than Katrina Kaif and Akshay Kumar lip-syncing to "Sheila Ki Jawaani" from "Tees Maar Khan?"
Katrina's also had some major success and major chemistry onscreen with Salman Khan (who also happens to be a former boyfriend). The starred in such hits as "Ek The Tiger" and its sequel, "Tiger Zinda Hai."
Saif Ali Khan and Rani Mukherjee in "Hum Tum"
I think we all agree that Saif Ali Khan and Rani Mukherjee made such a cute couple onscreen together in the movie "Hum Tum." It was a modern day love story with an old-fashioned twist about destiny and faith, where if you're meant to be together somehow it will all fall into place. They also starred together after in sequels to "Hum Tum" in "Ta Ra Rum Pum." They both just genuinely looked good together.
Aishwarya Rai Bachchan and Hrithik Roshan in "Jodhaa Akbar"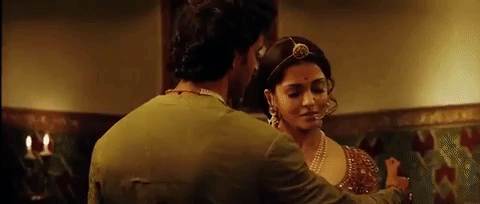 They are two of the most beautiful actors to ever grace the silver screen in Bollywood, there was never any doubt that Aishwarya Rai Bachchan and Hrithik Roshan would make an incredible onscreen pair. But what was a pleasant surprise was just how much the two elevate each other's acting talents. Bachchan and Roshan have starred in two huge box office hits, "Jodhaa Akbar" and "Dhoom 2." In 2010, the pair starred together in "Guzaarish" – while not a commercial hit, the critical acclaim led to multiple awards nominations for both actors.
Varun Dhawan and Alia Bhatt in "Humpty Sharma Ki Dulhania" & "Badrinath Ki Dulhania"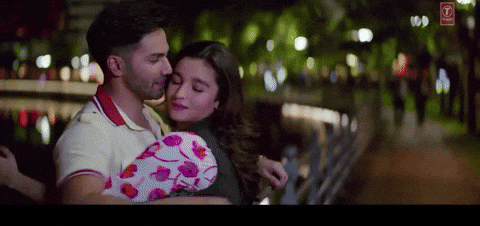 We encountered them together for the first time in Student of the Year where Varun Dhawan played Alia Bhatt's boyfriend. They looked adorable together and they matched really well. After that movie, they appeared in "Humpty Sharma Ki Dulhania" and "Badrinath Ki Dulhania" where their onscreen chemistry was impeccable. Fans were calling them the "SRK and Kajol" of our time. They've been doing a great job representing millennials when it comes to falling in love for the first time. Varun Dhawan and Alia Bhatt have fun, outgoing personalities, there's no question why they both look like such a cute couple.
Ranveer Singh and Deepika Padukone in Everything They've Ever Done
"Ram Leela" is where heartthrob Ranveer Singh and goddess Deepika Padukone came together for the first time. In Bajirao Mastani, they proved their incredible chemistry was no fluke. And with Padmavati, they proved they were Bollywood royalty, and easily one of this era's best onscreen Bollywood couples. They look so good together on and off screen because they are a real-life couple as well!
https://www.instagram.com/p/Boji8dfB4Dl/?hl=en&taken-by=ranveersingh
We live for the comments Ranveer leaves on Deepika's Instagram pictures, literally so cute, and they also post the funniest moments together! You can tell that they can truly be themselves around each other. They're also both really good looking people so that just enhances their couple status even more!
Hopefully, we keep seeing these onscreen Bollywood couples together, but we're always ready to see what new pairings the industry will create that will make us fall in love all over again.