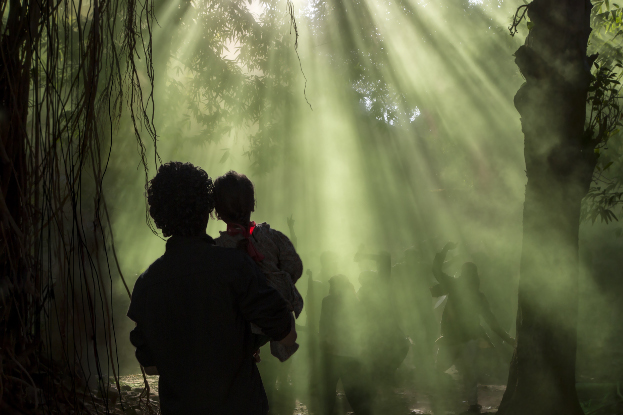 Following from his success of "Muhammed the Messenger," Iranian-born Majid Maijidi continues his passion to depict humanist topics with "Beyond the Clouds", whose world premiere opened up at the British Film Institute.
Starring Ishaan Khattar and Malavika Mohanan, "Beyond the Clouds" takes the audience through the slums of Mumbai, into a journey of social injustice and human empathy. With music by A.R Rahman and incredible cinematography by Anil Mehta (of "Lagaan" fame), Majidi's Indian cinema debut is a heartwarming venture.
The story is centred around Amir (played by Khattar), a wild child involved in drug dealing, and Tara (played by Mohanan), Amir's estranged older sister who struggles to make ends meet as she lives and works within the depths of the dhobi ghat, following her departure from a violent marriage. Whilst their relationship has been somewhat strained, destiny brings them together after Tara is arrested for attempted murder of a man who tried to rape her.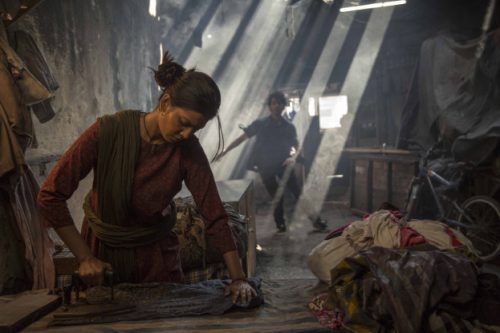 Bound by her perpetrator's silence, who falls into a coma, Amir races against the clock to ensure his sister faces justice, by ensuring the attacker's full recovery so that he can admit to his crime — as his sister Tara, faces a daily struggle amongst the discrimination women are consistently faced with by India's judiciary system.
Majidi has beautifully narrated the multiple layers of humanity that every individual has, yet can't always be demonstrated naturally. Whether it is Tara's maternal instinct that draws her to her female cell-mate's young child, or Amir's sympathy towards his sister's attacker's female family members who he takes under his wing, upon realisation that they neither speak the language nor do they know anyone in the unknown city of Mumbai – the language of humanity remains universal.
Brown Girl Magazine was fortunate to be invited to the world premiere of "Beyond The Clouds" at the British Film Institute in London. When asked about the motivation behind the story of his film, director Majidi tells BG,
"This film is a continuation of my previous films and shows my passion to depict my concerns about humanity and family bonds and society. Since I feel that Iran and India are close culturally, I thought it would be interesting to continue the same kind of filmmaking but in a different context. It is important to address social issues – in particular the vulnerability of women and children – this can only have a positive impact in India."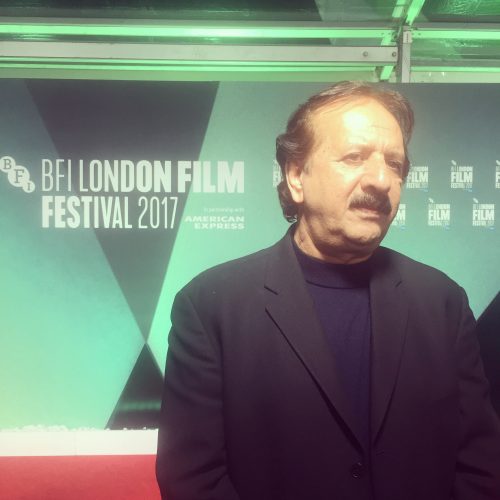 Khattar described his experience on working on the film and with director Majidi as "self-meditation and spiritual." He went on to say,
"Making humanist films should be the norm and appreciated as equally as commercial cinema by the masses. We should learn to look at each other in an empathic light."
We also spoke exclusively to Mohanan, who spent her early years studying cinema at college in Mumbai. As an ardent fan of Majidi, whose work she had analysed for years, never had she imagined she would be part of his work. She tells BG,
"The whole thing was surreal as I have grown up watching his work and am a huge fan. As an actress, I am always greedy for good roles, no matter whether it is Indian cinema or international."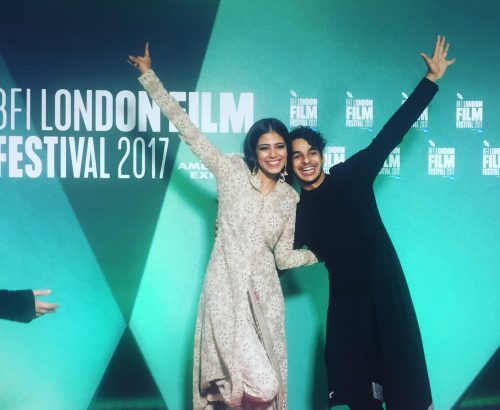 Asked if she felt whether a non-Indian director could do full justice to a story surrounding the hardships of poverty in a city like Mumbai, Mohanan said,
"The story looks at women's hardships and lack of rights in India. But regardless of the culture or country you come from – be it India, Iran or even America – the basic human emotions are the same. Finding joy in the little things remain the same no matter what part of the world you are in – which is what Majidi's films are about."
For further details on the BFI's "India on Film" season running until December 2017 visit http://www.bfi.org.uk/