We are women with unique cultural backgrounds. We are defined by our differences yet brought together by our similarities. Our distinct cultures are mirrored in the bridal adornment on our neck and on our bodies. We are the Brides of South Asia. We are proud to celebrate the diversity of our own diaspora. We're here to remind you that there's more than one kind of brown girl–and we're proud to know one another, to support one another and to celebrate one another.
For this concept shoot, we had nine past brides recreate their wedding looks. We wanted to showcase the diversity of what a South Asian bride looks like on their wedding day and show how South Asian weddings are unique from each other. We gave each bride an accessory that was related to their specific religious wedding traditions. They are rich in color, customs, and religion. These brides are breaking cultural norms and bringing South Asian culture into the modern era.
That being said, we also wanted to show that there is more to a South Asian Bride than the stereotypical stay-at-home wives. These nine women share goals of empowerment; they live it every day of their lives and have gone above and beyond to show and wear their true colours in society.
We asked our nine brides for their take on marriage and their cultures in terms of empowerment, and here is what they had to say.
1. Deepa – Hindu-Punjabi
My name is Deepa Persad! I am the daughter of Indian immigrants, was born and raised in Canada, educated in Toronto and the United Kingdom, am a pharmacist by trade, and I moonlight as a party animal/loving and devoted wife!

My journey to self-empowerment and the empowerment of others started when I moved on a whim to England for pharmacy school at the tender age of 25! I didn't know a soul on the other side of the pond, but looking back, that's what really helped me come into my own and allowed me to gain perspective on people, life and all that it has to offer! I made great friendships with women who lifted one another up and supported each other in all that we did!

Professionally, I'm a district pharmacist for one of Canada's leading retailers. What that means is that I work out of multiple locations of the same chain in Southern Ontario. I wouldn't be able to do my job so well if I wasn't so confident in myself and in my ability to empower those around me. Constantly working with a new set of colleagues and patients has its challenges, but at the same time, it provides me with a toolkit that I can then pass onto others to in turn help them be confident in their work and health.

My husband definitely had a big part in making me the driven, fun and vivacious woman that I am today. We've been together for many years, and he has always supported me in my dreams. As I grew and changed both mentally and emotionally, rather than hold me back, he grew with me. He has always supported me in everything that I've done! Oh, and he ALWAYS tells me when there's a dog nearby-BIG BONUS!

Although my husband and I are both Indian Hindus, we come from different cultures. My parents are from India, and his from Trinidad (gotta love that island vibe!). We definitely bring the best of both of our cultures into our home —I can't get enough of soca music and he can't get enough of my mattar paneer!!!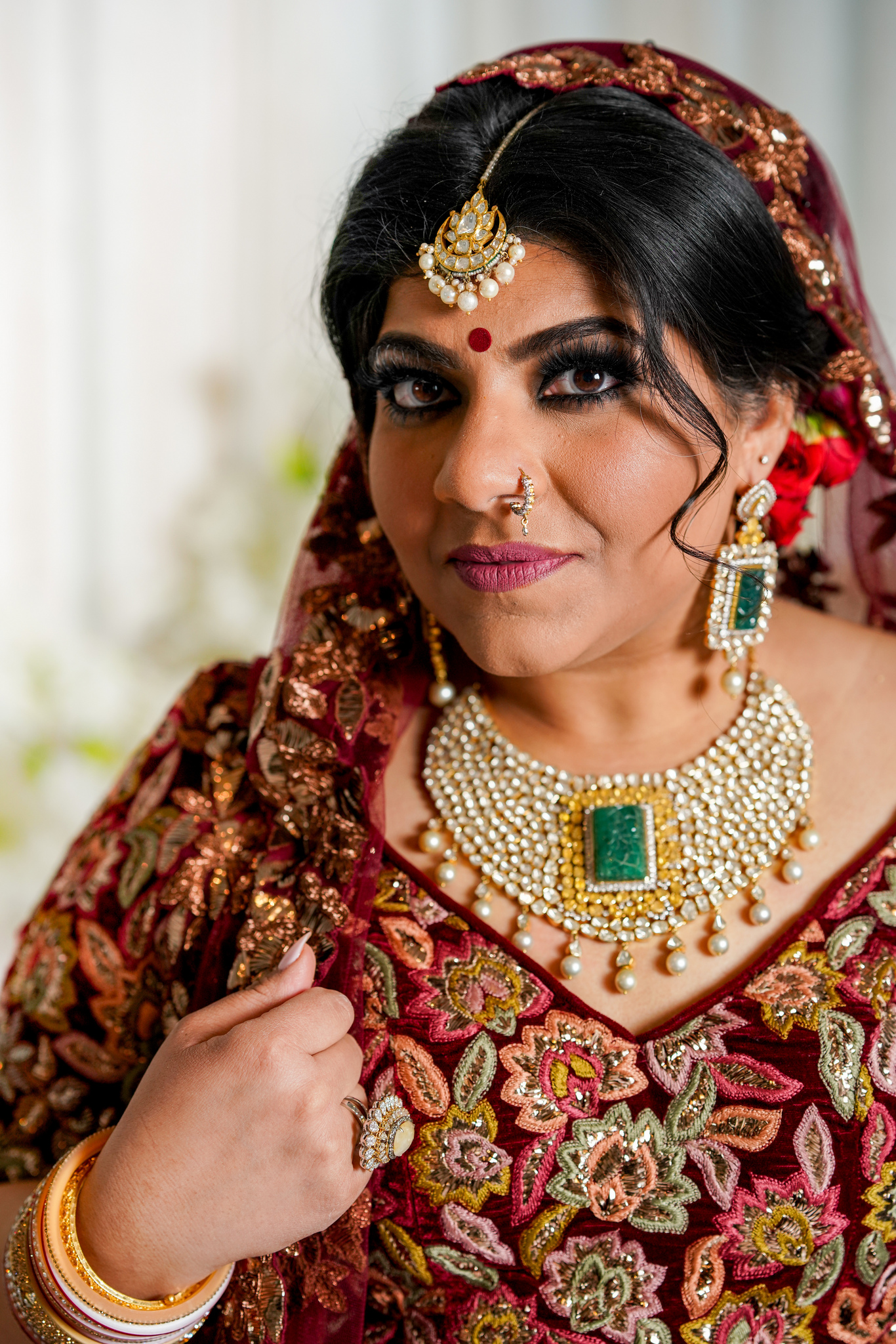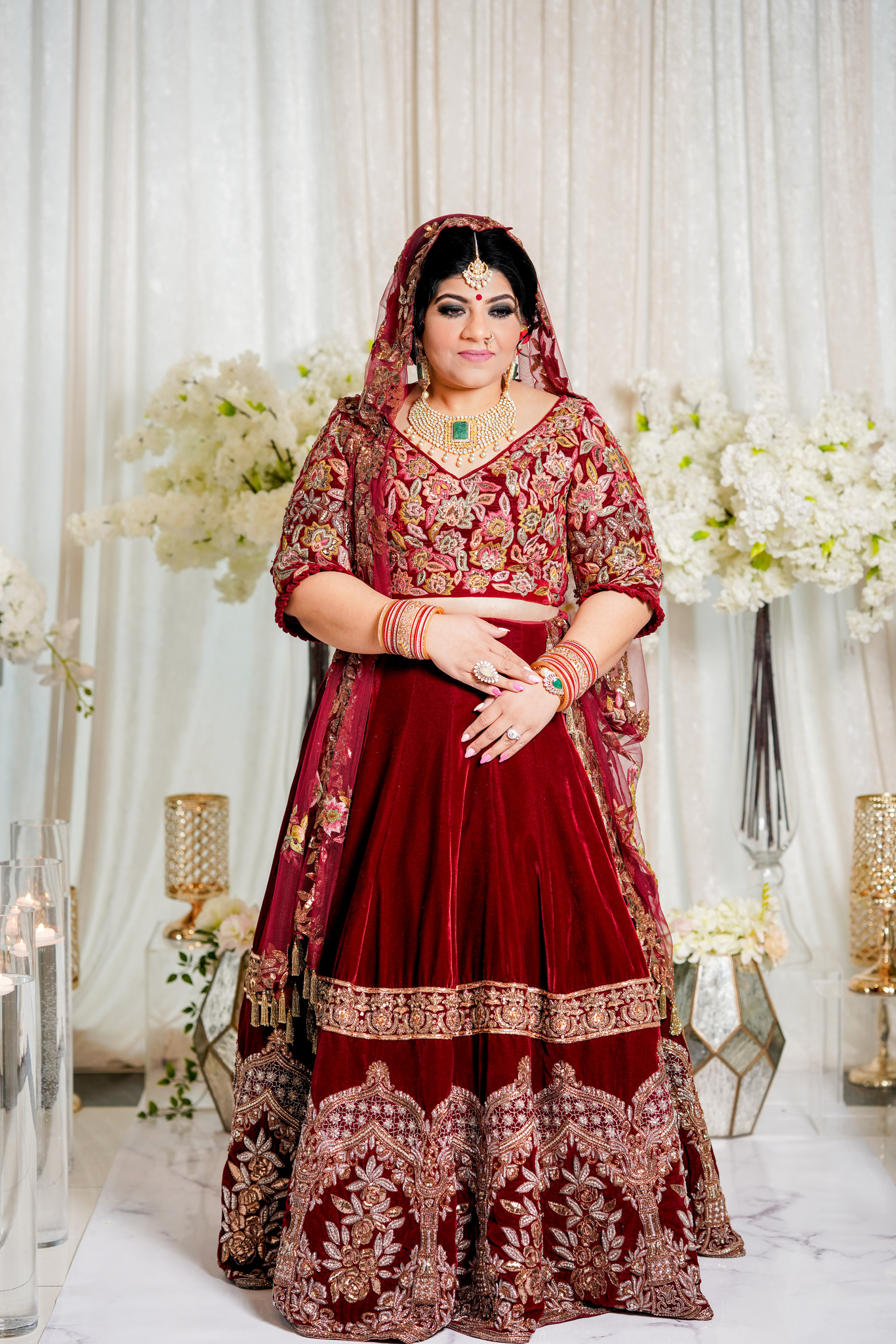 2. Priya – Hindu-Guyanese
My name is Priya Persaud. I was born in Guyana and immigrated to Canada when I was 13 years old. I graduated from the University of Toronto with a degree in Molecular Biology and currently work as a Regulatory Affairs Manager for a pharmaceutical company. Everything that I've been able to achieve in my life thus far has been a direct result of the sacrifices made by my parents, especially my mother, who is the best woman I know.

The word woman encompasses many roles—daughter, sister, niece, cousin, aunt, friend (among many others!)—all of these which make up the core of who we are before becoming a bride and taking on another role: wife.
On becoming a bride:
It was simply magical. For me, there is no other word to describe it. The overwhelming amount of different emotions that I felt on the day of my wedding ceremony can never be replicated and will stay with me for the rest of my life.
On becoming a wife:
It is an adjustment. That's the word I seem to use every time someone asks 'how is married life?' What makes the adjustment easier is having a husband who understands that even after marriage I am still someone's daughter, sister, niece, cousin, aunt, and friend. I am lucky to have someone who helps me to simultaneously maintain my existing relationships and also build new ones…someone who understands that taking on a new role doesn't mean you have to give up any of the others.
On my favorite thing about West Indian culture:
Family! The importance of family is especially apparent during a West Indian Hindu wedding. With events spanning the course of a week, it takes a village to help you through it. Our families traveled from near and far, many taking time off of work to come and help us with the preparations. During the wedding ceremony itself, various family members (parents, siblings, aunts, uncles) play vital and significant roles. A wedding is truly not only about the union of two people but rather the union of two families. This sets the tone for the marriage and it's something I wish to emulate as I build my own family.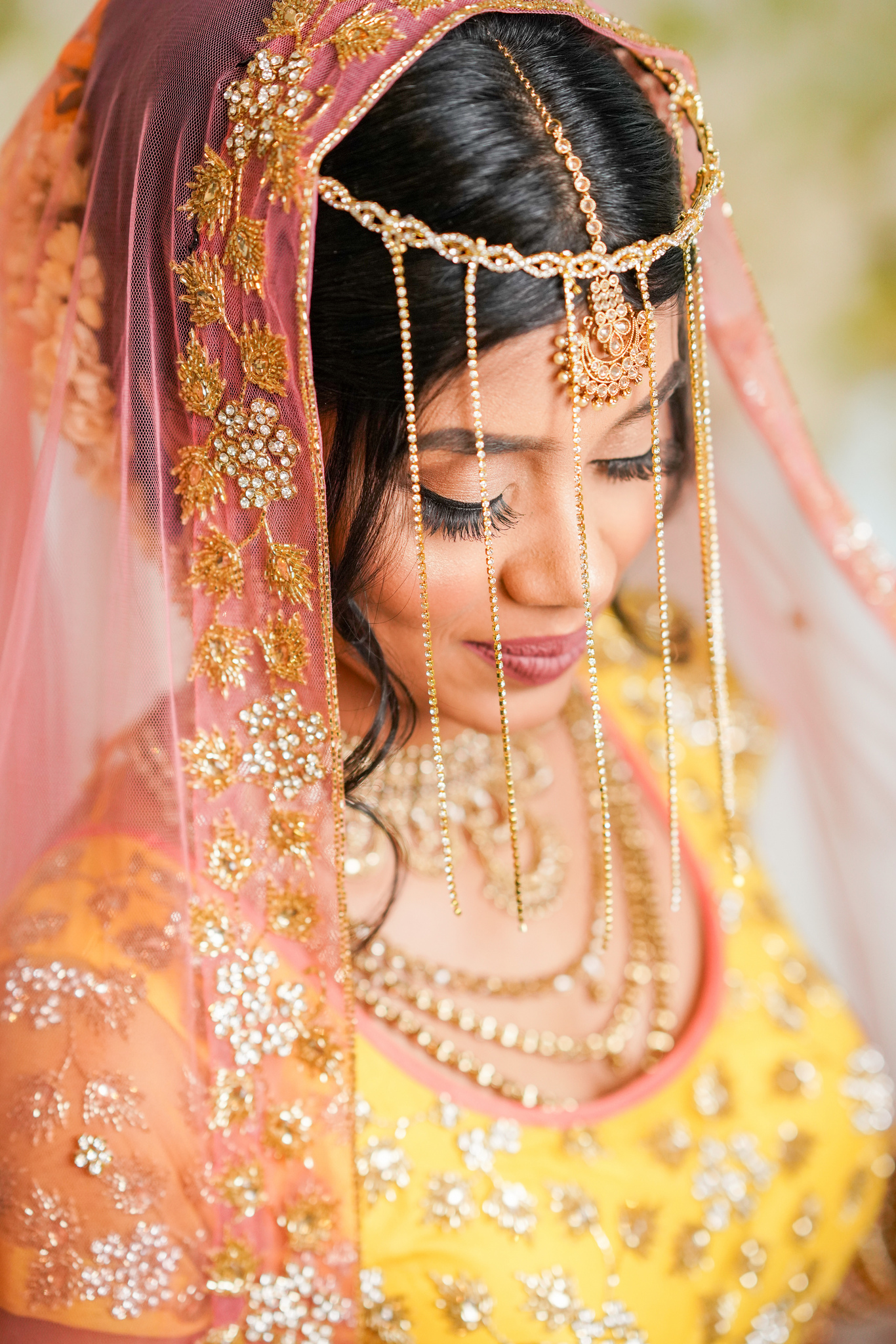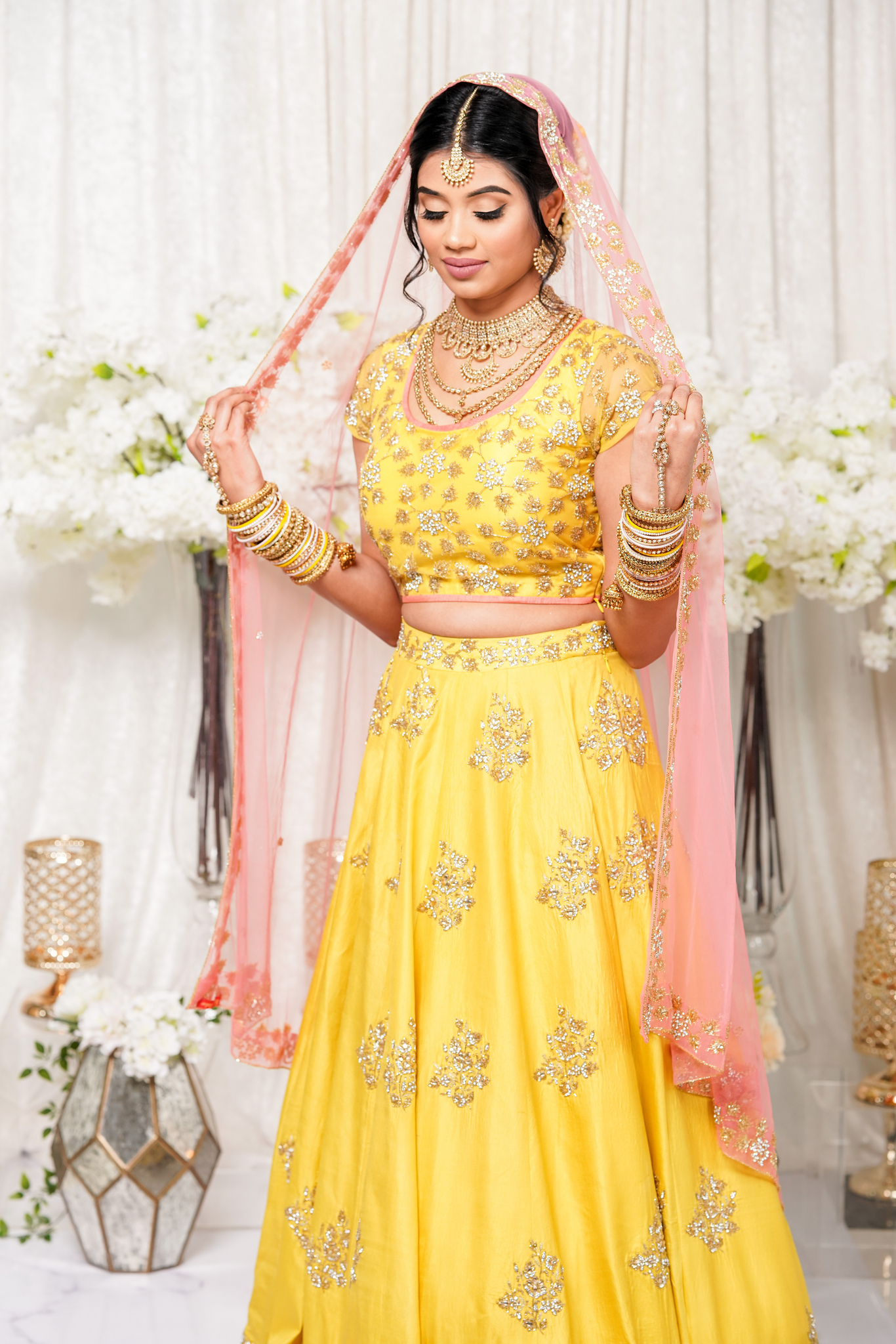 3. Reeta – Hindu-Gujarati
My name is Reeta Lad-Aklu and I had the privilege of having Susan and Beyoutiful Beginnings coordinate my wedding. I currently work for EY Law as a Senior Immigration Support Specialist.

On September 16, 2018, dreams became reality when I married the love of my life and best friend Robin. We had been dating for 12 years before we got married, and while it wasn't an easy journey to the mandap, I wouldn't trade it for anything.

The best thing about being married is always having my best friend, cheerleader and partner and in-crime around 24/7. He is the most supportive person I know. He's the person that picks me up when I'm at my weakest, who cheers me on when I think I can't go any further and the person who loves me even if I fail. There is no better feeling then always having your number 1 fan rooting for you in every aspect in your life.

Growing up in a Gujarati home, religion and family were very important parts of our lives. All festivals and occasions were celebrated together with family and friends. I'm proud to say this part of my culture is now a part of our marriage. Although we come from two different backgrounds and two different upbringings, we have now incorporated each others' traditions to create our own.

It began with our wedding ceremony where each ritual was selected that had significance to us both. It's magical to see something new being created through our love for each other. It blessed us with such beautiful memories that I will cherish for many years to come.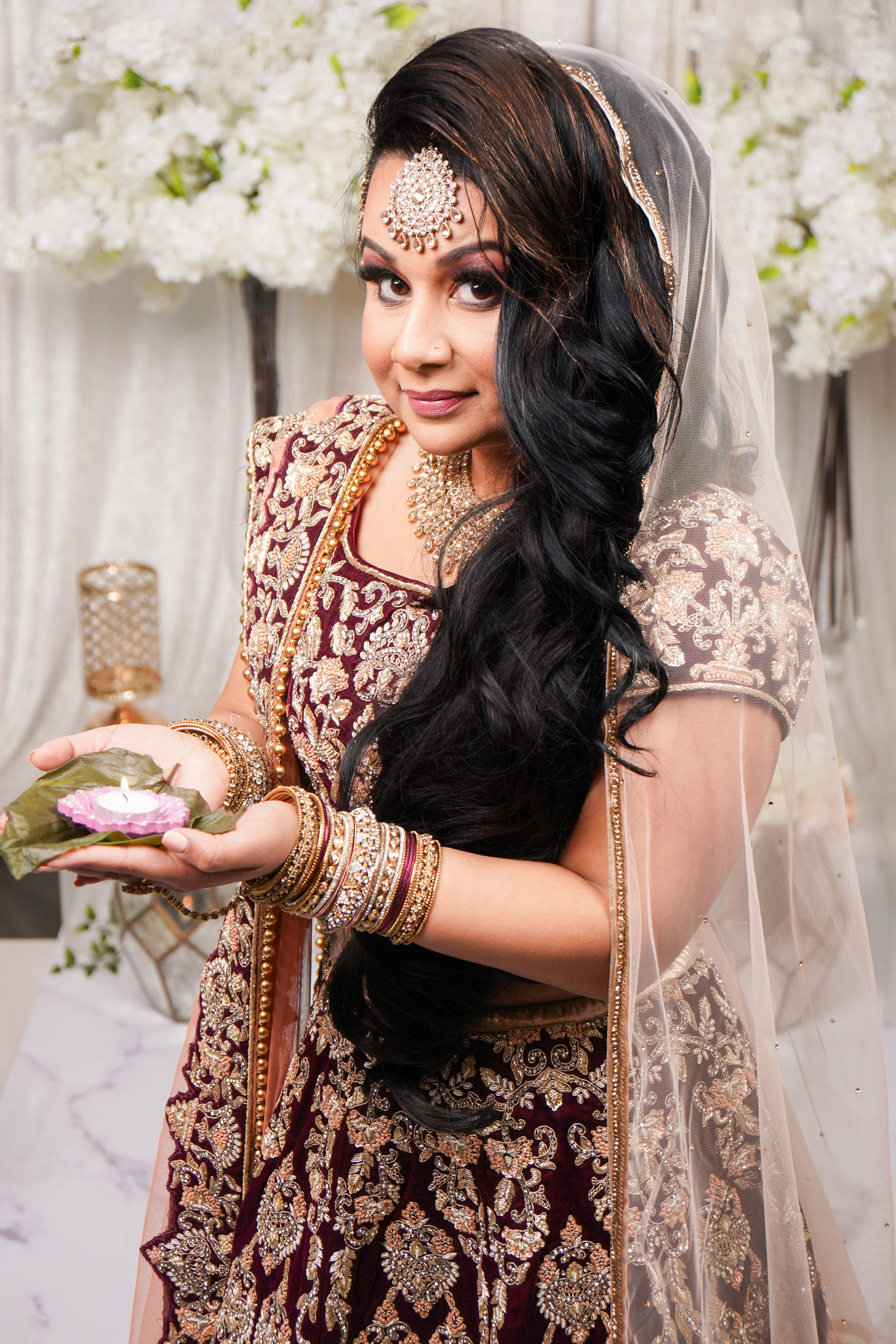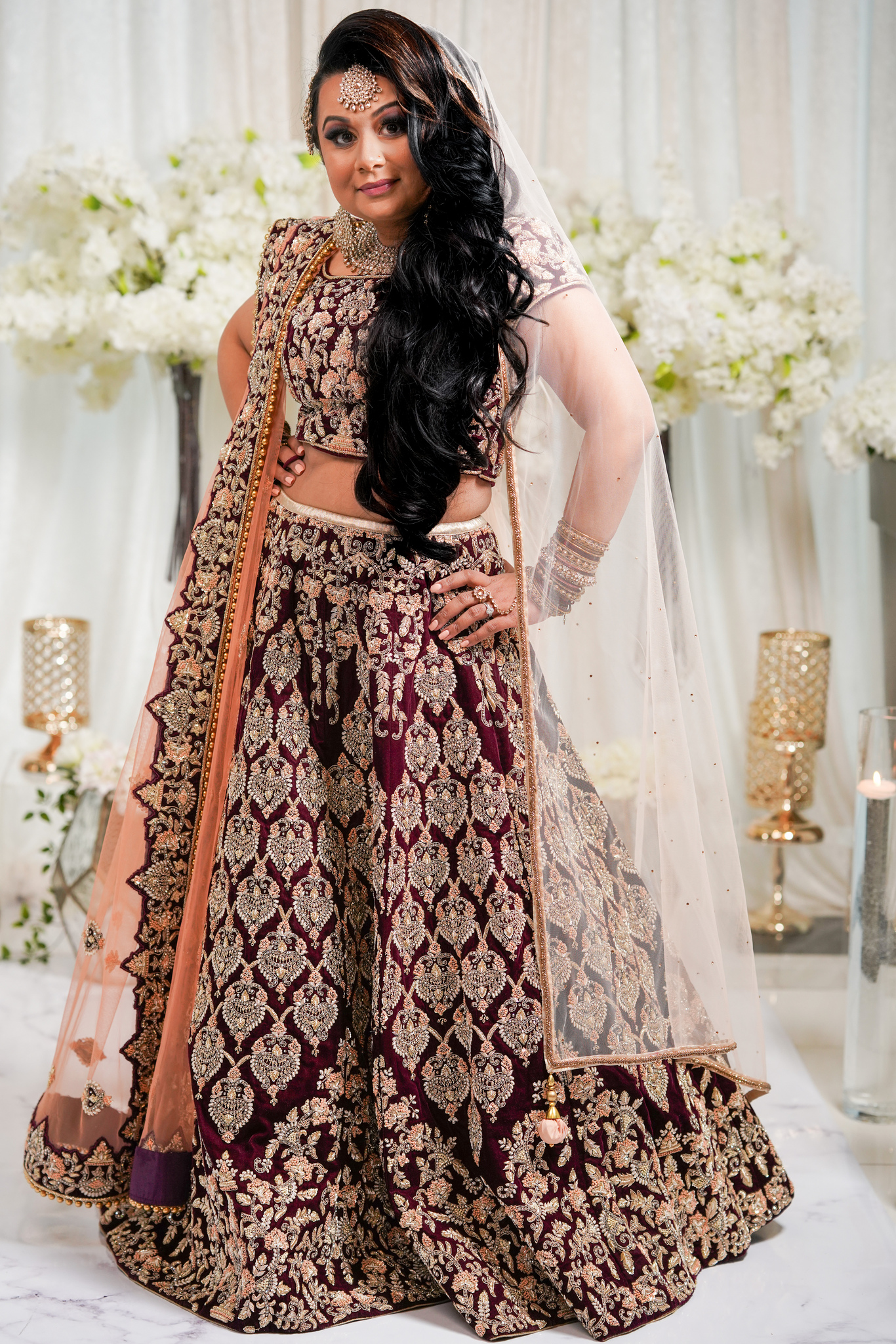 4. Arane – Hindu-Tamil
My name is Arane Kothari and I was born and raised in Canada. I come from a family where education is paramount. My parents motivated and supported me in my studies, making sacrifices to ensure that my sister and I had all career doors open to us. I got my Master of Mathematics in Biostatistics from the University of Waterloo, in a highly male-dominated field. My education was the launching pad that propelled me into my career as a Biostatistical Team Lead for a research organization where I work as a consultant for pharmaceutical companies and manage various aspects of clinical trials.

In my role, I am responsible for planning the statistical analyses of the data collected during clinical trials, and to help determine if drugs are safe and efficacious. In addition, I help prepare the analysis reports submitted to government authorities for eventual approval and marketing of drugs. Being female and a visible minority a generation ago would have proved a disadvantage in the workplace. Even though women are yet to achieve equality, I am proud to be part of a generation of women who are working hard to continue to turn the tide.

I love that my husband and I are a team in every aspect of our relationship, whether it's raising our three-month-old baby, managing our daily life, handling finances and tackling inevitable hiccups which arise. Being a team helps bring us closer together, it opens the lines of communication, and lightens the workload for each of us.

I absolutely love many genres of South Asian music—classical Carnatic and Hindustani, bhajans as well as film songs. I grew up learning and performing music and I continue to do so. My husband also comes from a family that is passionate about music. Depending on our mood, you may find us listening to Kendrick Lamar or to raag hamsadhwani. We also hope to share our love for South Asian music with our son and you will often find me singing him Tamil lullabies to get him to bed in the middle of the night!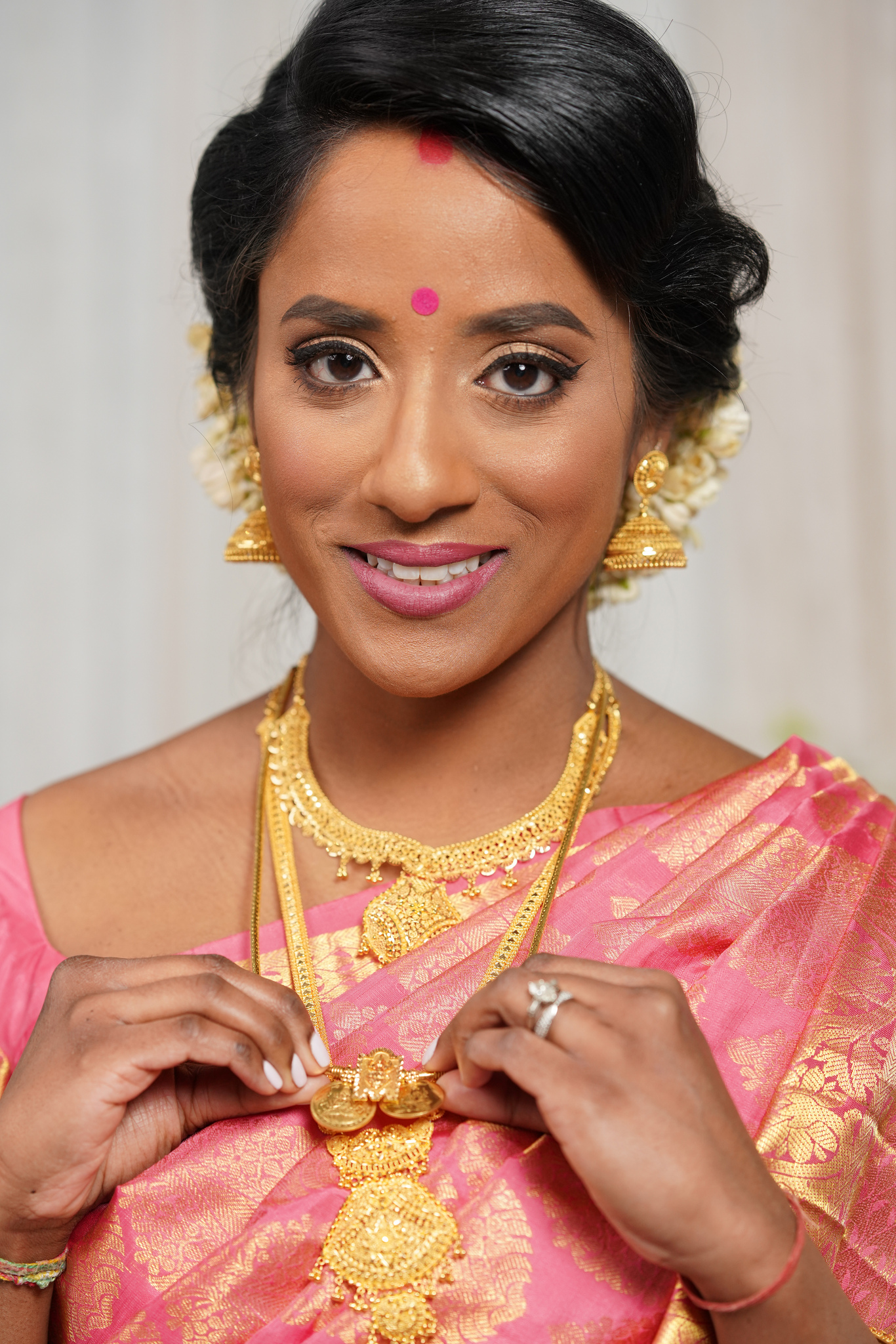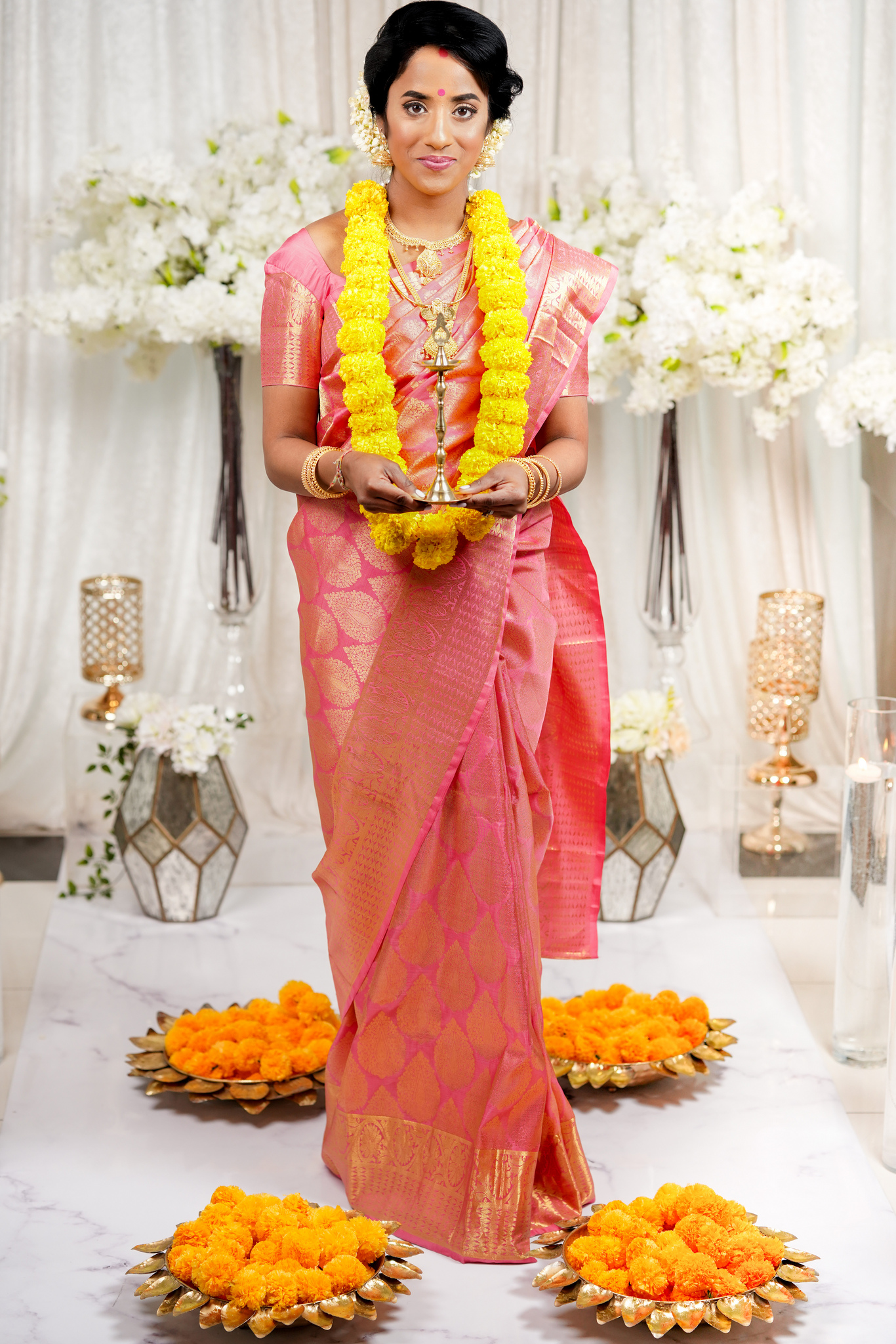 5. Amena – Muslim-Pakistani
My name is Amena Mohammad. I was born and raised in Canada to Pakistani immigrants. I am a CPA/CA by profession, and work at Ernst & Young as a Senior Manager in Risk Advisory.

My husband and I met when we worked together and then became friends for several years. He constantly told me to strive for success, often discussing career topics and the direction I should take. He is the one who gave me enough drive to pursue my CPA/CA. That friendship eventually turned to dating for a few months, and now we have been married for five years. What I love most about him is that he doesn't label me as a 'wife.' Rather, he encourages me to explore all aspects of womanhood, from my mind, to my soul, to my career and all my relationships.

With all the pressures that come with womanhood, first to be a good daughter, to be educated, to then get married, and then have children—he has always supported my decisions on when I am ready for any of those milestones. While some may not be in our control, he has also protected me from those pressures as well.

Not to mention, he does stand-up comedy on the side, so he constantly makes me laugh through life's ups and downs!

In recent years, my culture and religion has been misrepresented and misunderstood. Growing up in Canada, my parents worked very hard to ensure that I was aware of my Pakistani roots. They continuously stressed to be a good human being, to be open and most importantly, kind hearted. It is a beautiful, and vibrant culture, full of spirit, depth and heart. While the world sees us as different, I only see the similarities between ours and our sister-cultures—all represented by these beautiful women.

One specific example, before I got married I believed I would only marry the man, but my mother would say 'you're marrying the family.' Family is very important to me, and so when I did get married, I saw how my husband treated my family as his own, and how automatically I began to love and care for his, as my own. Parents are a large part of my life, and respecting, caring for and supporting parents, both ways, is very important to both of us. It starts as a very delicate relationship in the beginning because it is so new, but with constant care, affection, disagreements, and laughter, it can grow into the strongest of bonds.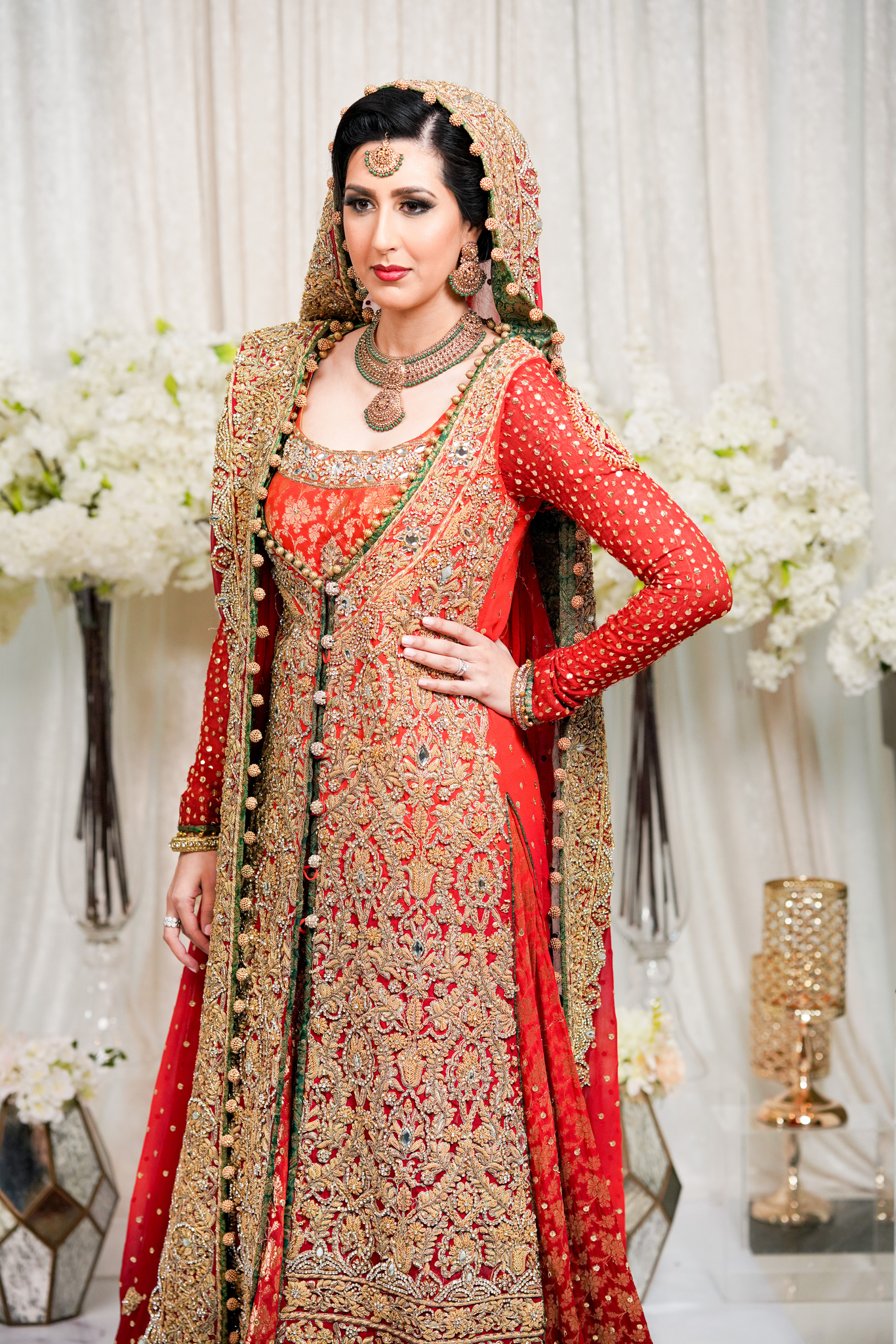 6. Nadia – Christian-Guyanese
I am a Facilities Coordinator, I manage a portfolio of buildings occupied by various Ministries of Ontario. My day-to-day duties ensure that the building and its components are running at all times and that maintenance issues are resolved as quickly as possible.

What do I like most about being married to my partner? It's just better! It's hard to put into words specifically what I love about being married to my husband—there is just so much! Our relationship was great before marriage, but it became even more meaningful after. It became more than someone that you talk too, or spend time with. Once we got married, we became teammates and partners with like-minded goals and aspirations for our future together. I love the comfort that I have, knowing he is always there to support me in any/everything and the fact that we are so much more in sync with one another. Sometimes he takes the words right out of my mouth or does exactly what I was thinking in my mind! As we have an interfaith marriage I appreciate and love how respectful we are to one another's cultural beliefs and practices. He is open to mine, and I am to his. We openly educate one another and celebrate both religions in our home and lives.
7. Faria – Muslim-Bengali
I'm Faria Quazi-Soares! I work as a Product Specialist at Shopify. I help product teams with context as they are in the explore, develop and build phase. I coordinate with cross-functional teams to provide product engineering, development, management, customer and sales solutions. Once they launch, I provide communication and documentation to internal staff. Afterwards, I conduct research to see how the product fared.

What I love most about my partner is how thoughtful and understanding he is. Being in a multicultural and multifaith relationship is hard, but my partner makes it feel effortless. His ability to understand the importance of my culture is remarkable. With him, I've never felt like I have given up a part of my heritage if anything I feel he adds more rang [color] to it. Our wedding day was so special because we found ways to weave our cultures, Bengali and Portuguese, together. I love creating this new space for our family to grow, where we share and celebrate each other's culture.

What I love most about my culture is my language. The Bangladesh Liberation War was a dark time in our history but also the most inspiring. Many Bengali citizens fought for our right to preserve our language, Bangla. Without their strength and courage, a piece of my heritage would have been erased forever.

In my marriage, my husband and I actively learn one another's language. We use many phrases and words in our everyday communication. I love that language holds a great importance in our home. As Nelson Mandela once said, 'If you talk to a man in a language he understands, that goes to his head. If you talk to him in his language, that goes to his heart.'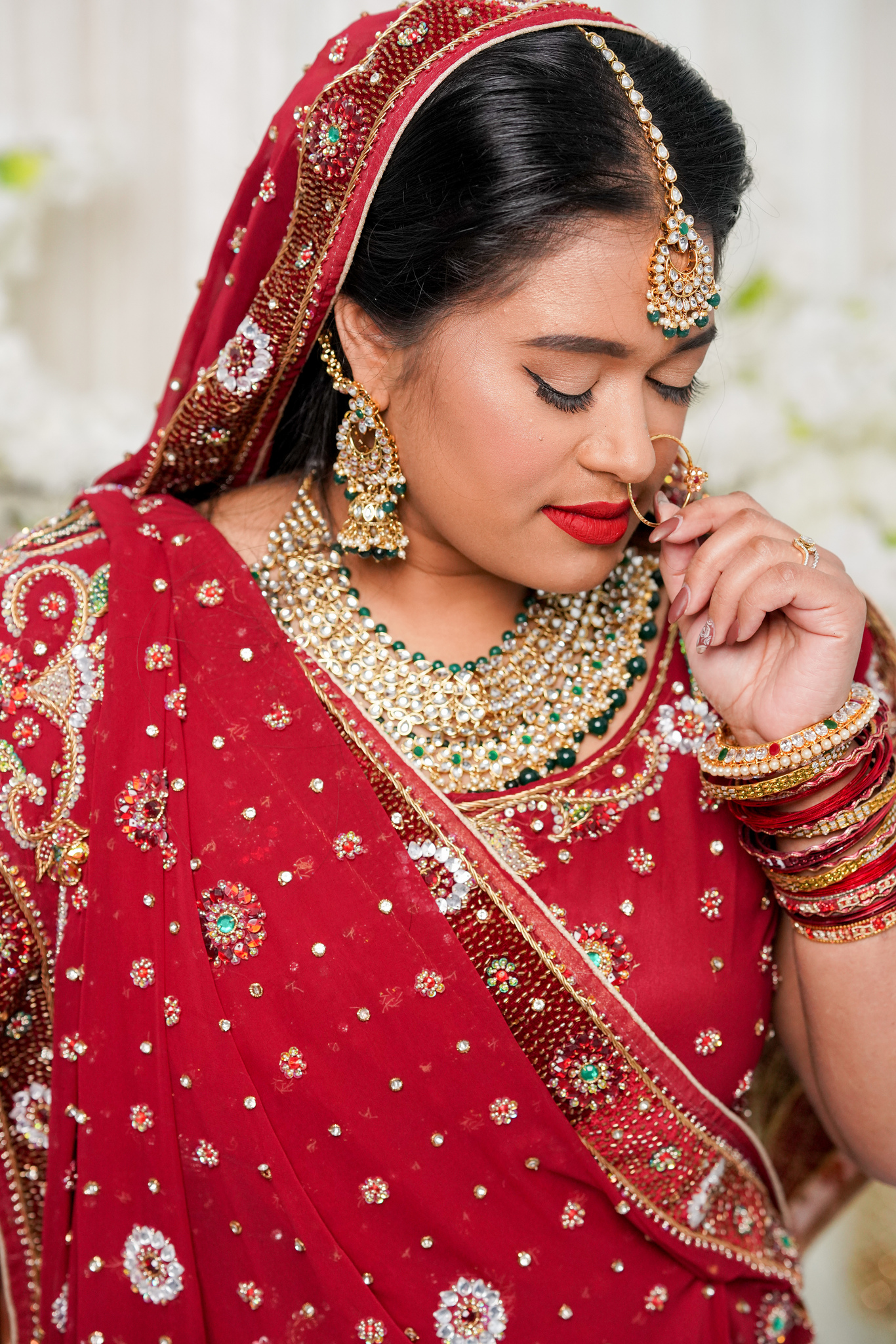 8. Ruchika Bindra Anand – Sikh-Punjabi
My name is Ruchika Bindra Anand and I started off my media career after winning Miss Photogenic in 2013 at the Miss India Canada pageant. Shortly after winning, I was given an amazing opportunity to be the host of the first millennial talk show #NoFilter on Rogers TV. During the two seasons of the show, I encouraged young millennials to talk about real issues and think beyond the boundaries of race, culture and societal pressures. From there on, I have been blessed with hosting opportunities within the community (TIFF, Anokhi Media, Toronto General & Western Foundation Diwali Gala, etc). I am currently working in Media Sales for the Canadian Public Broadcaster, CBC.

What I love about being married to my partner Sahej is that I have a best friend to share all my moments with. We had a beautiful bond before marriage but it has become even more precious since we tied the knot. You learn to care for your partner in so many different ways as you grow from each experience that you face together. We share with each other all our joys, fears, goals and dreams. Having a loving and supportive partner is the most encouraging and empowering feeling for any spouse. You feel like you can conquer the world with the right person by your side. Prepare for World Domination!

I am so honored to be chosen to represent the Sikh Bride for this empowering campaign. The Sikh tradition is so beautiful and it's deeply rooted in equality which makes it so fitting for this campaign's message and theme. The culture promotes breaking gender stereotypes as no role or responsibility is segregated by gender. Sikhism promotes marriage as a partnership of equals and this is something that my husband and I love about our marriage. We share the roles across different aspects and it allows for us to walk alongside each other as partners rather than one following the other. He still hogs the Netflix account, but hey no one's perfect.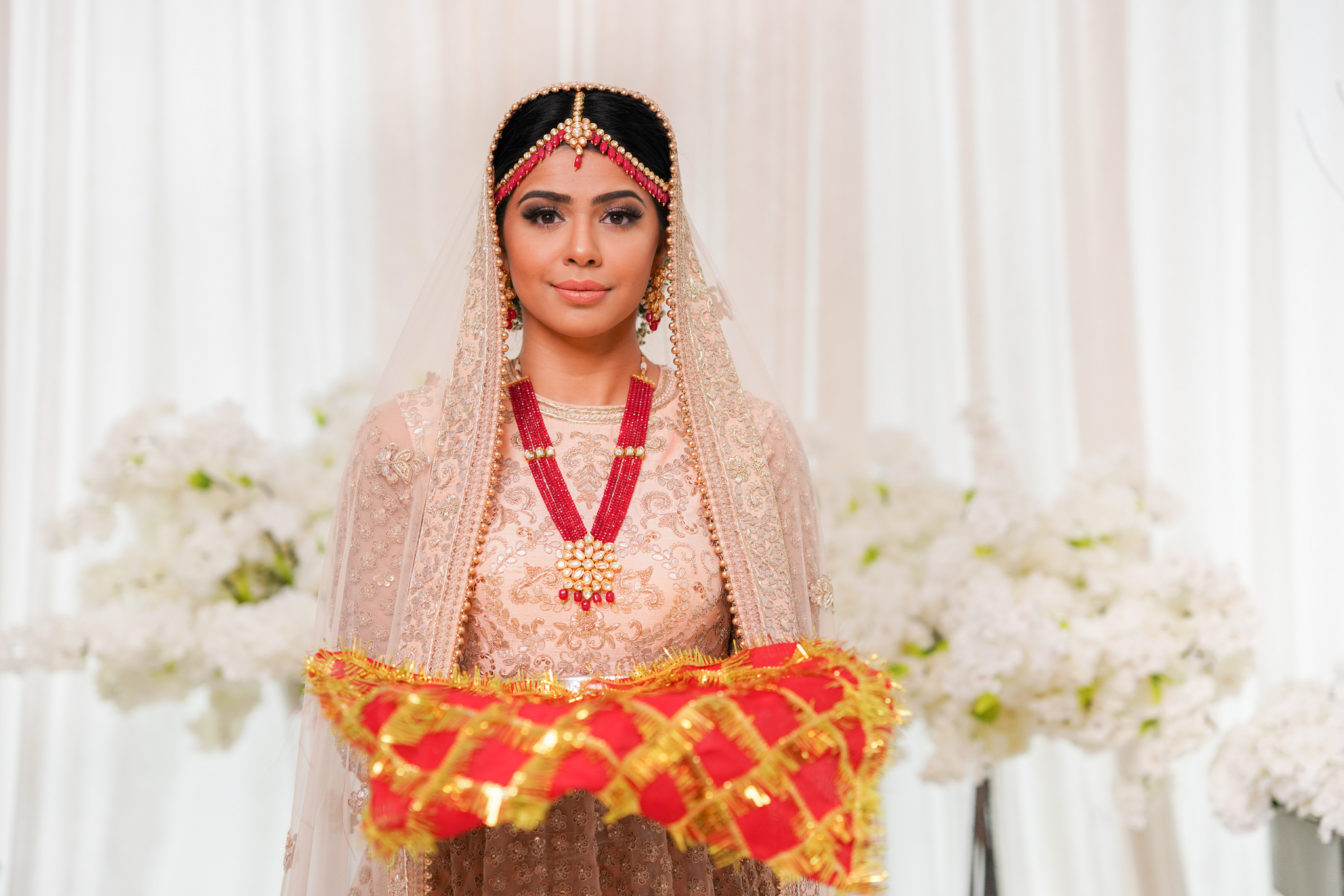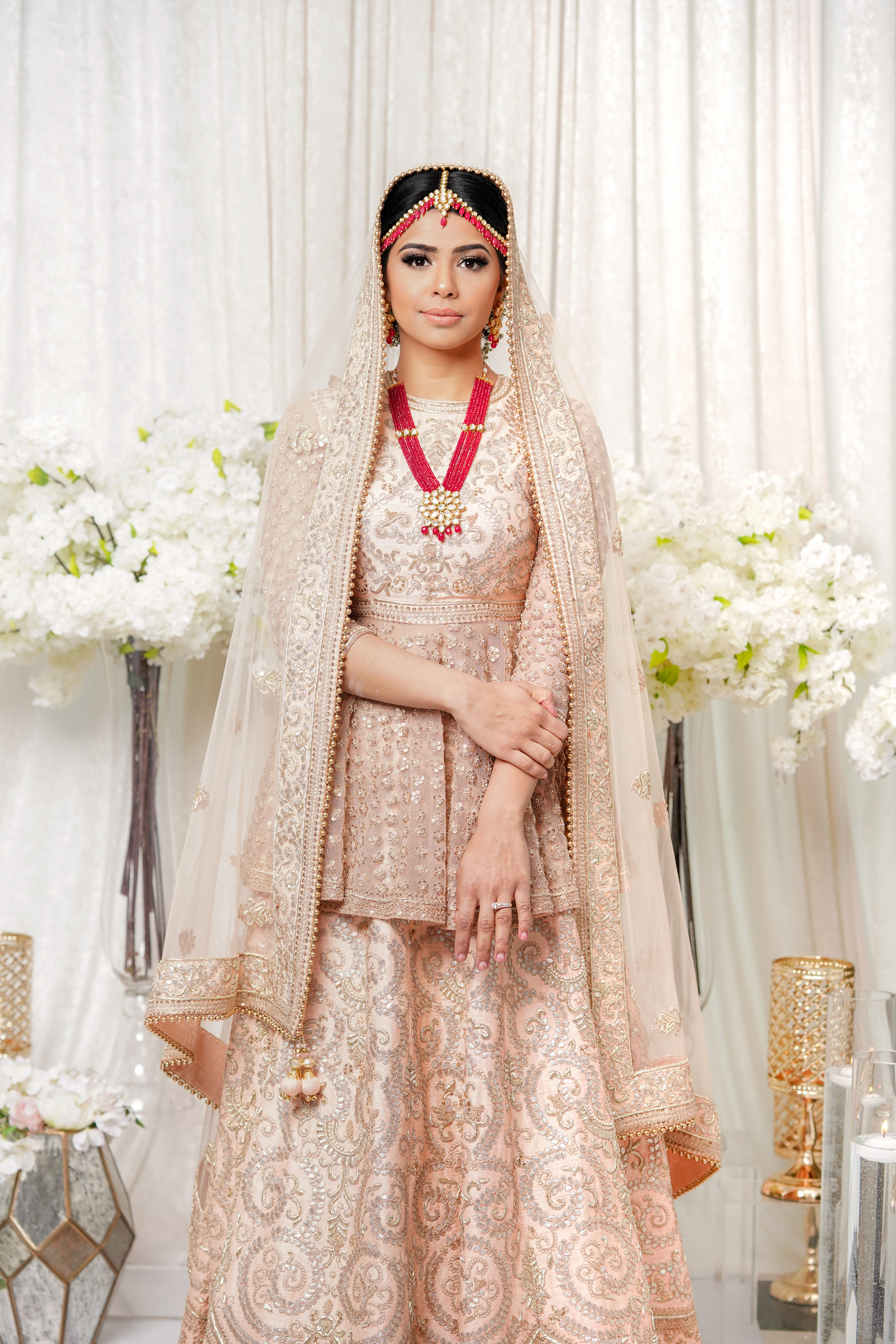 9. Nazish – Ismaili
My name is Nazish Laasi and I am a Senior Fraud Analyst at CIBC. I have been married now for almost four months and the best part about being married is knowing that I have a partner FOREVER. The idea that we will be there for each other through thick and thin is an amazing feeling. I have known my husband for almost eight years now, and I am still amazed by how much I am learning about him on a daily basis. I am truly just excited to continue getting to know him every day.

We got married on November 17, 2018, and we had an interfaith wedding. We brought together not only two sets of families but also two sets of cultures and traditions. It was very important to both of us to make sure that we showcased all the important wedding traditions from our respective families. On Day 1 we had our Sangeet/Pithi ceremony where both of our families and friends came together to eat, dance and bless us with love.

On Day 2, we decided to have two wedding ceremonies. Our first one being in the Catholic Church and the second in the Ismaili Jamat Khana. The merging of these two traditions was important to us and our families as a symbolization of two unique cultures and religions coming together.

We wanted our wedding to be a day of celebration for all of our closest families and friends that had gathered to shower us with love. However, we did not want to miss the opportunity to showcase our love to each other and our love for music and food—from our Midnight station (McDonald's) to our Main Course (Butter Chicken) to a continuous playlist of Drake. Our guests could feel the essence of everything my husband and I love!

Overall, the one thing we were sure of leading up to our wedding was that we wanted to respect our cultural and traditions but we also wanted to have fun and enjoy the company of all of our guests. Our wedding weekend was one of the most memorable moments of our lives and we were lucky enough to bind both of our religions and cultures into one.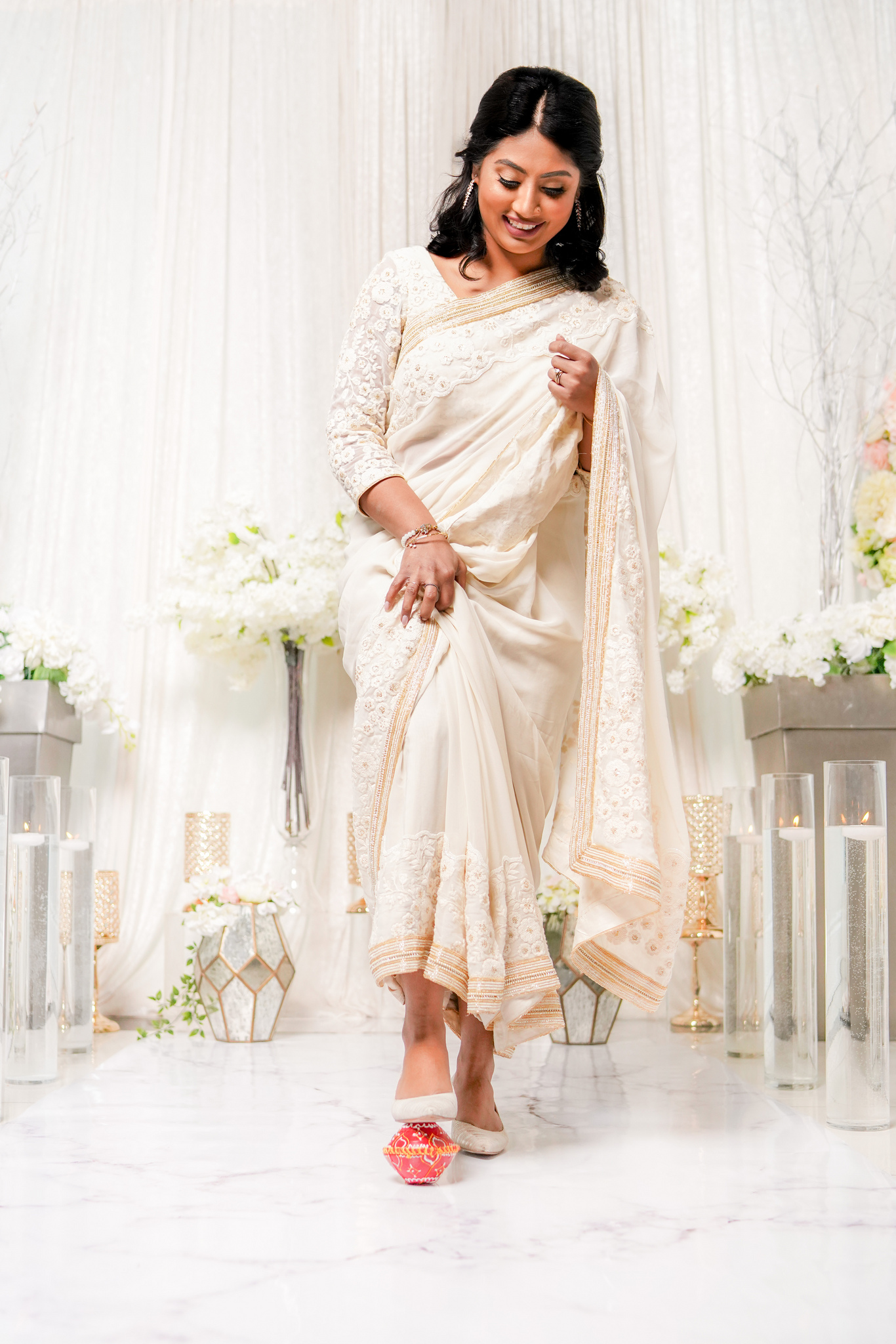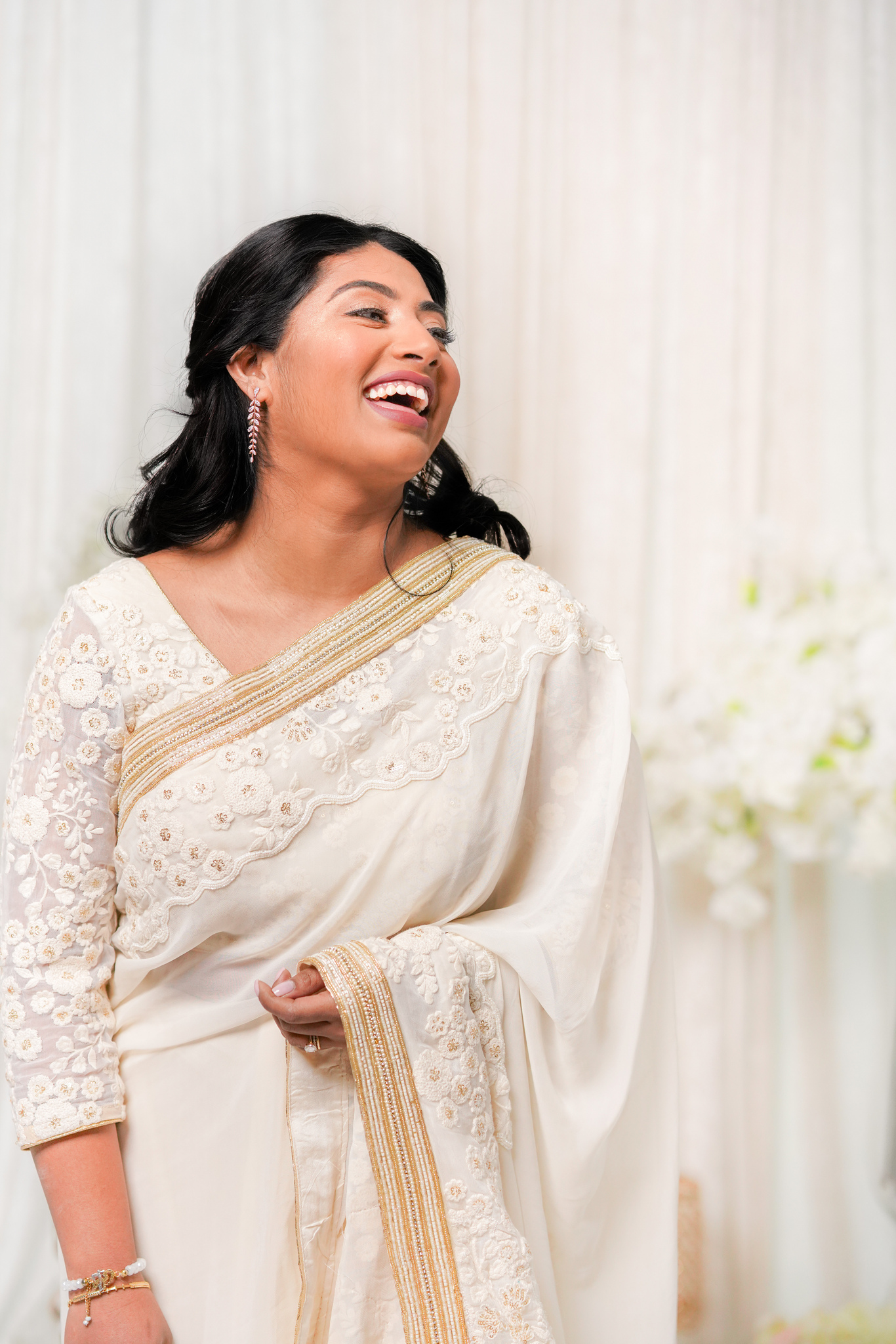 ---